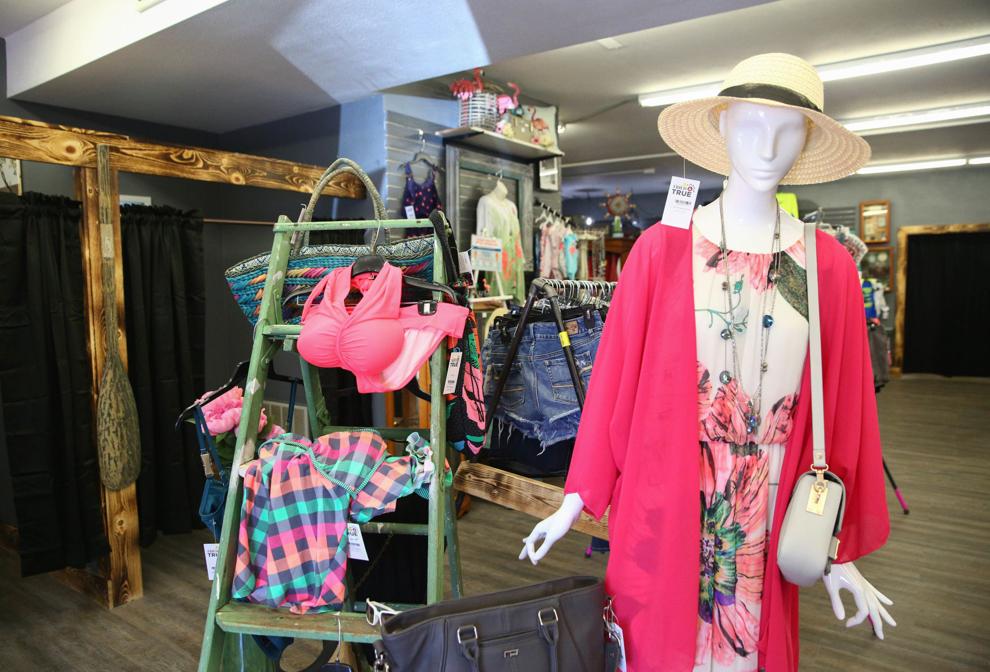 Tried & True received a warm welcome Tuesday morning in Clear Lake.
Dozens of customers filed in and out of the doors of the specialty resale boutique, owned and operated by One Vision, within its first hour of opening.
"It's going really well," said Sonja Jackson, who manages the Tried & True locations in Mason City and Clear Lake.
The boutique, located at 850 Highway 18 W., sells a variety of new, barely used and gently used men's, women's and children's clothing and accessories to support One Vision and its clients.
One Vision, a Clear Lake-based nonprofit charitable organization that provides services to more than 550 individuals with disabilities in 30 Iowa communities, is supported by revenues from its retail businesses, like Tried & True and The General Store, and the Glen Oaks Community.
This is One Vision's second Tried & True location.
Its first location opened in Willowbrook Mall, 1631 Fourth St. SW, in Mason City a few years ago.
The Mason City location has been closed since March when Gov. Kim Reynolds signed the state public health disaster emergency proclamation that closed restaurants and businesses across Iowa to reduce the spread of COVID-19.
Although the governor has since signed subsequent proclamations that have reopened retail businesses at limited capacity, the Mason City Tried & True location hasn't opened its doors, said Lisa Dodgen, One Vision business development district manager.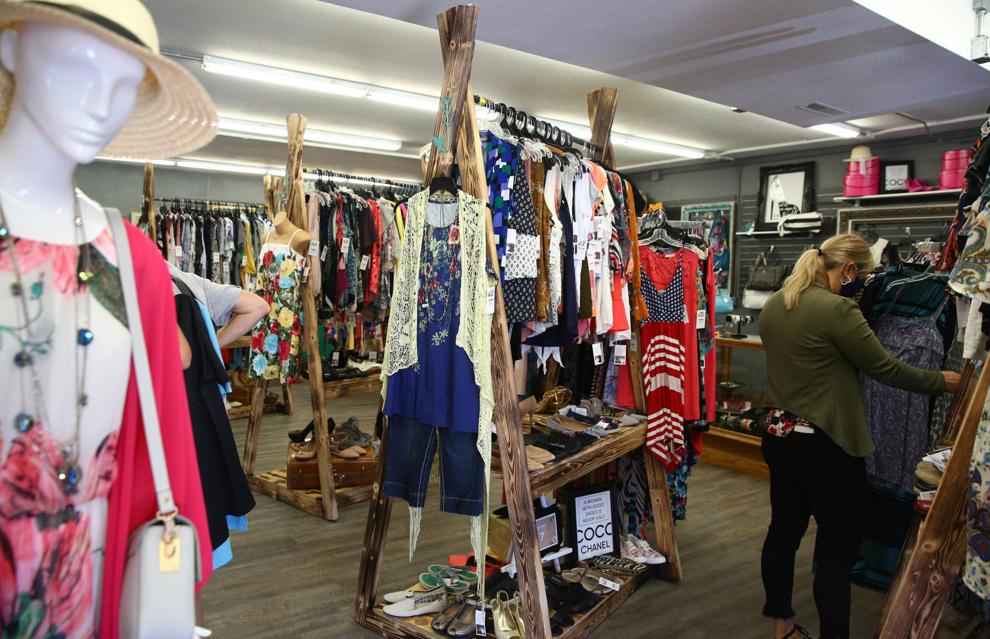 She attributed that to One Vision's efforts into getting the Clear Lake store up and running.
"It was always kind of the plan," Dodgen said. "We had a wonderful opportunity to start in Mason City in Willowbrook Mall, and then when this location came open so close to One Vision and in One Vision's hometown, it seemed like it was meant to be."
Jackson said the boutique's Clear Lake location, which formerly housed Louie's Custom Meats and More until it moved last summer, was originally built to house The General Store.
The General Store is One Vision's used clothing and household goods store located two storefronts east of Tried & True on Highway 18.
Jackson said the building, which is owned by One Vision, had been stripped down to its bare bones to be transformed from a meat market into an intimate boutique.
"It's evolved over the years," she said.
Many of the customers who stopped Tuesday morning expressed their satisfaction with the new Clear Lake store to Jackson as they exited.
The tagline for Tried & True is "cherry-picked finds," meaning One Vision sells the best of the best of its donated items in the boutiques, Jackson said.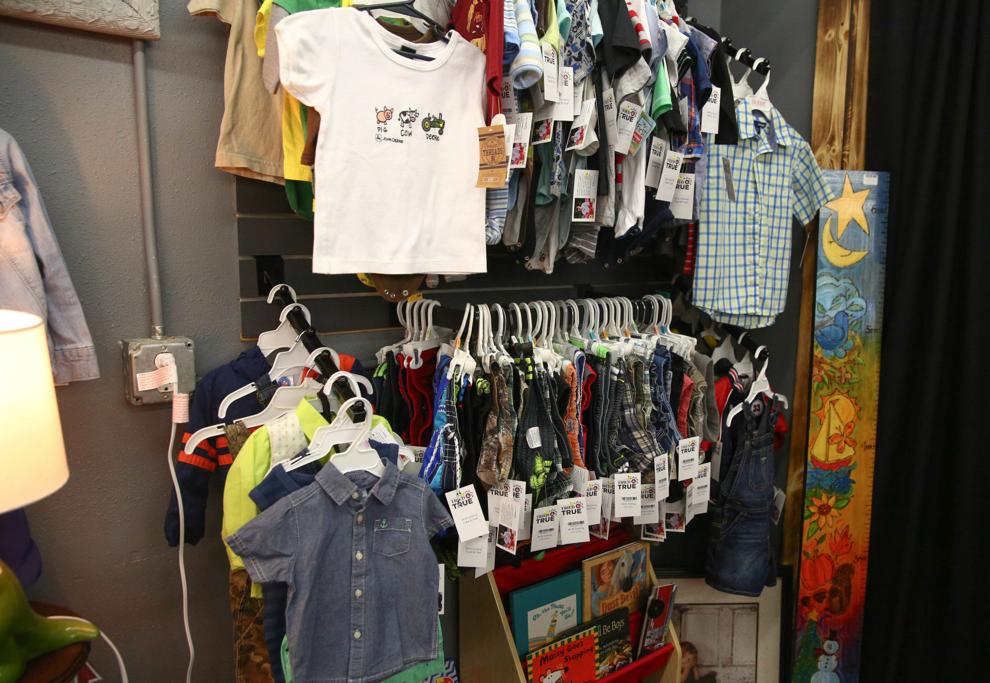 While the Mason City location features predominantly women's clothing and accessories, the Clear Lake location offers clothing and accessories for men, women and children.
Currently, there's plenty of swimwear, sandals and other summer attire, including festive Fourth of July clothing, on display at the Clear Lake store.
"It's geared toward people looking to come in and find unique finds," Dodgen said.
A ribbon-cutting ceremony for the Clear Lake location will take place at a later date.
Jackson said One Vision is also working to open a Tried & True in Osage in the near future.
One Vision is always looking for donations and volunteers for its retail locations, Dodgen said.
Tried & True is open from 10 a.m. to 4 p.m. Tuesday through Saturday.
PHOTOS: First Look: Tried & True Boutique in Clear Lake
Tried & True Boutique's second location is now open in Clear Lake. The One Vision-operated shop also has a store front in Willowbrook Mall in Mason City. The Willowbook location primarily features women's apparel, while the Lake store carries men's, women's, infants, and a modest selection of home decor items.
Ashley Stewart covers Clear Lake and arts and entertainment in North Iowa for the Globe Gazette. You can reach her at ashley.stewart@globegazette.com or by phone at 641-421-0533. Follow Ashley on Twitter at GGastewart.