For months, the lights at the 90-year-old Mason City ice cream institution known as Birdsall's were never on. There was no signage up to greet customers or tell what the latest seasonal flavors were. It simply sat empty. 
Soon enough, that's all going to change.
Wednesday afternoon, longtime Mason City residents Marc and Michelle Murray, as well as Anne Schmit and Gary Schmit, took to Facebook to announce they had taken over ownership and operation of Birdsall's by sharing a photo of that familiar black sign out front with the words "New Owners" and "Opening Soon."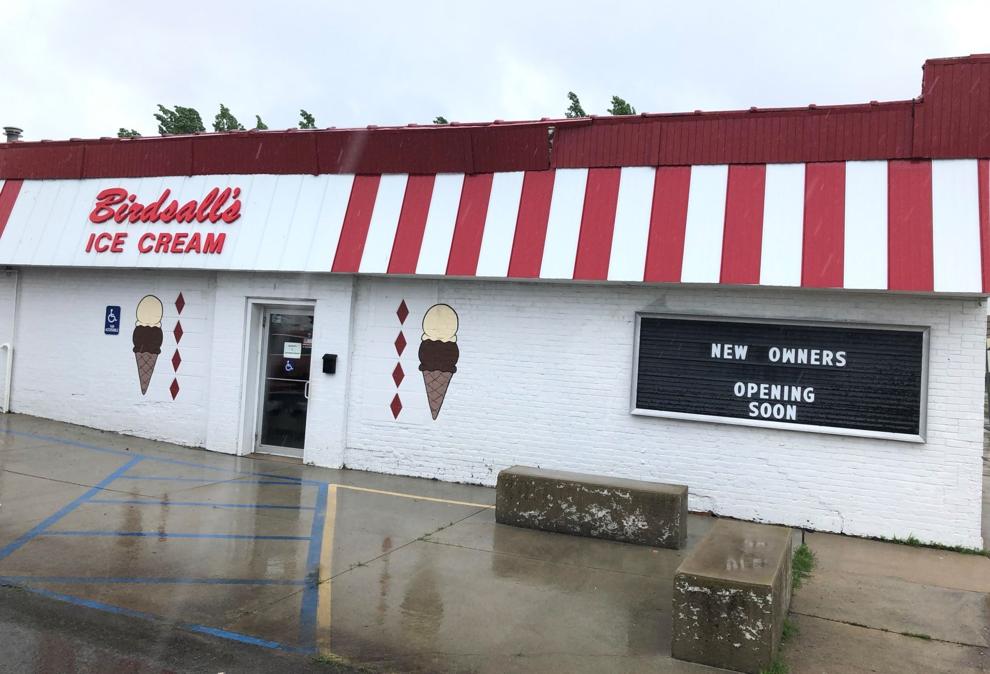 "Birdsall's has been around forever and it's just been a treasure for Mason City and we just wanted to continue that institution," Gary Schmit said on the phone Thursday morning. "Everybody loves going for ice cream in the summer and we're excited to continue the tradition of keep it open and serving ice cream."
According to Schmit, the purchase came about after reaching out to an attorney for the estate to see if there was an interest in selling. 
With it being sold, Schmit said that the four owners and operators intend to keep the Birdsall's name and much of the look, though he did add that the place will get a freshening up in the wintertime to help retain some of the 1950s/1960s charm.
As for when the business will re-open, Schmit said that the first order of business is to get ice cream operations up and running as quickly as possible.
"We are hopeful to get ice cream in two to three weeks," he said.
To help with that, Schmit shared that the four owners and operators are working with former manager Mark Repp, who worked at Birdsall's for 50 years and retired in December 2019.
"For the most part, we will continue with a lot of the same flavors and focus on the ice cream business," Schmit said.
The announcement post on Michelle Murray's page garnered 411 reactions and 193 comments, as of Thursday morning, as well as 458 shares.
"What exciting news! This is one of my lifetime favorite places to take friends and visit while enjoying ice cream," one Birdsall's fan commented. 
"Couldn't be better folks running it! Looking forward to getting a malt soon!" another said.
In November 2020, longtime owner David Vaughn Escher died at the age of 64. His dad purchased the store from the late Bob Birdsall and his family in 1969. 
"There has to be something said for a business that's been going 80 years in the same place," Escher said when the business celebrated that benchmark back in 2011. "It seems like that's remarkable, because we've kept our quality."
With the news on Wednesday evening, there's a chance the business will make it to 100 years in the same place. 
Photos: Birdsall's ice cream shop through the years
Vaughn Escher and Mark Repp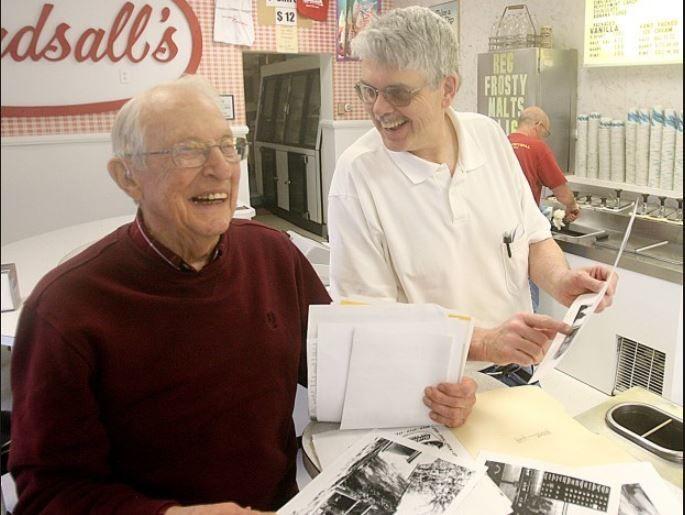 birdsall 7.jpg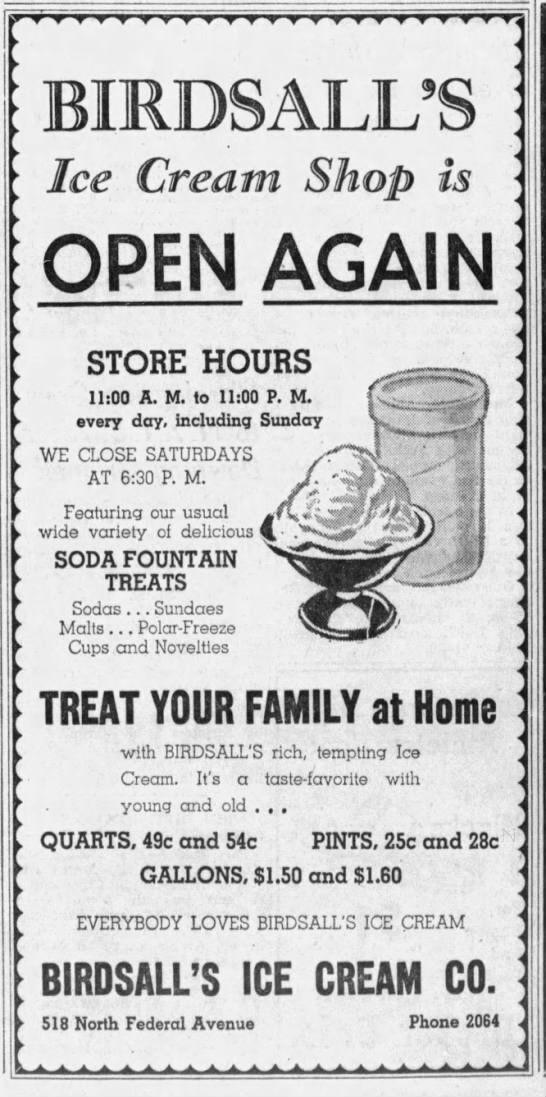 birdsall 4 march 23 1931.jpg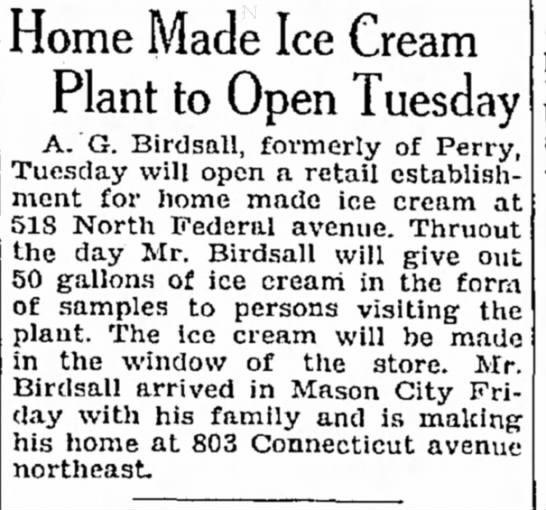 1920s Birdsall's Ice Cream Store same location today..jpg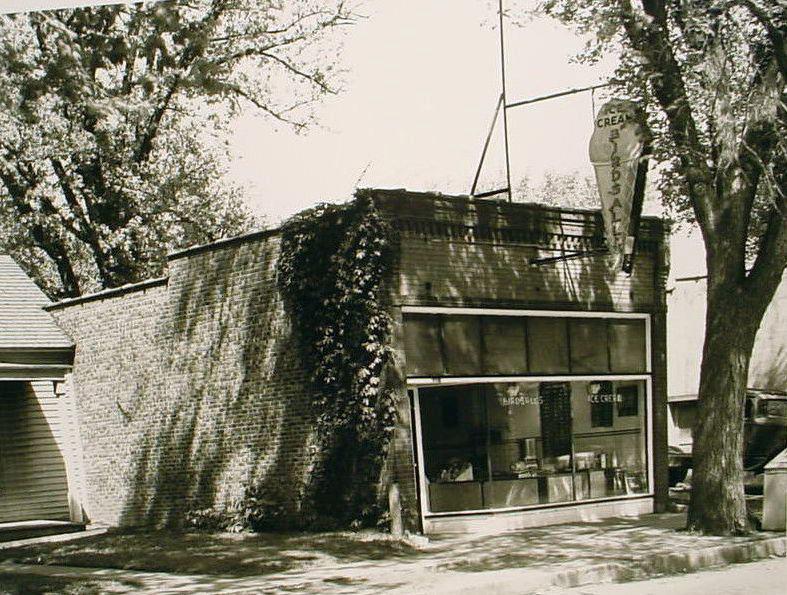 1920s Birdsall's Ice Cream Store Interior and prices.jpg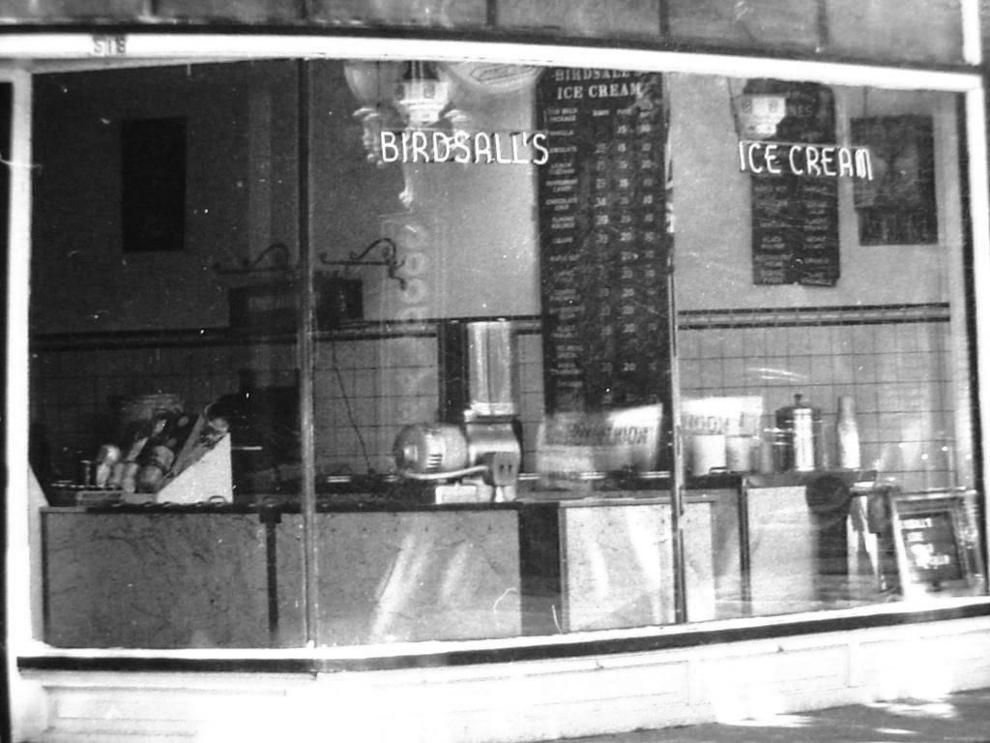 birdsall 13 2007.jpg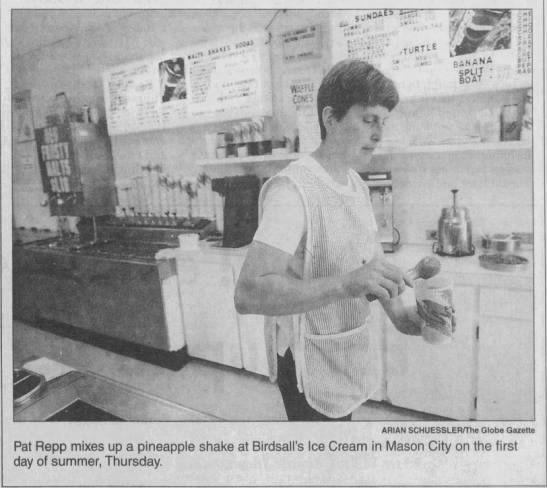 birdsall 2.jpg
Birdsalls Ice Cream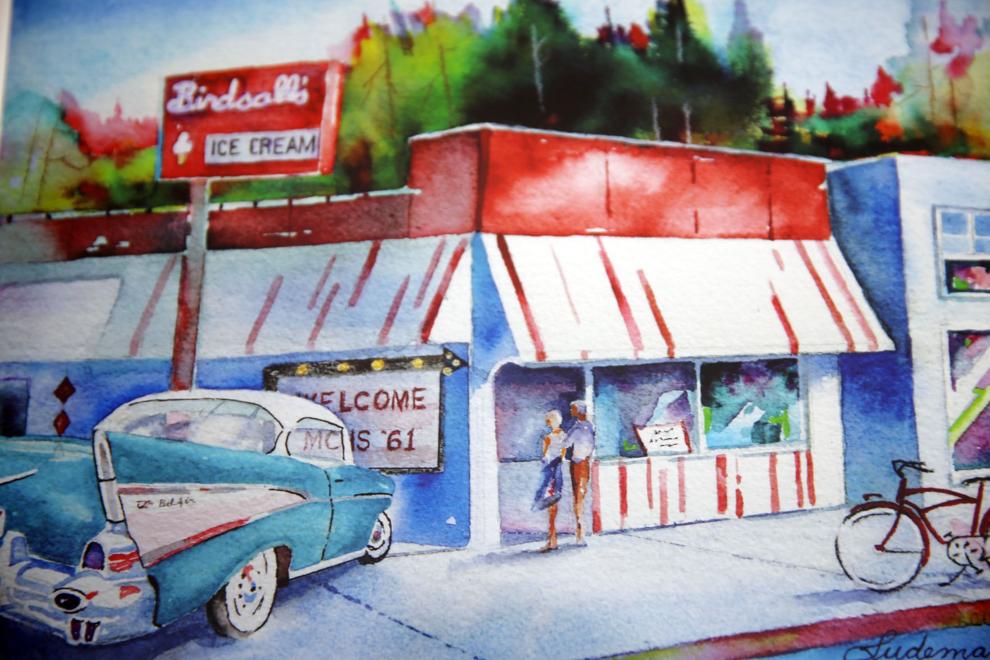 birdall 11 2000.jpg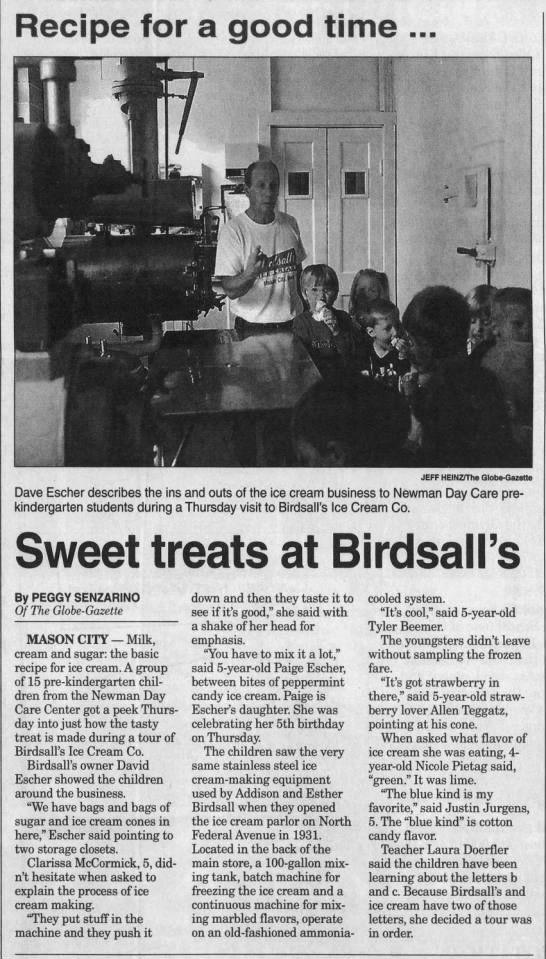 Birdsall's Ice Cream - 1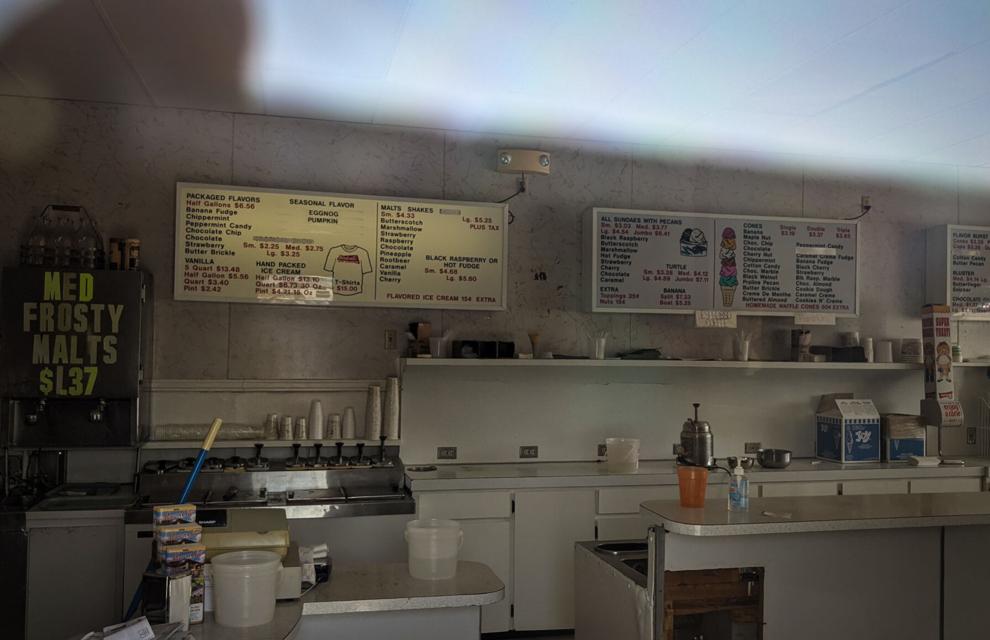 Birdsall's Ice Cream - 3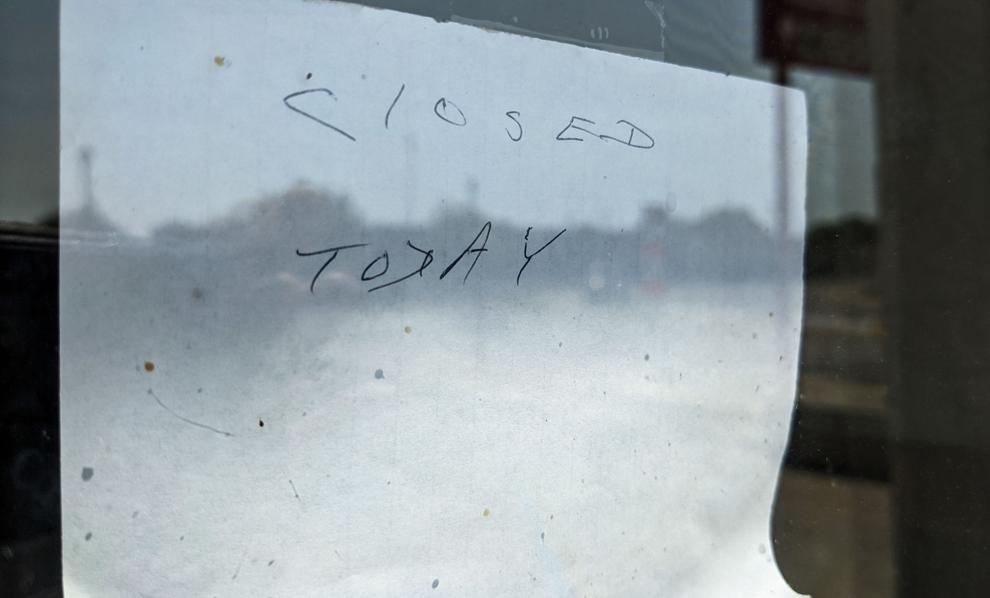 Birdsall's Ice Cream - 2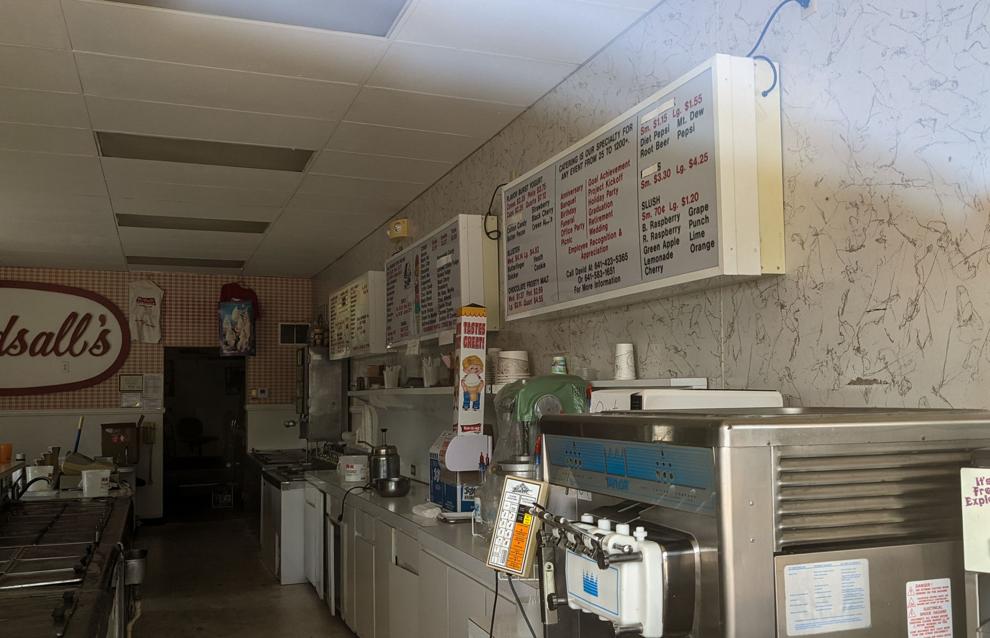 Birdsall's Ice Cream - 4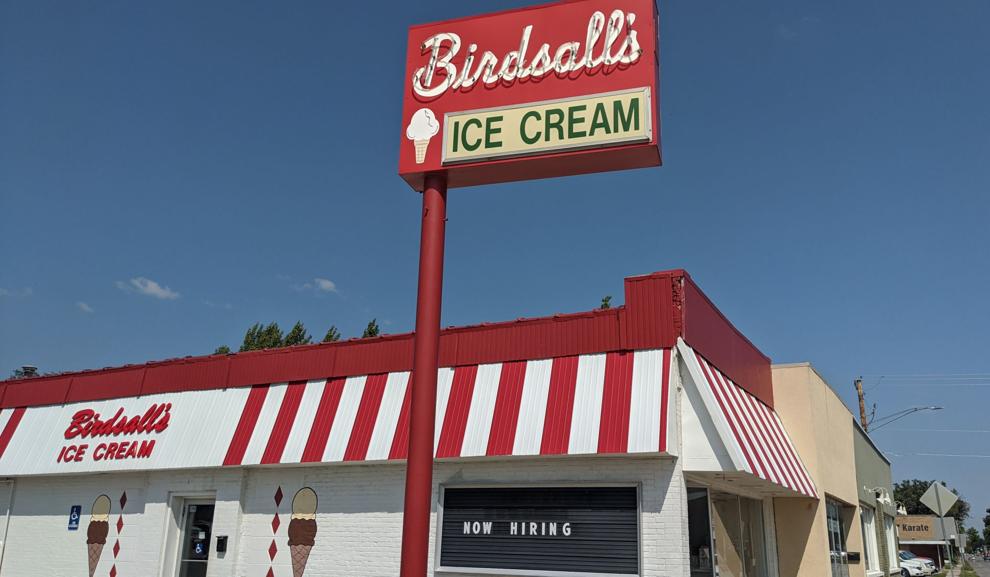 Mark Repp with ice cream cone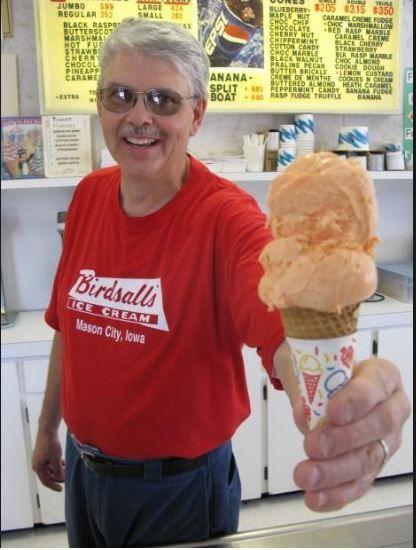 1. Birdsall's Ice Cream (518 N. Federal Ave., Mason City, Cerro Gordo County)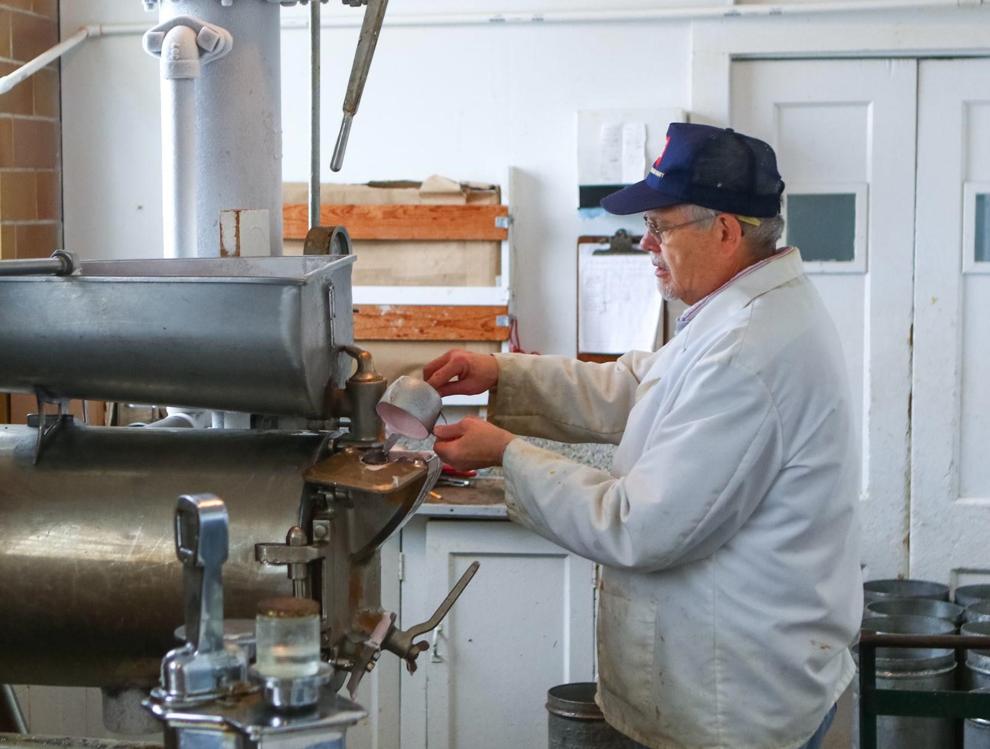 birdsall 1.jpg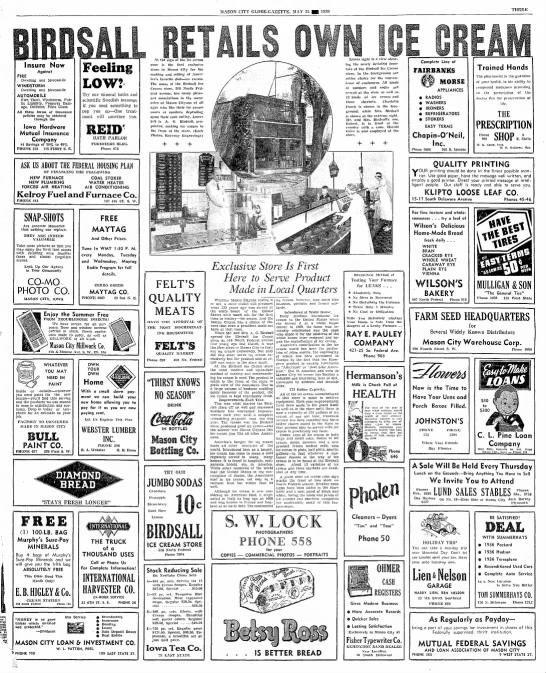 birdsall 5.jpg
birdsall 3.jpg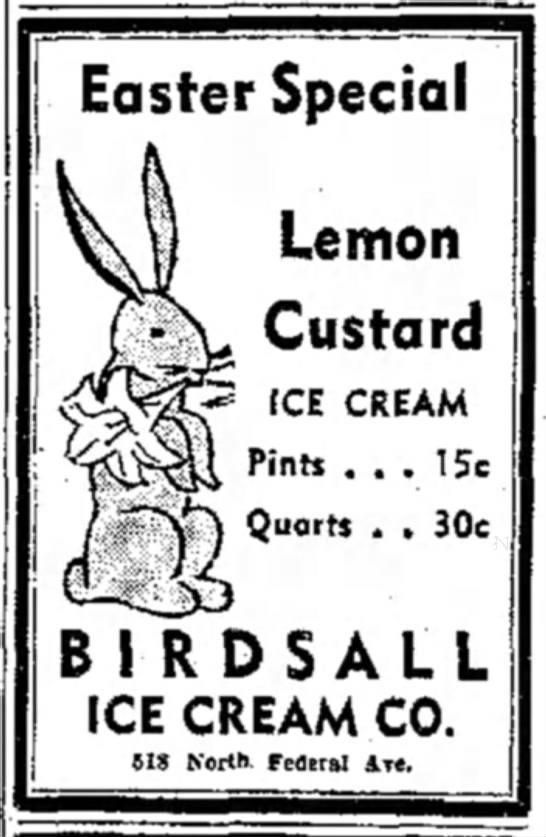 birdsall 9.jpg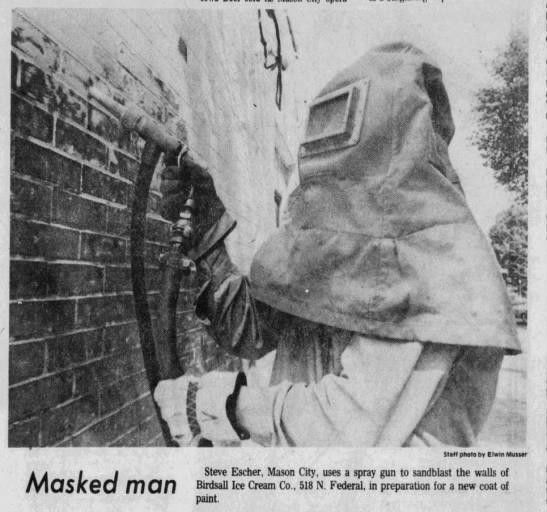 birdsall 6.jpg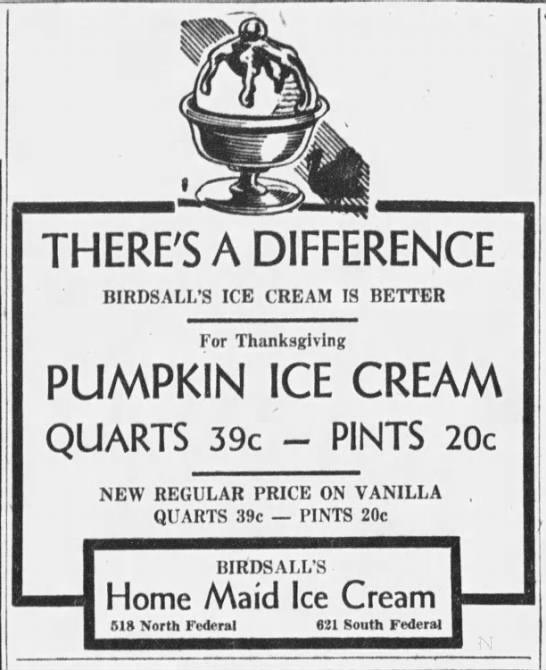 birdsall 8.jpg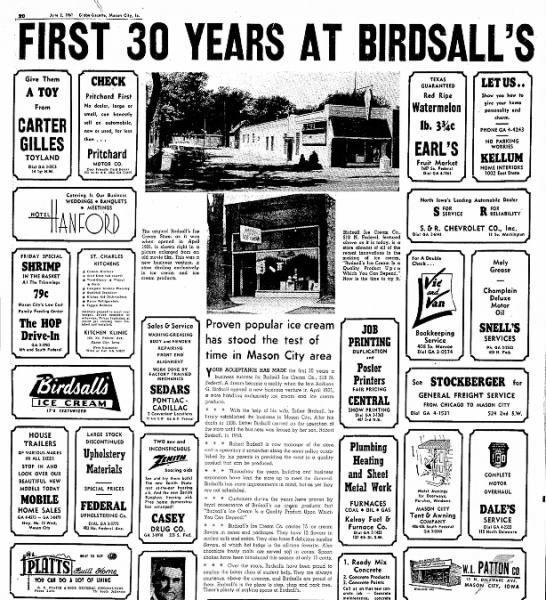 birdsall 10 2008.jpg

birdsall 12.jpg

birdsall 14.jpg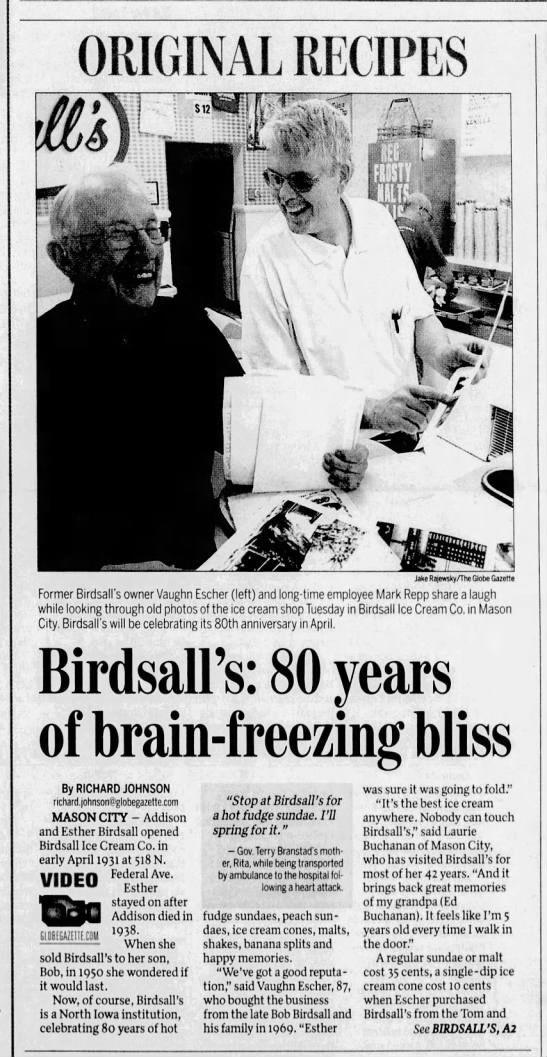 Jared McNett covers local government for the Globe Gazette. You can reach him at Jared.McNett@globegazette.com or by phone at 641-421-0527. Follow Jared on Twitter at @TwoHeadedBoy98.