The money from First Security Bank & Trust is meant for body cameras. 
More than a year after the pandemic hit, some light is being let in.
North Central Iowa affiliate Ben Petersen corrals a herd of about 40 goats as part of his work. 
When Rockford resident Holly Teepe was running "The Planet" pop-up coffee shop with help from her wife Shellby, the idea of a permanent locati…
The business now has a storefront on the South Federal Plaza in downtown Mason City.
Before April is over, the family will run its almost store in Mason City and do business in Clear Lake as well.
The recent soar in consumer interest in RVing driven by the COVID-19 pandemic has led to a marked increase in RV shipments.
"I want it to come from us and be everything we put our hearts into," Clear Lake resident Jo Shannon said of her plans for the business.
Christian Ostrander, PA, is joining the team at MercyOne North Iowa Neurology Care as a neurology provider.
In 2021, Chris Andersen said he intends to sell at even more car shows, farmer's markets, concerts and grocery stores.
The Milwaukee Road Depot, more than 120 years old, needs about $5 million to removal, transfer and rehabilitation at a new location.
Marty and Chuck Petzoldt wanted to take a cruise in 2020, but the COVID-19 pandemic quickly put those vacation plans – and any other travel pl…
Lloyd Heinselman, an American Family Insurance agency owner in Mason City has received recognition for outstanding customer service through th…
Each and every year, the Iowa Business Council drops its "Competitive Dashboard" that's intended to show how the state stacks up against the r…
Applications for the John Pappajohn Entrepreneurial Venture Competition will be accepted starting Monday. The 16th annual statewide competitio…
Richard Keeling, a private wealth advisor with Ameriprise Financial in Clear Lake, was named to the list of "Best-in-State Wealth Advisors" pu…
For certain businesses and business approaches, the COVID-19 pandemic in North Iowa was an accelerant.
Jane Fischer and Associates has hired Andi Hughes as an administrative assistant.
CENTURY 21 Preferred has been awarded the Quality Service Pinnacle Award by Century 21 Real Estate LLC.
North Iowa arts orgs adapted offerings to connect with the communities they serve.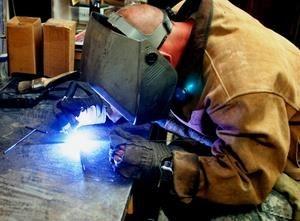 J & J Machining, Welding & Fabricating
"It's all about community helping the community. We look for ways to help out struggling restaurants and small businesses."
Amarillo officials said the team didn't ever sit to hammer out a new agreement. 
The Basic Birder in Mason City has been in business for 25 years, and in 2020, its general manager Kelly Biery decided to open a second locati…
In the initial aftershock of closures that the COVID-19 pandemic caused in North Iowa in March 2020, restaurant owners across the region had t…
Battlefield Midwest is back. 
There hasn't been a busier summer on Clear Lake than 2020.
"The power of the internet brings us the opportunity to work for a lot of different places but remain here."