The conservative estimate for expenditures in the 2021 Fiscal Year was about $24.5 million and included items such as sewer work and road repair.
Wayne's Ski and Cycle has returned to downtown Mason City.
Residents and business leaders will be able to hear where things stand and where they're headed. 
"I just live and breathe junk and this is a way to get parts to people."
Buck's UPI is at 20966 Monroe St. on the far north end of Mason City. 
The MaxYield facility will be ready for the 2020 harvest according to the company's CEO.
Please purchase a copy of the 2019 Thanksgiving Day edition of the Globe Gazette for all your sales circulars and holiday advertisements. Than…
Enjoy these Globe Gazette clippings from Christmas past.
In 1953, the Mason City Council passed an ordinance that banned fortune tellers, palm readers, clairvoyants and the like. 
This year, retailers — and shoppers — are faced with the shortest holiday shopping season since 2013.
There's now an escape from life's hustle-and-bustle on one of Clear Lake's busiest streets.
The developer working with Mason City on a hotel/conference center project now must have its financing secured by February 2020.
The locations in Algona and Charles City are both going out of business.
The company is also giving a $10,000 grant to the North Central Regional Emergency Response Commission.
Construction has begun on a new health care facility in Clear Lake.
Construction on Clear Lake's second Kwik Star will likely begin in 2020.
Months after a deal with Gatehouse Capital was finalized, a potential hotel flag for the River City Renaissance has been found. 
During a stop at a North Iowa farm on Tuesday morning, Governor Kim Reynolds offered signs of encouragement for farmers while chastising Congr…
A Clear Lake business is thanking the community for its support over the weekend.
Southbridge Mall Realty Holding continues to owe property taxes. But that can't continue for much longer.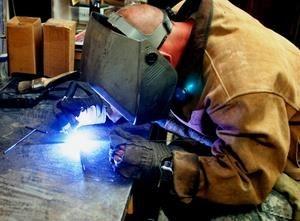 J & J Machining, Welding & Fabricating