Thee Mason City Chamber of Commerce hosted its inaugural Chamber Cup event in Central Park on Thursday.
The North Iowa TechBrew will hold a virtual networking and roundtable discussion event on Tuesday, Sept. 22.
Hobby Lobby announced Monday that its stores would be raising their full-time hourly wage to $17.
One of the Renewable Energy Group's five locations is in Mason City.
A $3 million economic development project that would relocate a business out of rural Cerro Gordo County has been proposed in Clear Lake.
Raffle tickets are selling for $10 apiece.
Thursday, Sept. 10 will mark a two-in-one day of celebration for Wright on the Park.
The owners of Plain Ol' Pumpkins in Clear Lake are hoping for good weather and good health this fall.
To take precautions, Mason City's Sports Page is closing until further notice because of employee concerns. 
"I met a lot of nice people (doing this)."
A First Citizens Bank employee is one of four Outstanding Young Iowan Award recipients from the Junior Chamber International of Iowa (JCI Iowa…
Boyd Gaming and its two Iowa properties, the Diamond Jo casinos in Northwood and Dubuque, announced they will contribute $50,000 to the Americ…
Initial claims for unemployment benefits in Iowa rose slightly last week, but overall the number of Iowans requesting jobless assistance remai…
The United Way of North Central Iowa will host a food drive on Thursday, Sept. 3, from 10 a.m. to 7 p.m. The food drive will take place at Uni…
Advanced registered nurse practitioner Lisa Quigley is joining the MercyOne Center for Diabetes, Endocrinology, Kidney and Weight Loss.
Mason City native and NIACC grad John Lee will work in surgical pathology. 
Autumn Artistry, which marks its 20th year on Saturday, Sept. 19, is arguably one of the biggest events of the year for many Osage retailers a…
"I don't need a year in review for 2020," Naig said during the Chamber of Commerce's annual "Ag Breakfast."
Downtown Clear Lake businesses still feel the love this tourist season.
The latest CEO Conversations event will be held Thursday, Aug. 13.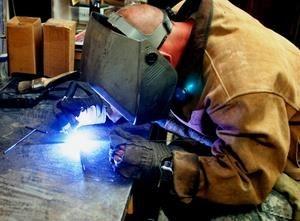 J & J Machining, Welding & Fabricating
Shopping local in Iowa just got easier.
"I just don't know. Everything is so up in the air. It's hard to know what the right thing to do is."
Iowa is known for its natural beauty that's always changing, from the green grass of spring and summer to the autumn leaves of red, gold and o…
The Basic Birder is opening in Clear Lake
Gyros are coming to the lake city.  
For "representing the 'Indomitable Spirit of Mason City' during the pandemic, and for the past 100 years." 
"This place is all about love. That's what it's about," Awe'z owner Lois Awe said.