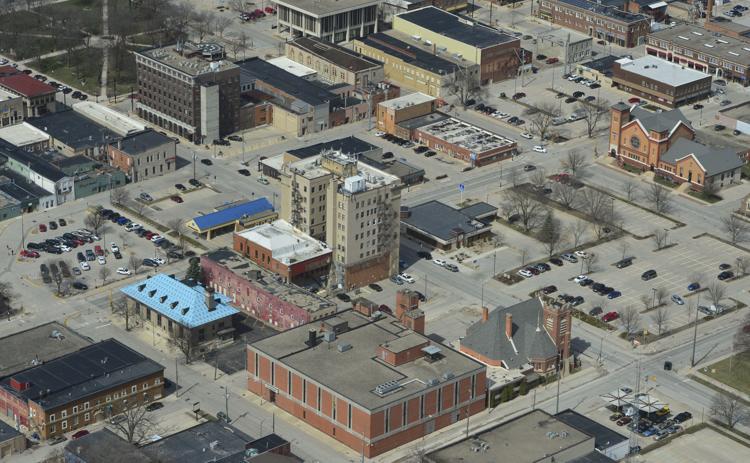 Before the month is over, North Iowans wanting to know where things stand with the region's economy will have the opportunity to have that question answered. 
At 8 a.m. on Jan. 23, the Mason City Chamber of Commerce will host a "State of North Iowa" forum at the Commerce Center to report to business leaders and residents what progress has been made and what's coming down the pike.
At similar events in the past year, Schreck has pointed to successes such as the forthcoming Golden Grain expansion and the $63 million dollar project with Kraft-Heinz for 40 more jobs while also emphasizing the importance of retaining businesses and workers.
During an event in June, Schreck said that the North Iowa Corridor EDC had ramped up its retention and expansion efforts which would be aided by new housing developments such as Talon project in downtown Mason City that's adding 133 apartment units to the market. 
You have free articles remaining.
Two major projects for the area that officials hope to have done or make significant progress on in 2020, are the respective hotels in Mason City and Clear Lake. The major hurdle for the Mason City work at this point is finalizing funding, which Gatehouse Capital representative David Rachie has said that would, tentatively, be locked in by February 2020.  Clear Lake also still hasn't broken ground but officials have said that they expect work to be substantially completed this year.
Though development isn't in short supply in North Iowa, workers are. 
Schreck has said in the past that anywhere from 1,600 to 2,000 positions are unfilled throughout North Iowa. Still the unemployment rate for the region has stayed under the national average of 3.7%. 
A guiding economic plan for the region, that business leaders have talked about numerous times at similar events, is marked by a four-part strategy: unification of North Iowans around a shared vision, creation of an environment that retains and equips young North Iowans, investment in entrepreneurship and increased business marketing in the area.
The meeting then on Thursday, January 23, will not only tick through recent business successes and future economic plans but strategic accomplishments too.
Registration for the event is $25 and can be done online through the Chamber site. 
Looking forward in 2020
From sports to entertainment to government and more, here's what you can expect so far in the new decade.
What a Globe Gazette News+ membership can do for you:
A deeper examination of local issues than you'll find anywhere else.
Two products in one – not everything that's in the print edition of the Globe Gazette is on our website, and not everything on our website is in the print edition.
Access to newspapers.com archives dating back two years.
The ability to carry your local news with you and receive alerts instantly as news unfolds.
Advertising that frequently gets you deals you won't find anywhere else.
Reach Reporter Jared McNett at 641-421-0527. Follow him on Twitter and Instagram at @TwoHeadedBoy98.