During Tuesday night's city council meeting, David Rachie, a representative for the developer putting a hotel in downtown Mason City, announced to the members that a chain for the project had been finalized.
Gatehouse Capital would bring a Hyatt Place. 
Designs would come in by December. There would now be 111 rooms instead of the more conservative projection of 95.
Financing would tentatively be locked in for February 2020.  
Ideally, the construction timeline would be 18-20 months after a late-May, early-June 2020 groundbreaking. 
What the state has to say
But those timelines don't just exist in a vacuum. They're not isolated. They're set and carefully interwoven with the Iowa Economic Development Authority (IEDA) contingencies tied to $9.12 million being given to Mason City for its Downtown Reinvestment Plan that's taken shape as the River City Renaissance project. When Mason City officials met with the IEDA in mid-October, they met to amend timeline contingencies.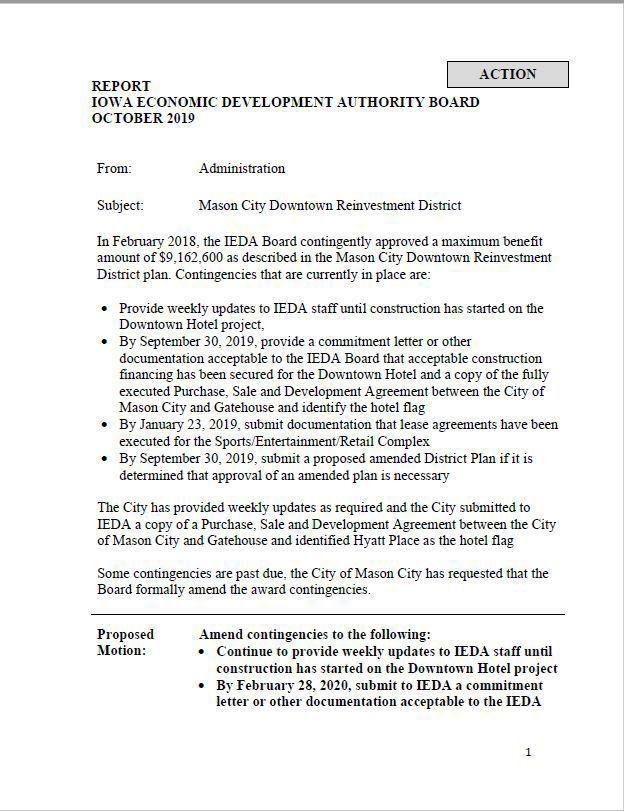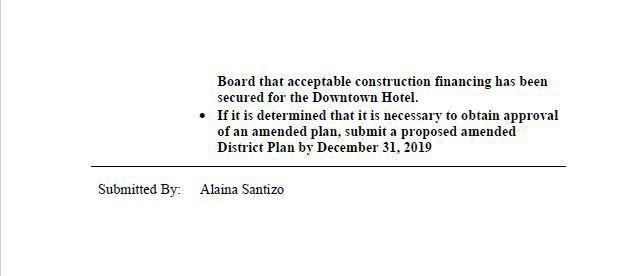 At a prior meeting from May of this year, Mason City officials were able to set a new deadline of Sept. 30, 2019, for the construction financing commitment. Now, they have until February 28, 2020, to submit to the IEDA a commitment letter that acceptable construction financing has been secured for the Downtown Hotel. During Tuesday's meeting, Rachie said he already had a meeting while in town that was related to financing, but that the plan would be to "go out to markets the second week in February."
If it comes to pass that another amended plan needs to be done, that would need to happen by December 31, 2019. 
You have free articles remaining.
What the deal says
When the Mason City Council approved the development agreement with Gatehouse Capital in July, the deal itself included timelines for completion. 
Per the deal, construction on the hotel property would have to begin on or before July 1, 2020. 
Improvements would need to be done, at the absolute latest, by December 1, 2023.
At the time both sides were smoothing out the deal, City Administrator Aaron Burnett said that those dates are very long intentionally and that the actual dates will be quicker.
"An ambitious goal is to start construction before winter and completion within 18 months following start of construction. The next few months will determine if we can get any construction started before winter."
Construction now will not begin until this coming spring.
For its part, the city is selling 2-3 acres of land near Southbridge Mall, giving Gatehouse an $8.7 million hotel grant, bonding no more than $16.125 million for improvements to the proposed skywalk connecting the hotel to Music Man Square and awarding a rebate of 50% of any local hotel motel taxes to Gatehouse once the hotel opens.
While Mason City is looking to complete its downtown hotel, Clear Lake is working on a hotel project of its own that they expect to have completed sometime in 2020.
According to Rachie, that project shouldn't pose much of a problem.
"I don't think it will impact the operations of our hotel."
What a Globe Gazette News+ membership can do for you:
A deeper examination of local issues than you'll find anywhere else.
Two products in one – not everything that's in the print edition of the Globe Gazette is on our website, and not everything on our website is in the print edition.
Access to newspapers.com archives dating back two years.
The ability to carry your local news with you and receive alerts instantly as news unfolds.
Advertising that frequently gets you deals you won't find anywhere else.
A. J. Byram, 10th Iowa Infantry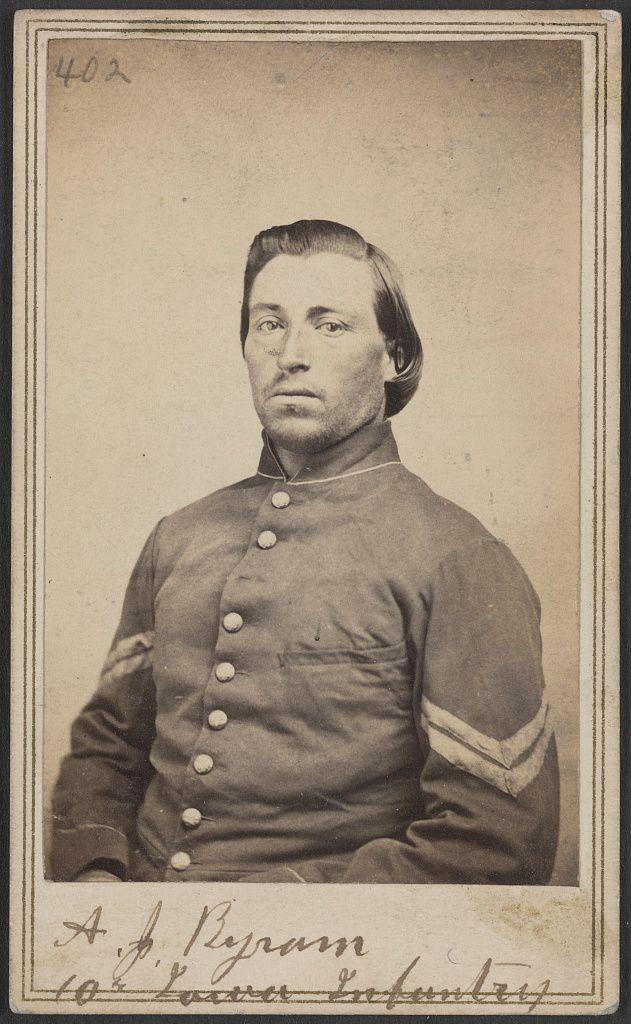 Brigadier General Harvey Graham of Co. B, 1st Iowa Infantry Regiment and 22nd Iowa Infantry Regiment
Capt. E. J. Kuhn, 10th Iowa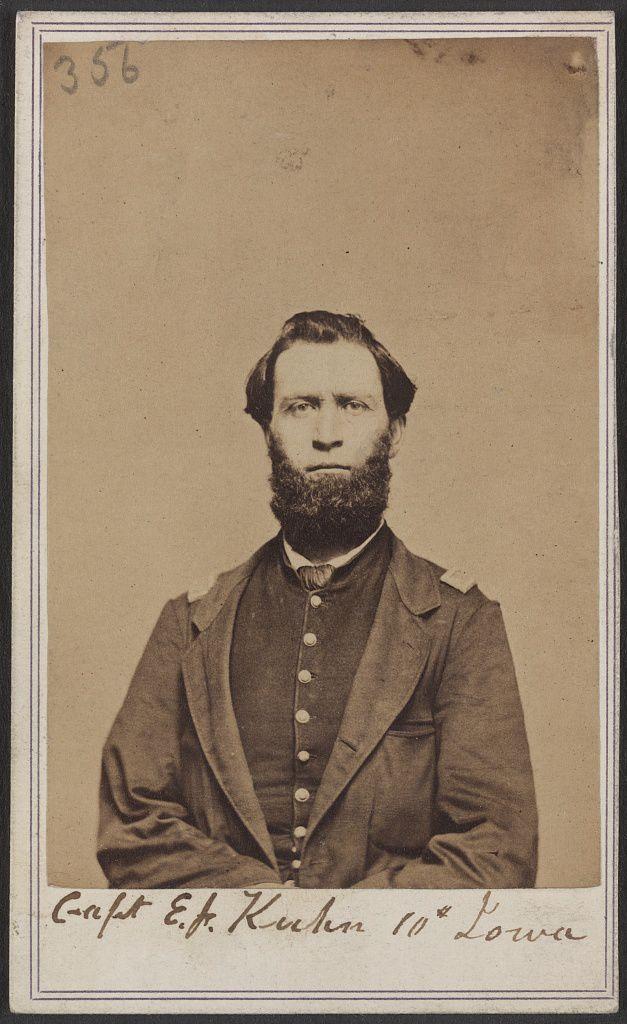 Capt. Harry Doolittle, 2d Iowa Inf.
Captain Adam Gebert of Co. F, 31st Iowa Infantry Regiment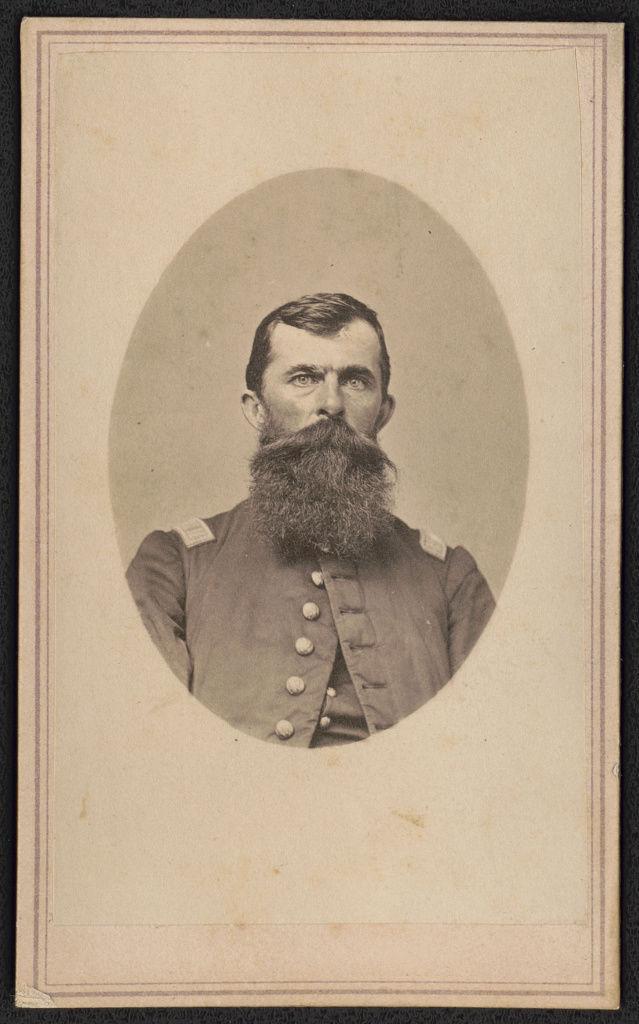 Captain Joseph H. Evans of Co. G, 31st Iowa Infantry Regiment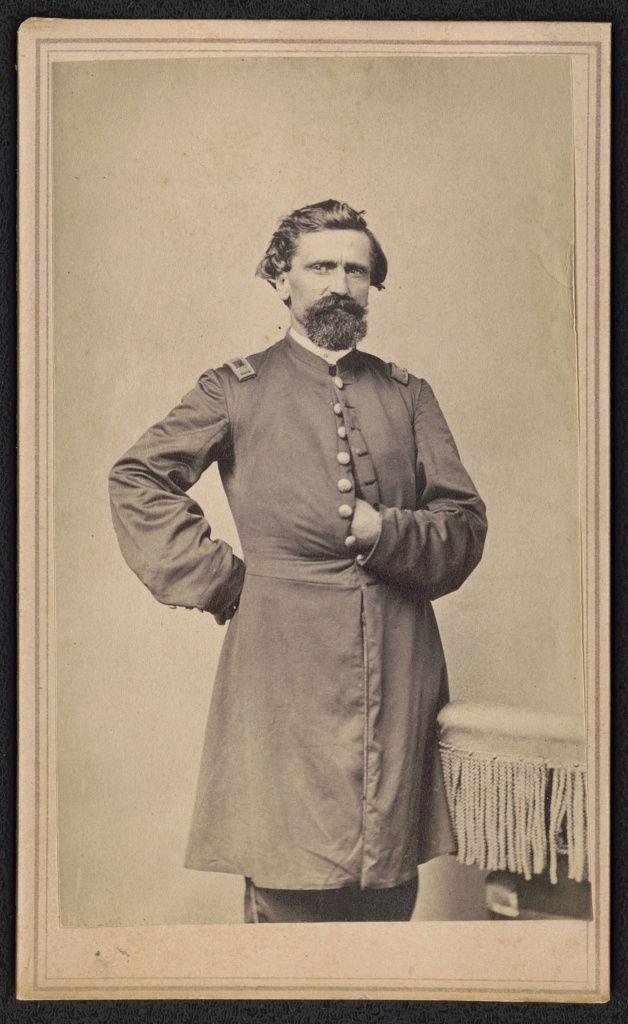 Gen. James Wilson, Col. 13th Iowa Cav.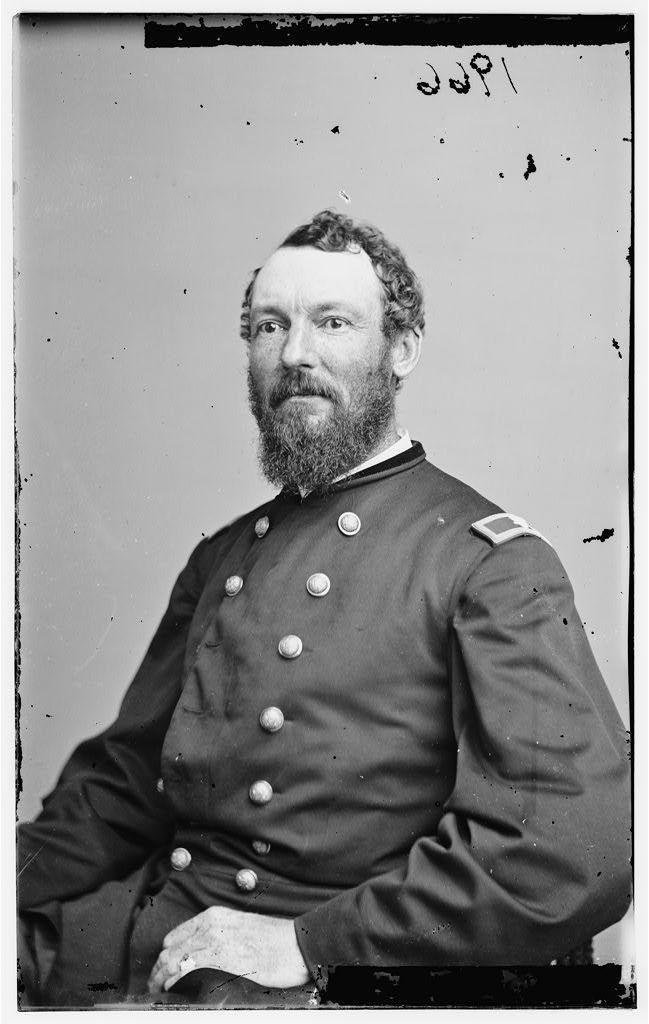 Lieutenant Michael Maloney of Co. K, 31st Iowa Infantry Regiment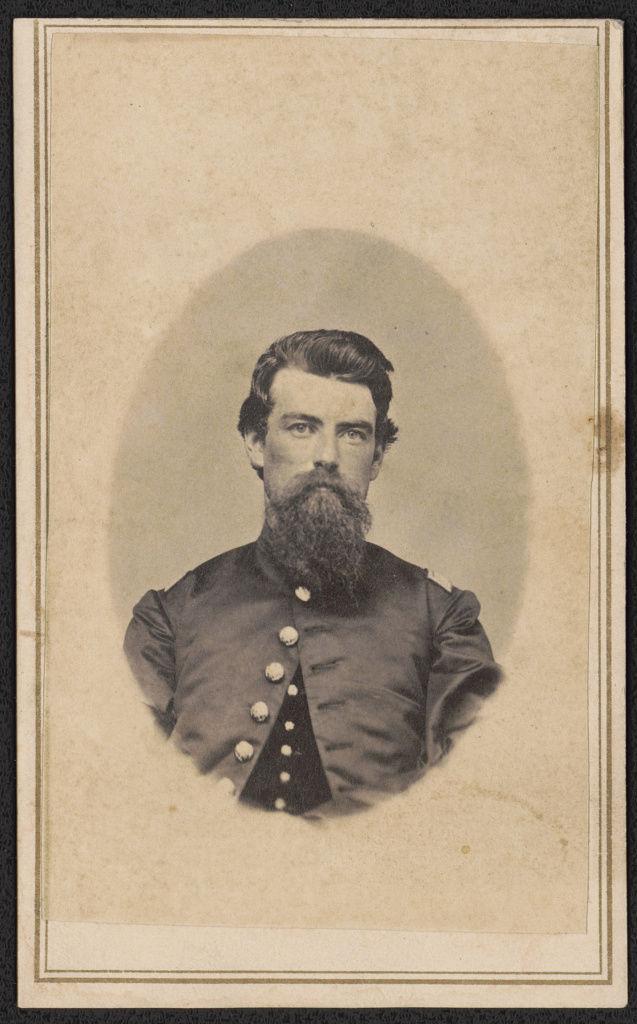 Lieutenant Thomas C. Bird of Co. C, 31st Iowa Infantry Regiment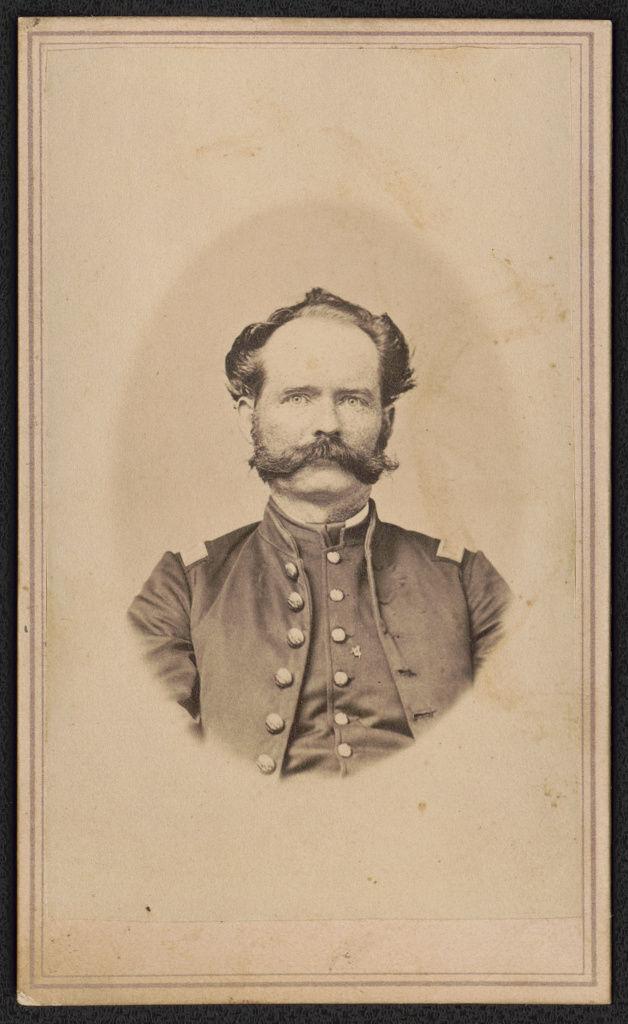 Lt. Col. W.H. Merritt, 1st Iowa Inf.
Maj. Gen. Frederick Steele, Col. of 8th Inf. (Iowa)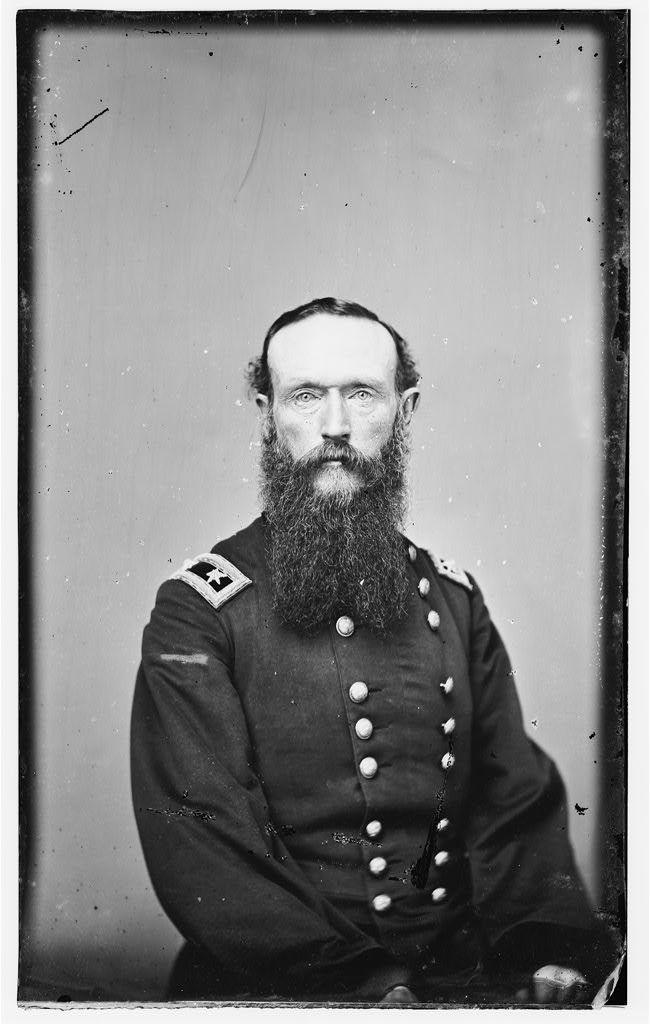 Maj. John M. Corse, 6th Iowa Inf.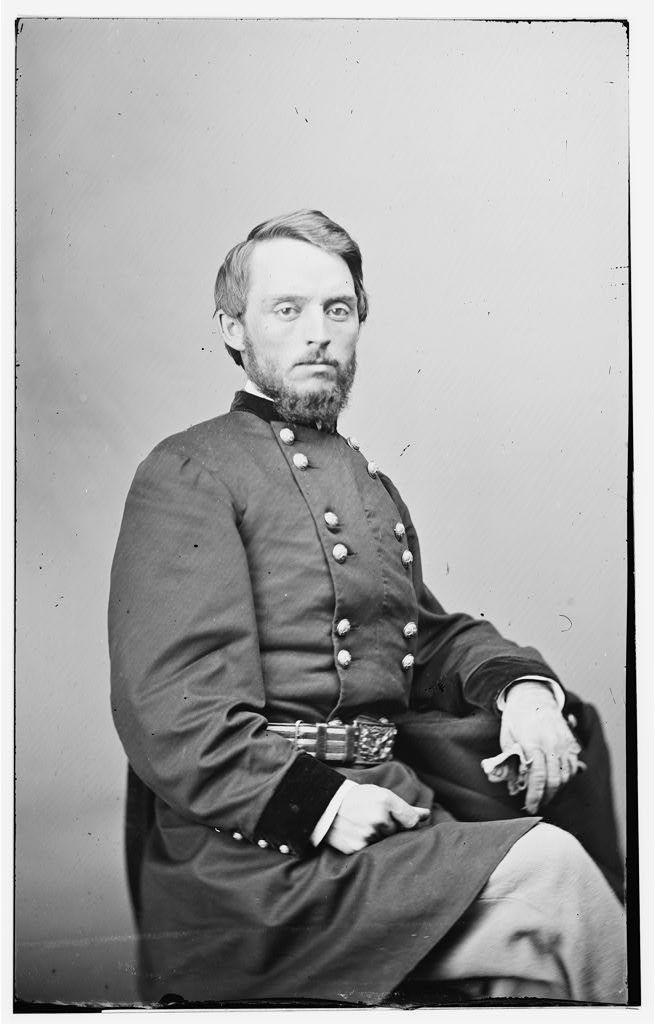 Major Sewall S. Farwell of Co. H, 31st Iowa Infantry Regiment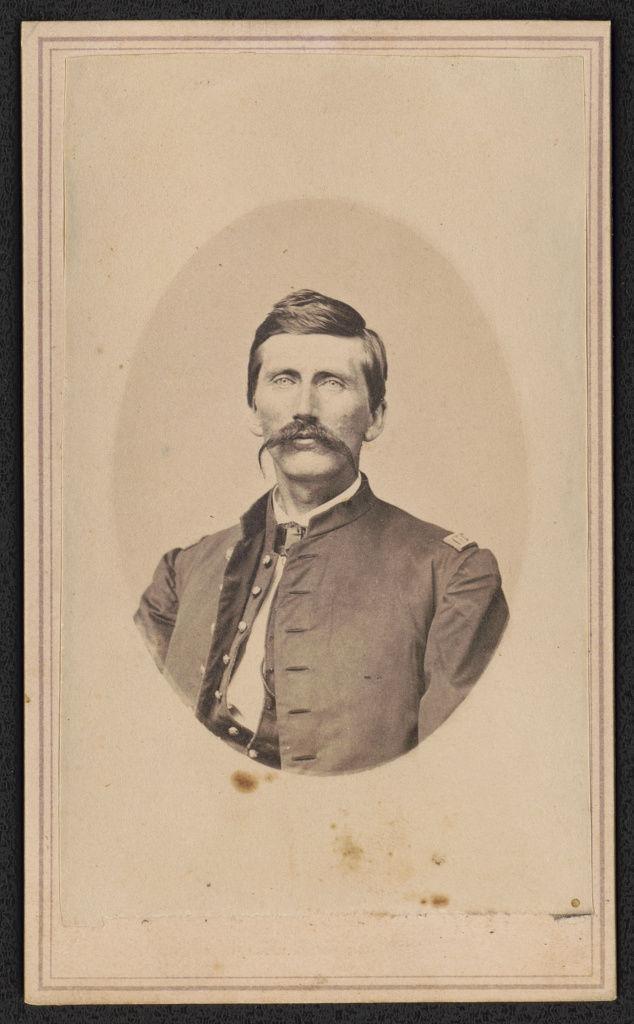 Private Hiram M. Kersey, 44th Iowa Infantry regiment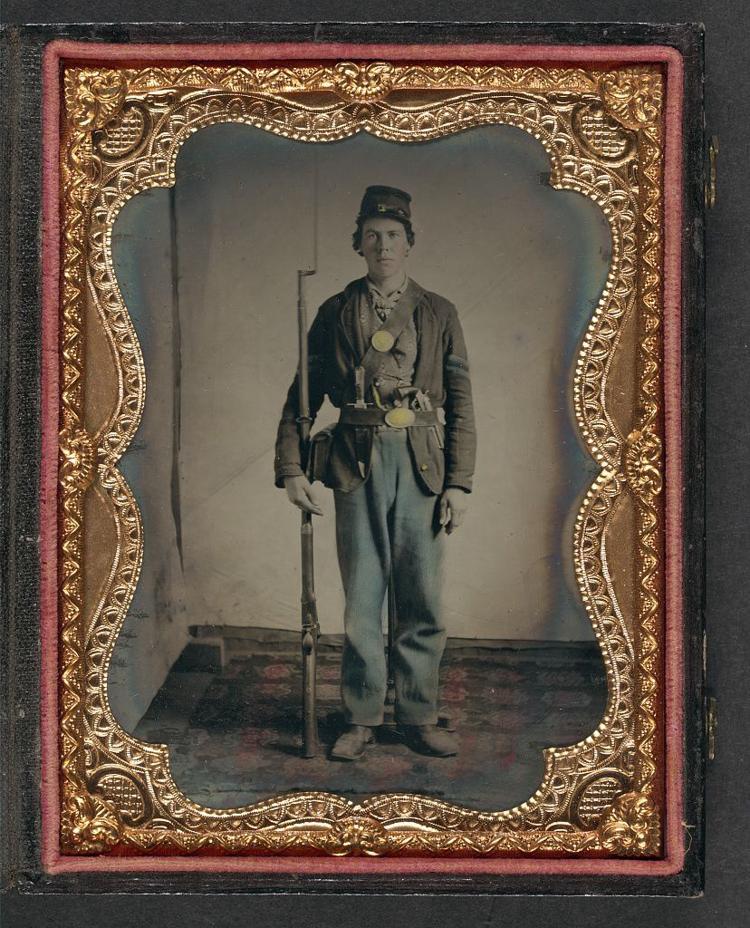 General Belknap and Staff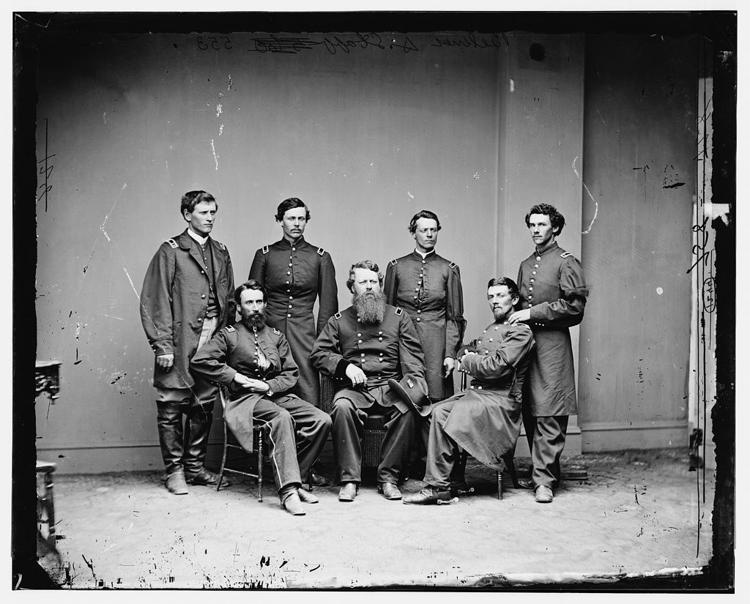 Departure of volunteers from Duqubue, Iowa, April 22, 1861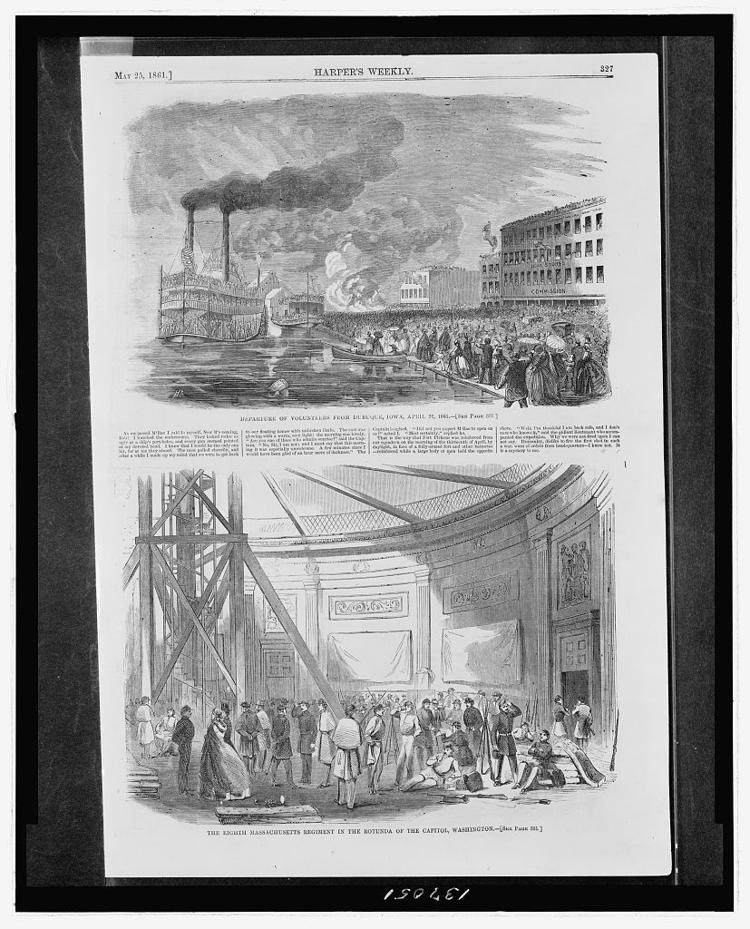 Civil War veteran Sumner Flint Hartshorn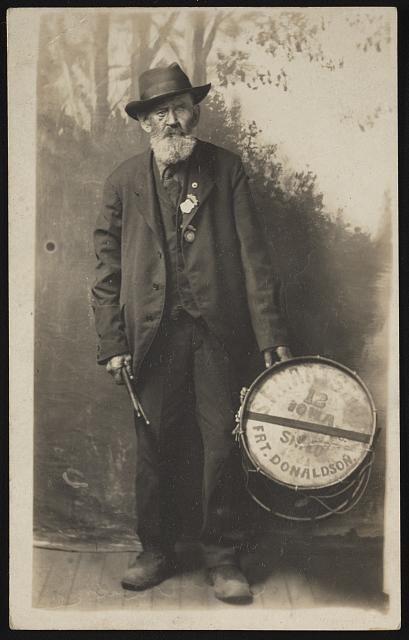 Lt Col Kennedy of the 13th Iowa, 3rd Brigade, 4th Division, 17 A.C. raising the stars & stripes over the State House Columbia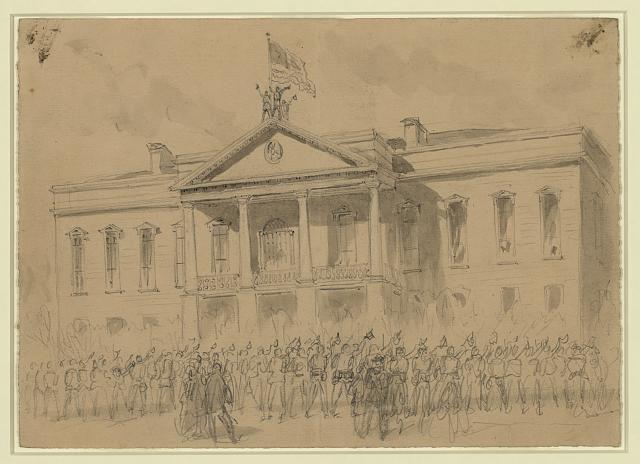 Commissioned officers of 19th Iowa Infantry after their exchange as prisoners of war, New Orleans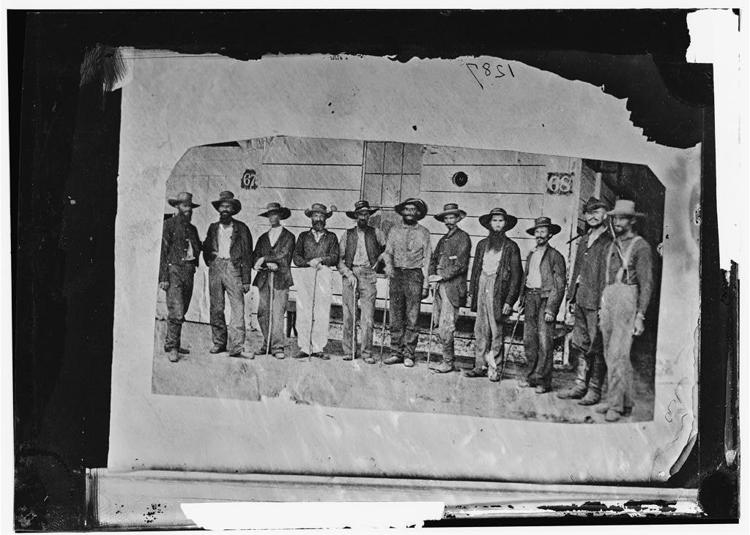 Non-commissioned officers, 19th Iowa Infantry, exchanged prisoners from Camp Ford, Texas. Photographed at New Orleans on their arrival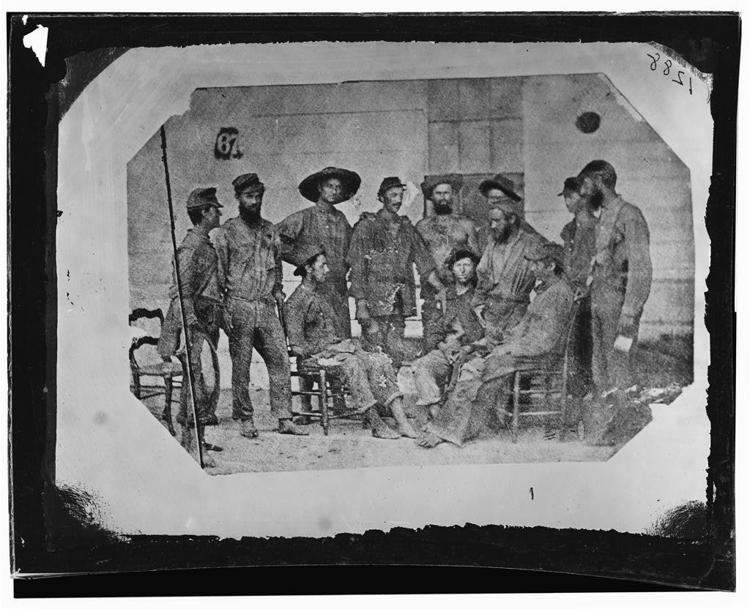 The 10th Reg't Iowa Volunteers on the march from Hamburg to camp before Corinth, April 28th 1862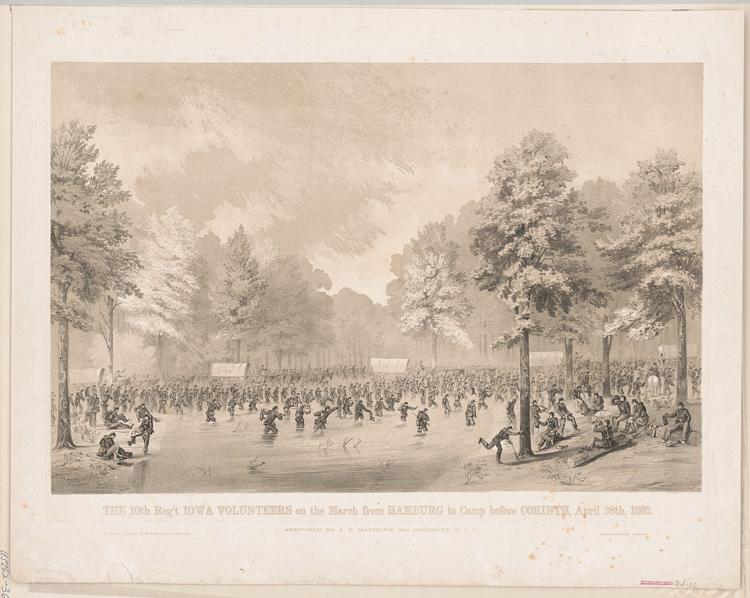 The charge of the First Iowa Regiment, with General Lyon at its head, at the Battle of Wilson's Creek, near Springfield, Missouri, August 10, 1861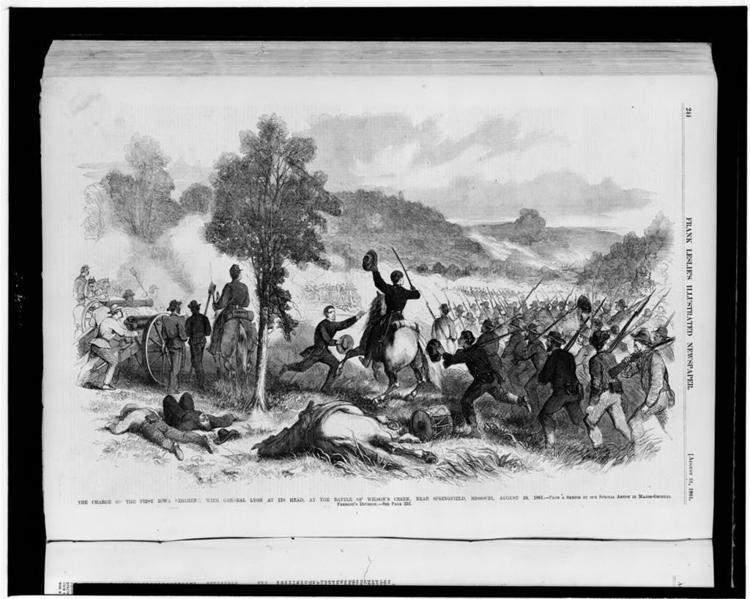 Reach Reporter Jared McNett at 641-421-0527. Follow him on Twitter and Instagram at @TwoHeadedBoy98.