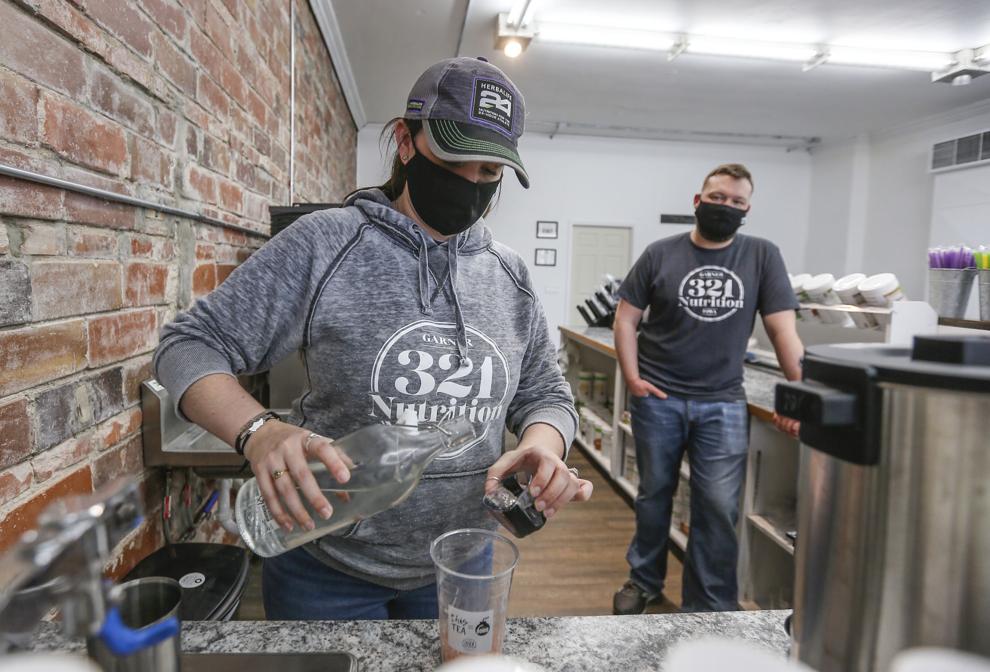 When Emily Conlin and Austin Scott were looking to open their first business together, they wanted to find a place that felt like home.
And they found it in Garner.
"It's been the little things for us," Conlin said. "People come in here and run into people they know and it's that kind of stuff that really warms our hearts. To get to see those connections and build those connections in a town like this is incredible."
Conlin and Scott, wellness coaches, opened 321 Nutrition at 336 State St. in early November.
Both from small Midwestern towns, the couple was drawn to Garner's charm and energy sort of by accident this summer.
Conlin had been working at a nutrition club in Eau Claire, Wisconsin, for two and a half years before she decided she wanted to open her own to "make an impact on the community more."
She and Scott, who got engaged earlier this year, had looked at opening a nutrition club in about seven different cities in Wisconsin and another seven in Iowa before one of their mentors told them about a vacant storefront in Garner, a community neither had heard of or visited.
The storefront, positioned between 10th Frame Bowling & Golf and Men's Grooming Lounge, used to be part of The Goodnature Store.
After visiting the area on a Saturday when downtown was bustling, they knew it was where they wanted to start their endeavor.
"It was fun to be amidst everybody and we weren't even living here yet," Conlin said.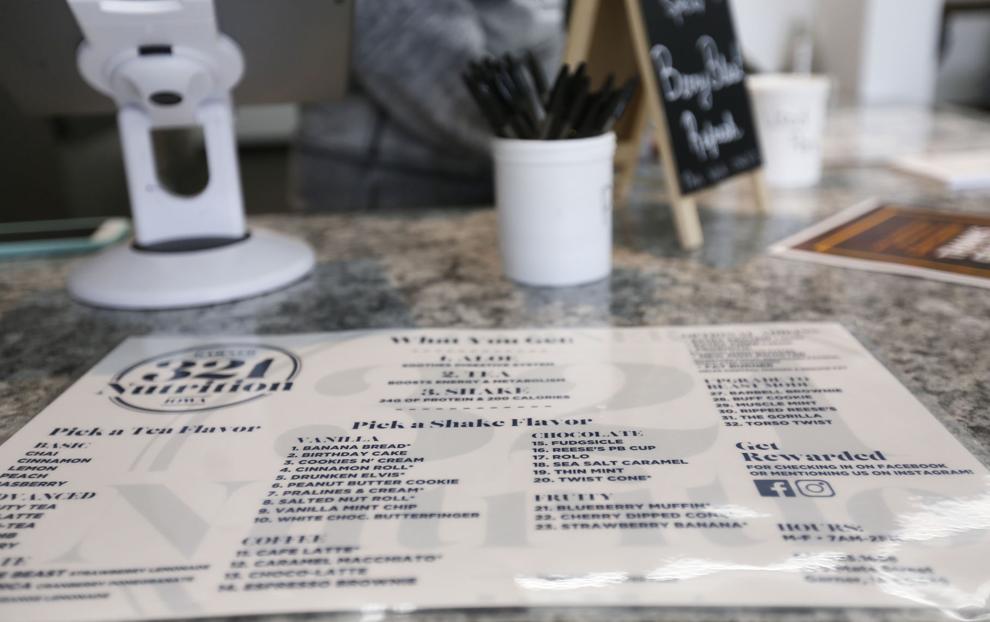 Plus, it's a weekend trip from Conlin's family in Wisconsin and Scott's family in Nebraska.
They began renting the space in September and spent weeks renovating the 2,500-square-foot space with new floors, walls, plumbing and electrical.
"We had to restart from the ground up with everything," Conlin said.
Conlin and Scott opened 321 Nutrition on Nov. 2.
On its first day, 321 Nutrition served more than 140 people, which is triple what they were expecting and double the daily average of the nutrition club Conlin worked at in Wisconsin.
"It was amazing," Scott said.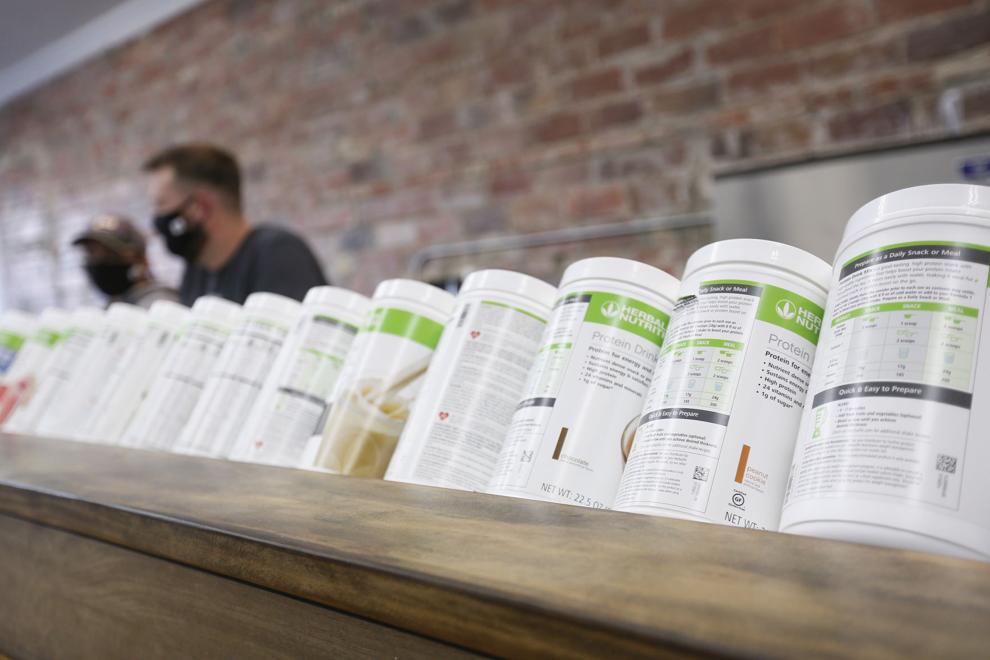 In fact, an employee with Pritchard Auto Company in Garner paid for all the shakes sold during a certain period of time, a gesture
Neither Conlin nor Scott were anticipating that kind of response.
"I could have never asked for that," she said. "We just didn't know what to expect, especially going into a community where you don't know a single person you hope for the best and expect the worst a little bit, so we were keeping our fingers crossed.
"The fact that it ended up being such a great success on the first day was so amazing."
And that support has carried into the weeks since their opening.
Conlin said traffic at 321 Nutrition, including new and returning customers, has been steady and even busy at times with much credit to the local businesses.
So far, they've served customers from Garner, Britt, Forest City, Clear Lake, Mason City and others.
"They've really just embraced us and this whole new vibe we're throwing into the community," Scott said.
Conlin describes the nutrition club as "healthy fast food with a coffee shop vibe."
Each person receives aloe to soothe their digestive system, tea to boost their energy and metabolism and a full meal-replacement shake.
They also offer wellness coaching, weight loss challenges and more.
321 Nutrition has more than 10 tea flavors, including Beauty and the Beast, Captain America and The Cardinal, as well as 20-plus shake flavors, like birthday cake, cherry-dipped cone, espresso brownie, blueberry muffin and drunken Elvis.
The strawberry banana shake has been the most popular flavor since opening, Conlin said.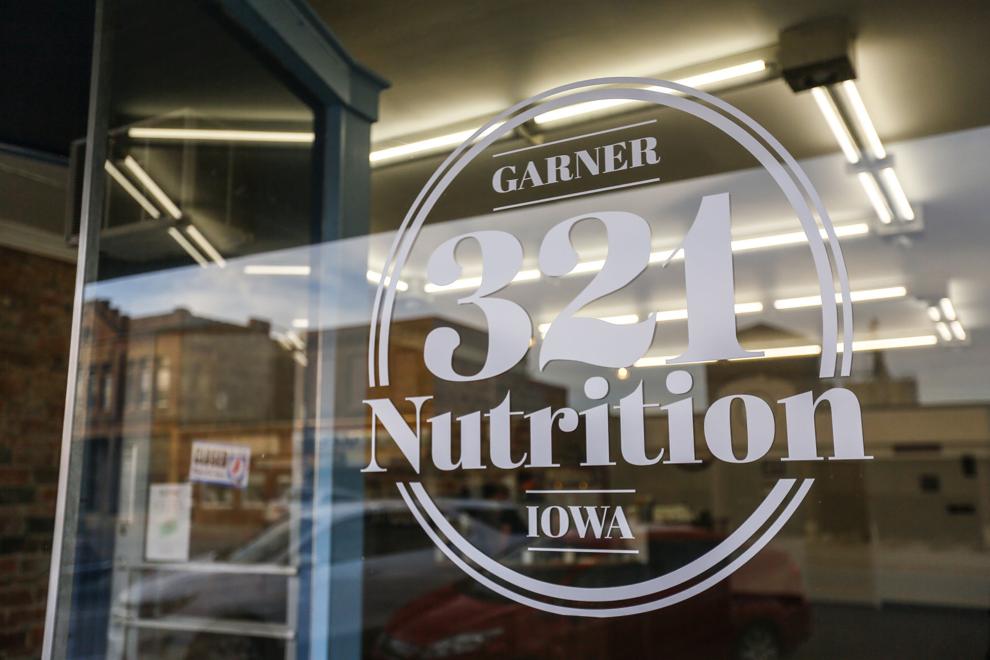 At the last nutrition club she worked at, birthday cake, white chocolate Butterfinger, cherry-dipped cone and Reese's were the most popular ones.
"They're pretty popular here, but strawberry banana has blown them all out of the water," she said. "We were not expecting that at all."
Because of the COVID-19 pandemic, there is little to no seating currently inside the nutrition club, but the couple hopes to add comfy chairs, bar seating and tables to gather around when it's safe to do so.
"We're trying to do everything we can so everyone feels safe and comfortable," Scott said.
Conlin and Scott said they want 321 Nutrition to be a place where people can build connections and create a community.
The Garner Chamber of Commerce welcomed Conlin and Scott and their business to the community on Thursday, Nov. 12, with a "First Dollar" presentation and ribbon cutting.
"We are proud to welcome them to Garner and as a Garner Chamber of Commerce member," it posted on its Facebook page earlier this week.
Conlin and Scott said they'd like to open more nutrition clubs in the area in the future, but for now, they're invested in making 321 Nutrition the best it can be and building lasting relationships within the community.
"I love this community, so I don't want to abandon this in any way," Scott said. "I want to build this one up and maybe have someone open another one up for us and help teach others."
321 Nutrition is open from 7 a.m. to 2 p.m. Monday through Friday.
Ashley Stewart covers Clear Lake and arts and entertainment in North Iowa for the Globe Gazette. You can reach her at ashley.stewart@globegazette.com or by phone at 641-421-0533. Follow Ashley on Twitter at GGastewart.