Following years of planning and construction, ITC Midwest has completed a major new, high-voltage electric transmission line. MVP 4 is one of 17 multi-value projects approved by the Midcontinent Independent System Operator to expand access to renewable energy resources throughout the Midwest.
The 345,000-volt transmission line will facilitate the integration of clean energy, including wind energy, from southern Minnesota and northern Iowa for electric consumers across the region.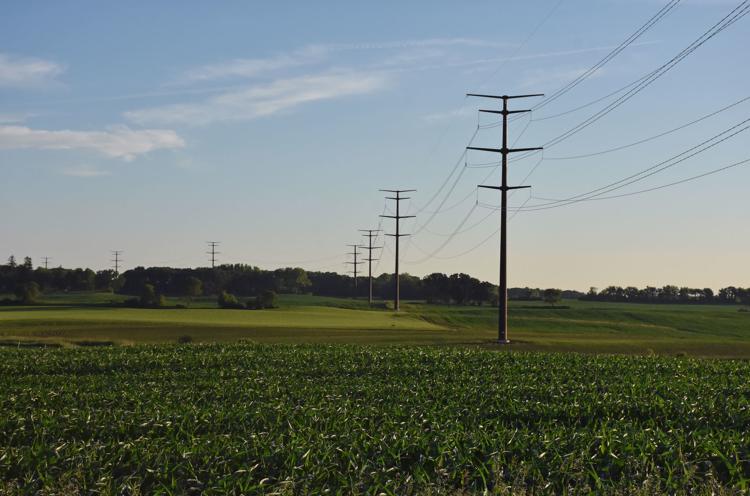 ITC Midwest owns and operates 108 miles of the MVP 4 transmission line. The last section to be completed - a 55-mile segment of MVP 4 - links ITC Midwest's substation near Ledyard, Iowa, to the Colby substation located northwest of Mason City, Iowa. This line then extends 12 miles south to the Killdeer substation southwest of Mason City and 29 miles farther south to the area of the Hampton Tap, where ownership changes to MidAmerican Energy for 71 miles. MVP 4 then turns east in Franklin County, and ITC Midwest owns the eastern 12-mile segment of the line which ends at the company's substation near Hazleton, Iowa.
To facilitate the MVP 4 project, ITC Midwest constructed the new Colby and Killdeer substations.
Although the MVP 4 project is substantially complete, residents in the Ledyard to Colby area will still see crews working to remove construction materials, finish clean-up activities and restore land affected by construction.
Studies by MISO, the regional authority that oversees electric transmission for a multi-state area that includes Minnesota and Iowa, show that the MVPs are anticipated to produce benefits for customers in the broader region of between 2.2 and 3.4 times the project costs, according to ITC.
You have free articles remaining.
Quick Facts about the ITC MVP 4 project
• Length of line: 108 miles
• Number of steel monopole structures: 590
• Distance between poles: 800 – 1,200 feet
• Average number of poles per mile: 5
• Height of poles: 95 – 195 feet
ITC Midwest LLC is a subsidiary of ITC Holdings Corp., the largest independent electricity transmission company in the U.S. ITC Midwest operates more than 6,800 circuit miles of transmission lines in Iowa, Minnesota, Illinois and Missouri, and holds utility status in Wisconsin. ITC Midwest is headquartered in Cedar Rapids, Iowa, and maintains regional operating facilities in Dubuque, Iowa City and Perry, Iowa; and Albert Lea and Lakefield, Minnesota. For further information visit www.itc-holdings.com.