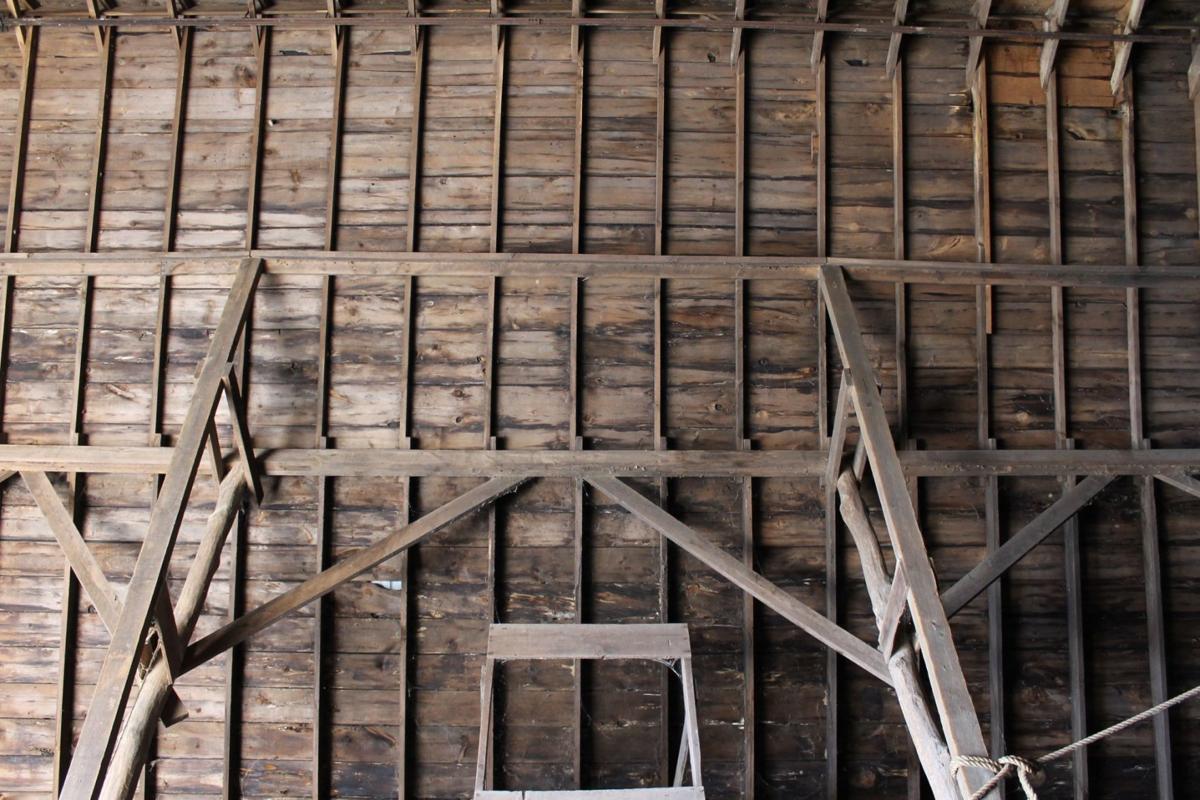 Farming has changed a lot in 125 years, but the fifth-generation Hanson family farm northeast of Mason City is reverting back to practices more familiar to the family's original immigrant ancestors.
Paul Hanson operates the farm for a family corporation comprised of himself, his brothers Mike and Bill, and his nieces Jessica and Jerilee Hanson. The family is planning a celebration this June for family and friends to mark the 125th year of Hanson ownership. Paul transitioned the land in 2017 to certified organic, with a rotation of corn, beans, oats, and hay.
He not only inherited the land, he also inherited the family history, falling into the role of guardian of historical photos and stories.
Tracing roots
It started when his mother handed him an old Swedish Bible and told him it had belonged to his great-grandmother Elna Jonsdotter Hanson. It is inscribed as her confirmation Bible in 1856.
"I have a friend who's from Sweden," Paul recalled. "I showed it to him and he couldn't read it, but he sent a picture to his mother who still lives there. A few months later at church, he handed me this stack of papers. It was 300 years of Hanson family history they had gotten from records at the Skabersjö church, which is still standing."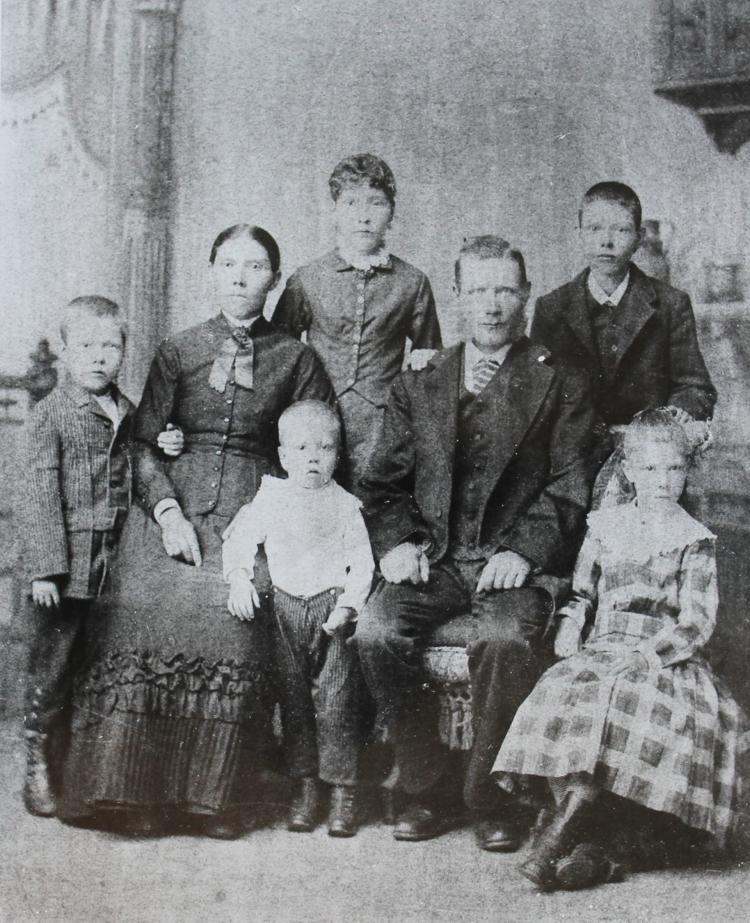 Since then, he's been hooked on genealogy. "It's like an addiction. You always want to go further back."
Nils Hanson came from around Malmo, Sweden, to the United States in 1883 when he was 45, and his wife Elna and five children followed a year later.
"In Sweden, land was scarce and often the eldest son inherited property. I don't know for sure, but I think he just didn't want to be a hired man anymore. That's how I felt before I bought my first farm, but I didn't have to cross an ocean to do it," Paul said.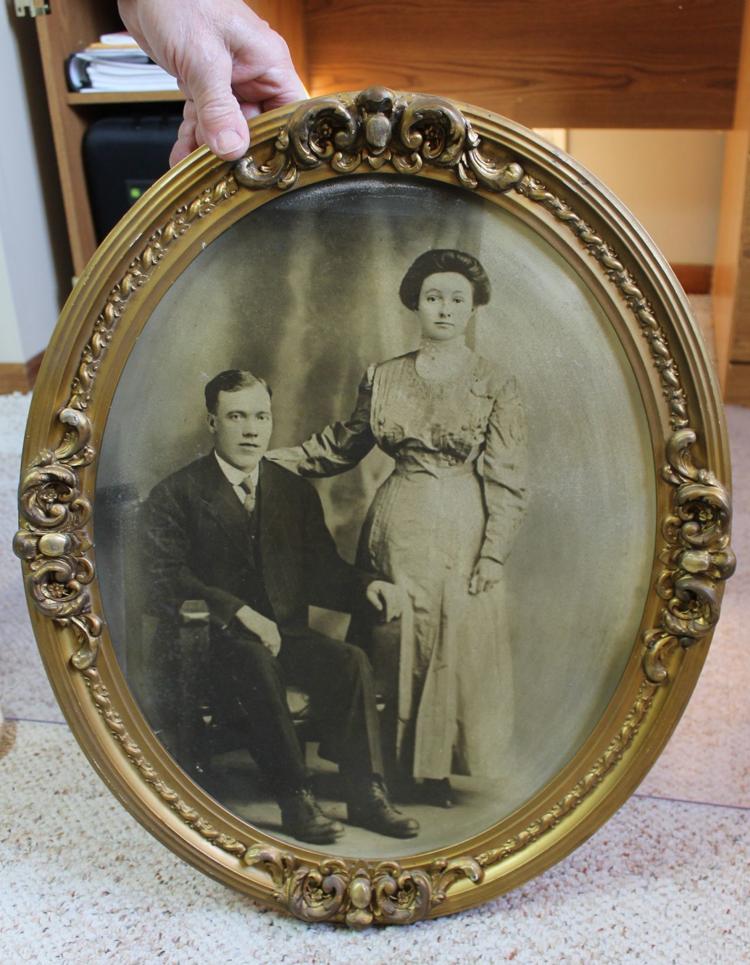 Nils and Elna first bought a farm in the area where Roosevelt School now stands.
"Mason City started to expand, so they sold that and bought the present farm in 1893," Paul said. "My dad sold a corner of it, so we have about 140 acres of the original 160. That's the part that has been 125 years in the family."
Looking it over today, he said, "I imagine when Nils saw this, with two creeks and the pasture, he must have thought that this farm was heaven. And for 30 years, they owned the farm free and clear, owned their house, and did really well. But they worked really hard."
Old barn
The original barn built in 1911 still stands. Measuring 40 by 60 feet and approximately 30 feet high, it was re-sided and roofed in 2011 with modern materials, with the primary intention of saving the barn structure.
"We gave it a 100-year birthday present," Paul said.
A home built in 1905, which his dad told him was the second one to exist on the property, was demolished due to its poor condition shortly after Paul's mother died.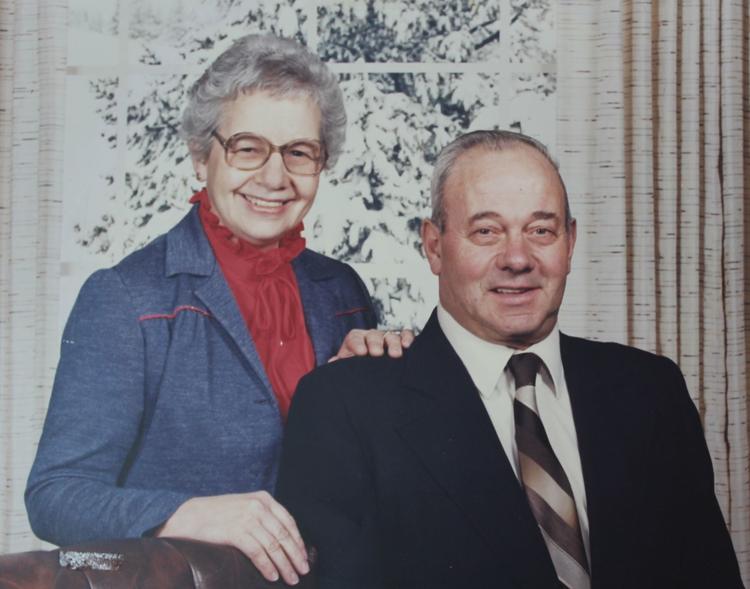 After Nils and Elna, the original acres went to their son John Hanson and wife Etta Pearce; then Paul's parents, John Warren Hanson and wife Mary Ellen; Paul and his brothers; and now includes the fifth generation represented by his nieces. The farm was recognized as an Iowa Century Farm when it reached 100 years in the family. The Hanson family corporation owns a total of 280 acres in the area northeast of North Iowa Community College campus.
"Since Nils and Elna first came, farming has changed quite a bit," Paul said. "Everything was done with horses or done by hand. They picked corn by hand and milked cows by hand. They said Elna could out-milk the men.
"The 1930s and 1940s are when things really changed. They got electricity and bought milking machines and tractors. My dad farmed with horses when young, but switched to tractors. But his dad never got the hang of it. He tried to stop the tractor by saying 'whoa.'"
Shift to organic
Paul said his father held off from starting to use chemicals on the fields, but then "got hooked."
"He was a strong believer in chemicals and hated weeds. I had my farm, he had his farm. We farmed together 30 years and got along pretty good. When I first started organic, I had a lot of weeds. I wish to heck he had lived a little longer to see that it worked and you can make some money."
After his father's death, Paul said he operated as certified organic on his own acres, but his mother "drug her feet big time." He finally brought all the family acres into certified organic practices in 2017 "and then she was proud of it."
The market for organically-raised crops is strong and consumer-driven, according to Paul.
"I get $9 a bushel for corn and $18.50 for beans. That's double or triple what conventional crops sell for. You don't get as high a yield, but you don't have the expense, either, using no chemicals. It's more work, because you have to deal with weeds. Crop rotation helps, but we still have to walk the beans."
He sells most of his corn to a company out of Vermont, the beans go to Minnesota, and the oats to Grain Millers in St. Ansgar.
"To be organic certified, you can't use chemicals, no nitrogen, all synthetics prohibited," he explained. He fertilizes with manure from his own cattle and sources chicken manure.
"Conventional farming is going in the tank big-time," Paul asserts. "We can't keep doing this. Using organic practices gives young people the chance to get in on a smaller farm. They can't afford the equipment for a bigger place."
Next generation
Learning the history of his family and experiencing the changes in farming led Paul to write a book, "Reminiscings of an Iowa Farm Boy," to give to his children and grandchildren. Paul and his wife Nancy have two grown children, Jack and Beth.
"My kids aren't interested in farming, but I'm hoping we'll wrangle one of the grandkids," he said. "My nieces live in Springfield, Illinois, and my brothers are in Arizona and Minnesota. Somebody will take it over, I don't know who."
Driving down the road past their ancestral land, he wondered about the future of farming.
"Everybody used to have livestock, milked a few cows, and raised chickens. Now, nobody has any cattle. There used to be a farmstead here and there, but now maybe one guy runs all of it," Paul said.
"Where we used to have a dozen neighbors, now we don't have neighbors anymore. We're pretty lucky that Mason City is growing to the west instead of in this direction, because in areas around Ames, Des Moines, and Ankeny, people are losing family farms."
Paul sees consumers pushing more for food raised without chemicals.
"Millennials are really very aware of this, especially in the cities. They're aware of what they are eating, so I sure see the trend changing that way" he said. "But out in the countryside, farmers still aren't doing it. It takes a totally different mindset. You don't just wake up one day and say, 'I'm going to farm organic.'"
The business news you need
With a weekly newsletter looking back at local history.