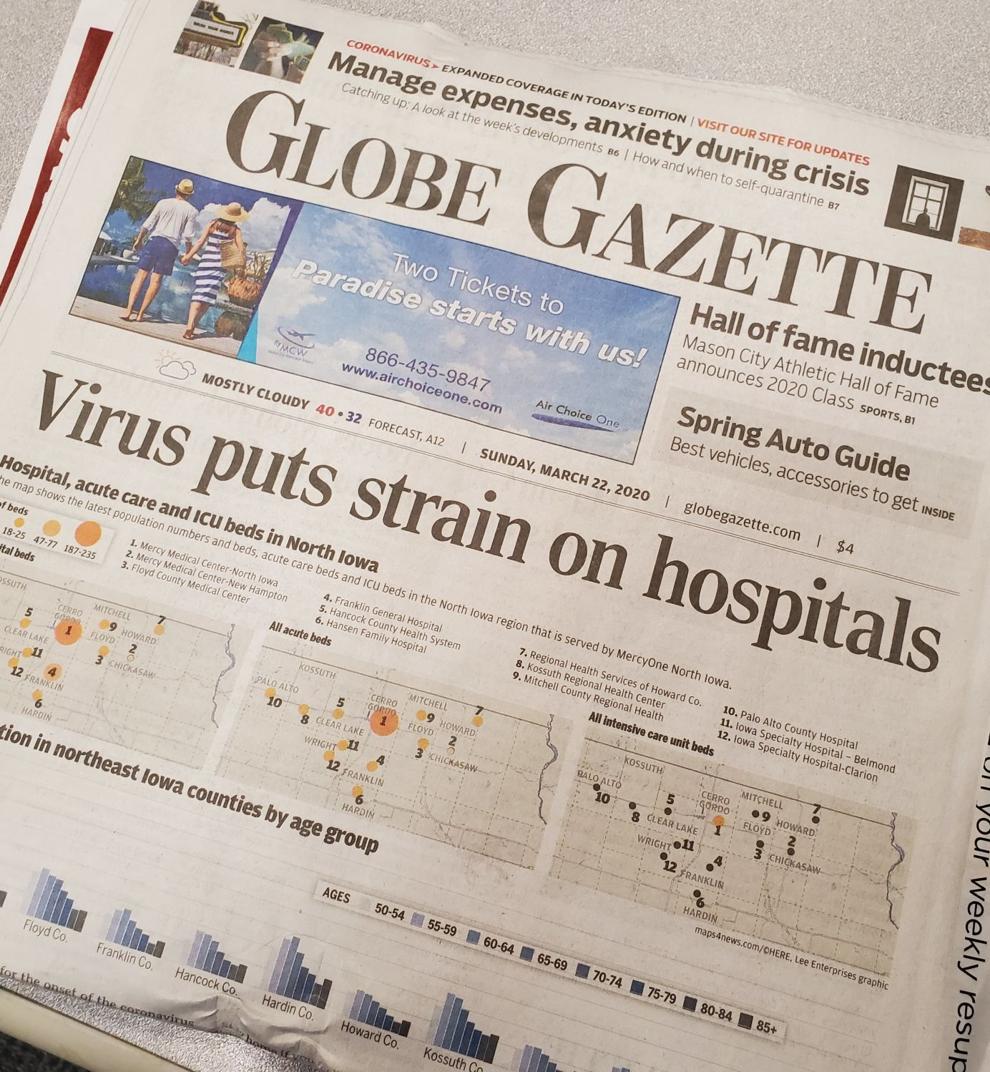 You can pick up that daily newspaper or Amazon package with little concern, according to multiple health agencies monitoring the coronavirus pandemic.
Although the virus can live on surfaces for up to several days, according to the World Health Organization, that can vary greatly depending on the environment.
"The likelihood of an infected person contaminating commercial goods is low and the risk of catching the virus that causes COVID-19 from a package that has been moved, traveled, and exposed to different conditions and temperature is also low," according to the WHO's website.
That's also echoed by US Centers for Disease Control and Prevention, which says newspapers, packages or any commercial goods offer "poor survivability" rates for the virus.
While that's good for those hesitant to grab the latest delivery in their mailbox, it's not all rosy.
Amazon is still out of toilet paper.
What a Globe Gazette News+ membership can do for you:
A deeper examination of local issues than you'll find anywhere else.
Two products in one – not everything that's in the print edition of the Globe Gazette is on our website, and not everything on our website is in the print edition.
Access to newspapers.com archives dating back two years.
The ability to carry your local news with you and receive alerts instantly as news unfolds.
Advertising that frequently gets you deals you won't find anywhere else.
ICYMI: Stories from the weekend
Catch up on the news you might have missed: