Gov. Kim Reynolds said Tuesday she still is waiting for an agreement in writing from the Trump administration on a compromise resolution to the problems faced by ethanol and biodiesel producers after the Environmental Protection Agency granted 31 waivers to oil refiners.
Farm state officials came away from a recent meeting with President Donald Trump believing a balance can be achieved that meets the federally mandated 15 billion gallons of ethanol under the 2007 Renewable Fuel Standard, a federal law that requires refineries to blend corn-based ethanol into their gasoline or buy credits from those that do.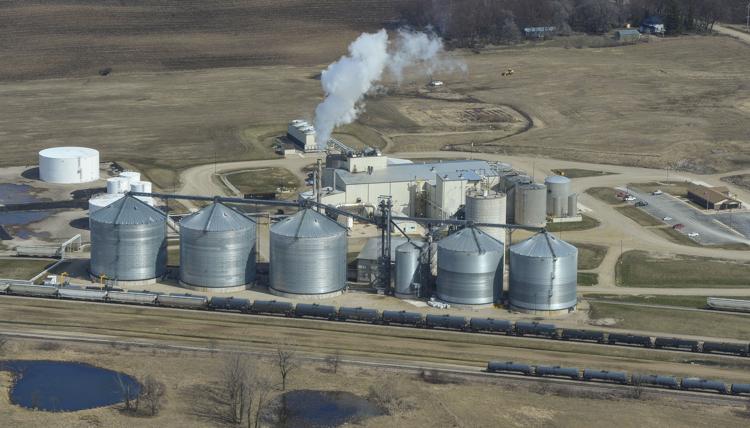 You have free articles remaining.
"My message to the EPA, to the administration, would be that we really need to rectify this sooner rather than later," Reynolds reiterated Tuesday.
"On a daily basis, we continue to see farmers that are impacted. We continue to see ethanol plants that are being idled. They're burning through their cash reserves, and that affects the whole supply chain."
The law allows EPA officials to grant waivers to distressed oil refineries, but reallocates the blending requirements to other, larger refineries so ethanol and biofuel production is not jeopardized.
On a related note, officials with the Iowa Renewable Fuels Association and the Iowa Corn Promotion Board announced that more than 70 Iowa fuel retail stations will be encouraging drivers starting next Tuesday to help prevent breast cancer by choosing Unleaded 88 — which contains 15 percent blended ethanol — during the fourth annual Pink at the Pump campaign in October.
Participating retailers will donate 3 cents of every gallon of Unleaded 88 sold in October to the National Breast Cancer Foundation and The Hormel Institute. The donation will be split evenly between both organizations.