The Clear Lake Area Chamber Board has appointed Stacy Doughan as president and CEO to succeed the retiring Tim Coffey.
Doughan begins on May 28.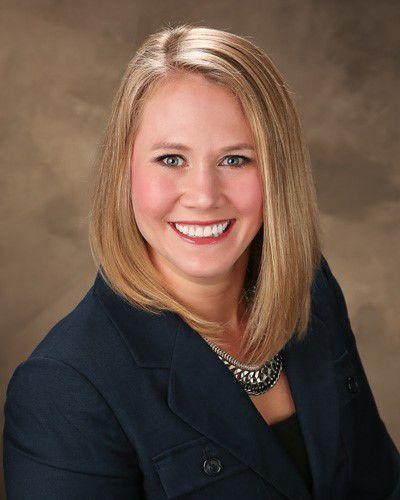 Doughan has 13 years of leadership, sales and marketing experience at TeamQuest, a HelpSystems company, where she held multiple roles with increasing responsibility throughout her tenure. Most recently, Doughan was a marketing manager, where she developed and executed business to business marketing programs and established strong skills to hone in on individual and varied company objectives.
Doughan began her career at John Deere, working as an intern while in college and then accepted a full time position upon graduation. She received a bachelor's degree in marketing from the University of Northern Iowa, graduating cum laude.
Doughan has lived in Clear Lake since 2006. She has been active in the community, volunteering for a variety of organizations, including the one-on-one mentoring program at the North Iowa Youth Task Force, Junior Achievement, serving as secretary of the TeamQuest Foundation, and serving as a vice president of the Clear Lake Booster Club. In addition to her community involvement, she has completed and employed many leadership training programs.
You have free articles remaining.
"Stacy possesses the leadership and relationship building skill sets required for this position as well as strong strategic and technology expertise," said Diana Symonds, Chamber Board chair. "We are excited about the passion and energy she will bring to the Chamber organization."
In February, Coffey announced his plan to retire from the Clear Lake Chamber of Commerce June 1 after more than seven years.
At the time of his announcement, he said he decided to retire because he thinks the chamber is well-positioned for a change and an infusion of new ideas. Plus, he wants to spend more time with his family and grandchildren.
During Coffey's tenure as chamber president, he created the Lake Leadership program, he formed the Vision North Iowa Partnership between the Mason City Chamber and the North Iowa Corridor Economic Development Corporation, he managed the fire endowment fundraising campaign called IGNITE Clear Lake, and he established a school-business partnership program aimed at addressing workforce development.
Coffey and Doughan will work together the week of May 28 to provide for an orderly transition.