CG Public Health's office is torn up, in the midst of a renovation that will cost nearly half a million dollars, a third of that taxpayer money.
The agency's space on Fourth Street Southwest is rented, and that automatically raises the question — why spend money on space that isn't the government's?
To understand the thinking of CG Public Health Director Brian Hanft's argument for the work, you have to go back a few years.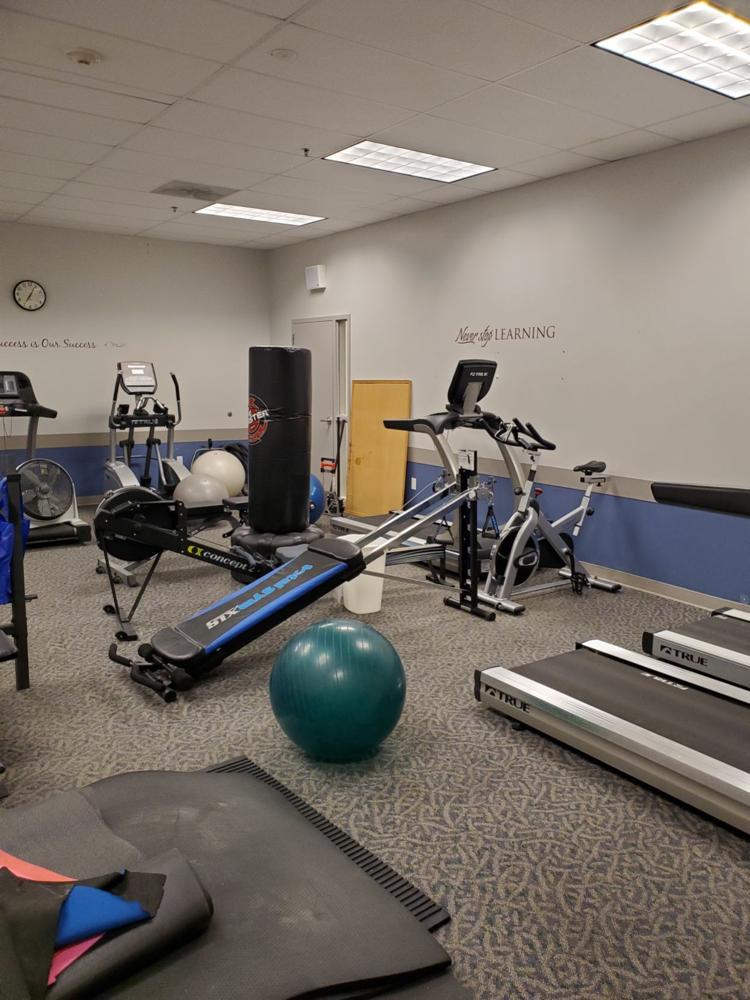 FIVE TO SEVEN YEARS AGO
Between 2013 and 2015, Cerro Gordo Public Health (as it was then known) started looking at constructing a new building on the city's north side.
Hanft said it is where most of the agency's customers reside, and that the goal has always been for public health to have its own space.
But there wasn't much appetite to spend the estimated $3.5 million (over 20 years) it would've taken and the project fell apart.
So the office continued to rent space in Mohawk Square near downtown.
On April 1, 2019, Hanft took over as director. On May 19, part of the roof at Mohawk Square collapsed, destroying eight of CG Public Health's offices and rendering the building uninhabitable.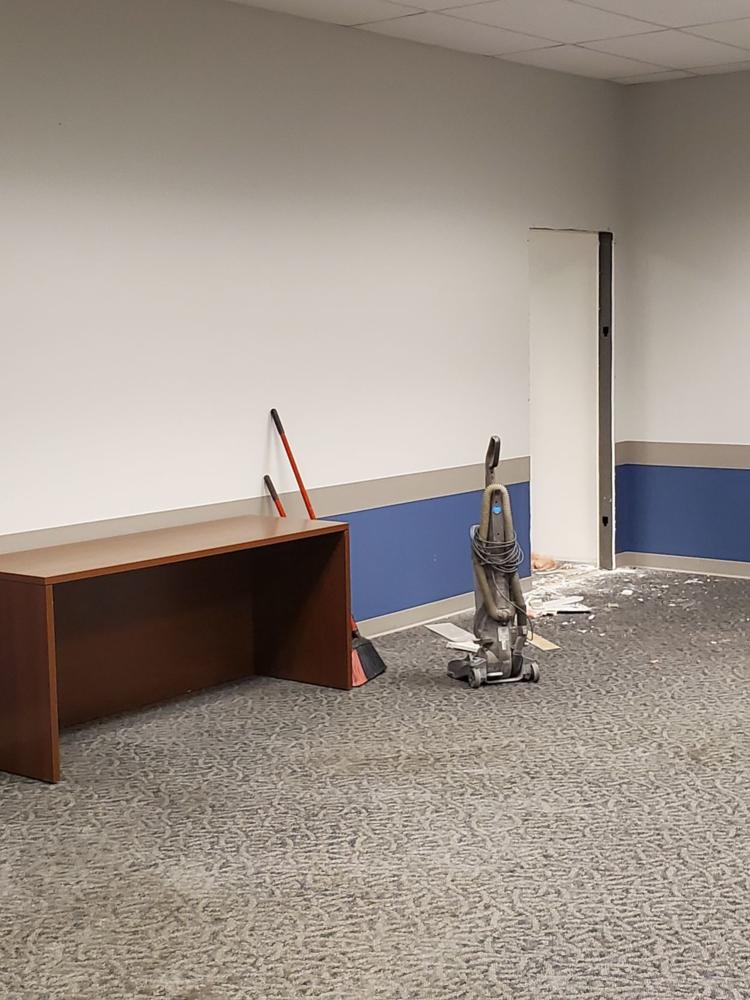 RACE FOR SPACE
Hanft said had the roof collapse not destroyed the agency's offices, the need to spend money on renovating a rented space would be a moot point. The county's latest plan is to consolidate all its departments and agencies in one space somewhere in the city, and is looking to do that in future.
However, none of that mattered on May 19. What mattered was that the public now had nowhere to go to get vaccines from the county, or help with substance abuse or to walk in for basic health services or to find home health care for a loved one.
So the search for a new home began on the fly. They temporarily landed at the Community Health Center on North Federal Avenue, but all knew it was not a long-term solution.
"We were frantic," Hanft said. Public health officials and board members looked at the old Sears building, the old McGregors and another place on 19th Street. They also looked at the Globe Gazette building, directly across the street from the county courthouse.
The problem was they needed a turnkey solution and there simply wasn't one -- a place that had a clinic-like setting, including a lobby where people there for different types of appointments -- like treatment for a sexually transmitted disease -- could have a modicum of privacy. A place that had hot and cold running water in several offices, and a larger gathering space with broadband internet.
They settled on the building on Fourth Street in the Plaza West Shopping Mall, managed by Noddle. The space was larger than what they had at Mohawk Square - some of which they were not entitled to under the lease but were allowed to use for free - but more expensive. Also added to the agency's expense in the new building were custodial services, new signage, and waste and building management.
In return for a six-year lease, Noddle agreed to pay $105,000 toward any renovations the agency undertook. In July of 2019, CG Public Health moved into its new space. In November, its board selected an architect to draw up plans for renovations. In March, bids for the construction work were let.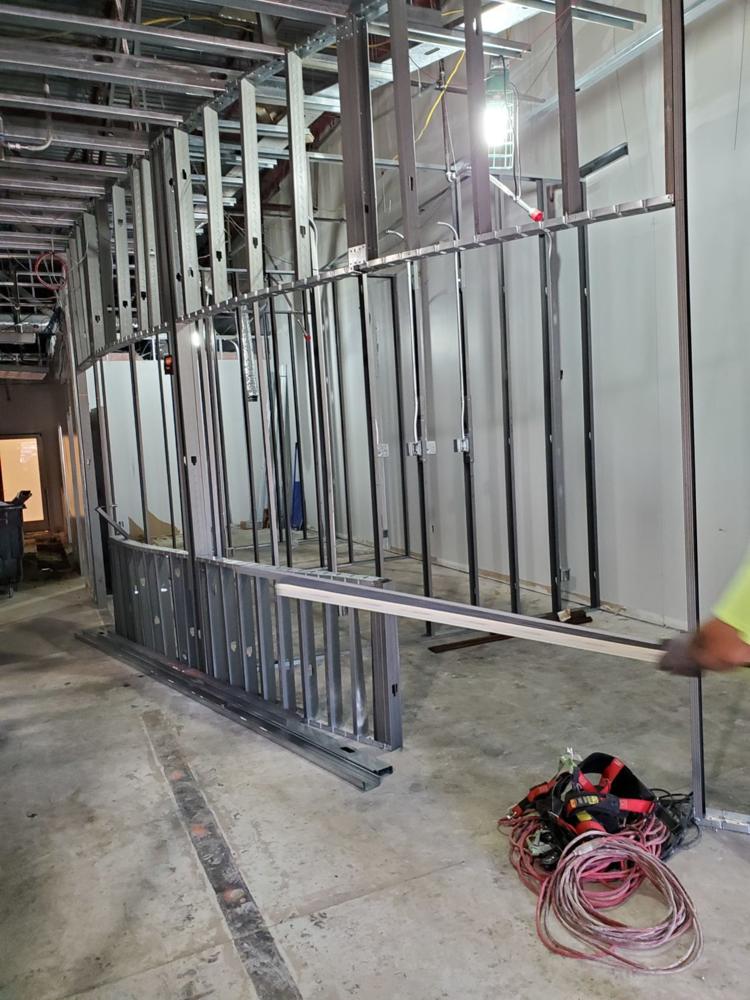 BUDGET SHORTFALL
CG Public Health, like most government offices, closed in mid-March. Hanft estimated losses from the closure and other expenses at more than $450,000 when he approached the board at its April meeting with a proposed amendment to the agency's budget.
Revenues for the fiscal year were estimated at $3.2 million while expenses were about $5.76 million. Two-thirds of CG Public Health's budget is funded by grants and donations, with county taxpayers picking up the rest - for this year, equaling about $1.9 million, leaving a roughly $600,000 shortfall.
About $400,000 of that shortfall was money for the planned renovations.
"Aside from a few hiccups, I think we've done exceedingly well," Hanft told the board at that April meeting.
The board approved the budget amendment, with the $600,000 to come from the agency's fund balance, which currently holds $1.1 million.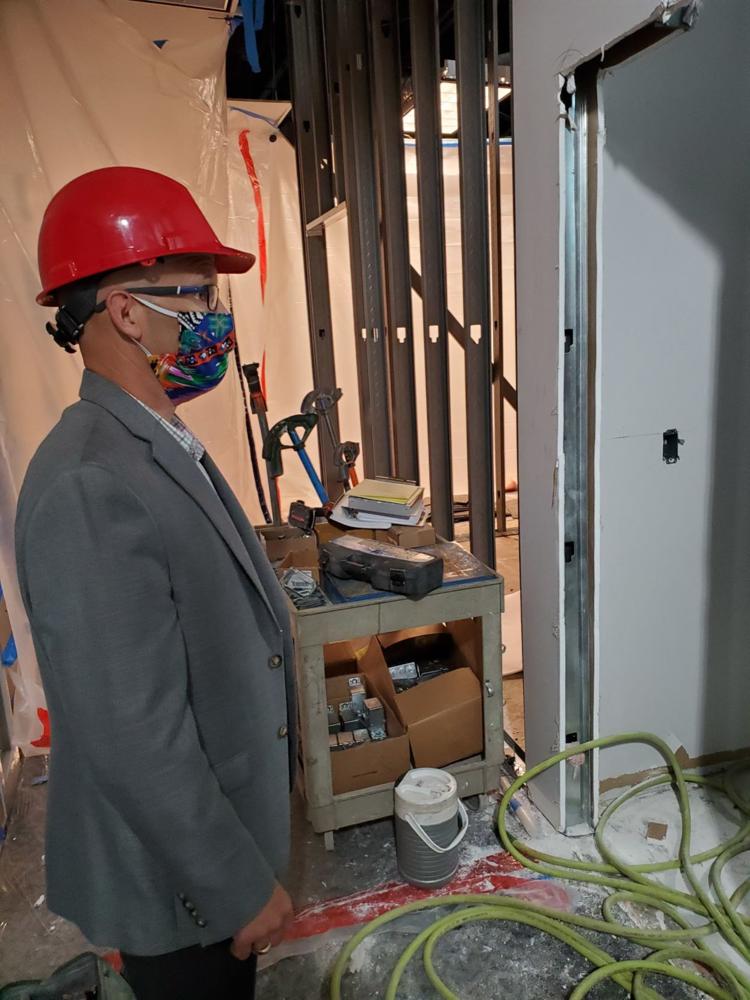 QUESTIONS ARISE
As he walks around an office in disarray, Hanft is passionate about what he believes is the need -- not want -- for renovating the space.
On its face, he appears to have a point. Desks and other equipment are spread haphazardly throughout the space, some rooms have doors cut into them while other have windows that were once there but are now filled in -- thanks to CG Public Health's new neighbor in the building, the DOT.
In one room, exercise equipment is piled in with little more than a couple of feet between each piece, rendering them essentially unusable.
The planned clinic spaces have no hot and cold running water, much less a sink for clinicians to wash up before an examination.
Accord, the architecture firm that signed on to the project, proposed three phases, but not necessarily distinct - they all tied together.
The first, a complete re-do of the office's lobby, was the most important to Hanft, and also the most costly at $297,700.
"Look, I'm 100 percent on board with owning a building you do work on," he said as he climbed over cables taped to the middle of a meeting room floor. "But the problem was I had nowhere else to go."
And, he argued to the board during a particularly contentious May meeting that he needed the renovations to serve the public as well as was expected.
That was backed up by a particularly emotional plea from Karen Crimming, CG Public Health's disease prevention and health promotion manager.
"This started a year ago. We lost where we worked. We've been turmoil," she said. "And we're tired. Every time we try to take a step forward, we take two back. As a CG Public Health Nurse, I am asking you to please help us. Please."
While board members were sympathetic, as one member pointed out, due to COVID-19 everyone was in turmoil. 
Board member Chris Watts, in both the April and May meetings, sought to back-burner the project, saying he was strongly against spending any taxpayer money on a rented space.
Another board member, David Moore, wanted in April to know how the office being closed was impacting CG Public Health's budget. He pushed to wait until May for a decision on the project.
"From the private sector perspective, it will look a lot better when the business climate is better," he said.
Ultimately, the five-member board decided in May -- with Watts being the lone dissenter -- to move forward with renovating the entryway space, phase 1, on the condition that contractor Henkel construction would hold the prices for material and labor on subsequent phases, costing $29,890 and $74,360, respectively, until September, when the board might again review the agency's financial situation.
"What we're doing here is trying to make ourselves accessible to the public for the next five years of this lease," Hanft said in a recent interview with the Globe Gazette. Hanft says when it's running at full capacity, CG Public Health generates $2.77 for every $1 in investment it receives. That's where some of the $1.1 million fund balance comes from, the interest from which goes to the county's general fund, he said.
"I couldn't be more proud of how we've come through all of this," Hanft said, gesturing to the piled up boxes that remind him and his staff of the loss from Mohawk Square and the impact of the coronavirus. "What I'm hoping is that we can get back to serving the public. We need this to do that."
On Wednesday, Hanft asked the board to move forward with phases 2 and 3 of the project. The Board of Health agreed, voting 4 to 1 to continue on instead of waiting any longer. Board member Chris Watts was again the lone nay vote.
The business news you need
With a weekly newsletter looking back at local history.