Harvest season is here once again and brings to an end a rather trying year for area farmers. A very wet spring resulted in planting delays and much erosion of soil not protected by crop residue or cover crops. There are several things that producers can do this fall to reduce the chances of such extensive losses next spring.
Thousands of acres in Cerro Gordo and surrounding counties have already been seeded to aerially applied cover crops. Most were seeded in very early September and stayed on the surface until rains came a couple weeks later. My farm had four-inch tall cereal rye in standing corn within six days after a rain. This rye will primarily develop its root system this fall as it salvages excess fertility left unused by the corn crop; these roots will continue to grow below the frost line all winter. Then in the spring the rye will green as soon as the snow melts and begin adding above- ground growth. Also, many additional acres of cover crops drilled in following crop harvest will provide benefits in soil protection and nutrient salvage.
Soluble nutrients in the soil profile that are not recaptured by a crop eventually reach tile systems or underground water supplies, which is truly money down the drain. Too many of these nutrients reach surface waters and cause problems for wildlife and people downstream. The costs of removing these easily avoided pollutants will eventually drive a change in how crops are produced. If you have not grown cover crops in the past, cost share is available.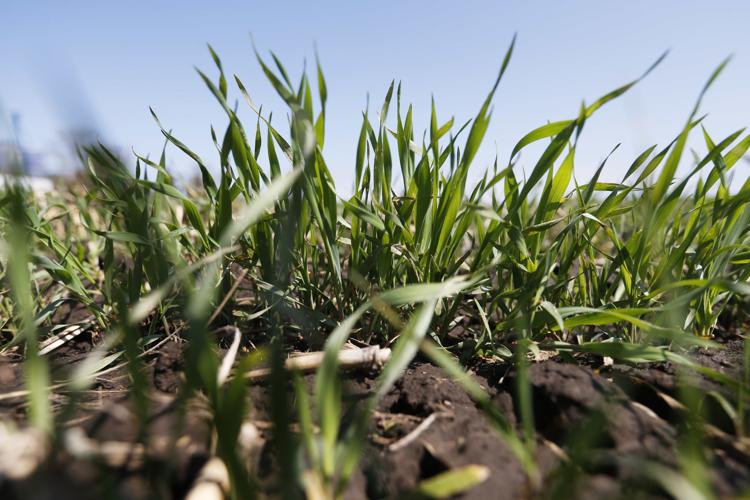 You have free articles remaining.
While planting cover crops is the best way for farmers to save their soil and prevent erosion, the second best action to preventing sheet or gully erosion in fields over the winter is nothing. Simply by staying out of the tractor seat this fall and leaving the tillage machines in the shed will do a great deal in protecting your most valuable resource. A protective crop residue cover will reduce the impact of raindrops and snow hitting the soil and dislodging soil particles. Also, the anchoring effect of crop roots left attached to the soil will help to slow down the water carrying this soil.
The elimination of fall tillage performed on the tiny amount of residue left after harvesting a soybean crop has been and still is the low hanging fruit of soil and water conservation. It requires nothing and reaps benefits to the producer and the surrounding community in cost savings and resource preservation. The very old argument about using tillage to loosen the soil for the next crop has been proven wrong in so many ways. Do your soil and yourself a favor this fall by planting cover crops and eliminating fall tillage, giving you more time to enjoy fall recreational activities.
Completely eliminating all tillage long-term improves water infiltration and retention: a 1% increase in soil organic matter increases the water-holding capacity of an acre of Iowa soil by 25,000 gallons. Most long time Iowa no-tillers report a 1% gain in organic matter every 7-9 years.
For more information on reducing tillage and planting cover crops visit www.nrcs.usda.gov or contact the Cerro Gordo Soil and Water Conservation District at 641-424-4452 or visit our website at www.cerrogordoswcd.org.