Carney: CREP sites boost water quality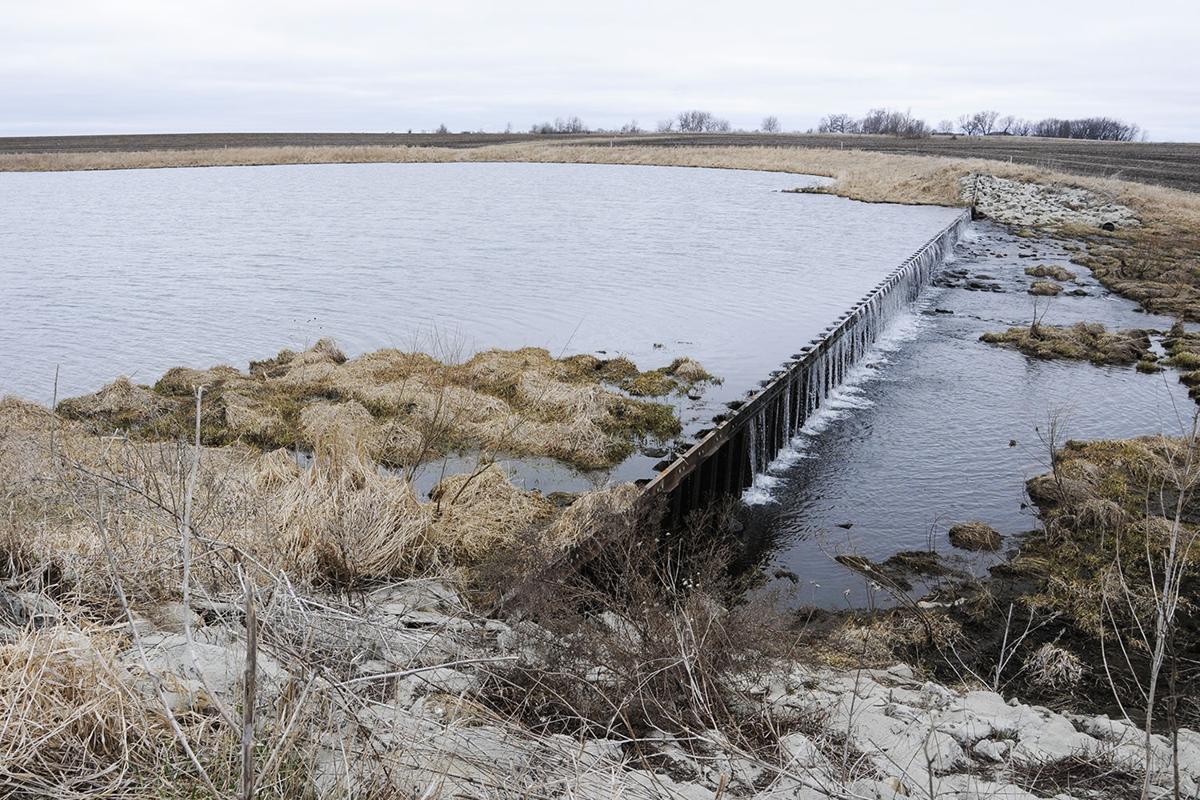 If you have traveled east on the Avenue of the Saints highway within the past two years, you have no doubt noticed two large newly constructed wetland areas just over the Floyd County line. These are two of the nearly 100 CREP sites that have been constructed in the north central part of Iowa.
The Conservation Reserve Enhancement Program is a federal, state, local and private partnership that provides incentives to landowners who voluntarily create wetlands for water quality improvement in the tile-drained regions of our state. In addition to improving water quality these wetlands provide wildlife habitat, increased recreational opportunities, and some flooding mitigation. The sites are selected by the Iowa Department of Agriculture and Land Stewardship, based on the impact they would have on water quality. Once this is established, landowners are contacted.
Monetary incentives to the landowner include up to 15 years of rental payments for all acres involved, 100 percent cost share for wetland restoration and buffer establishment, and an incentive payment for a 30-year or perpetual easement. This program is only available in 37 north central Iowa counties. North central Iowa is responsible for the largest amount of excess nitrogen that leaves our state via the rivers that eventually reach the Gulf of Mexico.
Public concern about the detrimental effects our agricultural systems are having on surface water quality is rising. Nitrate contamination can negatively affect human health and contribute to nutrient enrichment problems in surface waters. To substantially reduce the amount of nitrate in our surface water requires first that producers use best management practices in the timing and amount of nitrogen applied to the land and second that tile and surface water be treated in this type of wetlands.
Iowa State University research has shown that strategically sited and designed wetlands can remove 40 to 90 percent of nitrates and up to 90 percent of herbicides from the cropland drainage water that passes through them. Obviously, if fertilizer rates are reduced and application is done closer to the time that the crop needs the nutrient, less downstream removal is needed. Better management practices, reduced tillage, use of cover crops, grassed waterways and CREP sites all have a role to play in improving our local water quality.
CREP sites usually consist of a permanent lake area, some shallow water wetlands, and a buffer area planted to carefully chosen native plants that help in the removal of nitrates and herbicides. The level of the water is adjusted throughout the year to manage the survival of the plants that require standing water and the dry land plants. The standing water almost immediately attracted both local and migratory waterfowl. Swans, gulls, pelicans, geese, ducks, cranes and many more species have been observed on the sites.
Agencies involved with the selection, construction, and financing of these areas include IDALS, the United States Department of Agriculture, local Soil and Water Conservation Districts, Iowa State University, and the Natural Resources Conservation Service.
Dennis Carney is a Cerro Gordo SWCD commissioner, along with Scott Kennedy, Kenneth Nelson, Lois Nieman, and William David Hansen. Assistant commissioners are Mary Everhart and Denise Nelson. The local office can be found at 1415 S. Monroe, Mason City.