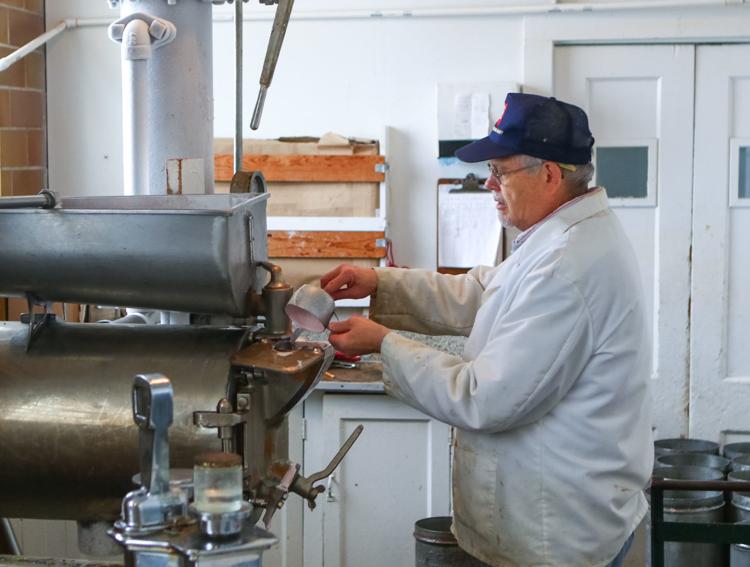 When Mark Repp started at Birdsall's Ice Cream in the summer of '69, it wasn't a job he gave a whole lot of thought to.
He was 15 at the time and his mom, in that motherly sort of way, was insistent that he pick up some work. 
So through friends of friends, he found himself in the employ of Vaughn M. Escher, who had recently purchased the creamery from the Birdsall family. 
In the earliest days, Repp pushed a mop and a broom around the red-and-white-colored rectangular building on North Federal. If he was lucky, Repp would occasionally get to check the temps on the company product to make sure that everything was in its right place. 
Fifty years of work later, plenty of his responsibilities have changed though one in particular has remained. 
"I'm still mopping the floor," Repp joked.
Hanging it up
Soon enough, Repp can put the mop down, too. 
Once December rolls in, Repp, after a half-century of scooping ice cream for eager customers, is retiring from the most meaningful job he's held. 
The responsibility to check those temps turns over to someone else. Getting up early on a Monday morning to carefully monitor vats of product in the back half of the building will steadily become a distant memory. Though he's got the recipes memorized now, he still double checks things throughout the process.
There'll also be no more weekend rushes in the wintertime or steady streams of customers in the dogs days of summer when the school kids make their presence felt. 
"I like it in the evening, I don't like it when they gang up on you," Repp said. "You've got good days and you've got bad days."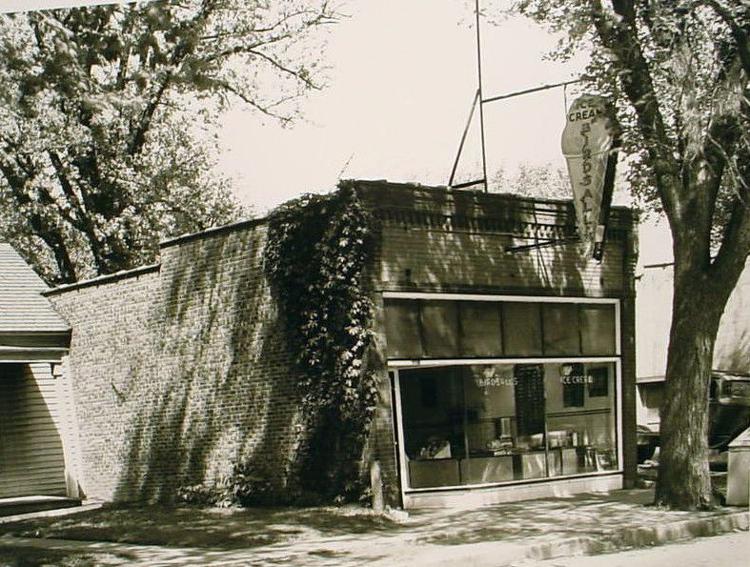 Telltale sign
According to Repp, he's finally retiring in part because 50 years is such an ideal number to stop at. But there's a more practical reason to retire, too.
"My knees are starting to tell me I'm getting older," he admitted. Where he once would walk to work, he now drives. 
While his knees have tired, some of Repp's love for the job hasn't. 
For starters, he actually still likes ice cream after being around it, almost every day, for 50 years, a ringing endorsement for the Birdsall's product if there ever was one. His favorite flavor is chocolate chip.
"I'm diabetic and I'm not supposed to, but I like ice cream," Repp confessed.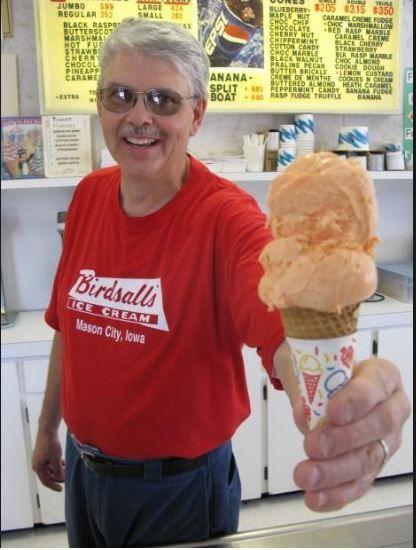 Love and ice cream
There are more substantive reasons Repp continues to have such fondness as well. 
Repp met his wife, Pat, when the two of them worked at Birdsall's. Although it wasn't smooth sailing at first. 
"We did not get along," Repp put it. As he's said before, "I was kinda the boss. She didn't appreciate that. She was kinda dating another guy that worked here. She was awfully strong-willed. So am I. I guess opposites attract."
For years, the two worked together and current owner David Escher once called them "the glue that holds this place together." Pat's been married to Mark for 44 years now and, like her husband, she hasn't lost her sweet tooth, either. 
According to Mark, she's inclined to sample chocolate almond, praline pecan and raspberry marble.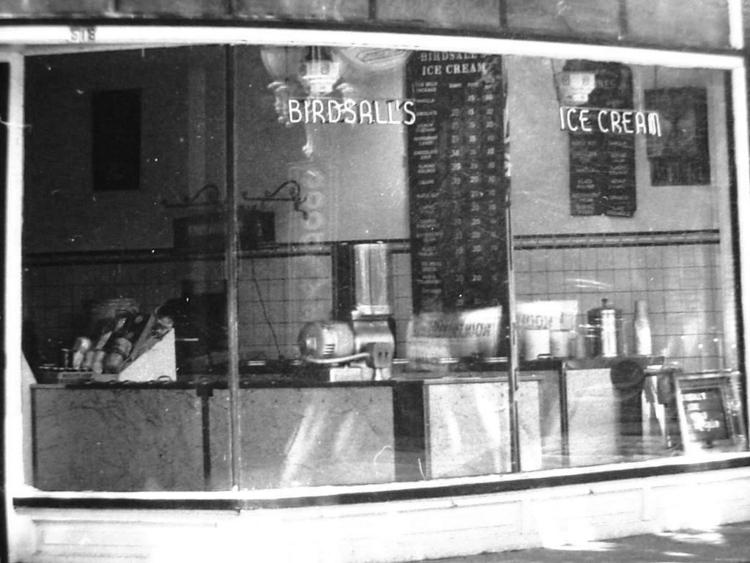 What's being missed
Repp readily bills himself as a "people person" and it comes out when he's helping customers.
He's plenty happy to chat with them for as long or as little as they'd like.
When someone like current presidential candidate Pete Buttigieg stops in, he offers up the same service he would to a junior from Mason City High School.
He'll miss that part of the job. The ready access to people and their stories. 
Because of how long Repp has been in this, he said that he's been able to watch people grow and move away and even come back. 
"They'll ask: "You're still here?" Repp joked.
He is for now. For a little while longer. 
What a Globe Gazette News+ membership can do for you:
A deeper examination of local issues than you'll find anywhere else.
Two products in one – not everything that's in the print edition of the Globe Gazette is on our website, and not everything on our website is in the print edition.
Access to newspapers.com archives dating back two years.
The ability to carry your local news with you and receive alerts instantly as news unfolds.
Advertising that frequently gets you deals you won't find anywhere else.
Reach Reporter Jared McNett at 641-421-0527. Follow him on Twitter and Instagram at @TwoHeadedBoy98. 
The business news you need
With a weekly newsletter looking back at local history.