WASHINGTON (AP) — President Joe Biden said Tuesday the U.S. expects to take delivery of enough coronavirus vaccine for all adults by the end o…
NASHVILLE, Tenn. (AP) — When frantic messages started trickling in that a tornado had hit a beloved music venue in Nashville, Mike Grimes told…
INDIANAPOLIS (AP) — A longtime heavyweight in Indiana's gambling industry is selling his stake in a Gary casino project and permanently giving…
SAN FRANCISCO (AP) — San Francisco will begin reopening more parts of its economy starting Wednesday, including indoor dining, movie theaters …
There's rising interest this week in a new ETF that is basing its strategy on following social media chatter on popular stocks.
WASHINGTON (AP) — President Joe Biden's choice to head the Securities and Exchange Commission told Congress on Tuesday that the agency should …
CARSON CITY, Nev. (AP) — The rural Nevada county where a blockchain technology firm wants to form a jurisdiction with governmental powers pass…
WASHINGTON (AP) — President Joe Biden urged Senate Democrats on Tuesday to rally behind a $1.9 trillion COVID-relief bill and stood by his pro…
CHARLOTTE, N.C. (AP) — President Joe Biden's nominee to run the federal consumer watchdog agency indicated Tuesday that if confirmed he would …
NEW YORK (AP) — The pandemic-era Golden Globes sunk to 6.9 million viewers, down a whopping 64% from 2020 and only barely beating the year whe…
WASHINGTON — President Joe Biden is directing states to prioritize vaccinating all teachers during the month of March, and announced that the …
Stocks closed broadly lower on Wall Street Tuesday, giving back some of their big gains from a day earlier.
AUSTIN, Texas (AP) — Texas is lifting its mask mandate, Gov. Greg Abbott said Tuesday, making it the largest state to end an order intended to…
Check out which musician's massive 16,989-square-foot home is available for purchase and which actor's eight-bedroom Beverly Hills home is on …
MercyOne North Iowa Foundation announced in a press release Tuesday the launch of The Dr. Steven Goetz and Barbara Scherder-Goetz Medical Scho…
LANSING, Mich. (AP) — Gov. Gretchen Whitmer on Tuesday announced the further loosening of Michigan's coronavirus restrictions, easing capacity…
ROME (AP) — The variant of the coronavirus discovered in Britain is prevalent among Italy's infected schoolchildren and is helping to fuel a "…
President Joe Biden proposed multiple "free college" measures while on the campaign trail. Do any of them have a real shot? Some experts think…
KYIV, Ukraine (AP) — A top European Union official pledged more support for Ukraine on Tuesday as he visited the area near the separatist conf…
WASHINGTON (AP) — The Senate voted overwhelmingly Tuesday to confirm Rhode Island Gov. Gina Raimondo to serve as President Joe Biden's commerc…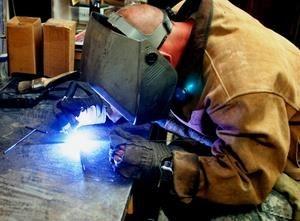 J & J Machining, Welding & Fabricating
BOSTON (AP) — Six Dr. Seuss books — including "And to Think That I Saw It on Mulberry Street" and "If I Ran the Zoo" — will stop being publish…
WASHINGTON (AP) — Senate votes to confirm Rhode Island Gov. Raimondo as President Biden's commerce secretary.
KYIV, Ukraine (AP) — Ukraine's president received a coronavirus vaccine shot Tuesday in a bid to dispel widespread public skepticism about vac…
BEIRUT (AP) — Protests broke out across the country Tuesday after the Lebanese pound hit a record low against the dollar on the black market, …
PRAGUE (AP) — Slovakia was thrown into a political crisis Tuesday over a secret deal to acquire Russia's Sputnik V coronavirus vaccine orchest…
JUNEAU, Alaska (AP) — Alaska officials and authorities in the Canadian Province of British Columbia have announced they have completed and wil…
Taking out a vacation loan, also known as a personal loan, for post-Covid travel expenses may seem enticing. However, it's not something we re…