Looking to start your own business? Heading back to school first may be your best first step.
Retirees are struggling just to make ends meet, and the situation could get even bleaker.
The conservative estimate for expenditures in the 2021 Fiscal Year was about $24.5 million and included items such as sewer work and road repair.
It's probably a larger percentage than you'd expect.
A new survey shows that filers are highly reliant on tax refunds -- but are largely planning to use that money responsibly.
Hundreds of thousands of Americans have fallen victim to this scam, and it can be costly.
It happens more often than you'd think -- and it can be an utter nightmare.
It's a blunder that is often difficult to spot, but it can cost you big time.
Find out what many think is the most regressive tax on the books.
These tips will help you make sure this doesn't happen to you -- or help you figure out what to do if you're already a struggling senior.
Are you making the same mistake so many families have fallen victim to?
Worried about your money running out in retirement? Do these five things to get your financial house in order.
The idea of a downturn may seem frightening, but you can gear up for one.
The average retired worker should bring home about $284 extra for the full year in 2020.
When is it safe to retire early and when is it a bad idea? Let's take a closer look.
Sometimes, it's best to face the things you don't like.
Smart money management doesn't have to take all day. Here are six quick tasks you can accomplish in under an hour to improve your finances.
You'll need to avoid them if you want the most money from Social Security.
Here's how to improve the way you invest in the new year.
The majority of retirees experience regrets. But with a little planning, you can enjoy a regret-free retirement.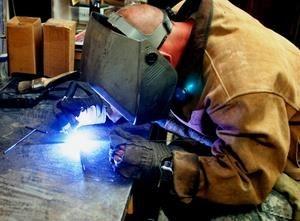 J & J Machining, Welding & Fabricating
ETFs might rule the day, but if you want some exposure to the old school mutual fund, these are some picks well-positioned for this year.
While you'd normally have to wait a full year to change your coverage, this year, you might qualify for an exception.
If you're self-employed, you can save a lot for retirement with these accounts.
Hint: It's something a large number of former students are sure to celebrate.
It's simpler than you may think.
There's one circumstance under which funding your nest egg actually doesn't make sense.
Find out more about the combination of growth and income that these funds provide.