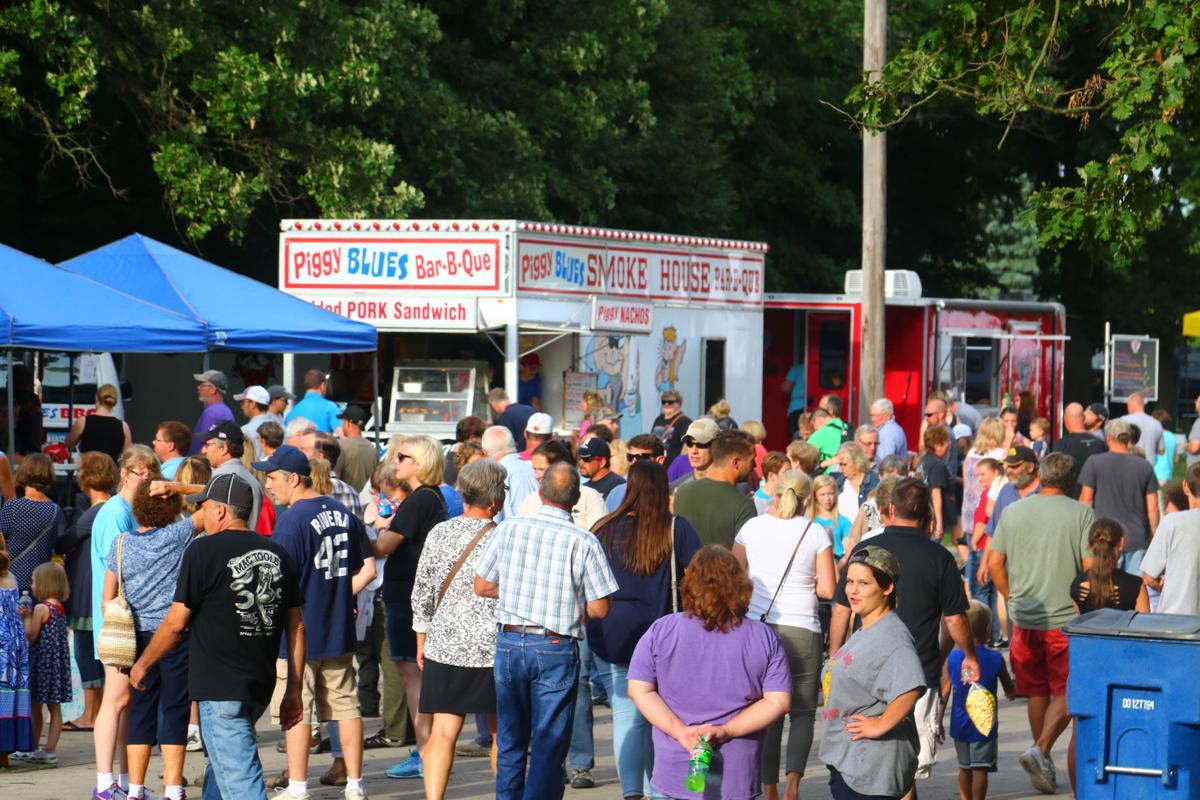 MASON CITY | The Up in Smoke BBQ Bash, one of the largest barbecue events in the Midwest, will be held Friday and Saturday at the North Iowa Events Center, 3700 Fourth St. SW, in Mason City. This is the 15th year of the event but the first year of a partnership between Globe Gazette and the North Iowa Events Center.
Since 2004, the bash, which was the brainchild of the late Globe Gazette Publisher Howard Query, has drawn thousands of people for two days of food, fun, fellowship and, of course, barbecue, made by chefs, cooks and novices who come from as far as California to compete against one another in East Park.
This year's entry list includes a team from Florida.
"Our board, partners, volunteers, sponsors and staff are all thrilled about the new opportunities this championship represents and looking forward to fifteen more years already," said Jason Baumann, general manager of the North Iowa Events Center. "Admission is free thanks to our incredible sponsors, and those in attendance can eat, walk around, visit with experienced cooks, enjoy live entertainment and the bags tournament, socialize, simply relax and more."
The complex will offer established facilities and buildings that weren't available in East Park, something organizers see as an improvement for the event's visitors.
"Competitors and patrons will still enjoy a park-like atmosphere but with improved amenities and priorities that include added focus on guest service," Baumann said. "Competitors will be welcomed to pull-in campsites with water hookups, and there will be plenty of shade for everyone. Ideally, the new time of year for this event offers more comfortable temperatures and minimizes any concerns over humidity and thunderstorms."
The bash features a barbecue competition, which is sanctioned by the Kansas City Barbeque Society, where teams prepare pork shoulder, ribs, brisket and chicken for certified judges. The judges select the overall grand and reserve champions along with divisional winners. The cooks can also earn points toward the national title.
Weather permitting, the event will also coincide with Mason City Motor Speedway's 5 Star Classic USRA Northern Nationals.
"September is such a natural fit for barbecue here in North Iowa, we are all excited to see this event's first autumn at NIEC through and remain confident the date change will ultimately be a positive one," Baumann said.
Be the first to know
Get local news delivered to your inbox!