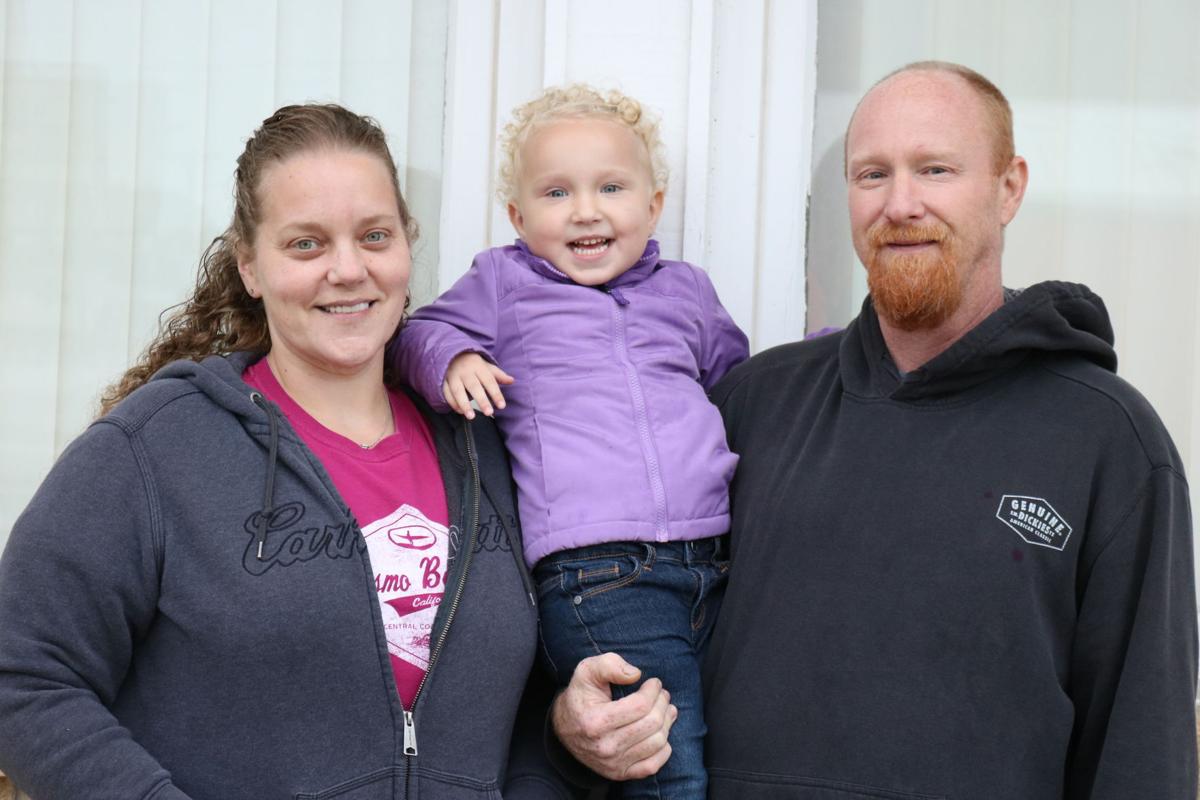 The Heartland Diner has sat empty for several months, but now it can look forward to some remodeling and re-branding as a new barbecue restaurant will soon move in.
Chris and Amanda Wilson are in the process of buying the Heartland Diner and will be transforming it into Wilson's, a Santa Maria-style barbecue restaurant, with an expected grand opening of Nov. 21.
Since he moved to Britt in 2008, Chris said he's been wanting to buy the restaurant but it was bought twice before he could get it, and now that it's available again, "third time's the charm."
Chris does Santa Maria-style barbecue, which uses no barbecue sauce and all seasoning, and makes his own barbecue sauce for the side for people who like their sauce.
"We make everything scratch," he said. "They say homemade cooking, but we don't take our mashed potatoes out of a box. We make our own mashed potatoes and gravy, and we make our own sausage, our own brats – we make everything, so everything really is homemade. Scary, but we're going to do it."
The current plan for when they open is to serve breakfast on the weekends and lunch all week.
Their menu contains foods like sweet breads, mashed potatoes, fries, tri-tip and linguica.
"With all the different stuff that we're going to cook is what we're hoping is going to bring everybody in from all the surrounding communities," Amanda said.
Some of the meats, like tri-tip and linguica, have to be brought in from Des Moines and California.
Chris will be in the back making all the barbecue, and Amanda will be doing more of the clerical duties while still working for Winnebago Industries, so Amanda said they plan on hiring about 9 people to help and are currently looking for applicants.
Though the transaction is not complete yet, they have been approved for all their loans and are just waiting for the final paperwork to be completed, which will be Oct. 5 at the latest, according to Amanda.
Once everything is complete, the Wilsons will spend six weeks remodeling the place, taking out the condiments area, putting up a new bar where customers can sit,, creating a new menu and setting up a new smokehouse in the back.
Amanda said they want to make it feel more like California and the West Coast to go with the theme of Santa Maria barbecue.
Chris said a family feel is more important, though, since that is what barbecue is all about.
"When they come in, I want it to be like a family," he said. "Just relax, and we will take care of you, like a normal restaurant."
Though they want families to come in and bring their kids with them, Amanda said they're still going to sell beer and wine, but no hard liquor.
"Every now and then we like to have a drink with our barbecue," she said.
Amanda said they started working on acquiring the restaurant before the pandemic hit, and once COVID-19 came through, no one could get a loan to start a restaurant, which put everything on hold, so instead she and Chris took online classes for starting a restaurant.
Now that they have their loans and the ball is in motion, they're making plans for how to open amid the pandemic climate, and a drive-thru window from the Heartland Diner days is just the answer they were looking for.
The intercom for the drive-thru doesn't work, though, so customers will have to order in advance, either by phone or possibly online if Amanda and Chris get an order form on their website that is currently in the works, and then drive to the window to pay and pick up their food.
Before their grand opening, Amanda said they're going to do a benefit for the firefighters and law enforcement for Britt on Nov. 17 and a thank-you supper for everyone who helped them acquire, remodel and open the restaurant on Nov. 20.