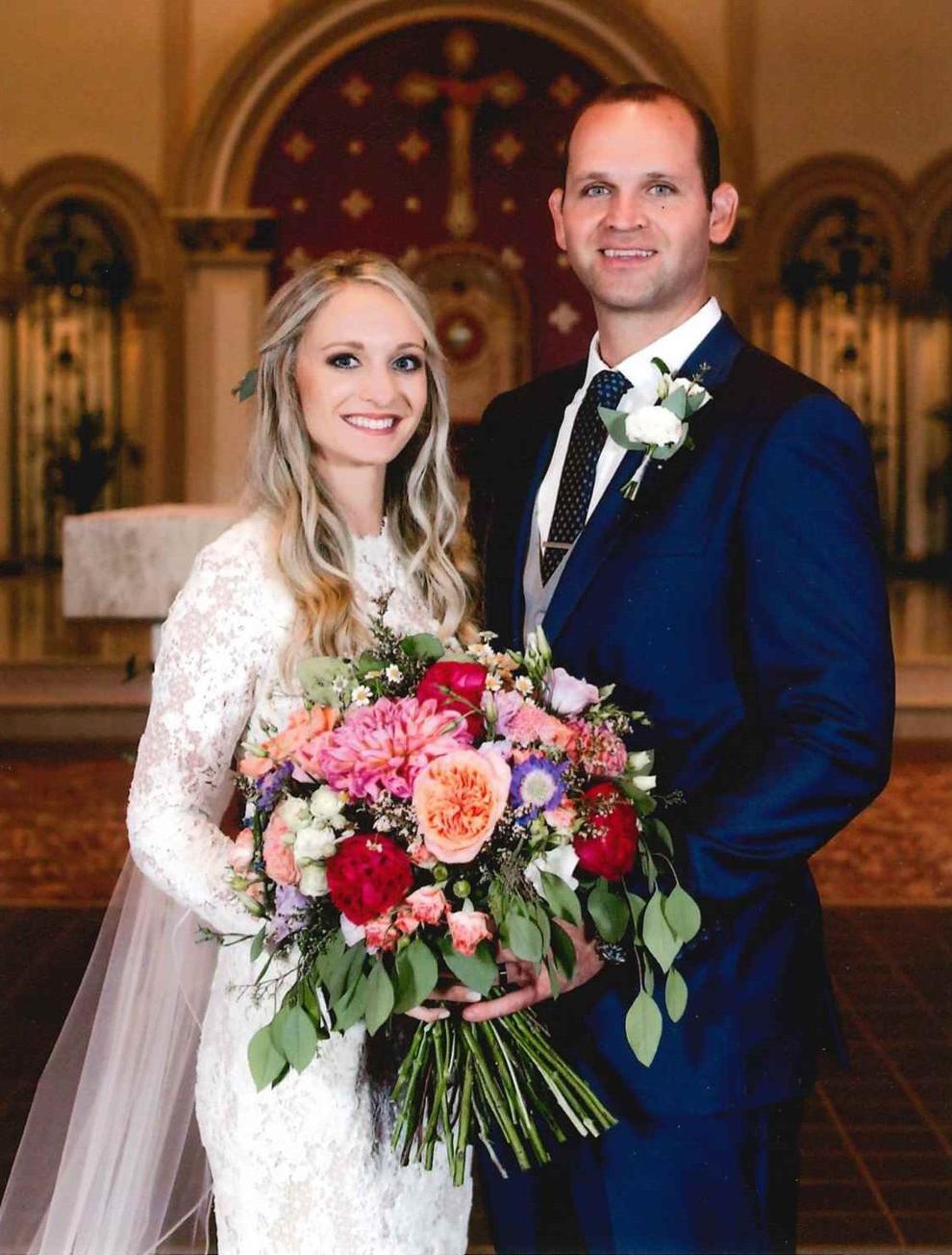 Jacklyn LeAnn McCullough and Kyle Matthew Faaborg were married July 14, 2018, at St. Ambrose Cathedral in Des Moines, Iowa. The couple was fortunate to have all four grandmothers in attendance. The reception took place at River Center – Des Moines and they honeymooned in the Dominican Republic.
Parents of the couple are Mark and Mary McCullough, of Deep River, Iowa, and Andy and Connie Faaborg, of Meservey, Iowa.
The bride is employed as an occupational therapist in the Des Moines area, and the groom is employed at Qualified Plan Consultants, of Des Moines.
The couple celebrated their one year anniversary July 14, 2019, and make their home outside of Dallas Center, Iowa.