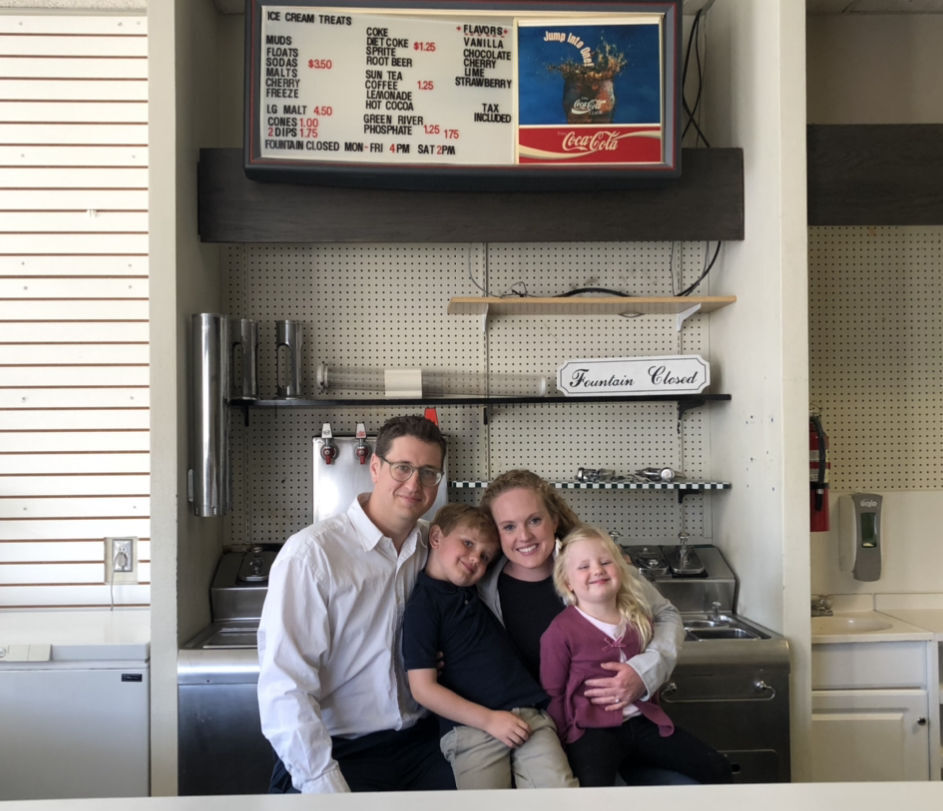 An old favorite of Clear Lake is about to make a return to the downtown area.
The building on the corner of 4th St. and Main Avenue was purchased by property owners and married couple Jessica and Austin Wood on Saturday, May 1. The Wood family is planning on turning the property into a soda fountain, which is what many locals remember the building being used as for much of its history.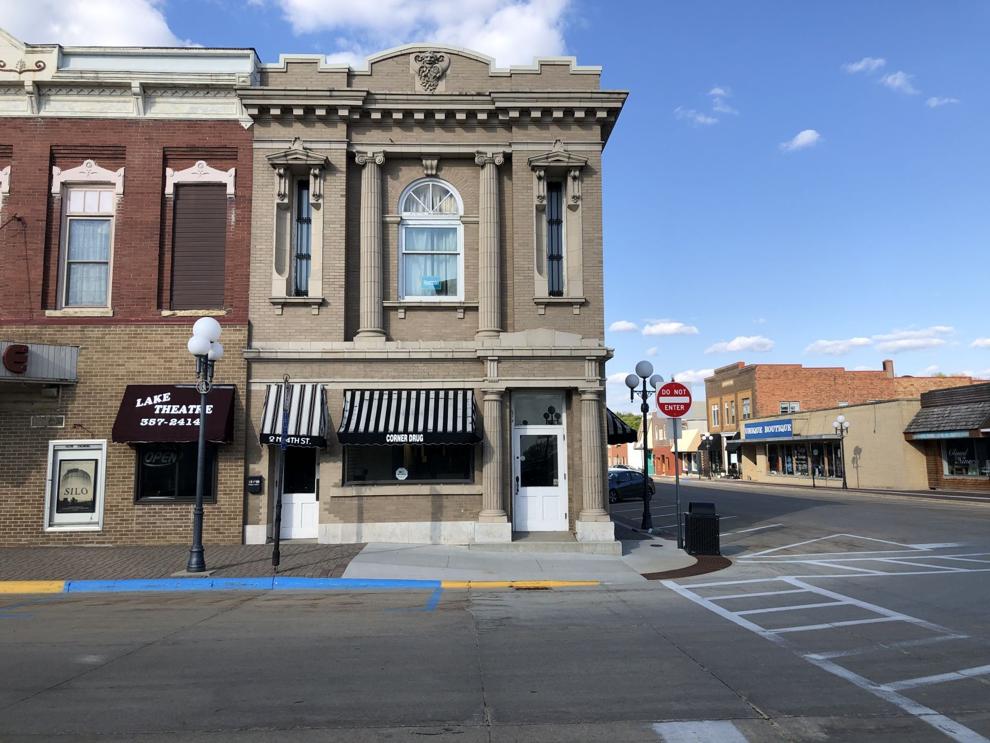 "The history is important to us," Austin said. "We'd like to harken back to those days and bring back all those memories people had experiencing this place."
"It's nostalgic for a lot of people here," Jessica added. "We want to bring back that feel where this is a place you want to bike to and get a treat."  
Austin and Jessica will be naming their new business Charlie's Soda Fountain, named after their three-year-old daughter, Charlie.
Many in Clear Lake may remember when the property on 2 N. 4th St. was a social hub of the community, operating as Corner Drug up until 2004. Corner Drug was a soda fountain that was a staple of Clear Lake, dating as far back as the 1950s before it was sold to Thrifty White in 2004.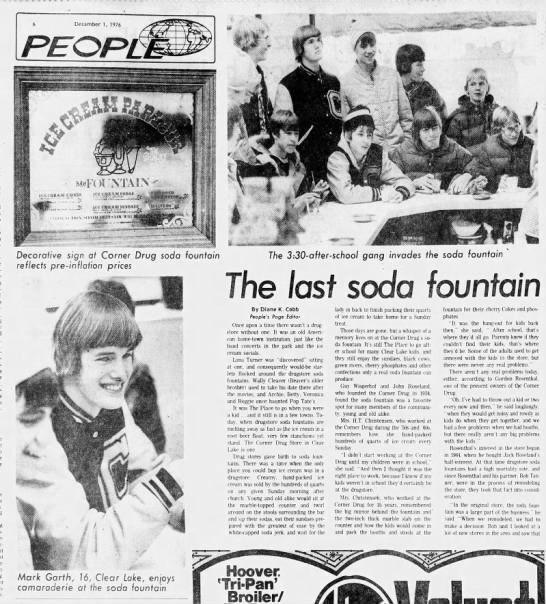 The property operated as Thrifty White until 2016, when a couple not from the Clear Lake area purchased the building. Whatever the new owners had in mind for the main street building fell through, leaving what used to be a thriving hub of Clear Lake vacant for the next five years.
According to the Wood family, a major reason they decided to invest in the property was to bring life to the vacant spot.
"It was sitting vacant, and there was a lot of potential that was being missed out on," Austin said. "We wanted to get it going and offer something to the town."
While the soda fountain will occupy part of the main floor, Austin and Jessica are currently looking to rent out the remaining space on the main floor to commercial tenants. The upper level of the building they hope to turn into residential properties eventually, but for now, they plan to lease it out as business spaces.
Austin and Jessica hope to have Charlie's Soda Fountain up and running sometime this June or July, with plans on reintroducing some classic offerings such as gourmet sodas, muds, phosphates and bulk candy.