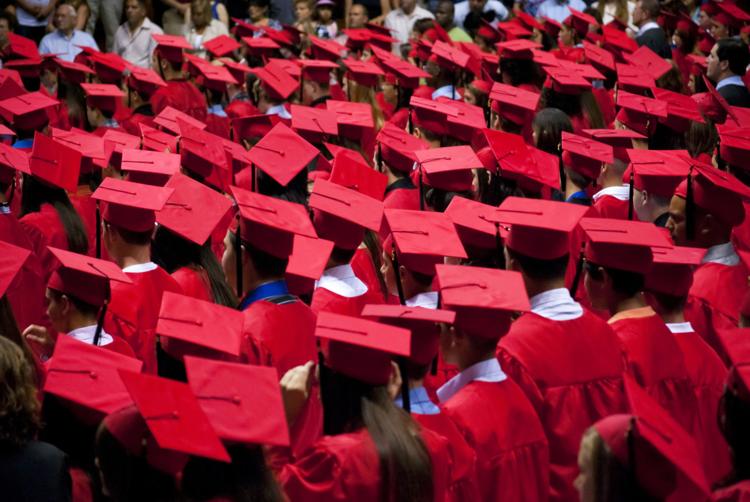 IOWA CITY | North Iowa students named to the University of Iowa fall 2018 dean's list (3.5 GPA or better):
Mason City: Kaitlyn Baskerville, Danielle Beavers, Khalil Daoud, Randall Davenport, Sawyer Goetz, Camre Harrer, Nicole Hehr, Waroon Jalukar, Ashley Lapointe, Ellie Lehmann, Elizabeth Ouverson, Spencer Pham, Miguel Recinos, Jacqueline Rier, Natalie Scholl, Madeline Shaffer.
Clear Lake: Molly Anderson, Leah Becker, Taylor Bell, Tanner Berger, Madelyn Hartnett, Emilie Jandebeur, Tashmit Khan, Michael Leaman, Cody Matz, Jonah Pedelty, Anthony Piscopo, Austin Rurup, Thomas Schick, Dylan Schuchard, Sophia Schultz.
Algona: Hannah Sadler, Cassidy Vitzthum, Noelle Vitzthum, Megan Wadle, Xue Wang. Aplington: Christopher Self. Bancroft: Anna Bauer, Thomas Kollasch. Belmond: Jacob Schroeder. Britt: Samuel Smith, Adam Weiland, Nathan Weiland. Burt: Sarah Skilling. Charles City: Christopher Arp, Joshua Doucette, Anne Field, Madisen Huffmann, Jacob Nixt, Austin Turpen, Ellen Wandro. Clarion: Caleb Ginn, Jordan Hennigar, Maya Jackson. 
Clarksville: Bethany Negen, Bridget Ross. Dougherty: Celeste Staudt. Dumont: Shawn Franken. Estherville: Emily Anderson. Eagle Grove: Kaitlyn Blasi. Floyd: Tristan Schmidt. Forest City: Halle Hickman, Jake Parks, Madeline Slater, Luke Tweeten, Amanda Wilson, Jacob Wilson. Garner: Danielle Aastrup, Rachel Enright, Emily Howke, Katherine Rasmuson. Hampton: Cassie Ho. Hanlontown: Scott Magnuson. Joice: Stephanie Nettleton. Kensett: Katie Garnas. 
Lake Mills: Rori Bowman, Dominique Budach, Laura Knudtson. Ledyard: Emma Engelby. Leland: Jane Walrod. Livermore: Logan Capesius. Lu Verne: Carson Simpson. New Hartford: Madeline Demro. Nora Springs: Jacob Palmer. Northwood: Mackenzi Duvall. Osage: Ben Grimm, Lucas Maakestad. Parkersburg: Cassidy Choate, Kelsie Tingle, Kiersten Truax. Rockford: William Portis, Lexus Tynan. Scarville: Zoe Heimendinger. 
Sheffield: Rukshad Daver. Shell Rock: Autumn Diesburg. Thompson: Austin Paden. Ventura: Lauren Hewitt, Derek Tate. West Bend: Derek Metzger. Whittemore: Hailey Schmidt, Michael Van Oosbree.