MASON CITY | North Iowa Area Community College recently announced students named to its dean's list (3.25-3.49 GPA) for the fall 2018 semester.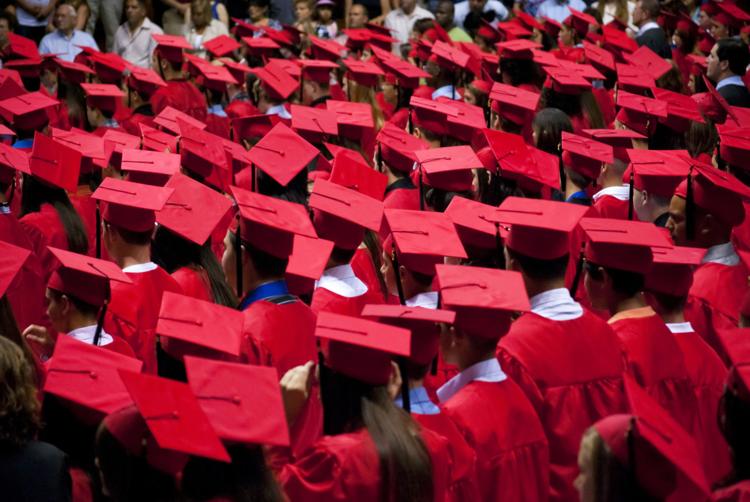 MASON CITY: Chelcie Bryant, Clarissa Chase, Kaylee Ciavarelli, Hunter Cother, Evan Dahlin, Katelyn Dettman, Damien Diaz, Hunter Dingman, Sarah Dodd, Seth Drumheller, Mikayla Ferch, Cody Follmuth, Mallory Hakes, Cade Hansen, LaMont Hoy, Zachary Jimenez, Kyle Lang, Stephanie Lau, Andrea Lawson, Grant Lewerke, Senai Lewerke, Morgan Luecht, Moses Noni, Courtney Peck, Sarah Penn, Jason Pham, Gabriel Rodriguez, Mary Rohne, Grace Sanchez-Gannett, Deborah Shannon, Olivia Sorenson, Sierra Stauter, Alexander Theilen, Zoe Thornblade, FaLicia Tucker, Alana Wickering, Jacob Worman. 
CLEAR LAKE: Skylar Andrea, Landon Blackburn, Amanda Dineen, Braydon Emerson, Autumn Enabnit, Emily Endelman, Aaron Hickman, Robert Johnson, Bailey Maulsby, Shadrach Ogboji, Brandi Pals, Jacob Pingel, Greg Southgate, Alex Stadtlander, Alexander Starbeck. 
ALLISON: Charles McManemy, Shelby Reeser. BELMOND: Blaine Hanson, Jayden Lane, Morgan Schlichting, Tatin Sorensen. BRITT: Peyton Luse, Connor Redenius. BUFFALO CENTER: Peter Baker, Jessa Wirth. CARPENTER: Jayme Van Sabben. CHAPIN: Trista Haller. CHARLES CITY: Anastasia Baldus, Shelby-Lyn Crane, Allyson Effle, Kelby Katcher, Whitney Martin, Mariah McKenzie, Ashley Pahnisch, Wyatt Stevenson, Kennedi Stewart. CLARION: Dakota Smith. CORWITH: Nicole Genrich. COULTER: Caralyn Schulz. CRESCO: Kayla Lentz. DOUGHERTY: Christina Antal. 
You have free articles remaining.
DUMONT: Katie Peterson. ELMA: Haley Gossman. FOREST CITY: Seth Brock, Sadie Callow, Hanna Coppes. GARNER: Matthew Barickman, Erik Gollm, Michelle Graff, Ryley Kozisek, Megan Oetken, Sadie Oulman, Jack Powers, Grady Umbarger. GILBERT: Tate Powers. GRAFTON: Derek Jorgensen, Sarika Rademacher. GREENE: Gage Johnson, Alexandra Mathers, Clay Shultz. HAMPTON: Alexis Bolerjack, Pedro Castillo Calles, Meg Christiansen, Cesar Damas Hernandez, Judah Dean, Walker Dean, Ciara Hansen, Zarek Mahler, Rachel Soderberg, Blayne Woltjer. 
HANLONTOWN: Cody Bruns. JOICE: Megan Swope. KANAWHA: Ashley Brooks, Peyton Cook, Kristian Hammack. KLEMME: Katie Woiwood. LAKE MILLS: Adam Bergo, Charles Dugger, Jozi Flynn, Ashley Groe, Drae Love, Shianne Poulson, Dylan Renneker, Jacob Tenold, Madison Westcott. LAKOTA: Teresa Price. LATIMER: Tania Sosa. MANLY: Angela Hett, Aizik Hodak, Garrett Wieland. MARBLE ROCK: Ryan Kadera, Riley Wells. McINTIRE: Katelyn Merten. MESERVEY: Ty Abele. NASHUA: Zachary Ruckdashel. NEW HAMPTON: Kristina Keigley. 
NORA SPRINGS: Jared Berge, Colton Fink, Amy Fullerton, McKanzi McKibben, Shane Myers. NORTHWOOD: Marcus Brandt, Madison Hanson, Brianna Hepperly, Hailey Hepperly, Laura Hopperstad, Cassandra Nolte, Julia Quisley, Laney Ryks, Skyler Seger, Garrett Thompson. ORCHARD: Lucas Weigle. OSAGE: Matthew Freiberg, Joseph Frein, Gracie Halbach, Kaylee Klaes, Kelsi Scribner, Amber Snyder. PARKERSBURG: Nicole McNeil. RICEVILLE: Boe Adams, Kaleb Tweite. ROCKFORD: Elizabeth Fullerton, Cody Weiner. ROCKWELL: Rachael Jones, Zachary Martinek, Spencer Nash, Tyler Nuehring, Reba Struchen. 
ROWAN: William Miller. RUDD: Marissa Norby. SHEFFIELD: Alyssa Barkema, Abigail Harper, Lindsay Jones. SHEFFIELD: Alexis Kuhns, Grace Shreckengost. ST. ANSGAR: Grace Heimer, Addy Carlson, Jacob Hemann, Kaitlyn Hemann, Mackenna Pannhoff, Alyssa Powers, Domonic Steele. STACYVILLE: Kraig Hemann, Samantha Hemann, Sophia Merten. SWALEDALE: Spencer Proctor, Keegan Warner. THORNTON: Garret Andersen, Lauren Moore. TOETERVILLE: Rylie Hansen.VENTURA: Kalen Ayers, Dakota Markla, Tyler Nielsen. WODEN: Diana Schinzel. 
QUEEN CREEK, AZ: Kristen Kasel. LAKE IN THE HILLS, IL: Kaitlyn Carlson. NORTHBROOK, IL: Michael Oh. ROCKTON, IL: Tyler DeMoss. ALBERT LEA, MN: Trent Johnston. EDEN PRAIRIE, MN: Michael Sturek, William Sturek. GENEVA, MN: Kylie Lembke. JANESVILLE, MN: David Loeffler. KIESTER, MN: Zachary Knudtson. LAKEVILLE, MN: Austin VanDeWiele. ST. MICHAEL, MN: Braeden Levandowski. ZUMBROTA, MN: Kevin Nordquist. FORT WORTH, TX: Harrison Beethe. SYDNEY, AUSTRALIA: Shane Kelleher. MOMBASA, KENYA: Stacey Sewe. BIRMINGHAM, UNITED KINGDOM: Awais Abed.