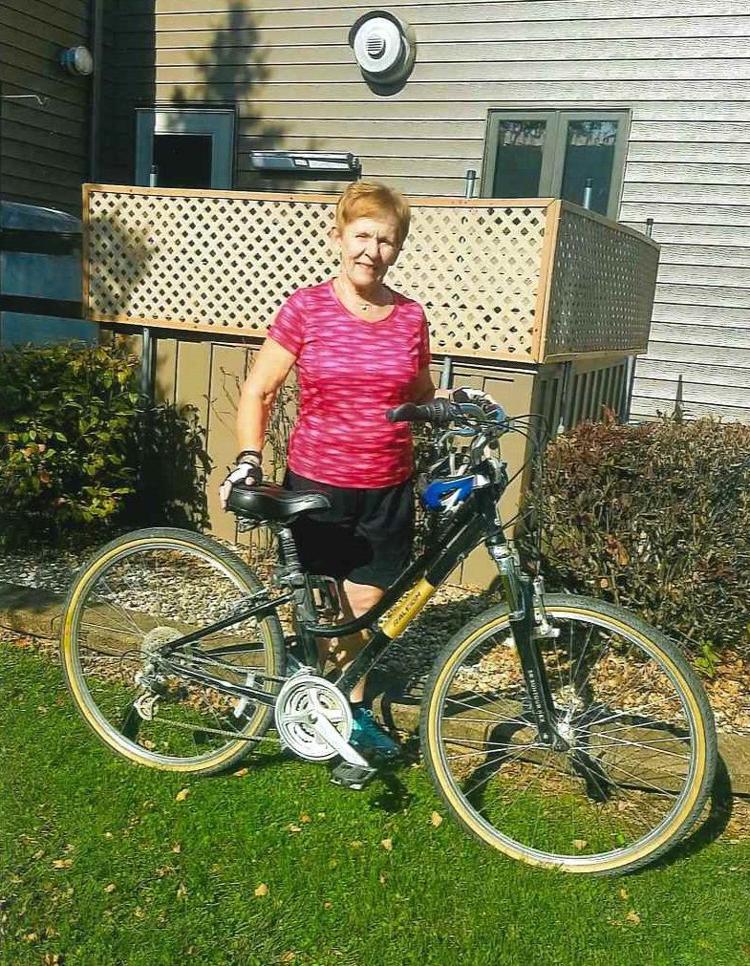 Last month Marlene Peterson of Mason City completed 1000 miles on her bike. Her motto has always been to "stay active." She believes staying active mentally, physically and spiritually has served her well for over 80 years.
You have free articles remaining.
She rides in Arizona in the winter. She appreciates the bike trail from Mason City to Clear Lake and also uses the Lanesboro, Minnesota, trail. Her friend Carol has helped to log some of the miles with her. Her husband Duane Graversen used to ride with her but now enjoys walking. She encourages everyone to stay active.