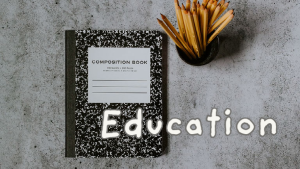 CORRECTION: This list has been changed to add in several communities that were not part of the initial press release.
Iowa State University recently released its spring semester dean's list.
Students named to the Dean's List must have earned a grade point average of at least 3.50 on a 4.00 scale while carrying a minimum of 12 credit hours of graded coursework.
The following North Iowa students were honored:
BELMOND: Alexander Michael Buseman, Stefany Ann Naranjo, Kobe Joseph Negrete, Colby Owen Schumann, Isaac Zane Sorenson, and Allison Mae Wessels.
BRITT: Keifer James Carlson, Anna Kay Chizek, Marissa Kate Eekhoff, Riley Rachael Hiscocks, Ryleigh Breanne Hudspeth, and Sydney Lynn Hudspeth.
CHARLES CITY: Michael Anthony Andrews, Emilee J. Bilharz, Jennifer Abigail Buehler, Alec Daniel Elsbernd, Cassandra Alexis Foxen, Jackson Robert Friedrich, Joseph Andrew Hansen, Cade Hemesath, Dylan Troy Koresh, Leis Lauterbach, Jenna R. Page, Isaiah Jay Tilton, Carter James West and Isabelle Jane Worrall. 
CLEAR LAKE: Jacob Alan Baalson, Josiah Robert Bartlett, Lewis J. Callaway, Luke R. Eggers, Nicholas Michael Eggers, Madison Taylor Finstad, Carter Bradley Garrington, Aaron Andrew Hickman, Ryan Thomas Leisure, Zachary Layne Lester, Nathan William Matthews, Carson Dean Meyer, Chloe Michelle Mueller, Jenna Esther Nelson, Corrigan Michael Ouverson, Parker John Pitzen, Kaila Sheree Savage, Benjamin David Stroup and Chloe Sky Toyne.
FOREST CITY: Jaden Juda Alamsya, Jericho Jacob Baker, Hannah Rae Buffington, Christopher W. Jermeland, Dominic Ray Keeper, Kalin Corella Knudtson, Benjamin Arthur Marmaras, James Scott Riggen, Jordan David Spooner, Cody James Stricker, Paige Ruthann Swearingen, Shaden John Tweeten and Jonathan D. Warren.
GARNER: Mara Renae Anderson, Katelyn Elaine Bierle, Andrew James Dornbier, Taylor Dawn Gerdes, Droste Hennings, Adyson N. Hook, Hannah Claire Lau, Jacob Michael Leerar, Micah John Wacker and Jordan Charles Wright.
HAMPTON: Isabella Foster, Jacob Dean Foster, Joshua Lee Knipfel, Patricia I. Koch, James Matthew Minardi, Erin Elizabeth Plagge, Abe Bradley Scheideman, Trinity Pearl Shirk, Rachel Soderberg, Kylie Kay Voy, and Samuel Todd Wragge.
MANLY: Brooke Marie Mueller, Mya Nicole O'Connell, 
MASON CITY: Emmit Tyler Benitez, Mason William Berg, Carolyn Faye Bernemann, Malik Ronald Loder Brown, Jared Scott Bunn, Lillian Mae Castle Business, Yahan Chang, Alexia Mae Davis, Beth Christine Degraw, Maria Grace Determan, Mackenzie Jeane Dettman, Julia A. Dunlavey, Jillian Alice Dunn, Alec Michael Frey, Jacob Charles Frieden, Riley Ginapp, Bailey Marie Gunderson, Cade C. Hansen, Tiffany Leanne Hanson, Alexander Jeffrey Harm, Zachery John Hendrickson, Ian Dave Holmgaard, Henry Jerald Klatt, Jack Douglas Lander, Nathan O'Rourke Lassise, Skyler Garet Lee, Jace Adam Leininger, Blake Joseph Martinez, Braden Michael Petree, Melanie Reichter General Preveterinary, Lucas Derek Reidel, Jacob Maxwell Riesen, Joseph John Scholl, Carly J. Seeck, Emily Lavonne Shatek, Steven Kevin Streets, Benjamin Robert Swegle, Joshua Thomas Thilges, Hannah Jane Thomas, Lucas John Udelhofen, Emma Marie Verstegen, Gabe Gene Wetter, Trey L. Wiegmann, Derek R. Wurth.
NORTHWOOD: Brooke Marie Hoeppner, Molly Grace Hunchis, Julia Lynn Quisley.
OSAGE: Breana J. Barker, Sidney Jean Brandau, Klaire Chisholm, Ty Jeffrey Creger, Zachary John Duren, Kaylee Jo Klaes, Emma Carney Klapperich, Nicolas Dean Klein, Adam Joseph Koch, Chloe Madison, Garrett Maakestad, Katelyn Rose Maliszewski, Anna Elaine Miller, Tyler Keith Mork, Jenna Rae-Popp Plotzke, Joseph James Popp, Noah D. Sletten, Joseph Timothy Sullivan, Alex James Swenson, Joshua E. Woolfolk.
RICEVILLE: Matthew Michael Green, Cole Steven Hale, Sarah Elizabeth Klaes, John Joseph Miller.
ROCKFORD: Max Thomas Rooney, Shana Joycelynn Wood.
SAINT ANSGAR: Gabrielle Marie Finberg, Abby L. Hansen, Avery Rose Hendrickson, Lauren Frances Kisley, Noah James Kisley, Sarah Linda Phelps and Sophia Daria Wold.
SHEFFIELD: Ian Latham, Samantha Kay McGuire, Collin Joseph Meints, Kyle James Rooney, Keturah Marie Sauke, Conner Matthew Schulz, Grace E. Shreckengost, Jonah Brenton Van Horn and Erika D. Wogen.
SHELL ROCK: Macy Anne Janssen, Jon T. Taylor, and Brooke Ann Willson.
STACYVILLE: Sophia Florence Merten