MercyOne North Iowa Hospice will hold its annual Tree of Life programs in nine communities throughout the North Iowa area.
Tree of Life programs provide the opportunity to remember loved ones or honor those living. With a donation of any amount, lights are placed on a Tree of Life and "brought to light" symbolizing the presence of loved ones. Names are listed at the tree lighting program specified by the donor. A holiday ornament is also provided to each donor who attends a Tree of Life program.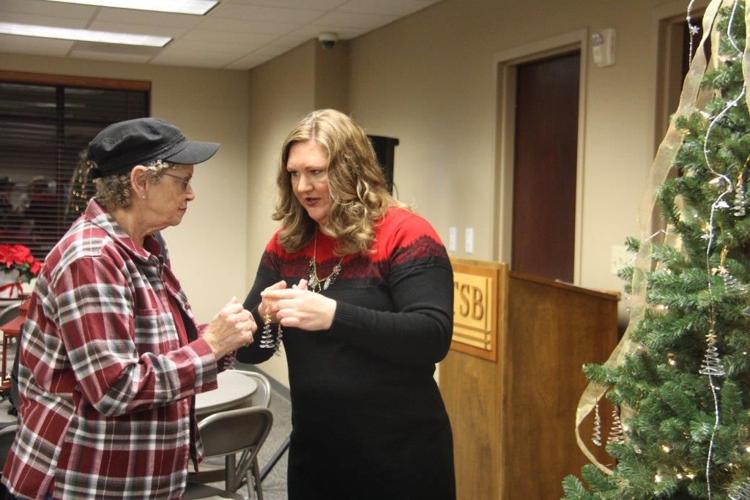 Publication of a loved one's name must be requested; names are not continued from year to year.
You have free articles remaining.
Tree of Life programs during 2019 will be held as follows:
Lake Mills – Dec. 2, 6 p.m., Salem Lutheran Church, 401 S. Lake St.
Osage – Dec. 2, 6 p.m., Alliance Church, 726 State St.
Garner – Dec. 4, 6 p.m., Concord Care Center, 490 Lyon St.
Hampton – Dec. 5, 6 p.m., St. Paul Evangelical Church, 17 Second St. NE
Clear Lake – Dec. 9, 6 p.m., The Dock, 500 Main Ave.
Forest City – Dec. 10, 6 p.m., TSB Bank Community Room, 101 Highway 69 N.
Mason City – Dec. 12, 6 p.m., Music Man Square, 308 S. Pennsylvania Ave.
Charles City – Dec. 16, 6 p.m., St. John's Lutheran Church, 200 S. Main St.
Contributions can be sent to MercyOne North Iowa Hospice at 232 Second St. SE, Mason City, IA, 50401 or paid online at MercyOne.org/northiowa/tree-of-life. With your contribution, please specify the name of the loved one(s) you wish to remember or honor and the location of the program you plan to attend. We ask that names be received two days prior to your selected program in order to ensure their inclusion in the program.