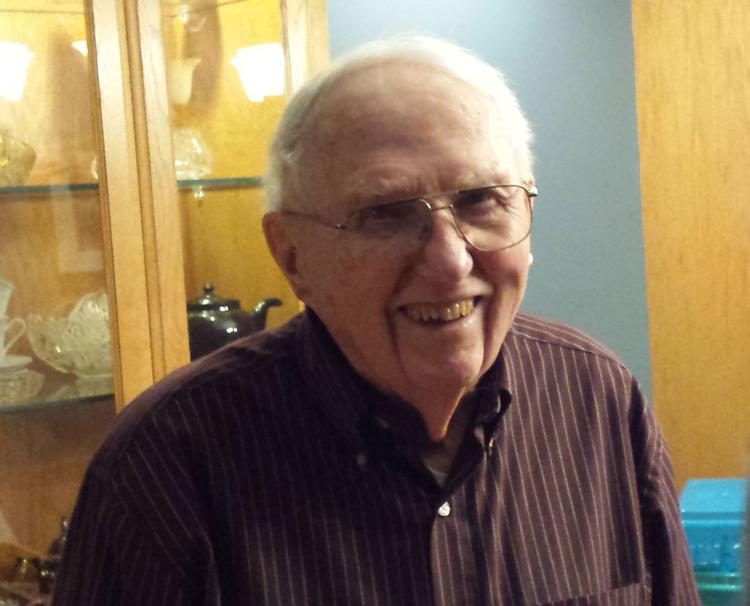 Long-time Mason City resident Wayne Opheim will celebrate his 90th birthday on March 9th.
Wayne – the ninth of 10 children – grew up surrounded by fellow Norwegian-Americans in Bode, Iowa. He and brother Earl, of Mason City, are the last surviving offspring of Carl and Selma Opheim.
Wayne graduated from Bode High School in 1947, where he played football, basketball and baseball. He then served two years in the U.S. Air Force Honor Guard and two years in the Air Force stationed in Germany. He has B.A. and M.A. degrees from the University of Northern Iowa.
You have free articles remaining.
He taught and coached at Thornton Public Schools and then taught at Mankato State University before he and his family settled in Mason City in 1966. He was an accounting instructor at NIACC for 22 years before retiring to spend time helping with grandchildren, traveling, golfing, volunteering – and attending NIACC and MCHS sports events and then discussing the results with his friends at coffee.
A long-time member of First Presbyterian Church, Wayne has been married to Barb Opheim, former media specialist at Mason City High School, for 63 years. They have four children: Gena of Kenosha, WI; Doug of Lakeville, MN; Teresa of Minneapolis, MN and Joan of Rochester, MN. They also have 11 grandchildren and 5 (soon to be six) great-grandchildren.
Wayne and Barb moved mid-February to an assisted living facility near their children. They are so grateful for their long lives in Mason City, which was a wonderful place to raise their children, have their careers and spend their retirement. He will miss coffee and meals with his brother and friends and attending ball games.
Please help Wayne celebrate his 90th by sending him a birthday card: Wayne Opheim, Stonehaven Senior Living, 1000 Station Trail, Unit 203, Eagen, MN 55123.