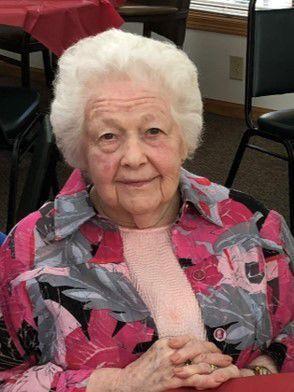 Genevieve (Genny) Fox Boyd, of Charles City, Iowa, will celebrate her 95th birthday with a card shower and a month of scattered visits from family and friends. She was born February 21, 1924, to Harry and Nellie Fox. Her children are Karen & Steve Rankin of Sheboygan, WI, and Leland & Kris Boyd of Charles City. She has 5 grandchildren and 11 great grandchildren.
You have free articles remaining.
Cards may be sent to her at Riverside Senior Living #10, 209 Park Dr., Charles City, IA 50616.