Mason City First United Methodist Church
119 S Georgia Ave
Mason City
,
IA
50401
Last Updated: August 31, 2017
About Mason City First United Methodist Church
Welcome to Mason City First United Methodist Church!
---
We are a United Methodist Community building character through discipleship, relationships through shared struggles, and connections through service beyond our walls.
Worship Services:
Saturday in the WAYside Chapel @ 5:00 PM
Sunday in the Sanctuary @10:00 AM
Sunday School for Children and Adults :8:45 AM
Worship is also broadcast on Sunday mornings on 97.9 FM KCMR @ 11:30 AM
Dress is "Come As You Are". Worship style is casual traditional. There is a weekly children's message. Communion is open to everyone and is shared on the 1st Sunday of the month.
We strive to fulfill the spiritual needs of individuals and families, build relationships, and provide Christian support to others.
Mason City First United Methodist Church
119 S. Georgia Ave.
Mason City, IA 50401
641-423-4905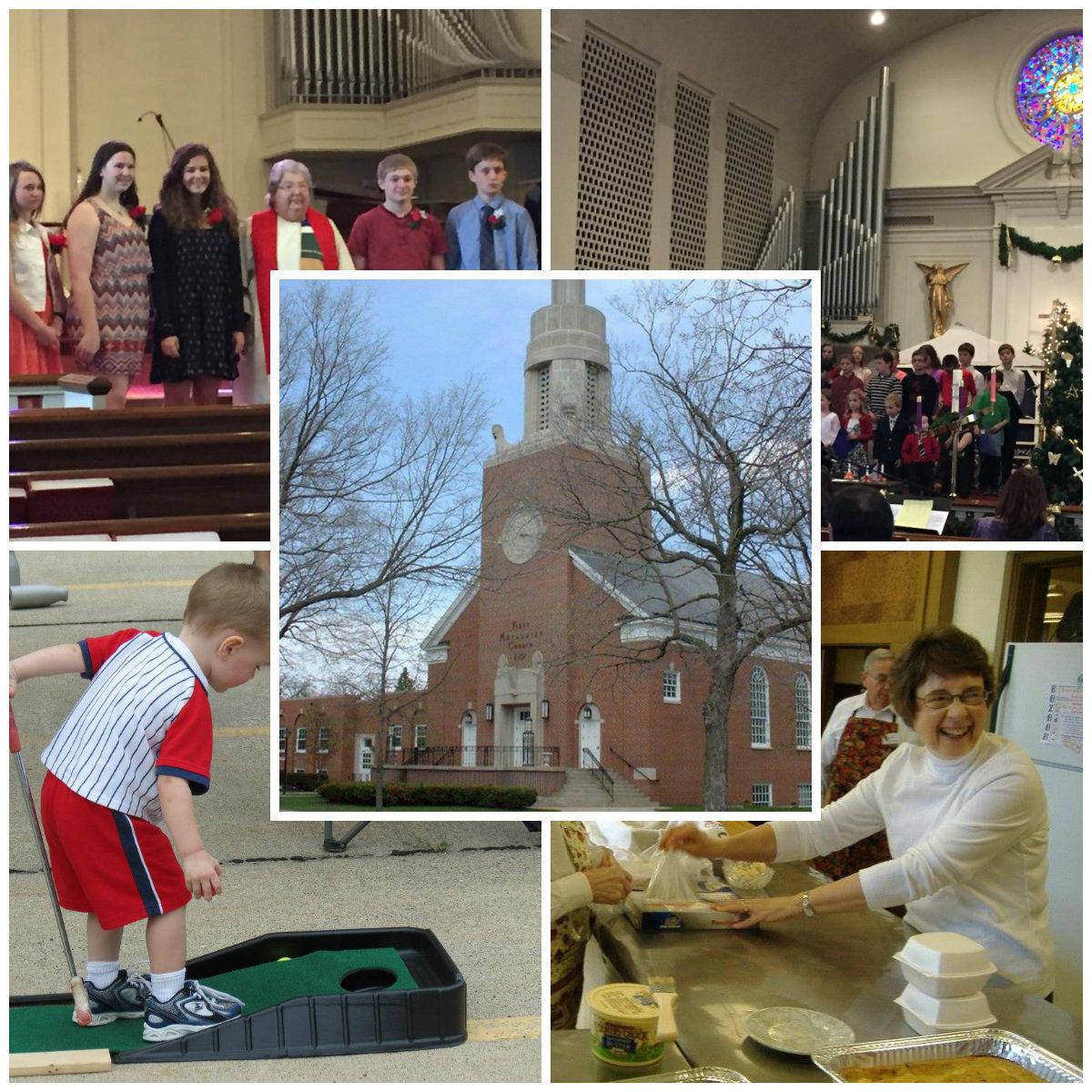 More About Our Services
CHILDREN'S SUNDAY SCHOOL
Hands on, experiential Christian education for children pre-K to 5th grade
8:45-9:45 AM, Sundays
UNITED METHODIST YOUTH FELLOWSHIP
Middle and High School Youth Groups meet Sunday evenings
6-8th grade 5-6 PM
9-12th grade 5-6:30 PM. Join the fun!
CHRISTIAN ROUNDTABLE
In depth discussion and theological reflection
Topics vary and are led by Ron Masters
8:45-9:45 AM Sundays
FAITH & FELLOWSHIP
Disciple Bible Study (meets various times)
In-depth 32 week study
Disciple I, Covers the whole bible
Disciple II, III & IV cover certain portions of the bible in more depth

8:45-9:45 AM Sundays
Community Service
---
We serve our community in the following ways:
Hawkeye Harvest Food Bank
Meals on Wheels
County Cousins
Prayer Chain
Visitation/Connection Team
Change a Child's Story
Contact Information For

Mason City First United Methodist Church
119 South Georgia Ave. • Mason City, Iowa 50401
Program:
"Three Towers of Home" by Karl Schaper
from Nora Springs
Come and hear Karl's intriguing story of how, as a young German boy in 1945, he was wrongly convicted
of crimes against Russia and sentenced to 10 years in a Soviet work camp.  
He makes a break for his freedom, but the trop home does not turn out to be simple.
Supper Menu:
Chicken-Macaroni Casserole
Green Beans, Rolls, Bars, Beverage
Cost: $5
Reservations are needed. Call Karen Eppens (424-1445) by Monday, September 18th.
You do not have to be a UMW member to attend.
Mason City First United Methodist Church
119 South Georgia Ave.
Mason City, IA 50401
http://firstunitedmethodistchurchmc.org/
Follow us on Social Media: