Double Lung Archery, Inc.
1619 South Federal Ave
Mason City
,
IA
50401
Last Updated: August 10, 2017
| | |
| --- | --- |
| Sunday | Closed |
| Monday | |
| Tuesday | |
| Wednesday | |
| Thursday | |
| Friday | |
| Saturday | |
About Double Lung Archery, Inc.
Welcome to
Double Lung Archery, Inc.
---
We are your full-time archery pro shop, offering service, sales, maintenance, and tuning of all bows, crossbows and accessories.

We are proud to inventory the best in archery products from companies such as:
•

Mathews
• Hoyt
• PSE
• Mission
• Elite
• Prime
• Gold Tip
• Tru Ball
• HHA
• Spot Hogg
• Carbon Express
• Easton/Beman
• Radial X Weave
• Apex
• Grim Reaper
• G5
• B Stinger
• FUSE
• Armortec
• Ten Point
• Heater Body Suit
• Advanced Treestands
• Ozonics
• Tactacam
• Jinx Em Scents
• Mrs Doe Pee
• Many, many more!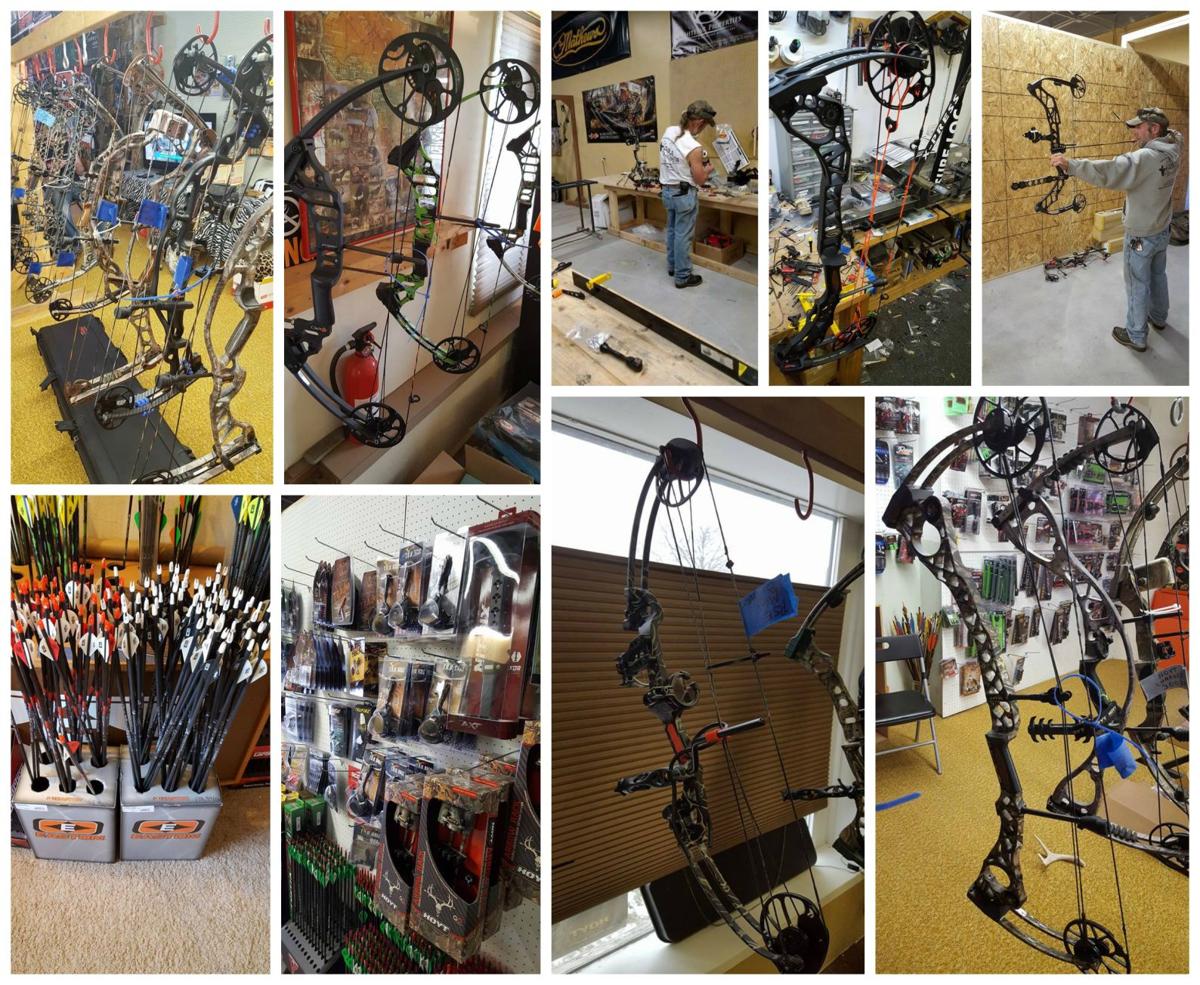 Special Orders
---
Special orders are always welcome!
As your professional, small shop service with big store selection, we have over 3 decades of bow hunting experience and continue to stay up to date on new innovations and methods to best serve you!
Infinito Safaris
---
Double Lung Archery Inc and Infinito Safaris started their relationship in 2008, and in 2009 started booking bow hunt safaris to South Africa.
In 2010 the first group made the trip, since then we have expanded to offer bow, rifle, and crossbow hunts for plains and dangerous game in Africa. Working exclusively with Charl and Erika of Infinito Safaris, we now offer 2 to 3 group hunts per year, June, July, Aug (their best hunting months) and can also book dates of your own choosing. If you have ever dreamed of hunting Africa, we can help make it happen! Talk to Dave for details.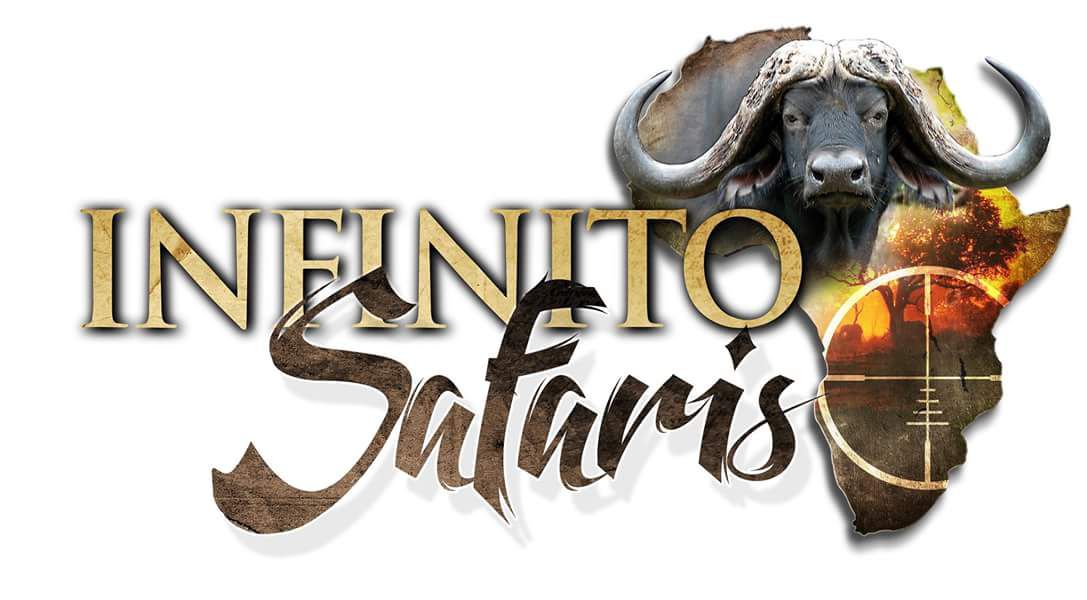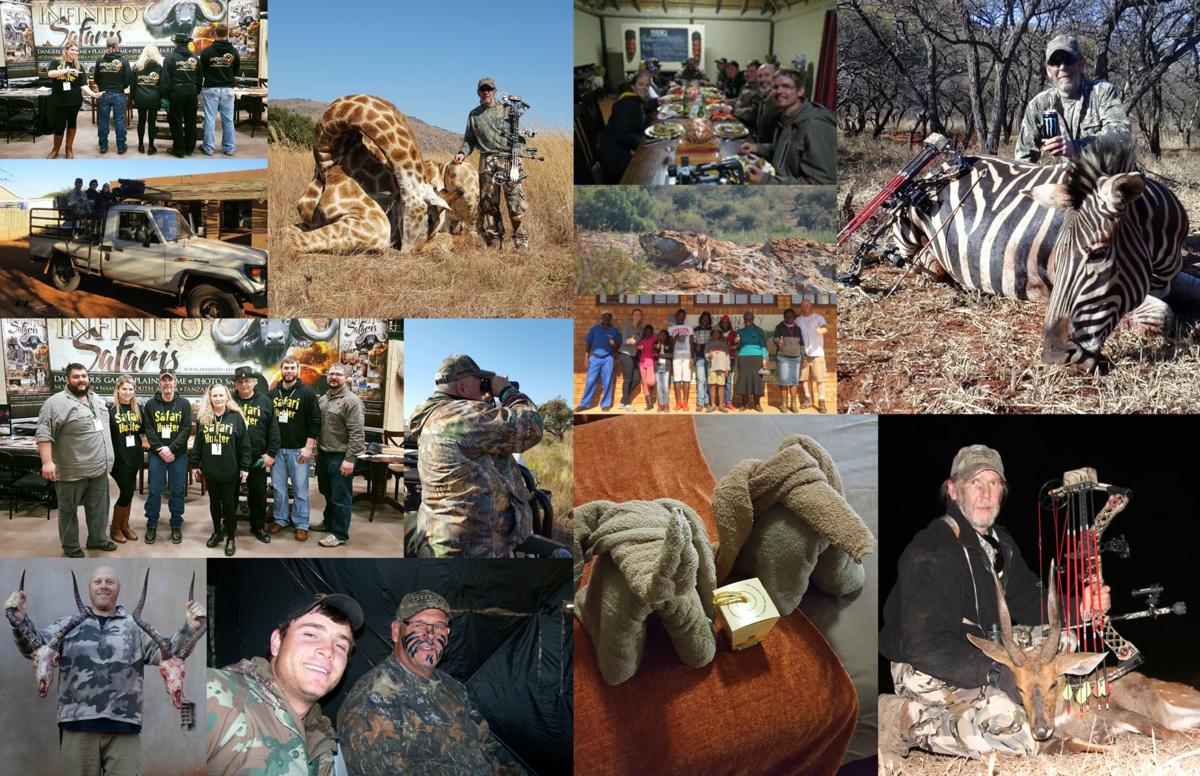 Our Locations
---
With two locations to best serve you:
Mason City
1619 S Federal Ave
Mason City, IA 50401
641-201-8884
La Porte City
501 Main St
La Porte City, IA 50651
319-342-4550
Testimonials
---
"I first found Dave after I wasn't happy the way scheels set up my no cam. I gave the bow to Dave he adjusted it correctly and the no cam went from being very inconsistent past 20 yards to 4-5 inch groups at 60 yards and being the most accurate bow I've ever had. Since then I have bought the halon and now the halon 32 from Dave. He has always responded very fast to any of my questions and has kept me up to date on both my bow orders. I'm a very impatient person so I really appreciate it when I ask the status of my bow and his response is I will check and gets back to me within the day. Double lung will be the only place I buy my Mathews from. Or Hoyt if I ever decide to try them. Thanks Dave for everything."
--Jon K.

"Walked in the store pointed to a bow, gave Dave a few specs, and he had me shooting half dollar groupings in 12 arrows. I shot 25 more to make sure it wasn't me getting lucky. Let's be honest I ate tag soup this year and not because I didn't have opportunities. I also hadn't shot a bow in a month. So show up honest, humble, ask for advice and BUY something! They're not pointing you in the wrong direction. They're telling about what they know and love!!"
--Nathan C.

"I have done business with Dave for a couple years now and he and his team always go out of their way to make sure that I get a great deal. They will continue to get all of my business now and in the future."
Darrin L.

"I had the best experience with Dave! He is the most driven and caring person I have ever met as a small business owner. We will definitely be return customers to the Mason City location."
--Kailee J.

"Just got my first bow tonight! Had never shot in my life! Dave took the time to actually help me out! I am so excited for this new addiction! And proud to be on the #TeamHoyt bandwagon! Thanks Dave! Amazing guy and Amazing Place!"
--Andrea J.

"Awesome shop and great service! I have bought a few new bows from Dave and will continue to buy from him!"
--Dustin P.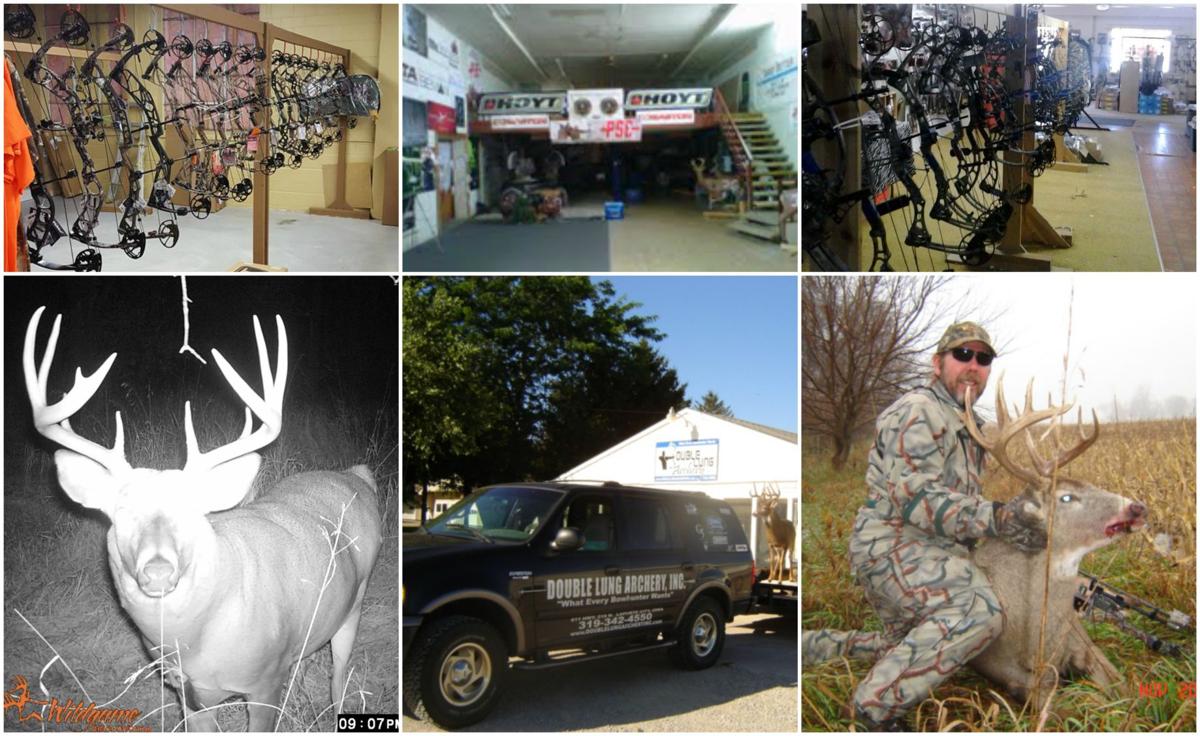 ---
Accepts:

Cash

Check

MasterCard

Visa
Double Lung Archery, now in our 11th year of business, is happy to help you with all your bow service and sales needs!
We offer a full-service pro shop - in the market for a new bow, arrows or accessories? We have just what you need!
We also offer tuning services for all makes and models of bows!
We are proud to inventory the best in archery products from companies such as:
• Mathews
• Hoyt
• PSE
• Mission
• Elite
• Prime
• Gold Tip
And more!
With two locations to best serve you:
Mason City
1619 S Federal Ave
Mason City, IA 50401
641-201-8884
La Porte City
501 Main St
La Porte City, IA 50651
319-342-4550
---