Wisconsin State Journal editorial: Dairy flap shows risk of trade wars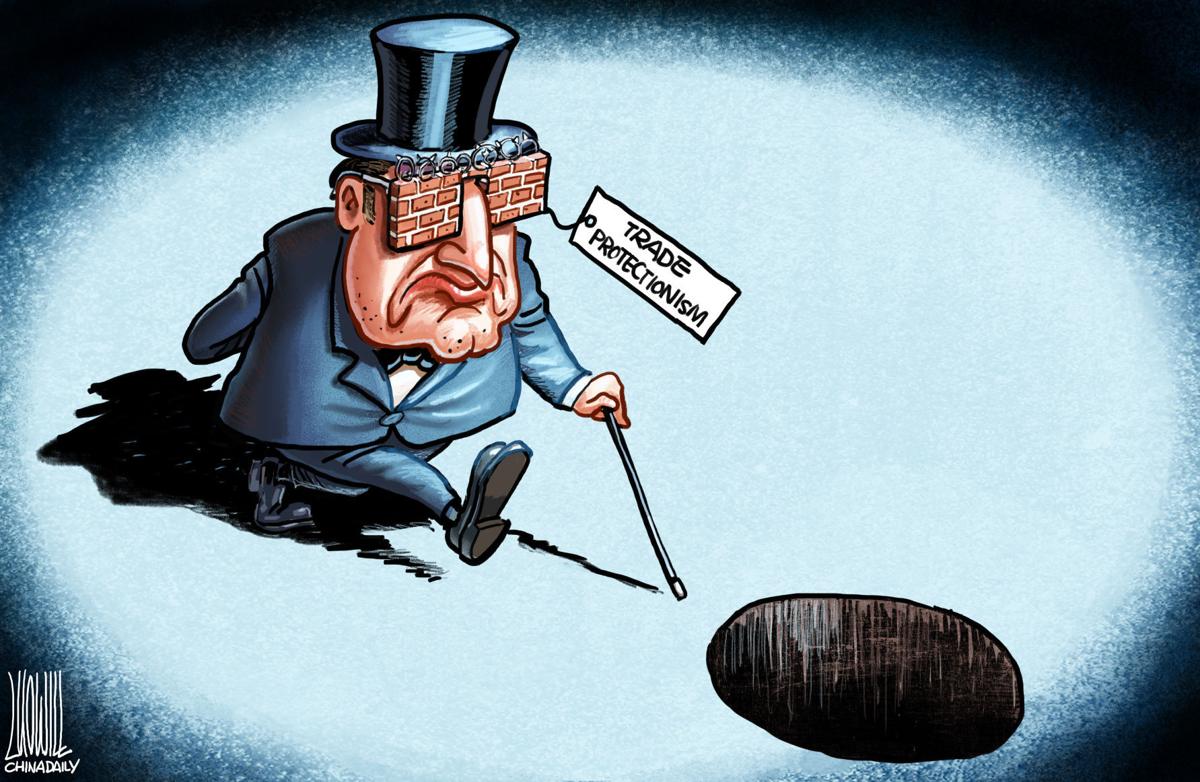 Most of Wisconsin's dairy farmers will be OK, at least for now, without Canadian buyers for their specialty milk.
State leaders happily announced this week that 56 of 58 Wisconsin farms being dropped by Grassland Dairy Products because of falling sales in Canada had found new buyers for their ultra-filtered milk, a high-protein ingredient used in cheese and yogurt.
That's good news. Yet the risk of further and larger trade disputes remains high with President Donald Trump in the White House. Wisconsin's congressional delegation, especially House Speaker Paul Ryan, R-Janesville, should seek to temper the president's aggressive, nationalist instincts.
During a recent visit to Kenosha, Trump criticized Canada for "some very unfair things" happening to dairy farmers in Wisconsin. Canada recently tweaked its dairy pricing policy, making it harder for American farmers to sell there. Trump called this "a disgrace."
But it's hard to fault Canada for looking after its own when Trump is touting an "America first" policy and calling the North American Free Trade Agreement with Canada and Mexico "a disaster." America enjoys a $400 million trade surplus with Canada on dairy products, and the U.S. government spends billions of dollars on its own domestic farm subsidies.
In an apparent response to Wisconsin's dairy flap, Trump slapped a tariff on Canadian lumber. But greater restrictions on trade won't increase prosperity or jobs for either nation. The main effect will be to increase prices for milk and lumber for consumers on both sides of the border.
Trump and others who favor protectionist trade policies should learn from the Canadian tit for tat. It shows the risk of an all-out trade war, which would dwarf the negative effects being felt now.
What Wisconsin's dairy farmers really need is greater access to global markets, not less. A glut of milk in the Midwest needs to go somewhere, and lots of people overseas want more protein in their diets. Unfortunately, Trump is withdrawing the United States from a sweeping trade deal with Pacific Rim nations that would have created more buyers.
In the short term, state leaders could roll back tax incentives for expanding milk operations to help stabilize demand. But ultimately, the answer lies in Washington, which should embrace greater trade with more fairness. That's what the Trans-Pacific Partnership sought to do.
Since NAFTA was adopted in 1994, some industries have been hurt by imports. But overwhelmingly the results have been positive for Wisconsin. Our state's exports to Canada and Mexico have increased nearly 300 percent, and more than one of every five Wisconsin jobs now depends on foreign trade.
Trump shouldn't reverse that trend with reckless spats involving even our closest allies.
This editorial appeared in the May 3 edition of the Wisconsin State Journal, another Lee Enterprises publication.