The Grand Island Independent editorial: Congress enters long path to health care reform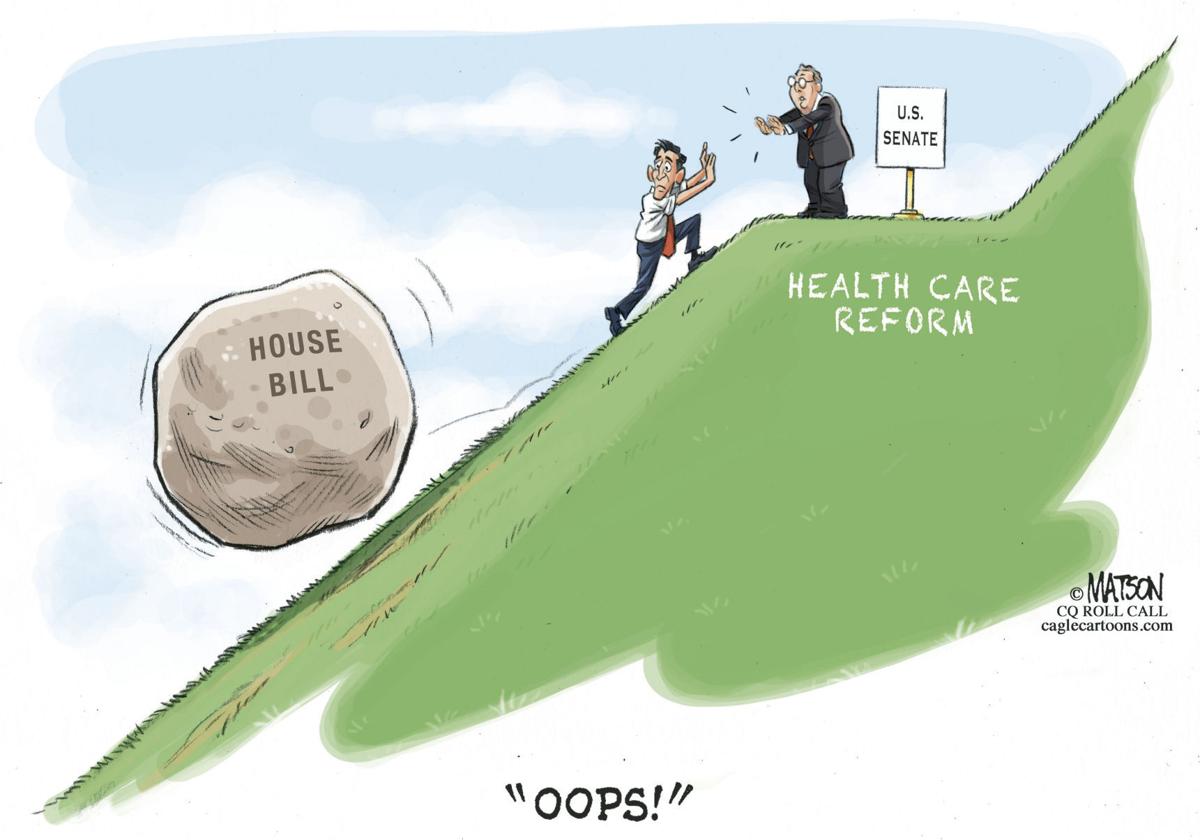 The Republican bill passed by the House last week established a starting point for a long process to create a sustainable health care system for Americans.
As with all complex bills that attempt to fulfill a broad social need, the final product will look vastly different from the first draft. The Senate will now take its turn at crafting a health care repeal and replacement law that will be financially sustainable and palatable to consumers, providers, state governments and insurers.
The seven-year history of the Affordable Care Act (ACA) provides clear postmortem for a costly, problematic and ultimately unsustainable experiment. Though millions of people gained insurance under ACA, the formula for sustainability was constructed on shaky assumptions such as participation by healthy young people, full participation by state governments in a robust expansion of Medicaid, and willing buy-in from private insurers who would underwrite the ACA exchanges across the land.
Many states, Nebraska included, challenged the constitutionality of the law. The states that accepted the billions in Medicaid incentives in the beginning face hard budget realities as federal mandates now require state coffers to cover a larger share of the Medicaid expansion.
The Senate faces a daunting challenge to make ACA 2.0 financially sustainable. GOP senators facing midterm elections will be hard-pressed to jeopardize Medicaid-subsidized coverage for their constituents. GOP House leadership established the basic principles and set the process on the right track.
Now it's up to majority leadership in the Senate to hammer out the myriad details of the new law. That will require compromise on both sides of the aisle and collaboration with all stakeholders. This evolutionary process will take weeks, or more likely months, to get to a vote, which is sure to ride on a razor-thin margin.
In the meantime, with each passing week, the insured, insurers, providers and state governments are left in an uncomfortable state of uncertainty. The urgency for Congress to act is great as the ACA continues to deteriorate rapidly. Last week Iowa's last major insurer threatened to pull out. In Virginia Aetna is leaving. The exchanges in Kansas and New Hampshire are on life support.
The Senate's mission is to take an impossibly complicated and unworkable law and remake it so that healthy young people can afford to participate, the subsidies for everyone else are attractive enough to foster broad participation, and insurers are given the freedom to provide a range of options and products that consumers want and can afford.
This editorial appeared in the May 10 edition of The Grand Island Independent.