Burlington Hawk Eye editorial: The power of the sun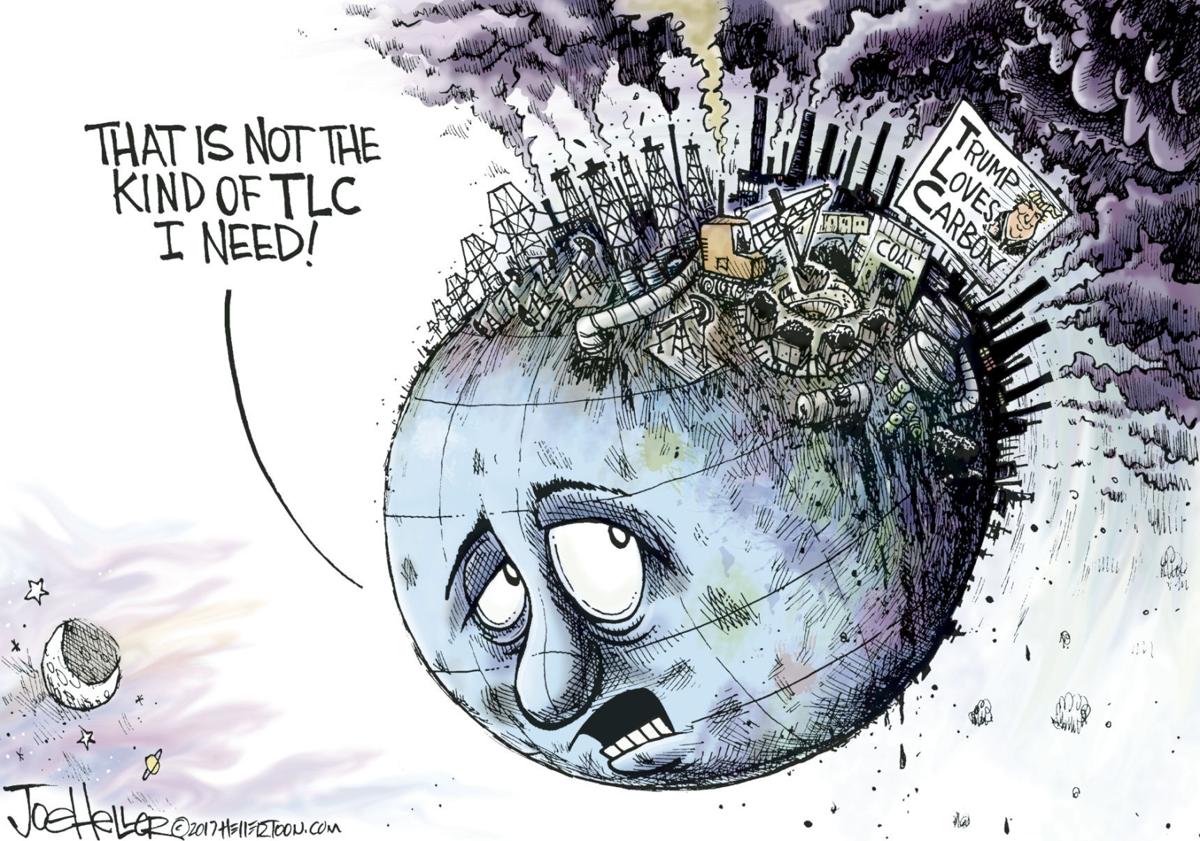 In the heart of Western coal country, fair competition is taking a back seat to big money.
In Wyoming, fossil fuel companies are king and state lawmakers want to keep it that way. Coal production is first in the nation. The state also is fourth in natural gas production and ranks eighth in pumping crude oil.
As a consequence, other sources of energy represent a threat. The state fears sunshine shining down from above and winds blowing off the mountain ranges.
The GOP-controlled legislature has proposed a law to tax companies selling renewable energy.
SF0071 requires utility companies in the state to provide electricity to there customers from "eligible resources." This includes coal, hydroelectricity, natural gas, nuclear and oil. The bill requires electricity in the state be 100 percent derived from "qualified resources by 2019.
Any company doing otherwise would be fined $10 per megawatt.
"Wyoming is a great wind state and we produce a lot of wind energy. We also produce a lot of conventional energy, many times our needs," Republican Rep. David Miller told InsideClimate News. "The electricity generated by coal is amongst the least expensive in the country. We want Wyoming residences to benefit from this inexpensive electrical generation. We do not want to be averaged into the other states that require a certain (percentage) of more expensive renewable energy."
Miller is engaging in political double speak and his argument is illogical. The cost of alternative sources of energy now is comparable to the dirty energy of coal. When this new kind of energy is cheaper and less toxic, why should it be penalized to preserve black rock?
Yes, the party preaching against overregulation has no problem doing to for a buddy with deep pockets.
The solar and wind industry is taking business away from coal. Instead of letting market forces play out, the response is to punish the upstarts — not to mention the environment.
Fortunately, SF0071 never made it out of committee.
An ironic twist on that protectionism blew in from the original vortex of coal. In the hilly Appalachian town of Benham, Ky., is the Kentucky Coal Museum.
The town once was a coal camp whose population peaked at about 3,000. Today, 500 folks call the sleepy town home and the mines are but a memory. Only the storefront museum remains as a reminder.
The museum needed to lower its energy costs, and instead of lobbying politicians for help, it reached out to the power of the sun and installed solar panels on its roof.
"We believe this project will help save at least $8,000 to $10,000 off the energy costs on this building alone," Brandon Robinson, communications director of Southeast Kentucky Community and Technical College, which owns the museum, told a local radio station. "So it's a very worthy effort and it's going to save the college money in the long run."
Who can afford not to save $10,000 a year? Certainly not coal advocates in Kentucky.
Their brethren in Wyoming should take notice. Fossil fuel represents the past. It's dirty and emits air pollutants harmful to the environment and public health. Beyond that, the U.S. Department of Energy recently acknowledged industries related to renewable energy employ more workers than coal, oil and gas combined.
Efficiency and cleanliness represent the future. For the sake of humanity, it could not have come too soon.
This editorial appeared in the April 19 edition of the Burlington Hawk Eye.