Seeking a home 'purr' the holidays: 7 kittens crammed in carrier, dumped in Mason City ditch (with photos)
MASON CITY | A Good Samaritan is credited with helping save seven kittens crammed into a kennel and abandoned in a ditch near NIACC. 
The kennel was found the afternoon of Nov. 6 in a roadside ditch just north of North Iowa Area Community College, according to Humane Society of North Iowa Executive Director Sybil Soukup.
Soukup said the small kennel was covered in feces when it was found. 
"It was like a clown car in there," Soukup said. "They were crammed in the kennel."
A woman, who could not be reached for comment, saw the kennel and stopped to investigate, according to Soukup. 
"She had no idea if they were in there for hours or days," Soukup said. "There was no room for them to even turn around in the kennel. It was disgusting."
The woman kept the kittens overnight until Animal Control could come get them. The kittens were brought to the Mason City Stray Animal Shelter the next day. The shelter is owned by the city of Mason City and managed by the Humane Society of North Iowa.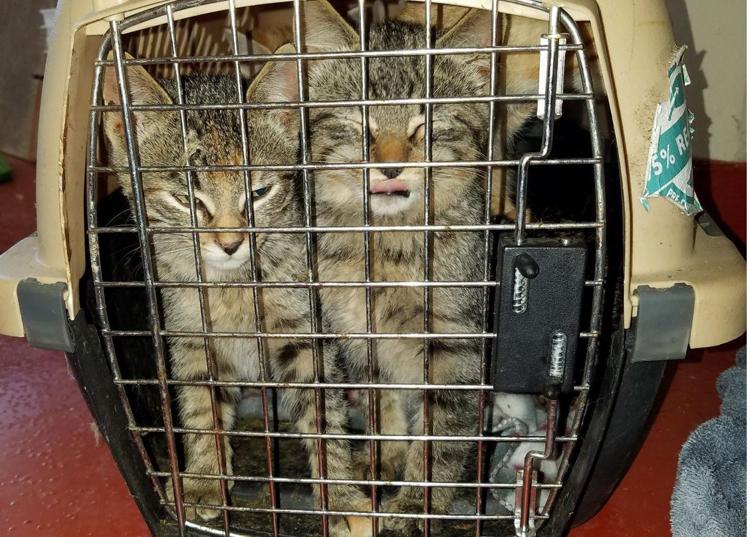 The kittens have been examined, bathed and cuddled by staff, Soukup said.
"It's disheartening to think that anyone would just throw these kittens out in a ditch and not even give these kittens a chance to survive," Soukup said. "This was certainly a death sentence for them had they not been found."
The seven kittens were named after the dwarfs in Snow White and the Seven Dwarfs: Doc, Grumpy, Happy, Sleepy, Bashful, Sneezy and Dopey.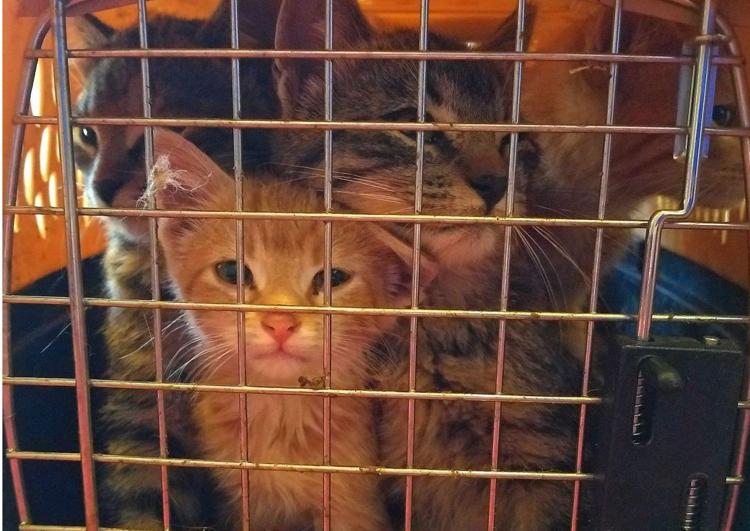 The kittens are being kept in the back of the building so they can stay healthy and grow stronger before being handled too much by the public.
They appear to be from two litters, with three larger kittens estimated to be about 14 to 16 weeks old and four smaller orange kittens about 7 to 8 weeks old. There are five orange kittens and two larger gray tabbies.
"They are so cute," Soukup said. "They're just the sweetest little things."
The large cage the kittens now occupy is warm and comfortable for the seven little ones. As Soukup picked them up, they let out little meows and purrs.
"You come here, you need some snuggles," she said to a tiny orange one reaching out to her, nibbling her hand. "They are very playful. Love to be held."
The shelter is inundated with kittens, Soukup said, and is required by the city to hold them for a week.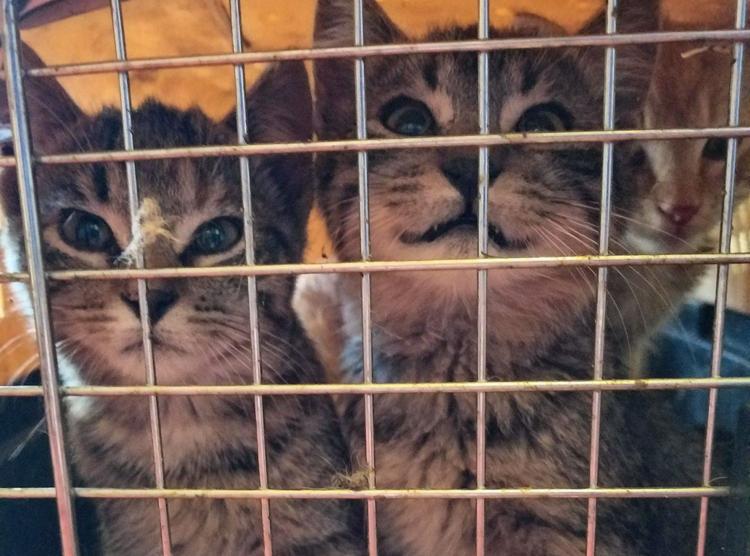 Technically they are all available for adoption, Soukup said.
"The bigger ones, we think they're available to go," she said. "It's the four little ones, we're waiting for them to get a little more weight on them so they can get spayed or neutered before adoption. That's a requirement too."
The Humane Society is hopeful someone will come forward about what happened to the kittens.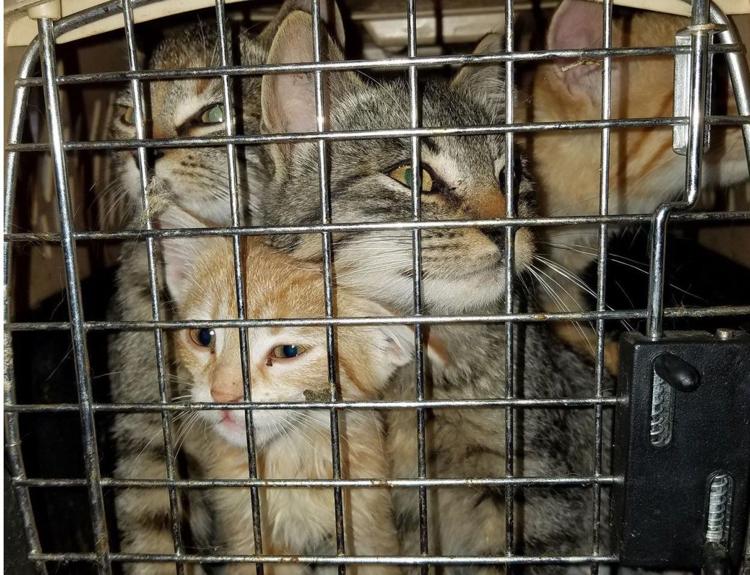 "I'm grateful that they're here and we can help them," Soukup said. "We just want the community to know that there are resources. You do not have to throw away your unwanted pets in a ditch. They should call us for help."
Anyone with information on the abandonment of the kittens should call the Mason City Police Department at 641-421-3636. Anonymous tips can be left at the CrimeStoppers line, 800-383-0088.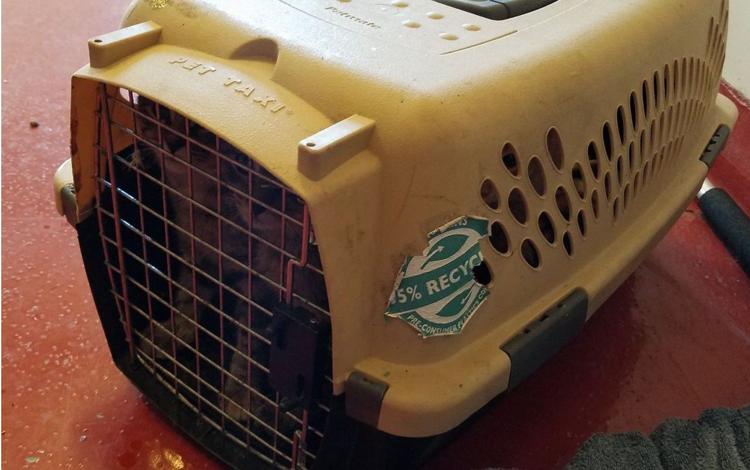 Contact Courtney at 641-421-0534 or on Twitter @CourtneyFiorini.