'Our miracle baby:' Forest City couple commemorates IVF success (with photos)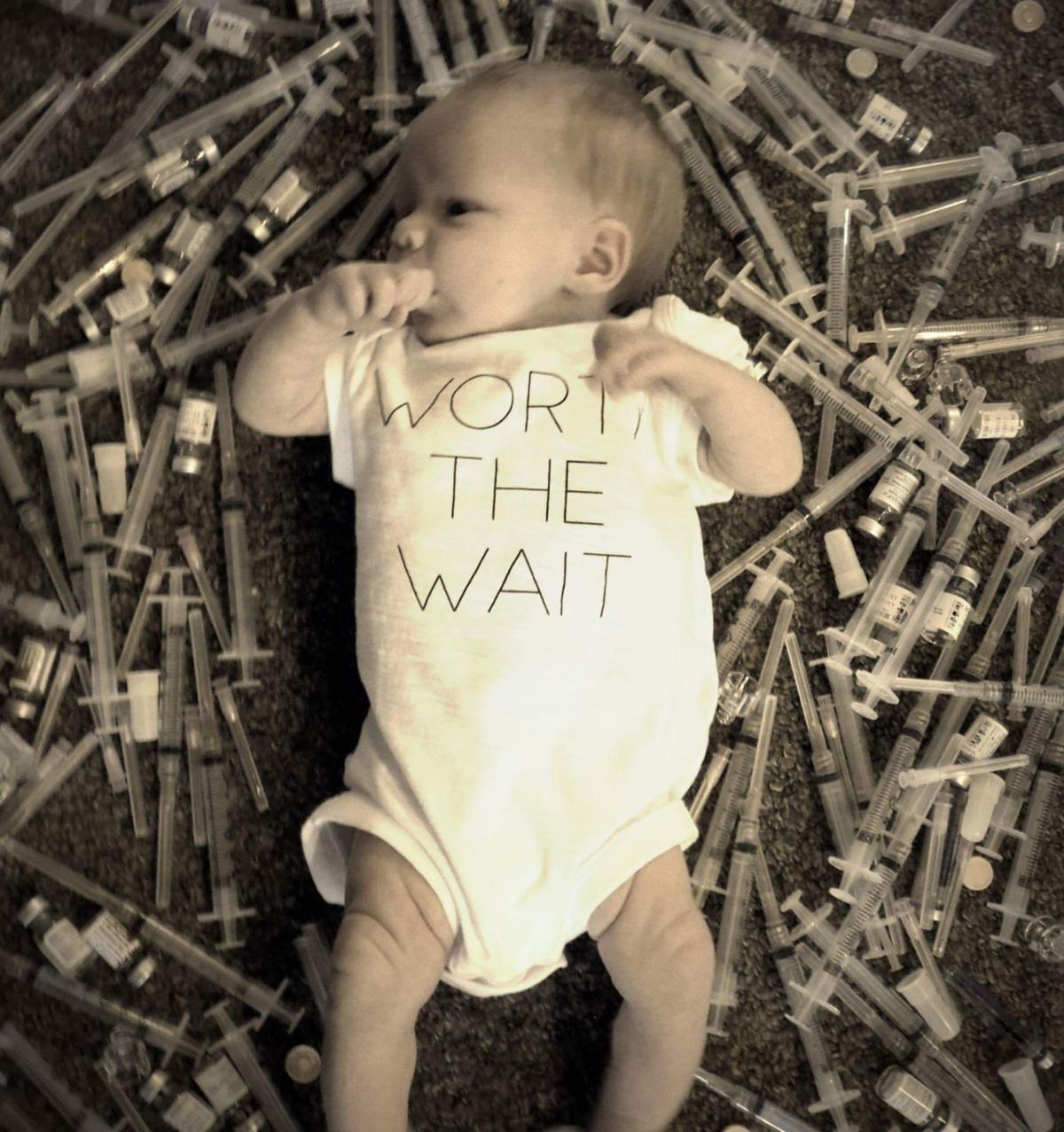 FOREST CITY | Ever since Jessica Hahn was a little girl, she dreamed about having a family.
Her, her husband and her children living in Forest City.
"That was very important to me," she said.
But months, even years, of trying to get pregnant after her and her husband, Mitch, married in August 2015 yielded no child — a painful realization for a woman who wanted to have children as much as she did.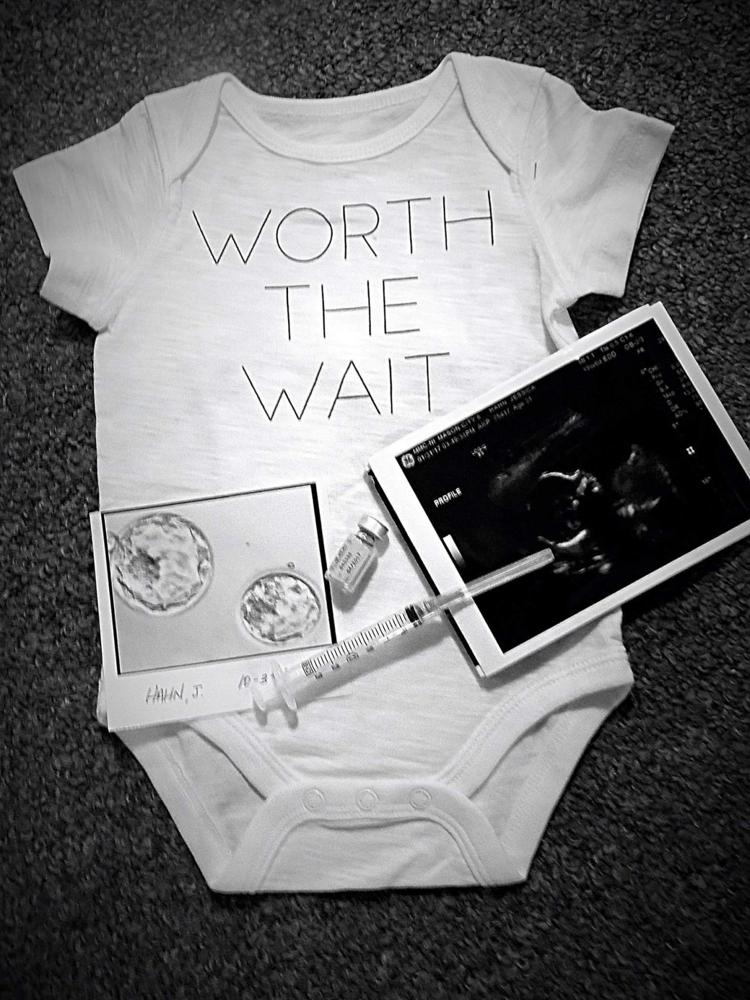 Hahn has blocked fallopian tubes, which made it difficult — if not impossible — for her and Mitch to conceive a child naturally.
"It was very painful," she said.
Attending birthday parties and baby showers and getting baby-related questions from people unknowing of her situation hurt badly. 
"You're happy for other people, but you're sad for yourself because you feel a piece missing and you want that happiness, too," she said.
After trying several fertility options, Hahn and Mitch turned to in vitro fertilization, or IVF, at Mid-Iowa Fertility in Clive, more than two hours away.
IVF is the process of extracting eggs, retrieving sperm, and manually combining the two in a Petri dish in hopes an embryo will be created and can be transferred to the uterus where it'd be carried to term.
The couple tried three times over the course of about a year to get pregnant through IVF, making several trips a week to Clive. The first and second rounds failed, but the second was by far the hardest because it was an ectopic pregnancy that ultimately had to be terminated.
"That was really, really hard on us because we got our hopes up," she said, adding the IVF process is physically, emotionally and financially draining. "We almost didn't do it again."
But having met their out-of-pocket maximum, they tried one more time.
On June 20, 2017, Zoey Hahn was born at Mercy Medical Center--North Iowa in Mason City at 7 pounds 3 ounces and 19 inches long.
"I was just overwhelmed with happiness," she said. "It just felt like we were complete. She's our miracle baby."
After Zoey was born, Hahn asked her sister Jamie Kite, who is a hobby photographer, to take newborn photos of her daughter, some of which included the dozens of needles used during the IVF process to acknowledge the journey and commemorate its success.
In one of the photos, Zoey wearing a "Worth the Wait" onesie is laying in the middle of a heart created using the needles.
"She's the greatest gift ever," Hahn said. "We want her to grow up knowing how much we wanted her and how much we loved her before she was born."
Hahns at clinic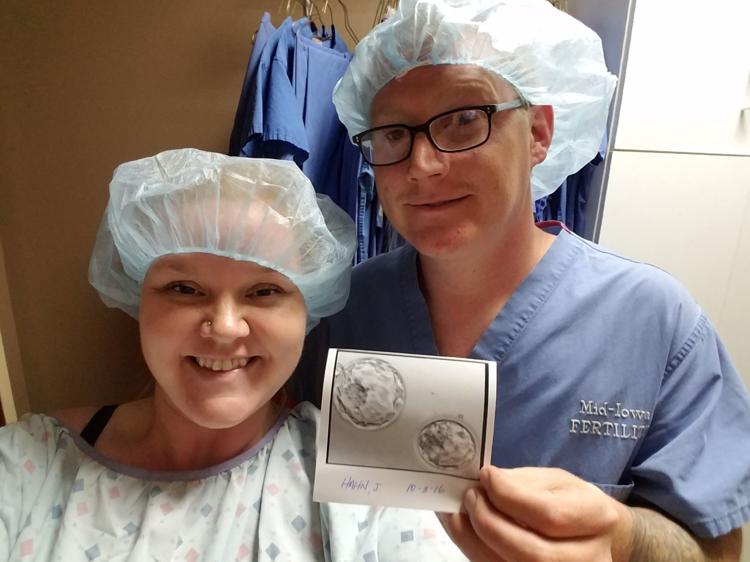 IVF supplies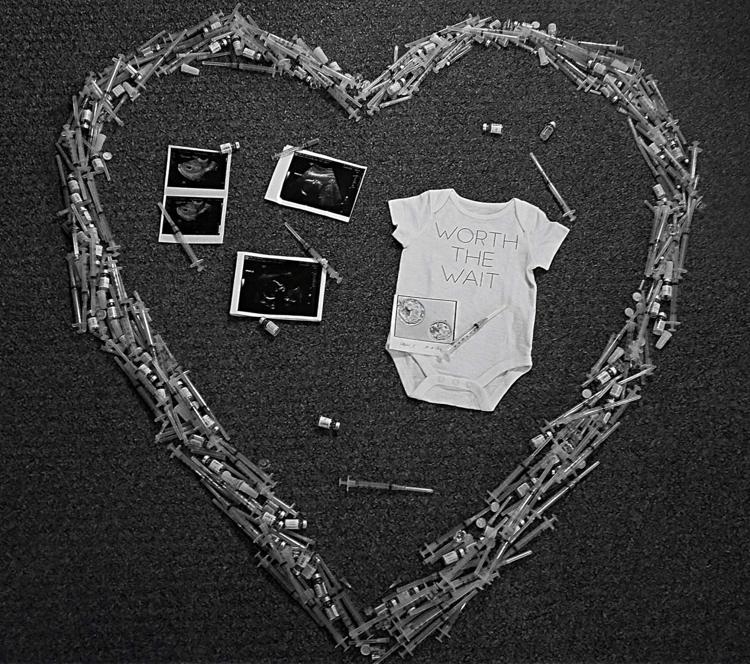 Photo announcement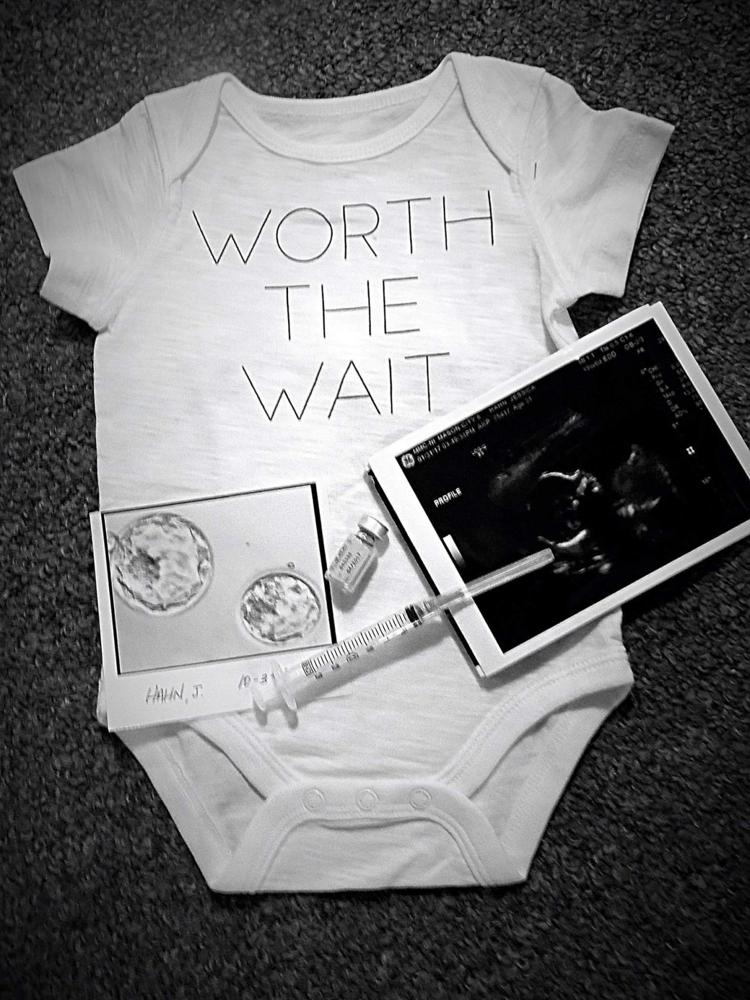 Zoey with IVF supplies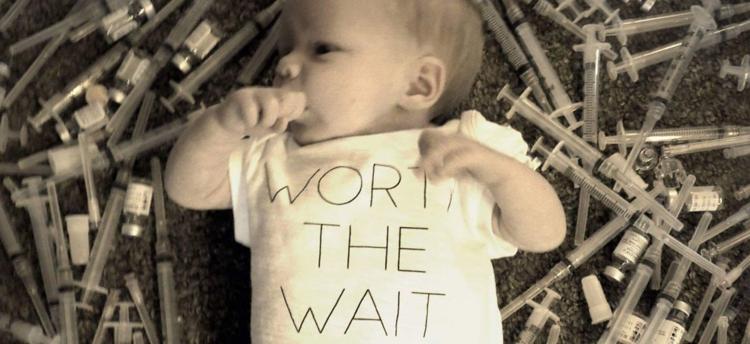 Zoey baby photo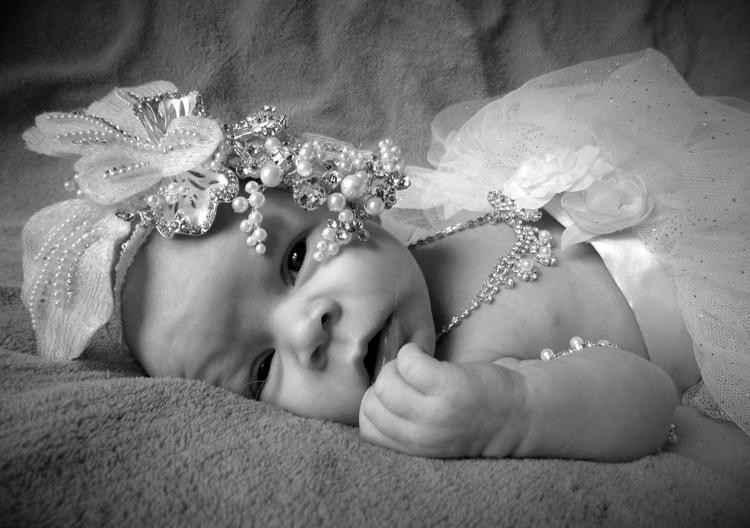 Zoey baby photo 2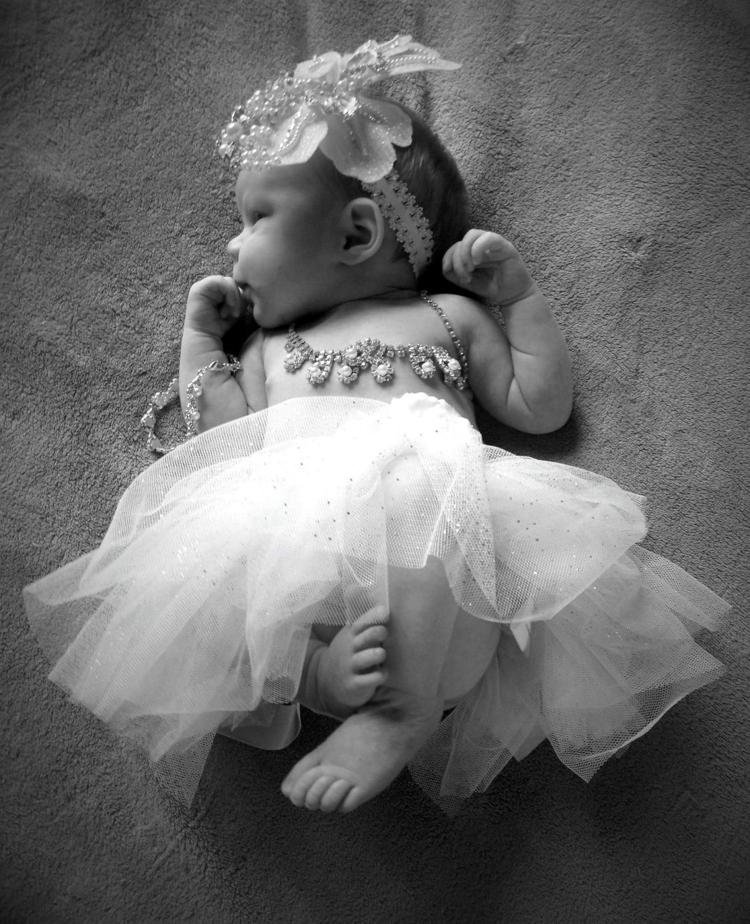 Zoey with IVF supplies heart
Zoey in swing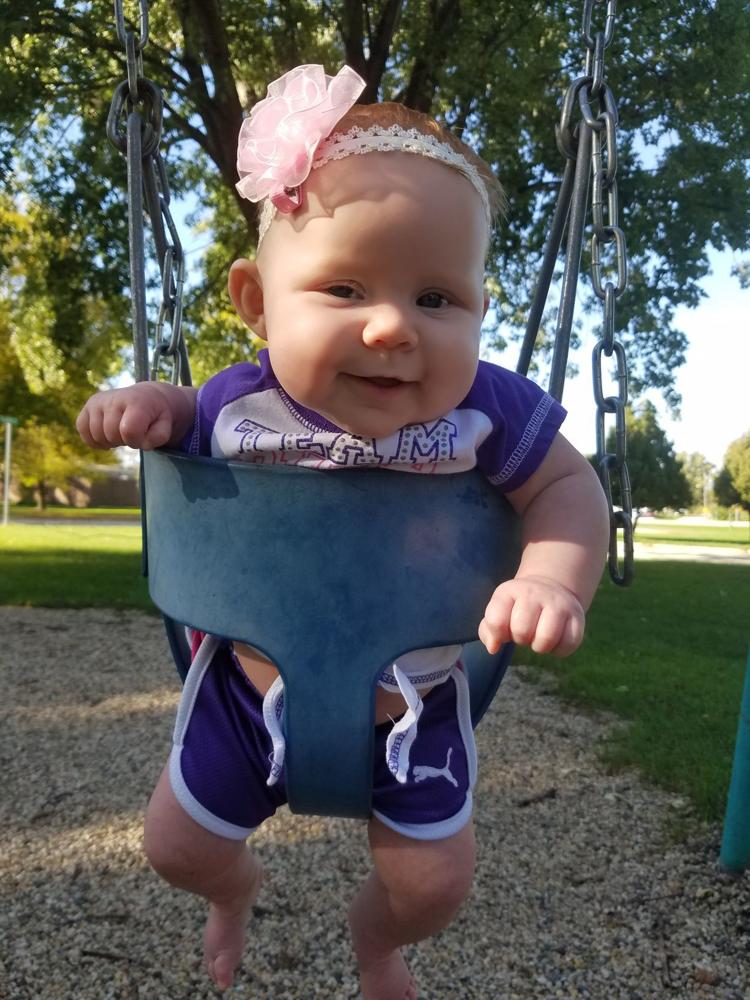 The Hahns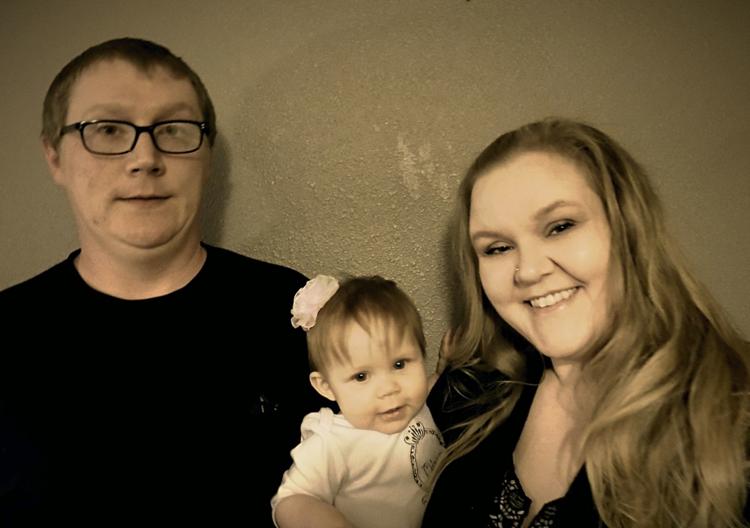 Zoey in basket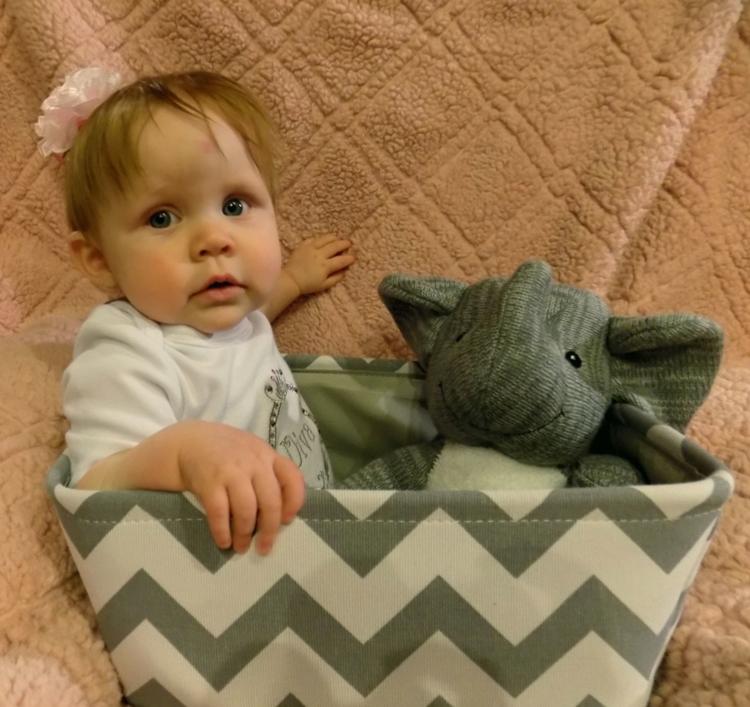 Reach Reporter Ashley Stewart at 641-421-0533. Follow her on Twitter at GGastewart.