MASON CITY | Franklin and Wright counties are under a winter storm warning Thursday, with other North Iowa counties under a winter weather advisory. 
Kossuth, Hancock, Wright and parts of Winnebago and Franklin counties should begin to see snow around 3 p.m., according to the National Weather Service.
About 4 p.m., Mason City should begin to see snow fall as the storm moved into central and eastern Iowa. Alternate side parking and emergency snow routes go into effect at 4 p.m. until further notice. 
Much of North Iowa could see accumulations of 3 to 5 inches with higher localized amounts.
With winds increasing to 15 to 25 mph, blowing snow, drifts and limited visibility may affect travel conditions, along with slippery roads. 
Wintry weather is expected to last through 9 a.m. Friday, forecasters say. 
I-35 at Dows Webcam
I-35 at Clear Lake Webcam
I-35 at Clear Lake Webcam 2
I-35 at Clear Lake Webcam 3
I-35 Rest Area North of Clear Lake
I-35 at Joice Webcam
I-35 at Northwood exit
I-35 at Ames
US-18 at Spencer
US-18 near Mason City
US-18 near Floyd
US-218 near Plainfield
Highway 9 near Decorah
Highway 9 near Estherville
I-35 south of Albert Lea, Minnesota
I-35 at Owatonna
Cape Canaveral Florida Webcam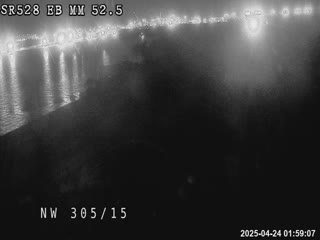 Highway 52 Rochester