OSAGE | Law enforcement said concerns over a school threat in Osage Tuesday are unfounded and are the result of a "domestic misunderstanding."
Mitchell County Sheriff Greg Beaver told the Globe Gazette there was no threat to Osage Schools.
"We took a report this morning," Beaver said. "There was a domestic misunderstanding between a foster mom and a 16-year-old son."
Beaver said that the misunderstanding had nothing to do with schools.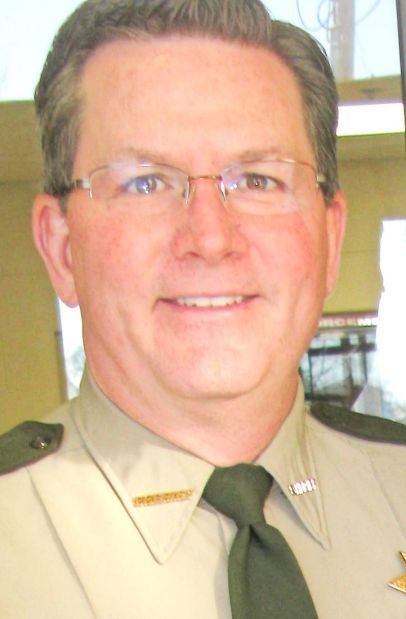 "I think some folks were monitoring scanners," Beaver said. "It was mentioned from the foster parent that the son could have a gun."
The Globe Gazette and the Mitchell County Press-News do not report scanner traffic without official confirmation from law enforcement. Scanner traffic, though occasionally helpful to those outside of law enforcement, can be inaccurate, incomplete and misleading.
The rumor, possibly originating from a police scanner, took off on social media.
Beaver said the incident was was never investigated as a school threat. It was investigated as a domestic incident. 
A Mitchell County sheriff's deputy was with the 16-year-old male within 10 minutes of the domestic report.
"Everything was checked out and cleared," Beaver said. "He didn't threaten a school."
The sheriff's office and Osage Schools used social media, email and text alerts to ease public fears and concern.
"Please be aware that the call this morning that has people concerned has been investigated," the sheriff's office said on Facebook. "The concern was caused by human error. There is no threat to the Osage Schools."
Osage Schools posted on Facebook that there is no threat to the school district involving a student.
"It was reported to administration, by students, and parents that they heard something over a police scanner," the post said. "Administrators immediately called law enforcement to follow up on this information."
Parents and those located in the Osage area commented on the Facebook posts and took to social media to express concerns over the perceived lack of information. Some said they were worried about their children's safety.
"Unfortunately, this is what we deal with with everything going on in the country," Beaver said.
Beaver noted people everywhere are concerned and nervous when it comes to the potential for school violence.
"The school is safe," Beaver said. "Anyone with concerns can call my office if they have any questions."
The community concerns come on the heels of several school threats locally and nationally.