SCHLEY | A northeastern Iowa farmer found an unexpected surprise — a black bear — among his corn Tuesday.
Eric Reicks, of Cresco, said he was harvesting his last few rows of Tuesday when his dad called to alert him of something up ahead of his machine.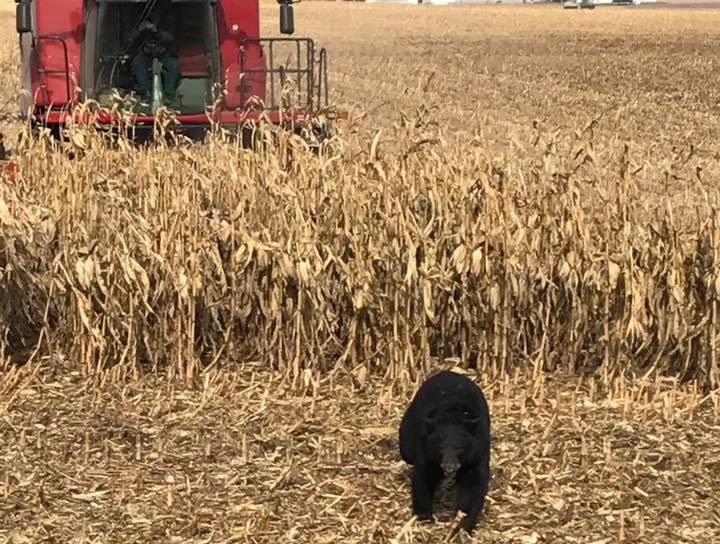 That something turned out to be a black bear. Reicks captured a few photos of it before it scampered away.
"Never would of guessed it to be a bear!" Reicks wrote in a Facebook post, which had about 2,400 likes and more than 6,000 shares Wednesday. "Glad I wasn't too far from the tractor."
Reicks said he saw the bear about 4 miles northwest of Schley, in Howard County. Schley is about 11 miles southwest of Cresco.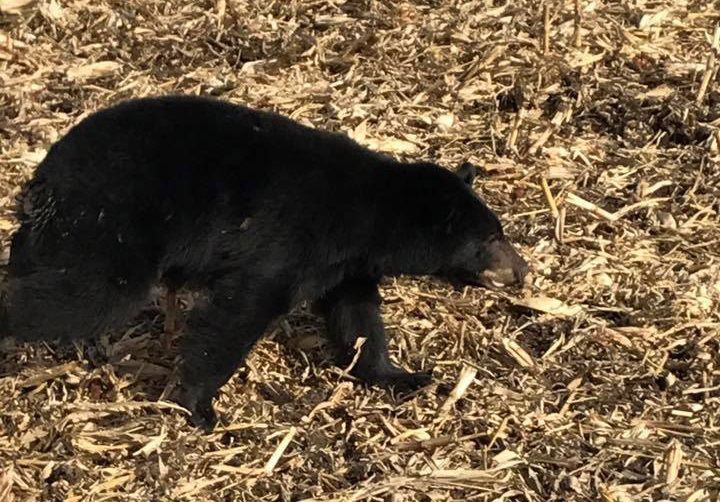 Iowa does not have a breeding population of black bears, the Iowa DNR says, but neighboring Wisconsin, Minnesota and Missouri do.
"So, it is very possible that Iowa will get an occasional bear wandering in from a neighboring state," the DNR said in an educational document.
In April, the DNR said a black bear was spotted in Butler County. 
Since black bears are not protected under Iowa code, it is legal for people to shoot them.
However, the DNR says it "does not promote harvesting black bears if they are not exhibiting a direct threat to human safety or livestock."
If people see a black bear or find signs of one, such as tracks or scat, they should contact their local Iowa DNR Wildlife or law enforcement staff.