MASON CITY | Larry Whaley was found guilty of second-degree murder by a Cerro Gordo County jury Thursday afternoon.
The jury deliberated for two and a half hours before reaching its verdict. Whaley had been charged with second-degree murder for the fatal shooting of 19-year-old Samantha Teeter.
Whaley sat silently in his seat, and showed little emotion as the verdict was read.
The trial, which spanned four days, focused on the issue of whether Whaley was justified to shoot through his apartment door on Dec. 2, 2016. Cerro Gordo County Attorney Carlyle Dalen and Iowa Assistant Attorney General Douglas Hammerand argued that he was not justified, and acted with malice and forethought when he fired his .44-caliber revolver through that door.
State public defenders Jill Eimermann and Mike Adams argued that Whaley feared for his life, and thought Corey Mays — a man who police testified was known to possibly carry a gun—was behind his door. They added that Whaley had felt threatened by Mays the entire week.
Dalen said he was pleased with the verdict, and added he was happy with how the evidence came into court.
"Law enforcement did a very good job of putting this together and the trial went well," he said. "So I'm happy for the family and I'm happy for everyone involved ... there's some conclusion to this murder and I think the family can move on the best that they can after this terrible incident."
Dalen clarified that the state amended the charge against Whaley from first to second-degree murder because he and Hammerand eventually determined Whaley never intended to shoot Teeter—so, the best charge to bring to the jury was second-degree murder.
Both Eimermann and Adams declined comment after the verdict.
The state called several witnesses during the trial, ranging from law enforcement officials to Deb Ewing, the only other person in the apartment when Whaley fatally shot Teeter. The defense called two police officers Thursday, who testified that they kicked Mays out of Whaley's apartment Dec. 1.
Those officers also testified they found a gun holster, which would not have fit Whaley's revolver. Whaley chose not to testify in the trial.
Sentencing is scheduled for 10:30 a.m. Feb. 6. A second-degree murder conviction in Iowa carries a term of up to 50 years in prison. 
---
MASON CITY | Neither Iowa Assistant Attorney General Douglas Hammerand nor State Public Defender Mike Adams disagree that Larry Whaley fatally shot 19-year-old Samantha Teeter through his apartment door on Dec. 2, 2016.
What they do disagree on, however, is whether Whaley was justified in shooting.
Both Hammerand and Adams delivered their closing arguments to the jury in Courtroom No. 1 of the Cerro Gordo County Courthouse Thursday. Whaley faces a second-degree murder charge in the shooting of Teeter.
"The defendant took that gun, and then went, 'pow', and fired through the door," he said while demonstrating to the jury how Whaley fired the gun the night of the shooting.
He also told the jury Whaley believed Mays was involved in a prior shooting, and felt terrified.
"Did Larry have perfect judgement? No," he added. "But the law does not say he has to have perfect judgement."
Hammerand said in his final summation of the case that Whaley could have taken several steps to avoid shooting, like asking who was behind his door when Teeter knocked.
"She was being polite; it was 4 a.m.," he said about the knocking. "Maybe they were sleeping, so she was going in."
The jury now must decide if Whaley was justified in shooting through his front door, and whether he is guilty or not guilty of second-degree murder. They started deliberating shortly after 1 p.m. Thursday, after closing arguments lasted roughly an hour.
---
Defense attorneys for a Mason City man charged with second-degree murder rested their case after calling two Mason City police officers as witnesses Thursday morning.
Larry Whaley, 61, has decided not to testify. He faces a second-degree murder charge for shooting 19-year-old Samantha Teeter in his apartment building on Dec. 2, 2016. Teeter died two days later in the hospital. 
State public defenders Mike Adams and Jill Eimermann based their defense Thursday around two Mason City police officers who had spent part of Dec. 1, 2016, removing Corey Mays from Whaley's apartment, along with searching the apartment for a gun that Mays potentially owned.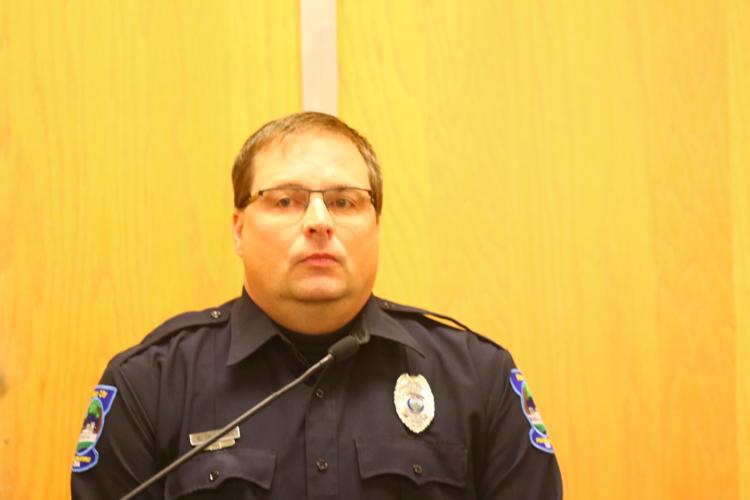 Officer Brent Dettman testified that he first arrived to Whaley's apartment between 7:40 to 8 a.m., after Whaley reported to him that Corey Mays was still in his apartment, and wanted him evicted.
"Whaley told Mays he had to leave, via the landlord," Dettman testified.
Dettman also noted that Mays seemed upset when asked to leave, and that Whaley gave him a key so that he could retrieve the rest of his belongings at a later time.
One of the central issues that arose in testimony Thursday morning was that officers found a gun holster in Whaley's apartment. Both Dettman and Mason City police Sgt. David Houser were shown Whaley's .44-caliber revolver in court, and testified that gun could not have fit in the holster.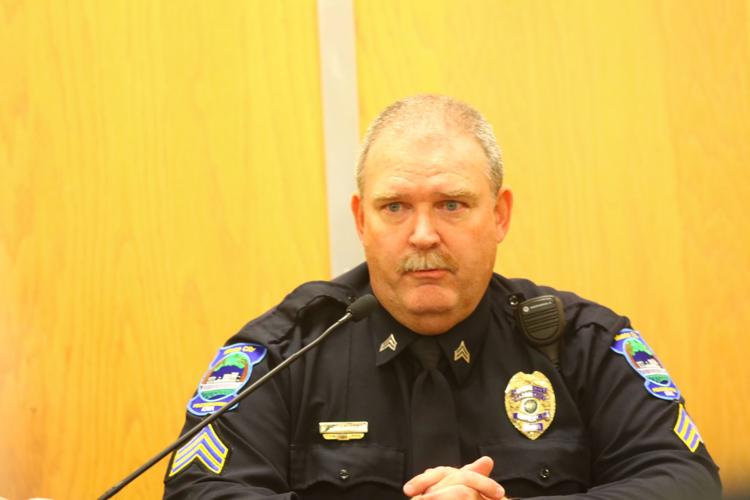 Houser also testified that when he arrived at Whaley's apartment around 11 a.m. on Dec. 1, 2016, it was messy—the couch cushions were out of place, and Whaley's bed was lifted off its box spring.
"It sort of looked like someone ransacked it," he said.
Houser also said that Mays had an "officer safety alert" at the time officers searched Whaley's apartment for a gun. The alert meant that Mays may have possessed a handgun, he added.
Both Houser and Dettman added that Whaley told them he had given Mays $600 to find an apartment.
Iowa Assistant Attorney General Douglas Hammerand briefly cross-examined both Houser and Dettman, asking where the gun holster was found. Both stated it was found in the bedroom.
Houser added he didn't know exactly when the holster was found or why the apartment was messy when he arrived.
The defense rested its case about 9:45 a.m. Thursday, after Whaley told Judge Christopher Foy he had decided not to testify.
Closing arguments are expected to begin late Thursday morning.