MASON CITY | An evening where construction meets couture will return to Mason City for its third year.
Hammers & Heels for Habitat — Habitat for Humanity of North Central Iowa's largest annual fundraiser — is Thursday, April 26, at The Music Man Square, 308 S. Pennsylvania Ave., and will feature a fashion show, live and silent auctions and food and drinks.
"We wanted an event where people can go out and have a lot of fun ... and know they're supporting a good cause," said Melissa Schoneberg, Habitat for Humanity of North Central Iowa executive director.
A pre-party will start at 5 p.m. with drinks and food from 1910 Grille and food trucks, and desserts from Hy-Vee East. The fashion show begins at 6:30 p.m.
This show will feature 10 construction-material dresses made by area businesses.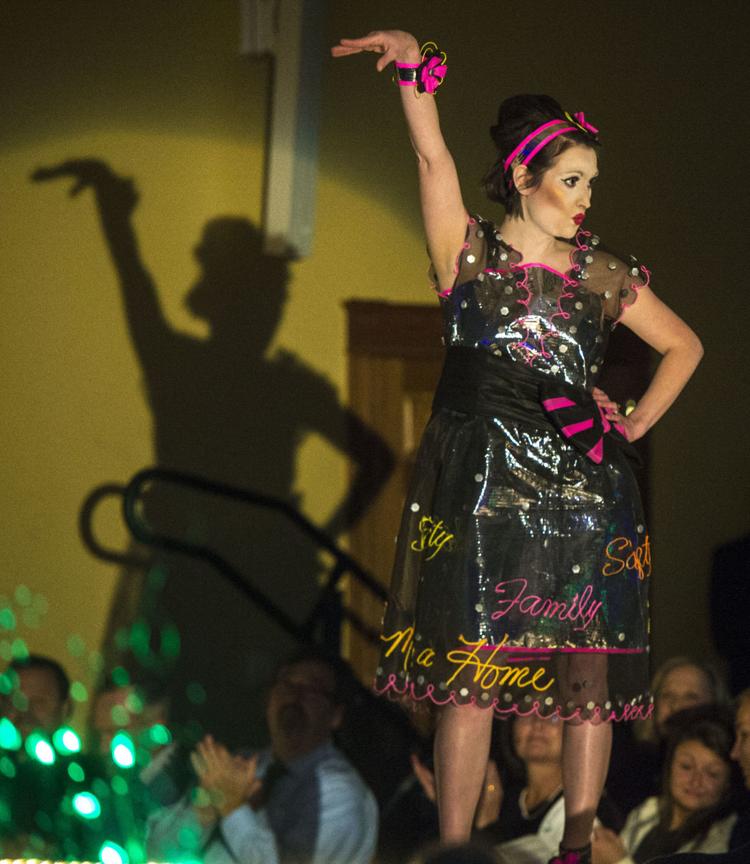 Wire, fencing, house wrap, duct tape, hardware and landscape materials are among the expected dress components.
"(The dresses) are amazing," Schoneberg said. "From a distance, you can't tell they're made out of construction materials."
Participating businesses are Paint Me Gourmet, Crown Point Builders Inc. of Garner, Dean Snyder Construction of Clear Lake, MBT Bank, Diamond Jo Casino of Northwood, Floor to Ceiling, WWA Architecture + Planning, Hy-Vee East, Market 124 and Habitat for Humanity.
A panel of judges will award prizes in five categories and the audience will vote for its favorite dress through donations in the People's Choice Award.
A silent auction will be held before the show, which will be followed by a live auction. Some of the auction items are jewelry, handmade children's furniture, a cruise on the Lady of the Lake and a special wine and food experience at K & B Emporium's Wine Cellar as well as a four-day trip to Sonoma/Napa Valley Wine Country.
"It's just a neat way for people to get together and raise money for safe and affordable housing," she said.
Last year's event raised more than $42,000, and Schoneberg said the organization hopes to raise even more this year.
"It really is an important event for Habitat, so I hope people come support it whatever happens with the weather," she said.
"We couldn't do local projects without (the community's support)," she said.
Tickets for the show are $50 in advance or $60 at the door.
Because there is limited space at Music Man Square, Schoneberg encouraged individuals to purchase their tickets in advance. Tickets are available at the Habitat ReStore, MBT Bank, HyVee East and West in Mason City, Clear Lake Chamber of Commerce and www.habitatnci.org.
For questions, call the Habitat for Humanity of North Central Iowa at 641-424-8978.
Photos: Hammers & Heels Fashion Show 2017
Music Man Square hosted the second annual Hammers & Heels for Habitat fashion show which featured 10 dress designs from North Iowa businesses that used construction materials to build the dresses. 
Businesses and organizations who presented designs were Diamond Jo Casino, Farmers State Bank, Crown Point Builders, MBT Bank, Paint Me Gourmet, Thrivent Financial, Dean Snyder Construction, Floor to Ceiling Store, Metalcraft and Habitat for Humanity NCI.