'Bern was a free spirit': Clear Lake man who died in motorcycle crash loved family, bikes (with photos)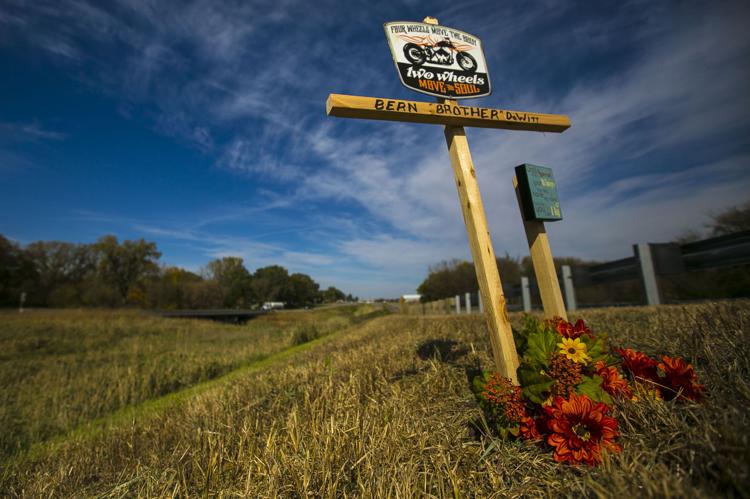 MASON CITY | One of the last times Bernard DeWitt called one of his best friends, he was excited to share that his granddaughter finally said "grandpa."
"He just called me out of the blue," John Robinson said, as he became emotional. 
His granddaughter, Paislee Humburg, is about 18 months old. Paislee will not remember the grandfather who loved her so much, Bernard's daughters said.
Friends and family called him Bern or Bernie.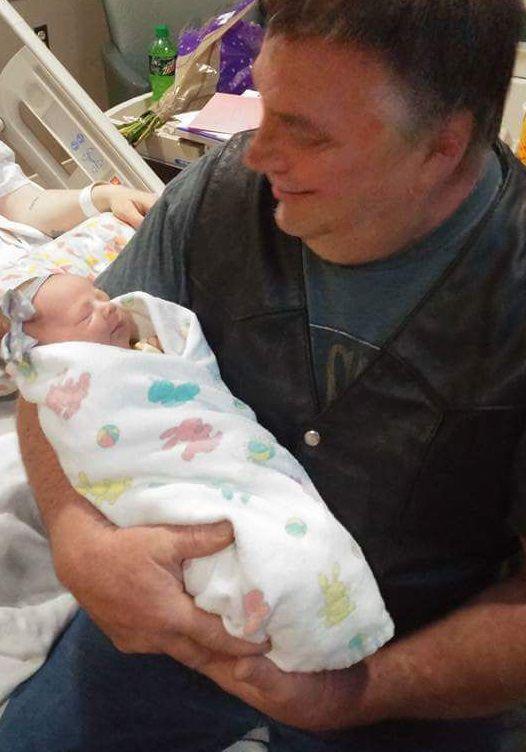 The accident
Bernie, 49, of Clear Lake, died at Mercy Medical Center-North Iowa Tuesday after his motorcycle crashed into the Winnebago River north of Mason City.
He was northbound on Highway 65 about 1:40 p.m. Tuesday when he left the road, traveled into the median and ended up in the river, just north of B-20.
The crash remains under investigation. 
A family man
Samantha DeWitt, Paislee's mom and Bernie's daughter, said Bernie really loved his family. Her sister, Jessica DeWitt, said her dad was "just all-around a great guy."
"He'd give you the sweater off his back," Jessica said. 
The daughters said they have so many funny memories of their father, who Jessica said "had jokes for days."
He liked to argue about whose football team was better. Bernie preferred the Carolina Panthers and the Texas Longhorns.
Bernie also helped make sets and paint them for the girls' dance class.
Robinson said Bernie liked to draw panthers and eagles when he was in school. Jessica called him an artist. 
'A free spirit'
Bikers view eagles as a symbol for "free spirit."
"Bern was a free spirit," Robinson said.
He also loved his dogs, Alfie and Abel. Abel was named after the character from "Sons of Anarchy," a television show about a motorcycle gang.
Bernie was always riding bikes on his family farm, Robinson said. He got his first motorcycle when he was about 20 years old, around the time when he returned from military service.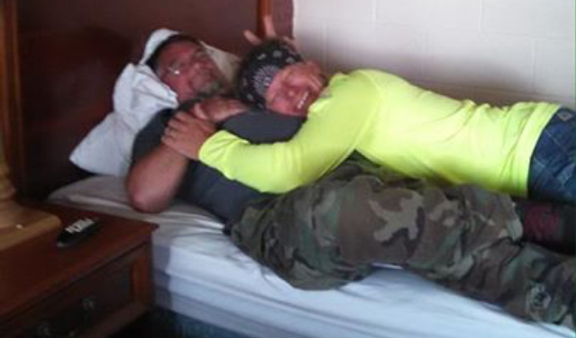 A week or so before the accident, Robinson and Bernie went on a motorcycle ride.
"He was making fun of me," Robinson said, laughing.
Robinson had recently undergone surgery, so the wind was hurting his face. He told Bernie the wind hurt and Bernie told him, "That's one thing a biker should never say!"
"We had a great talk," Robinson said. "We had a discussion on what he wanted us to do with him once he passed on."
Mason City roots
Robinson, Bernie and Mike Clayton have been friends since they were about 14 years old and attended Mason City High School. Bernie, who was born in Tye, Texas, graduated from MCHS in 1986.
Bernie enlisted in the Air Force after graduation and moved back to Mason City after being honorably discharged. He worked for IMT in Garner and later at Smithfield.
"He was so dedicated," said his father, David DeWitt," a wonderful young man."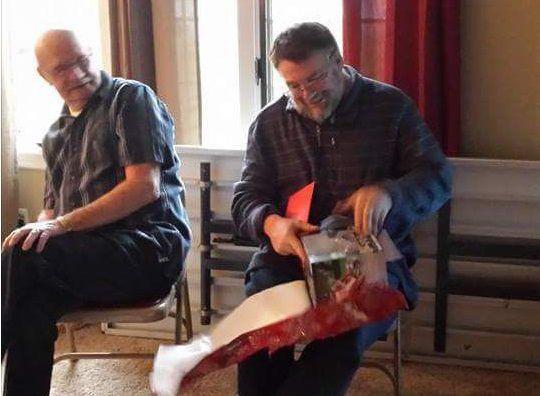 Bernie's mother, Virginia, recently had surgery in Rochester, Minnesota. He took almost two weeks off work to shuttle his dad, David, from Mason City to Rochester each day. 
Jessica said her father spent every day with his mom when she was in the hospital in Rochester. That's just the kind of man he was, she said.
To Robinson and Clayton, losing Bernie is losing a brother and lifelong friend.
"We were brothers with different parents," Robinson said. "We religiously rode bikes.
"Man, he loved to ride. That was his escape."
'I knew something was wrong'
After the accident, Robinson got a call from Clayton, who was riding with Bernie at the time of the crash.
"When Mike called me … I knew something was wrong," Robinson said. "I knew what it was about. I just knew."
The DeWitt family, including Bernie's parents and daughters, are reaching out to a witness who rushed into the water to help.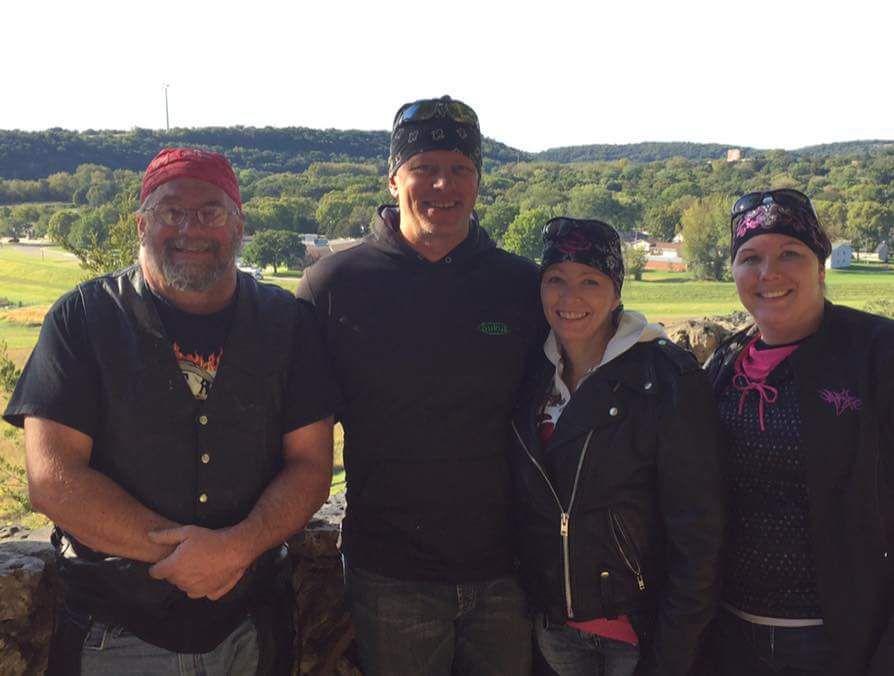 Justin Hop of Newport, Minnesota, was in Mason City for work when he saw the accident.
Hop said he found DeWitt lying in the water, and he and another woman held DeWitt's head above the current, Hop said, hoping help would come.
David said the family wants to thank Hop and everyone who helped at the scene.
A funeral instead of a birthday
Angie Malave, of Fort Lauderdale, was engaged to Bernie. She was going to fly to Iowa and surprise Bernie on Thursday, so they, with friends and family, could celebrate his 50th birthday Saturday, according to friends and family.
Instead, they all attended his funeral Saturday.
"I just didn't expect to be 27 planning my daddy's funeral," Jessica said, as she cried.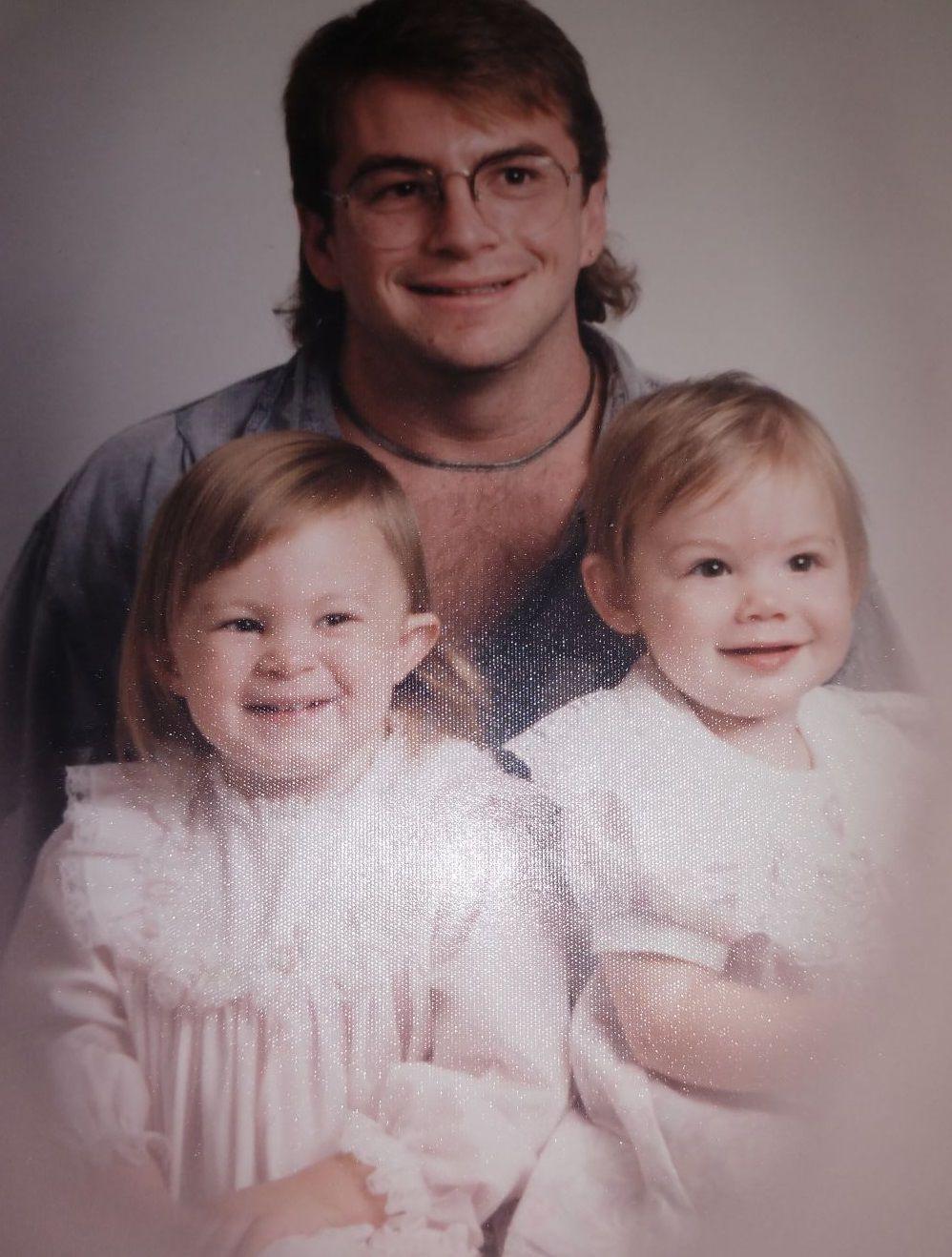 Jessica and Samantha gathered photos Thursday in preparation for the service. 
His wish was to be cremated. Jessica and Samantha are having pendants made with his ashes so they can always carry some of him.
"My biggest struggle is that he won't get to watch us get married, he won't get to walk us down the aisle, he won't get so see Paislee grow up, he won't get to meet any of my children," Jessica said, emotional.
One day, when Paislee is older, Samantha and Jessica have a lot they want to tell her about Bernie.
"We're going to tell her how great of a guy he was, how much he loved her, how proud he was of her, how smart he thinks she is," Jessica said. "There's just so much I can say about my dad."
And Paislee's grandpa.