Sheffield coffee shop, events center preserves local history, memories (with photos)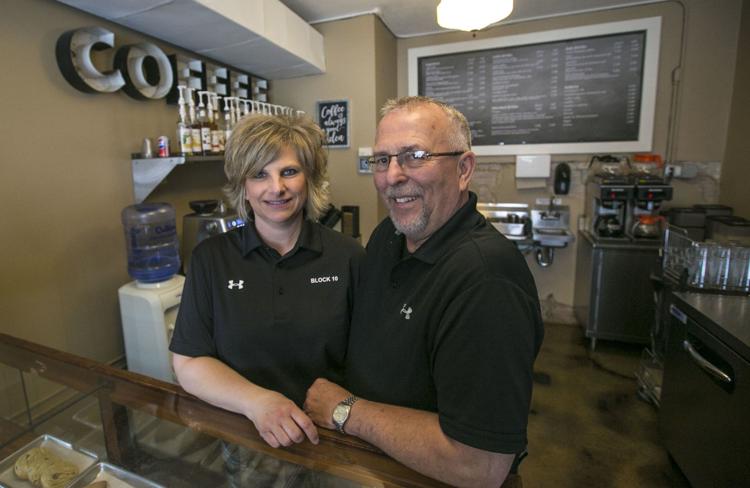 SHEFFIELD | A historic building — and decades of memories — has been preserved in Sheffield.
That's thanks to Holly and Randy Coffee, of Chapin, who purchased the 1921 City Memorial Hall, 309 Gilman St., and transformed it into a bustling coffee shop and events center in the city's downtown.
"We brought it back to life," said Holly, a Sheffield native. 
The five-story, 12,000-square-foot building, now known as Block 10 at 1921 City Hall, offers a variety of coffee and beverages as well as hot and cold sandwiches, soups, salads and baked goods for breakfast and lunch.
"It's quite the building," Randy said. "There isn't any part of it that we haven't touched."
The building, positioned on multiple lots on Block 10 in Sheffield, was originally home to the city's council chambers, library and community center, including a basketball court, before moving to South Third Street.
Remnants of that history, as well as that of Sheffield, line nearly every inch of the coffee shop and events center in the form of photographs, blueprints and memorabilia that have been donated or purchased. Other items, like the old high school gym floor and the old city jail, have been repurposed and featured in the space.
"It means a lot to us for people to relive those memories," Randy said.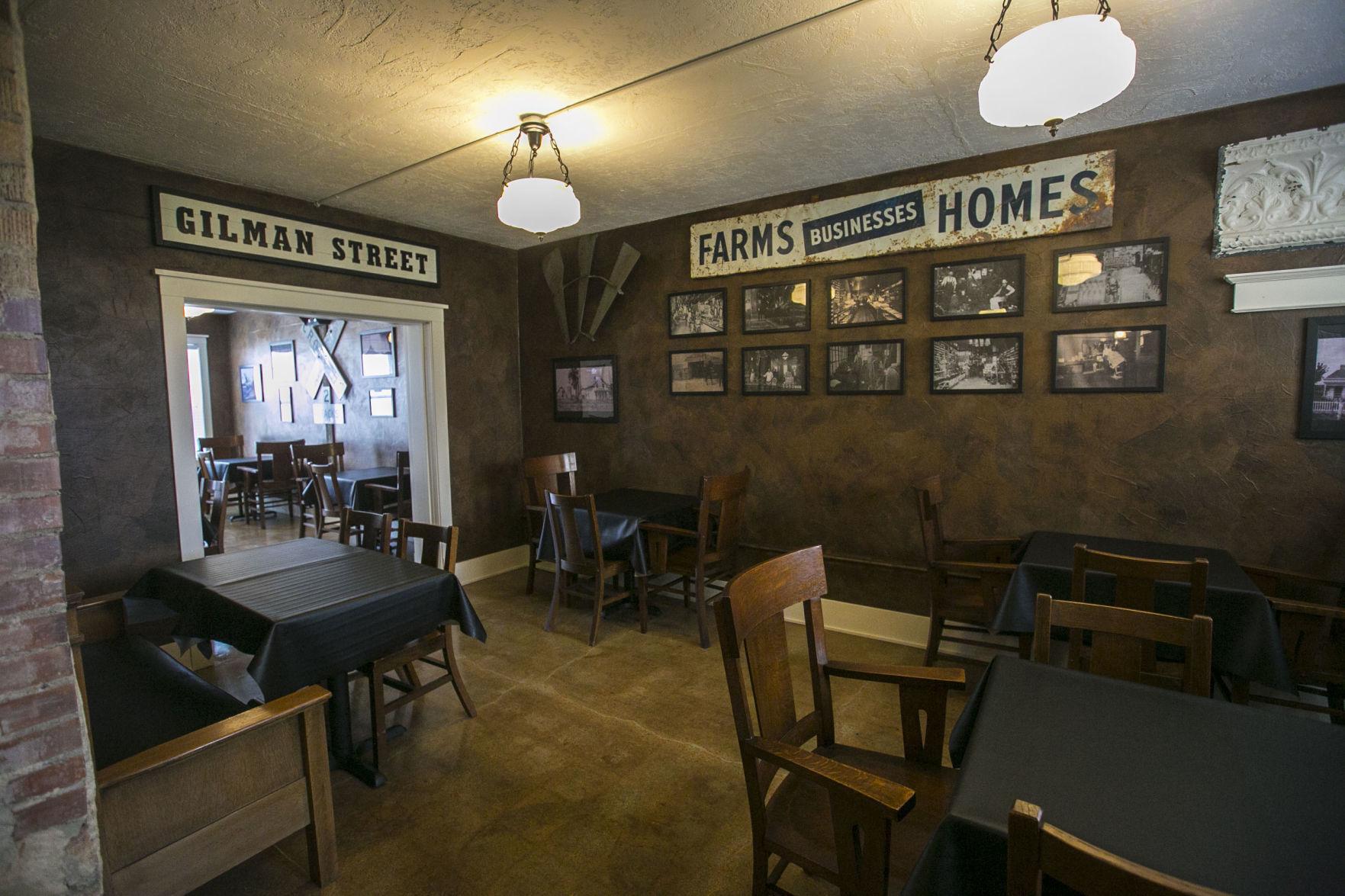 In 2015, Randy, who is vice president of sales and marketing at Superior Grain Equipment, was attending an estate auction at the building, which was privately owned as a residence for nearly 20 years, for Holly who wanted two tables included in the sale for her antique home décor store in Chapin when he learned of its rich history and was inspired to purchase it.
"We had no idea what we were going to do, but these two tables started this massive investment that we put into this place," he said.
After purchasing the building, the couple — with a lot of help from friends and family — began months of restoration.
Restored, the building features a coffee shop, dining space, a commercial kitchen, a bar area, restrooms, multiple meeting rooms, a reception hall and an old renovated gym to accommodate larger events, like wedding receptions and community events.
In April 2017, Randy and Holly opened Block 10 at 1921 City Hall offering hot and cold beverages and baked goods, before expanding their offerings to lunch in August 2017.
"We're not here to compete," Randy said. "We're here to help support the community and help grow the community."
In addition to offering breakfast and lunch, Block 10 at 1921 City Hall also caters on-site and off-site events.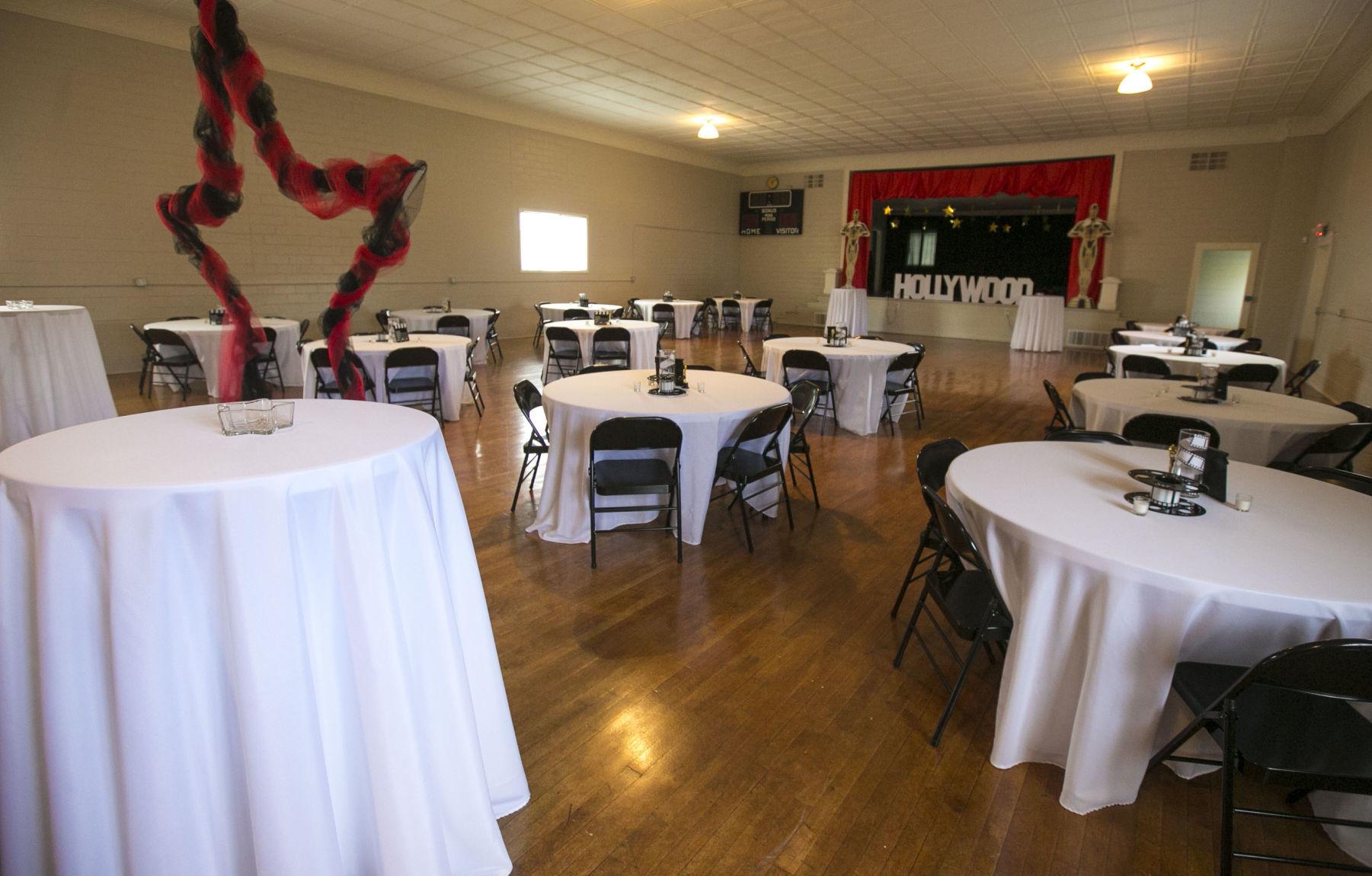 Since opening, Block 10 in 1921 City Hall, which employees six to eight people, has hosted wedding receptions, Breakfast with Santa, Relay for Life, the Ducks Unlimited banquet, business meetings, class reunions, birthday parties, graduation parties and community events.
"From this weekend until late October we have events going on," Holly said.
The couple, who also own the fire station next door, said they hope to expand their gathering space into that building as well as add a courtyard for dining in the future. 
"We're working toward it," Holly said.
The Coffees said because of the building's history, they are frequently asked to provide tours, which they are more than happy to do.
"It's a preservation of history and in doing that it's a preservation of memories for people," Randy said. "Hopefully those memories get passed onto other generations. That means something to us."
The coffee shop is open from 7 a.m. to 1 p.m. Monday through Friday for breakfast and lunch, and 7 to 11 a.m. Saturday for breakfast.
For more information about the coffee shop and events center, visit the Block 10 at 1921 City Hall Facebook page.