Britt patriarch of West Hancock girls' basketball, remembered as passionate coach, educator (with photos)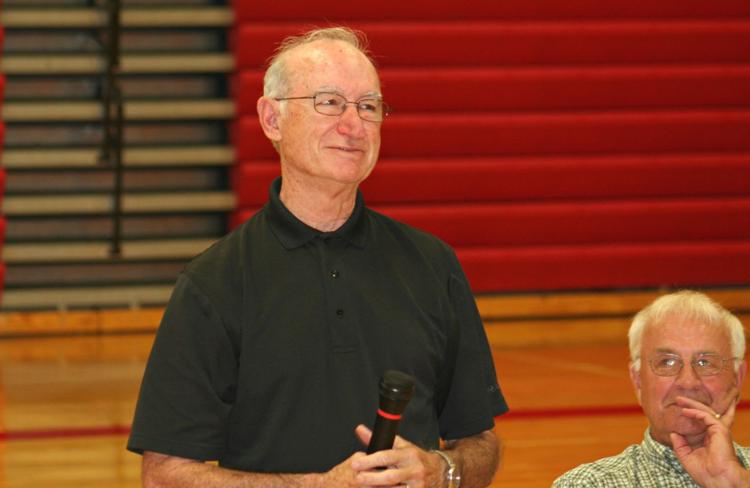 BRITT | For those who knew Bill Hudson, he was much more than a basketball coach.
He was a husband, a father, a grandfather, a great-grandfather, friend and "a great gentleman" respected by many.
That was evident Tuesday, Dec. 19, as a crowded gymnasium of basketball fans, including his former players, colleagues and friends, stood for a moment of silence before the West Hancock varsity girls basketball game against Newman Catholic to remember him and Amy Paulus, the wife of the Rev. John Paulus, former pastor at Britt Zion Church of the Nazarene, and mother of a former boys basketball player.
Hudson, 84, died Friday, Dec. 15, at his home in Britt.
"He was a tough coach, but he wanted a successful program, and the girls all knew he cared about them," said Julie Guenther, who coached with Hudson from 1984 to 1987. "He knew how to laugh and have fun with them as well as expect a lot out of them."
Hudson, a 22-year girls basketball coach, is credited for starting the girls basketball program at Britt High School in 1971, and laying the foundation for decades of athletics for girls.
Early beginnings
Hudson, a Horton, Kansas, native, started his teaching and coaching careers in Nebraska after serving in the U.S. Navy for six years and graduating from Peru Teacher's College in Peru, Nebraska.
In 1967, Hudson and his wife, Sandi, moved to Irwin, Iowa, where he taught industrial arts and coached varsity boys' basketball, football and junior high boys and girls basketball for two years.
It was there he met and coached with Gene Perkins, who is now a resident of Britt and Hudson's neighbor. Hudson was the head coach for boys basketball and Perkins was his assistant, and Perkins was the head football coach and Hudson was his assistant.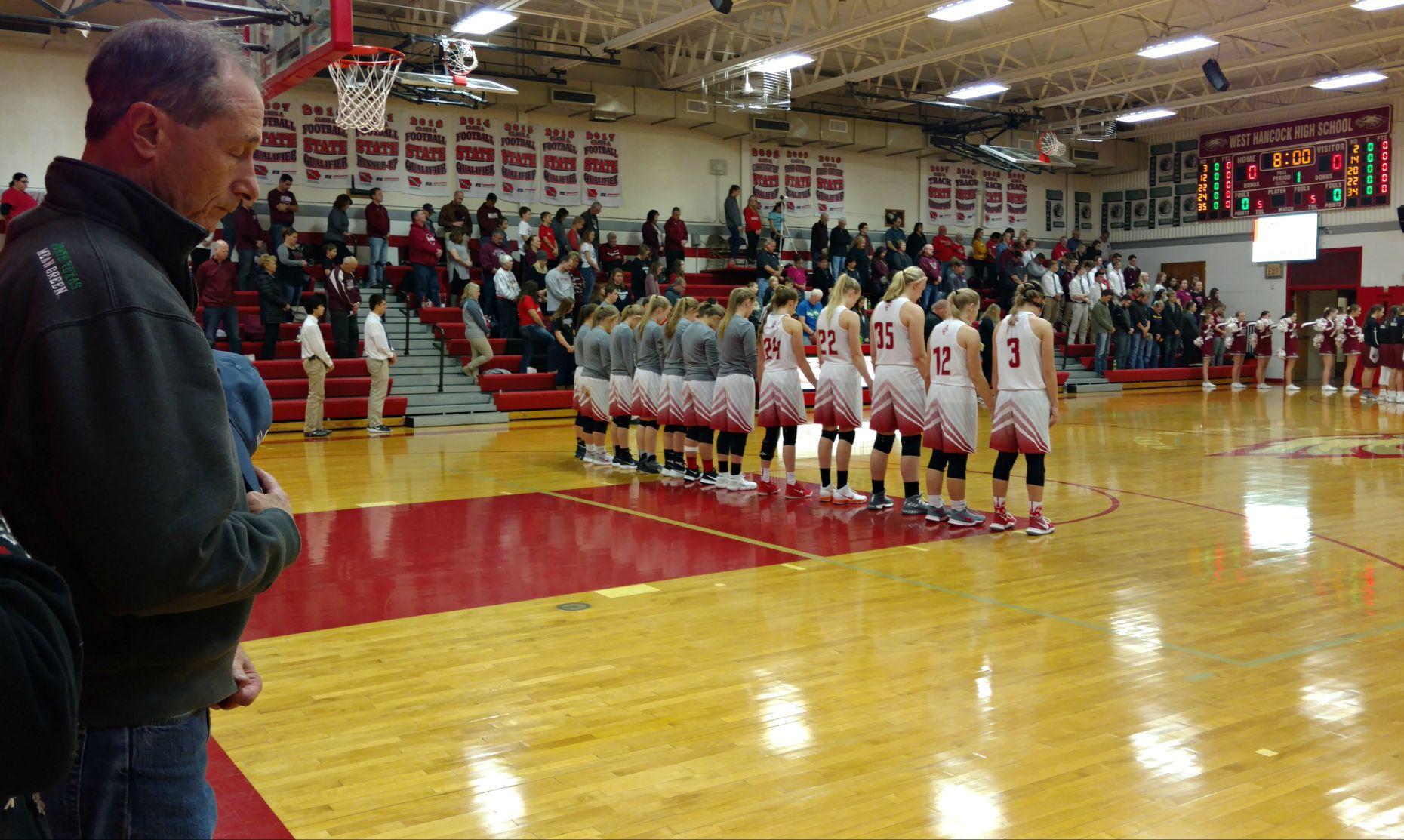 "Bill was a great organizer, and I always admired the way he set up practices and did things," he said. "He was very well-respected by the boys then, and even when I helped him here, the girls had a lot of respect."
In 1969, Hudson became the guidance counselor and girls basketball coach in Exira, Iowa, but he and Perkins would be reunited in 1983 in Britt when Perkins landed coaching and teaching jobs at the school.
Hudson arrived in Britt in 1971 and started the high school girls basketball and softball programs.
"When you start something from scratch, that's pretty remarkable what he did," Perkins said.
While he was at Britt, Hudson continued his 37-year career as a guidance counselor, coached volleyball and served as athletic director. He retired in 1997.
In retirement, Hudson enjoyed spending time with his family, volunteered with Meals on Wheels in Iowa and Texas and was active in Britt United Methodist Church.
Patriarch of girls basketball
At a table in the West Hancock High School library, former players, parents of former players and coaches reminisced about Hudson's career coaching six-on-six girls basketball, drawing laughter about forgotten uniforms, broken beds and his go-to phrases as well as relished memories of the school's first appearance at Veterans Memorial Stadium in Cedar Rapids for the state tournament where thousands of area fans cheered the team on as it became 2A champions and finished fourth place overall.
"My dream forever was to go to Vets Auditorium," said Linda Sanger, who was a chaperone for the girls basketball team under Hudson. "In 1980, that was my ticket to go."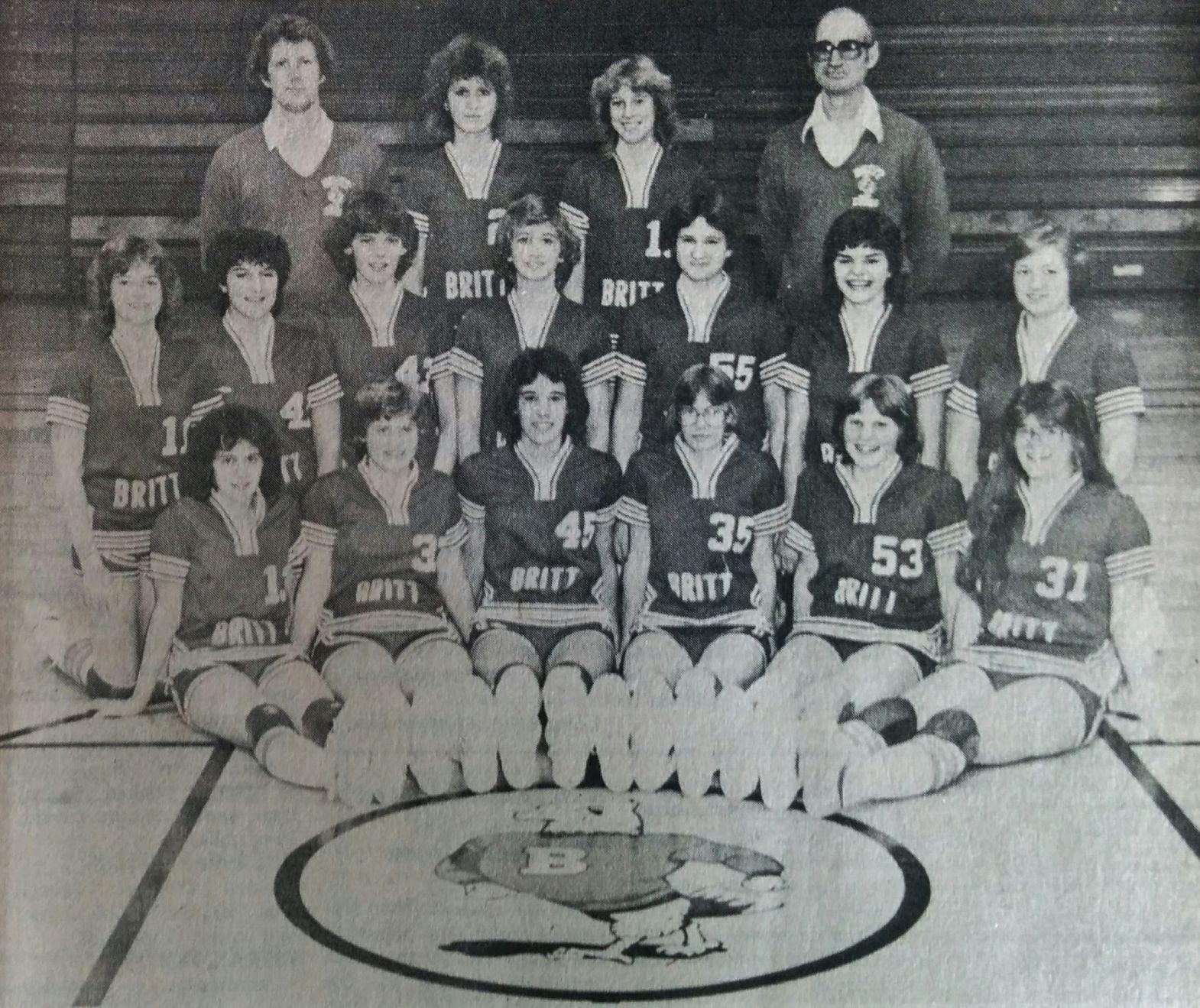 Jane Swenson, who played girls basketball from 1971 to 1975, remembers when girls basketball at Britt High School began under Hudson's leadership.
"There was gobs of girls out for basketball," she said. "We had so many people out until we started doing the running and the drills and that kind of stuff."
During Hudson's 22-year career as the girls basketball coach, his record was 329-117, and he led the team to two state tournaments in 1980 and 1982 and eight North Iowa Conference championships.
He also had 57 All North Iowa Conference selections, four all-state selections and one Iowa Girls High School Athletic Union Hall-of-Fame player.
Jana Loeschen, who played girls' basketball from 1979 to 1981, remembers learning the fundamentals of basketball during Girls Basketball Association on Saturday mornings led by Hudson.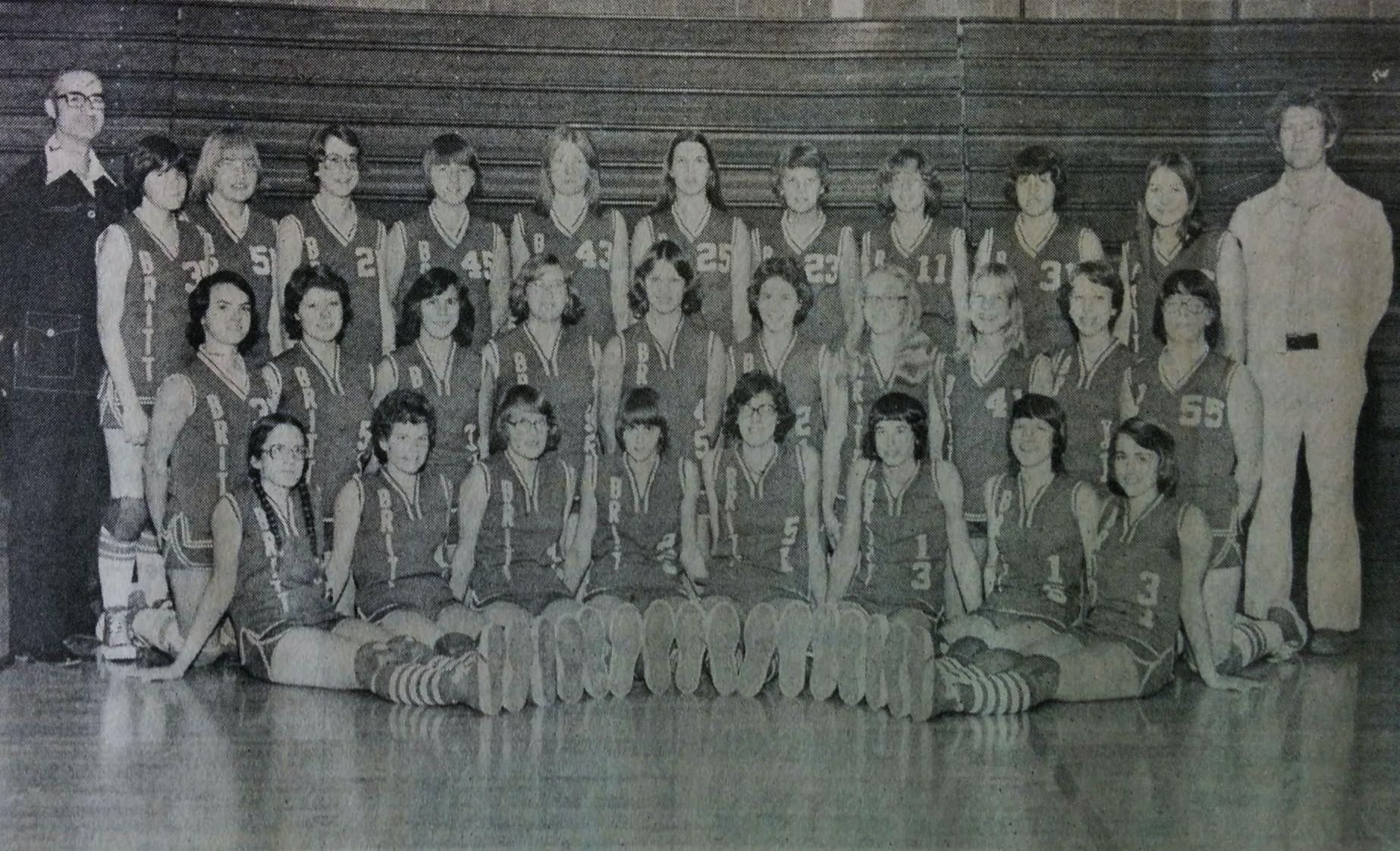 "There was a lot of us little ones in there between third and eighth grade," she said.
And many of those girls became Hudson's high school basketball players.
One of those girls was Cathy Weiland, who was one of six Madson girls who played for Hudson.
"It was all the basic fundamentals, and he made it fun," she said.
Weiland played girls basketball for Hudson from 1981 to 1985 with teammates, like Roxanne Savoy, who suited up for the 1982 state appearance.
"He was intense, but everybody respected him. He wanted us to win," she said.
Guenther was the assistant coach for Hudson from 1983 to 1986, while it was still six-on-six.
"I was a new teacher, new coach, brand new to everything, but I just so much appreciated his passion for the sport, his love for young people," she said. "There were a lot of life lessons taught on the court and off the court."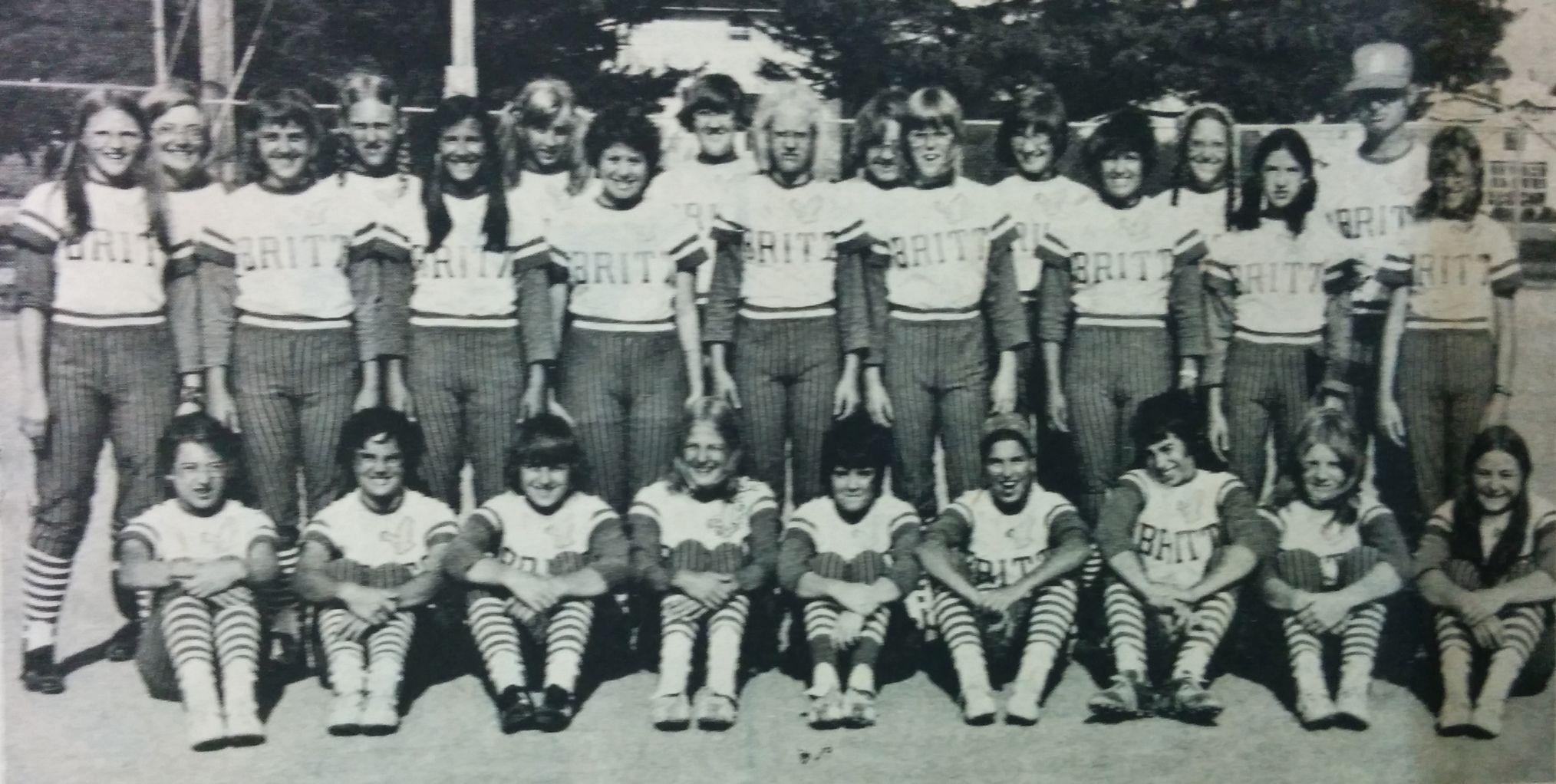 When Hudson stepped down as the girls basketball coach in 1995, he continued to support the program.
Kevin Wilson, who was the head girls basketball coach in 2005 and 2006 and has been an assistant coach since, said he and Hudson would visit often about basketball.
"We'd just sit and talk about basketball for hours," he said.
Wilson recalled a time five years ago, when he visited Hudson to show him a highlight video, and what was supposed to be a quick visit ended up lasting hours.
"We meshed well," he said. "I would've loved to be coaching when he was around. It would've been fun."
Lasting legacy
Today, a large accomplishment board sits on the wall of the West Hancock High School gym.
It was unveiled at the six-on-six girls basketball reunion in 2012 that honored Hudson for his commitment to girls basketball at Britt and West Hancock schools.
"This was his life. He loved it," said Hudson's son, Mark Hudson, who resides in Fort Worth, Texas, but was in Britt Dec. 19.
And this fall, Hudson was named to the Iowa Girls Coaches Association Hall of Fame.
Greg Bodensteiner, a member of the Iowa Girls Coaches Association, said due to Hudson's health, a plaque was made and sent to him before the induction banquet, which will take place in April.
"It was reported to me that Bill was pleasantly surprised by the honor," Bodensteiner said in an email.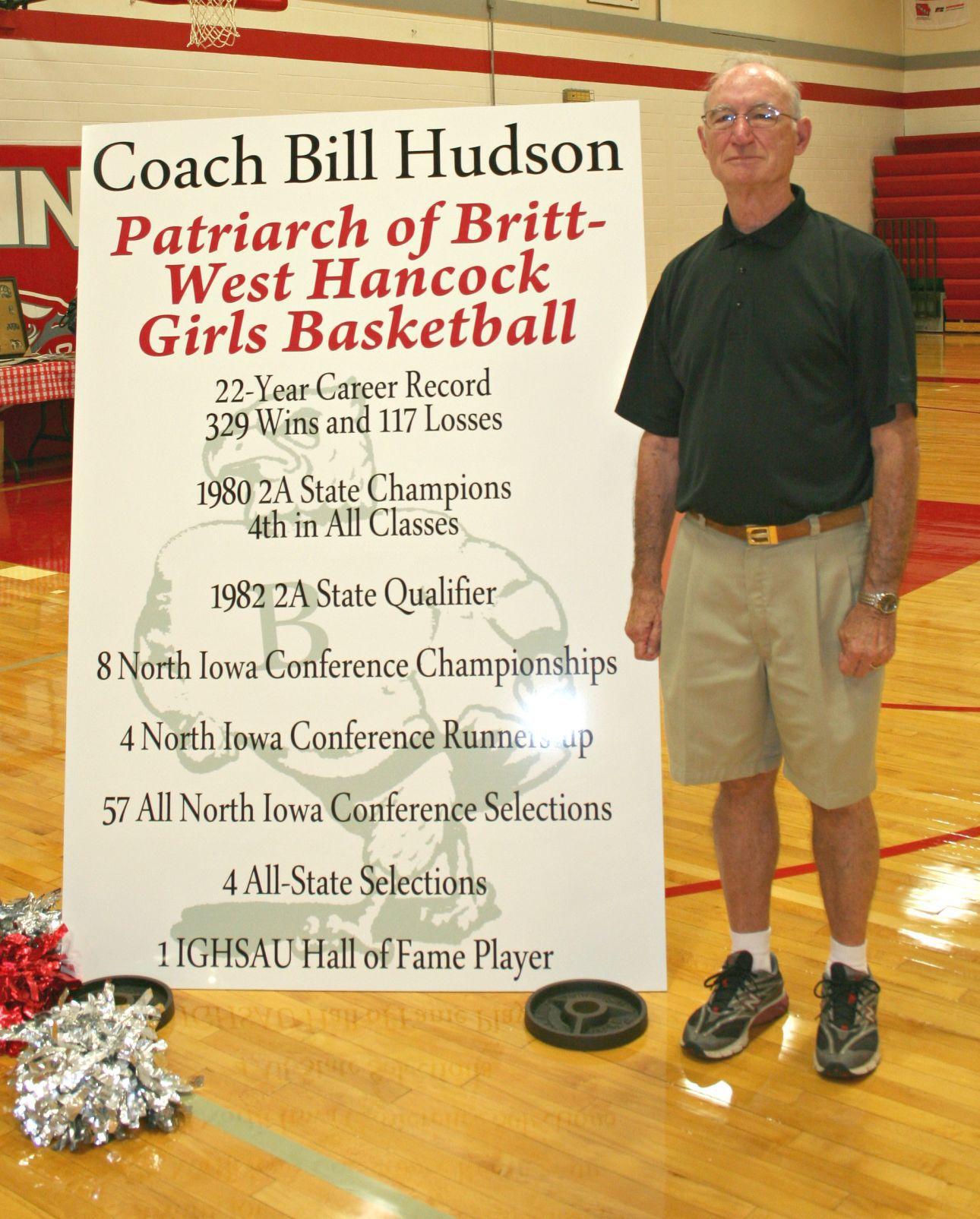 The recognition is based on Hudson's record, longevity, state tournament accomplishments and service with the Iowa Girls' Coaches Association.
Bodensteiner said it's one of the coaches association's goals to "recognize coaches who have given a lot to girls' basketball in general."
Hudson's legacy will likely continue at West Hancock through the girls he coached who in turn became coaches as well as his assistant coaches, friends and family.
"His influence is huge," Weiland said.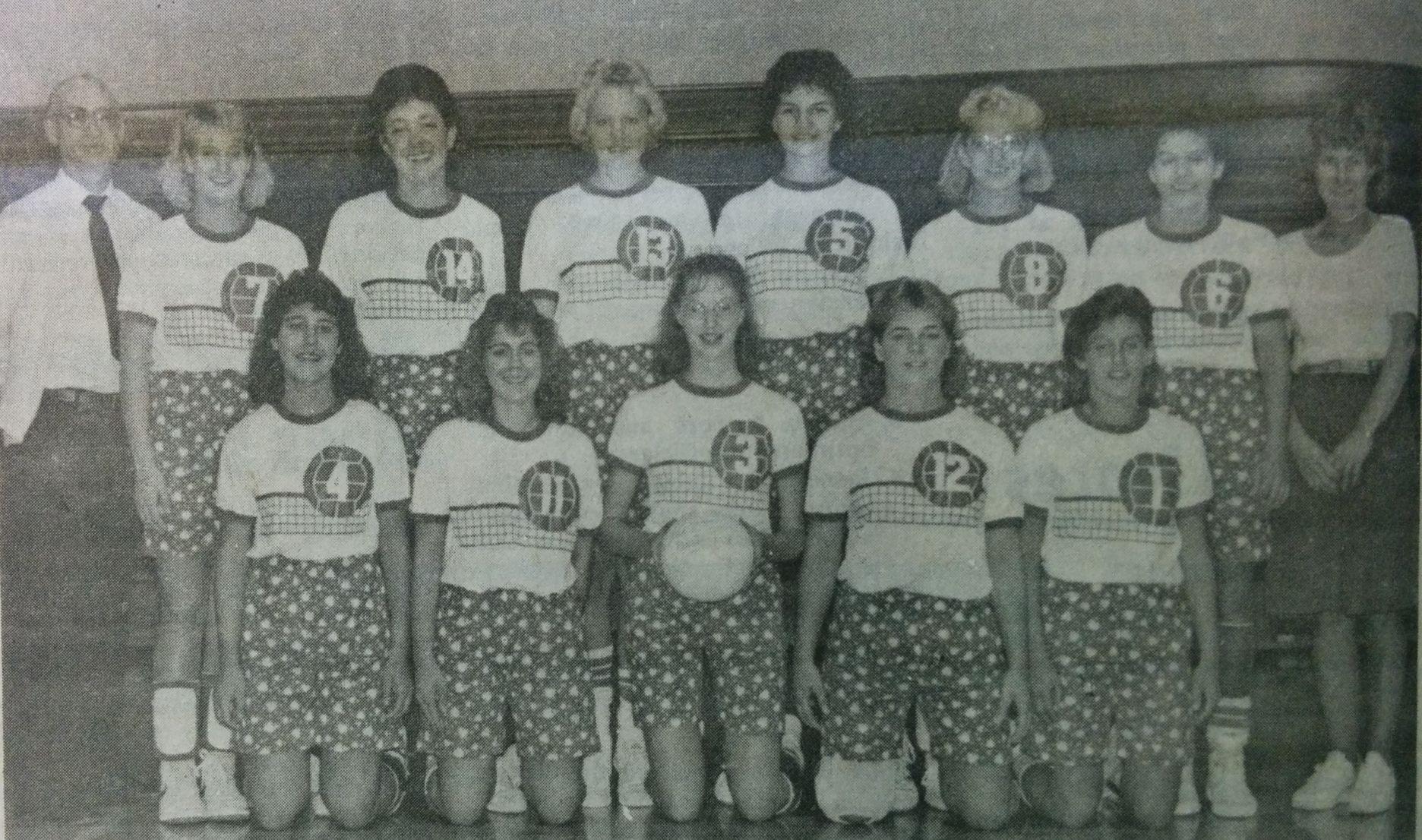 A memorial service for Hudson will be held at 10:30 a.m. on Saturday, Jan. 6, at the United Methodist Church, 707 Fourth St. SW in Britt, with the Rev. Robert Dodge officiating. Burial will be held at Evergreen Cemetery in Britt.
His visitation is from 4 to 6 p.m. on Friday, Jan. 5, at Ewing Funeral Chapel, 178 Center St. W. in Britt, and will continue one hour prior to the service.
In lieu of flowers, donations can be made to the Britt United Methodist Church or Hospice of North Iowa.