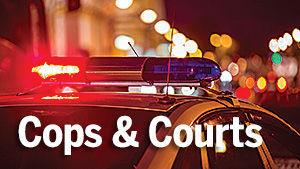 MASON CITY | A juvenile has been charged with various traffic-related offenses after he led an Iowa State Patrol trooper on a high-speed chase Friday night, law enforcement said. 
Iowa State Patrol Sgt. Dana Knutson said the chase started around 7:30 p.m. on Highway 122 near Jonquil Avenue when a trooper tried to pull over the juvenile for failure to dim headlights. 
The chase continued for about three to four minutes, Knutson said, reaching speeds of over 100 mph.
The trooper used a pit maneuver to stop the juvenile's vehicle, a 2000 silver Hyundai, around Eisenhower Avenue, he added. No injuries were reported, and the juvenile surrendered to law enforcement. 
Knutson would not release any information about the juvenile or the juvenile's charges. 
Juvenile court records are now confidential unless they involve a forcible felony, such as murder, kidnapping or robbery. The law went into effect in July 2016. 
However, police are allowed to provide non-identifying, basic information, which includes criminal charges and the age of the juvenile.