Northwood City Council advances fireworks ordinance, hears residents talk golf carts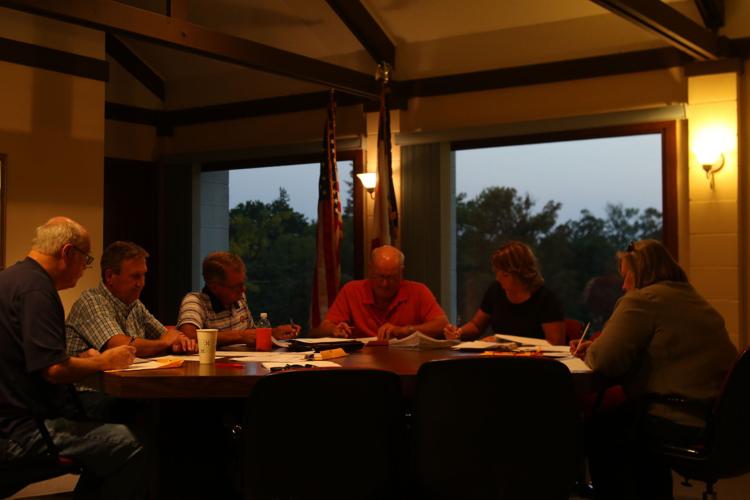 NORTHWOOD | At Northwood's City Council meeting Monday night, officials approved the second reading of a fireworks ordinance and agreed to ask the homeowner of a burnt-down property to put orange plastic fencing around its perimeter.
The main concern to residents in attendance, however, was whether they would be able to operate golf carts after sunset.
Gary Pangburn, a resident who strongly opposes the ordinance banning golf cart use at night, presented council members with a petition bearing more than 200 signatures of Northwood citizens who are against it. Other residents in attendance said they should be able to operate golf carts, as long as they are equipped with bright enough head and taillights.
Council members, however, state that police have concerns about tracking the carts, along with the possible safety issues on city roads. One of them, Dan Reeder, said Forest City, Manly, Osage and multiple other nearby towns have a similar sunset ordinance.
Mayor Roger Rustad said discussions about the golf cart issue started in May, adding they only thought they would have to enforce the ordinance for 12 carts. There are actually 62.
"If it's one person, it isn't a problem," he said. "But if all of a sudden, 62 of these are running around town, at night, do we have a problem?"
Along with the golf cart debate, council members approved the second reading of a fireworks ordinance, which would allow them to only be used July 3-4. Rustad said the new ordinance is part of a statewide trend to allow cities to make the call regarding fireworks' use around July 4.
Council members also discussed what should be done concerning 300 2nd Avenue North, a house that was damaged by fire in July. They proposed writing a letter to the homeowner to put orange plastic fencing about its perimeter, as neighbors have complained about its appearance.