Mason City rapper dedicates Native American Music Award to late mother (with photos, video)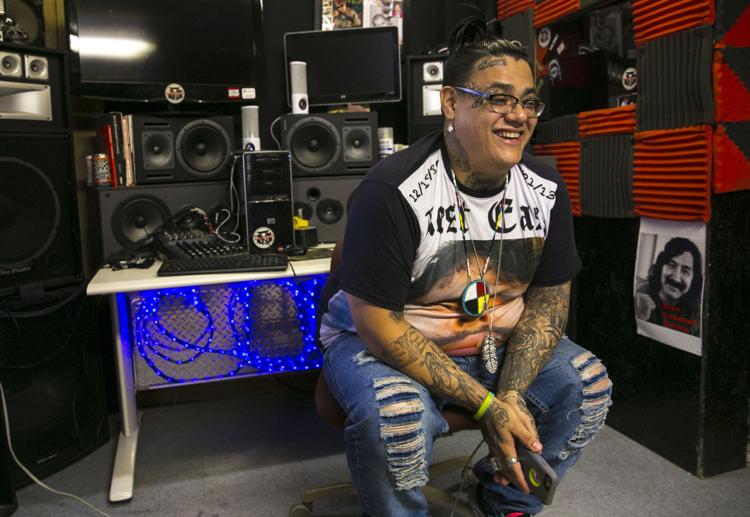 MASON CITY | 214 days.
That is how long it took for Mvskoke rap and hip-hop artist Sten Joddi to go from one of the worst days of his life to one of the best.
On March 14, after a successful kidney transplant, his mother Vernona Lagers died after sudden heart failure. 
"Other than my children, she was the single most inspirational person I've ever known," said Joddi. "She instilled in me my passion for big dreams and self-worth. She taught me that no matter where you're from or the circumstances you're born into, you can be anything you want as long as you're ready to work hard and sacrifice to get it."
The days following her death were filled with grief for the Oklahoma-born and raised artist, who now calls Mason City home.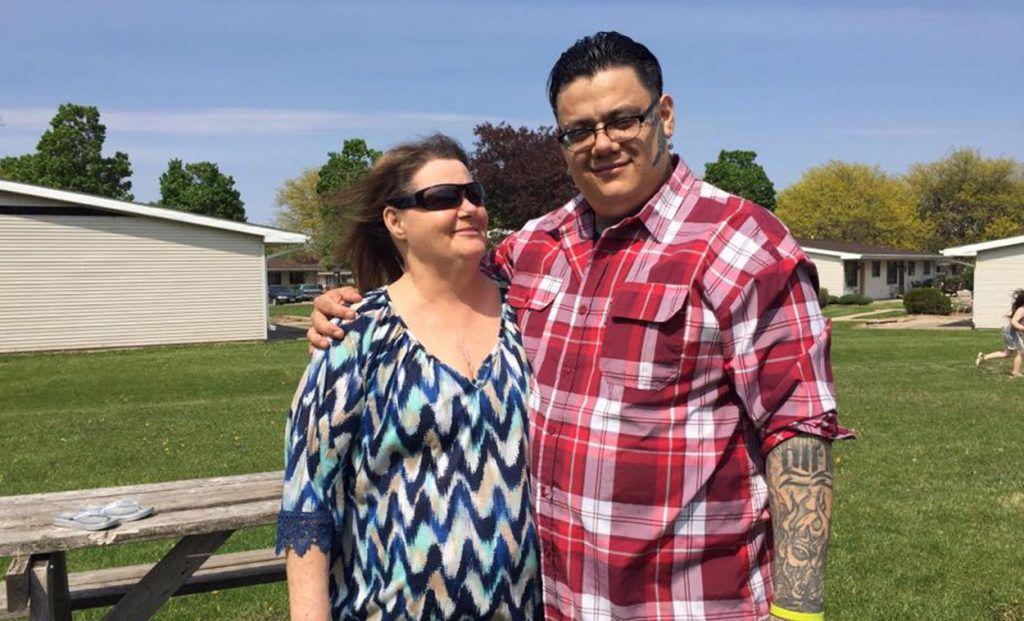 But soon, the grief gave way to inspiration and a drive to honor her memory, culminating in perhaps the biggest night of his musical career.
On Oct. 14, Joddi won his first Native American Music Award in Niagara Falls, New York, in the Best Hip-Hop Album category for his fourth studio album, "The 7th Generation Prophecy." 
"That moment was bittersweet. I broke down instantly thanking her for everything," he said. "It's been very hard since she left, but I honor her by living every day to the fullest. She lived and died for her family and loved unconditionally, so the win was great but I would give it all back to have her here with us."
As far back as the age of 10, a fire was lit inside the Mvskoke artist for music. He recalls listening to rock 'n' roll and country on his parents' home and car stereos, but it was not until he heard hip-hop that he was captivated.
It was in this music that he truly found an identifiable connection.
"The struggle, the stories, the beats, the fashion, the art, just the culture as a whole totally hooked me with the first tape cassette played on a boom box," he said.
Soon after, he began crafting his own lyrics and style. He became confident in the abilities that he was showcasing and found himself separating from the countless 'internet and YouTube famous' rappers as he says, into a legit profession.
And at the forefront of his musical career is his Mvskoke heritage. It was that heritage in fact that inspired the award-winning album "The 7th Generation Prophecy."
Joddi found himself personally and spiritually engulfed in the Standing Rock situation in North Dakota as Native opposition to a pipeline on the Sioux reservation commanded national attention. And naturally, his raw feelings went from pen to paper to the recording studio.
"It is quite possibly the most powerful and epic album I have ever recorded," he said. "It pushes the boundaries and speaks on a lot of touchy subjects. It gives everyone listening a Native perspective of the way today's society views indigenous peoples, their rights, their sovereignty and how that effects everyone spiritually, economically and environmentally all over the world."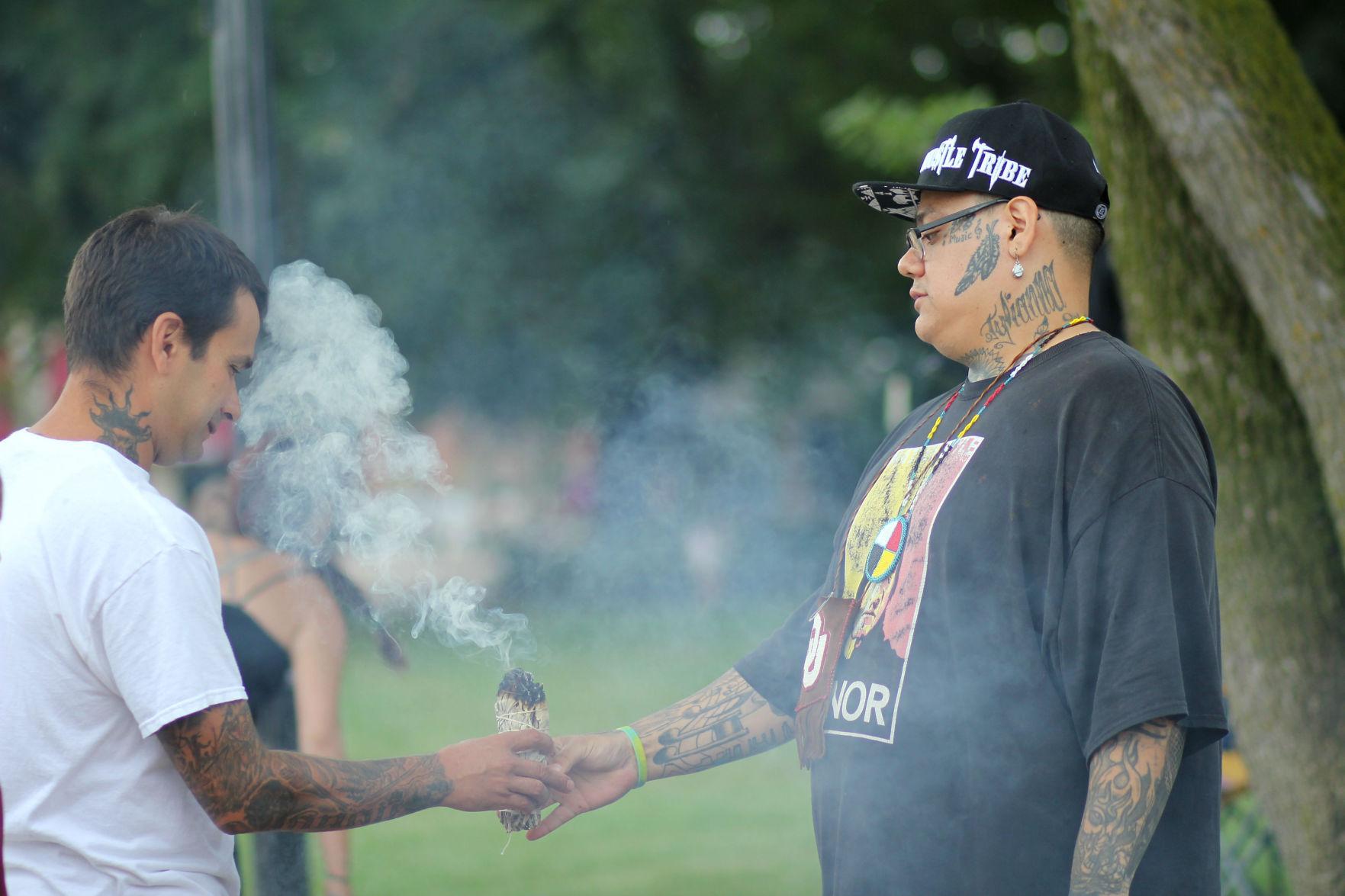 He also draws on his own personal struggles in life and uses them as a way to reach out and give a story of hope to Native youth. Surviving an abusive childhood, a life on the streets, time in jail and an addiction to drugs and alcohol are all experiences he shares in hopes of imparting wisdom on young Native Americans in regards to the paths they choose in life.
Aside from his mother, his five children are the greatest motivation in his life and have led him to have a heart for the younger generation.
"At this point in my career, I'm able to reach out to youth everywhere and especially Native youth with a positive message," he said. "I share 100 percent real-life experiences and with that comes wisdom, wisdom that some youth may not be ready to hear but needs to hear. I make sure to let them know they do have self-worth and that they can do anything they want as long as they work hard, dedicate themselves and never stop pushing to be the best human they can be."
Joddi lives the example he shares of work ethic, showing no signs of slowing down by producing three full-length mix tapes and four studio albums in the last five years. A fifth studio album, #TheSingles, is in the works and will debut this winter.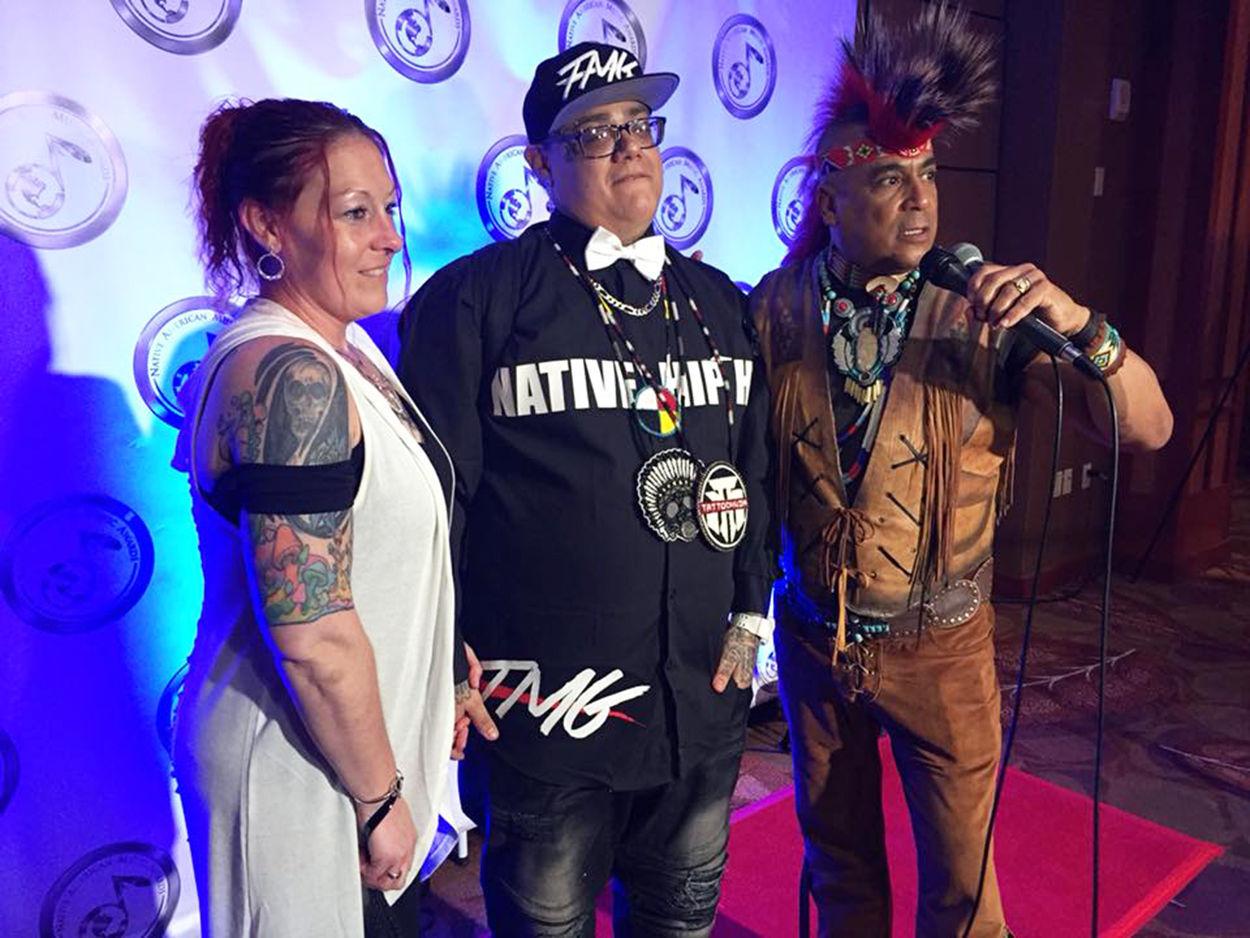 "I have always had a passion for drawing and art," he said. "I did my first tattoo on myself at the age of 12 and now I am a very well-known, accomplished tattoo artist of over 10-plus years."
From a guy that has a hit song called "Big Dreams," you would have to assume that there are still goals remaining for Joddi to check off his list. He is now working on booking a tour across the U.S. and hopes to one day play the main stage back home for his tribe at the Muscogee (Creek) Nation Festival.
"That would be nice, and you know I'm coming anyway," he laughed. "Just to get on that stage…it would show that Creeks can achieve anything just like everyone else."
Through every experience, hardship and obstacle Joddi has maintained a singular focus that keeps the drive to succeed alive in him. He just wants to make his family proud. That includes his wife, Amber, their five children and the memory of his mother.
"She instilled the passion of big dreaming in me and that journey is never complete until the day I go on my journey to the spirit world," he said. "I will continue to reach for greatness as she would want me to."