Gatehouse Capital responds to 'malicious accusations,' still interested in building Mason City hotel
MASON CITY | An executive of Dallas-based Gatehouse Capital says his company is still interested in building a hotel in downtown Mason City and disputes what he considers "malicious accusations" made against its representative, David Rachie.
The City Council on Thursday is expected to vote on a development agreement with San Diego-based G8 Development, a rival bidder on the hotel project.
In an apparent last-minute lobbying effort, Colin McDonald, vice president of development for Gatehouse-Dallas, emailed Councilman John Lee on Sunday touting his company's credentials and setting the record straight on misinformation he said is being spread.
It is not known if the email was sent to anyone else.
After an unusual series of events, the City Council on Nov. 27 voted 5-0 to go with G8 Development over Gatehouse to build the hotel, despite having cast G8 aside twice and having negotiated with Gatehouse for the past several months.
McDonald said Rachie's reputation has been questioned by some despite his work in presenting a plan and creating "a consensus and a vision among and for the people of Mason City culminating in a total endorsement of the Gatehouse plan for the hotel and conference center along with the associated facilities of The Music Man Square."
At the Nov. 27 council meeting, Mayor Eric Bookmeyer questioned Gatehouse corporate's commitment to Mason City's project.
"There's no money from Texas in it," he said. "I'm tired of hearing about Texas. There's no money from Texas in it. Texas has built a bunch of hotels, a billion dollars worth, but they're not in on this deal.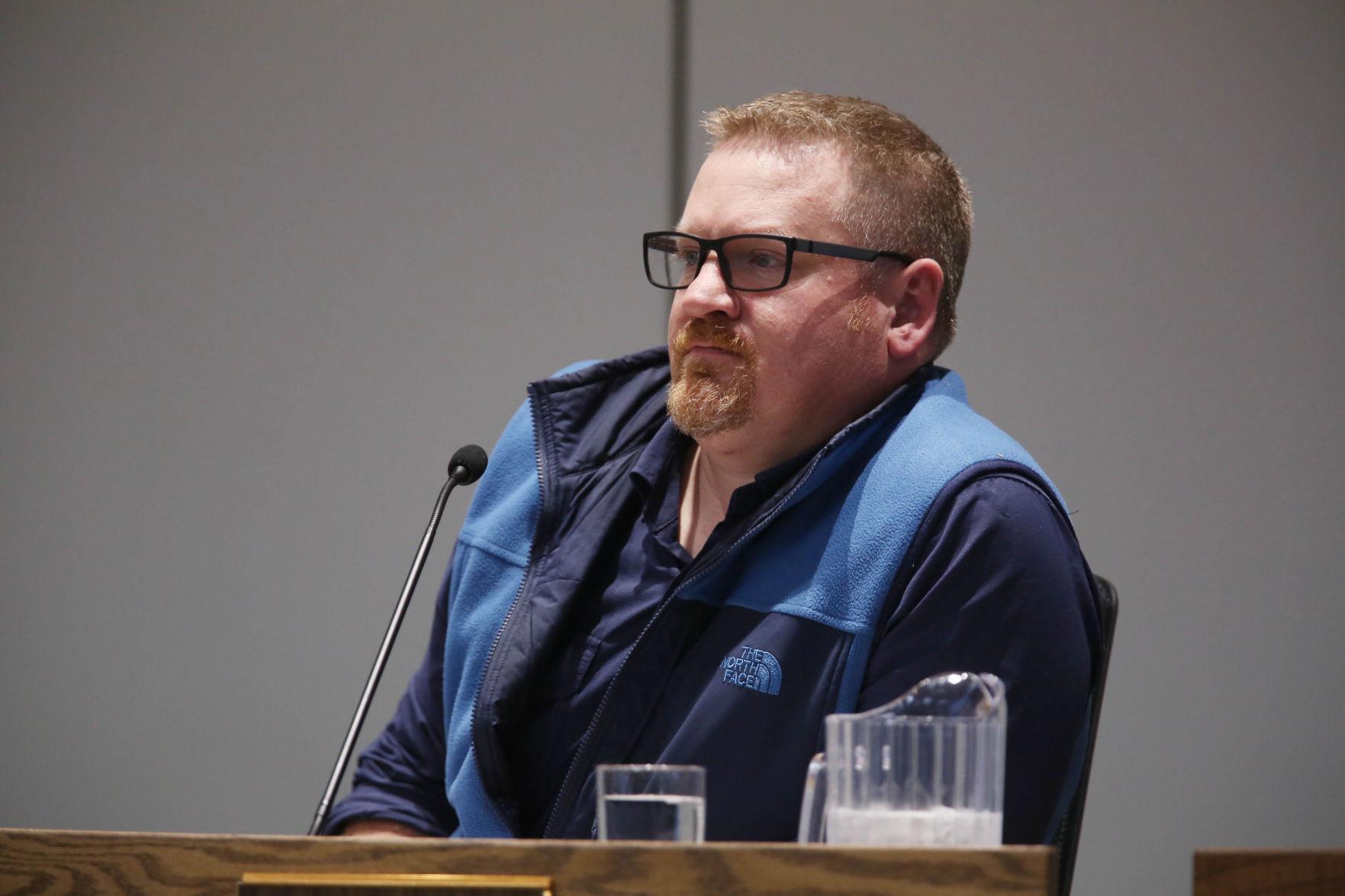 "It's a Minnesota LLC formed by a guy by the name of Mr. Kaiser. It's just one little office. They both have the same address up in Minnesota."
In his email, McDonald said Marty Collins, Gatehouse CEO, Dallas, has signed several documents related to the project that he assumed were included in materials former City Administrator Brent Trout provided to city officials.
"Let me assure you that Gatehouse Mason City LLC is as much a part of 'Gatehouse Capital-Dallas' as any of our other projects," he wrote.
Also, according to McDonald, "the day-to-day management of preconstruction and moving into construction, including all financial controls will fall fully on the Dallas office and David's role will be of liaison for the city of Mason City, The Music Man Square and our own professional teams."
At the Nov. 27 meeting, the council first voted 4-2 against the G8 plan. Then, when the Gatehouse plan came up for a vote, Councilman Bill Schickel, sensing a 3-3 vote which would have killed it — and the entire downtown project — asked G8's plan be brought back to the table for another vote. 

This time Schickel voted yes on G8, saying he still favored Gatehouse but thought it was more important to move the project forward. The rest of the council followed his lead, except for Lee, who abstained, saying he could not bring himself to support G8.
Lee confirmed Tuesday he had received McDonald's email but chose not to comment further.
Efforts to reach McDonald via email, office phone and cell phone were unsuccessful Tuesday.
Bookmeyer did not respond to a request for comment via email Tuesday. Schickel could not be reached by email or cell phone Tuesday. 
The city has had an on-again, off-again relationship with G8 and its owner Philip Chodur over the past several years. Four years ago, Chodur proposed building a Hilton hotel in the parking lot next to City Hall but could not secure a franchise agreement with Hilton.
He then came back to the council with a proposal to build a Marriott in the same location. After requesting and receiving two extensions on construction starting dates, the council found him in default of the development agreement.
By terms of that agreement, he had 30 days to comply. When he failed to do so, the city put out another request for prospective developers.
G8 put in a new proposal. Gatehouse also answered the call and in March, the council decided to go with Gatehouse.
Negotiations with Gatehouse went slowly and, by a quirk in the law, the city was obligated to open up the process once again for bidders in October. G8 submitted a new bid which the council considered competitive to Gatehouse's bid. 
A bid-off was held Nov. 27 in which G8 and Gatehouse were given chances to change their proposals in an effort to gain the City Council's approval.
In a three-hour session, Gatehouse did not change any of its figures. That allowed G8 to undercut Gatehouse and offer considerable savings to the city. That night, the council voted 5-0 to go with G8, with Lee abstaining.
Lee defended Gatehouse standing pat on its bid, saying it had already presented the council with what it considered was its best offer. To change its bid later, said Lee, would have discredited its earlier claim of "best offer."
Many Gatehouse supporters pointed out that on Nov. 7, voters gave roughly 75 percent approval to two public measures related to the Renaissance project.
At that time, Gatehouse was the only developer in the picture so supporters say the vote, in effect, was a vote for Gatehouse.
Approving G8 over Gatehouse after the public vote was a "bait and switch" maneuver, said Elizabeth Allison, executive director of The Music Man Square.