Thankful for their service: Mason City student leaders assemble care packages for deployed Iowans (with photos)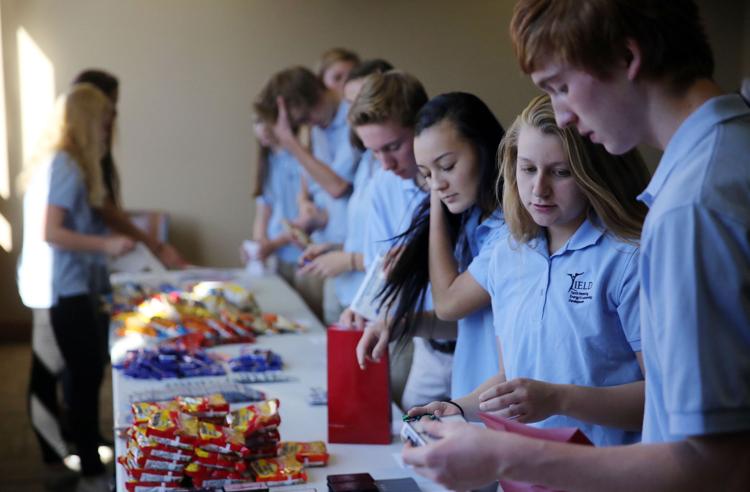 MASON CITY | A group of Mason City high school leaders is showing deployed Iowans — and several North Iowans — they aren't forgotten during the holidays. 
Students part of YIELD — a Mason City Chamber of Commerce and Mason City Youth Task Force initiative for those identified as future leaders — on Tuesday assembled care packages during their annual community impact project. 
Mason City High School junior Abbigail Brosdahl knows a thing or two about putting together care packages. 
Her dad, Bradley, served in as an officer in the Air Force during her childhood. He is now retired from the military. 
As a military brat, Brosdahl moved often. She was born in Virginia and has lived in Omaha, St. Louis and Chicago. 
"It was interesting," she said. "I never realized my life was different than others."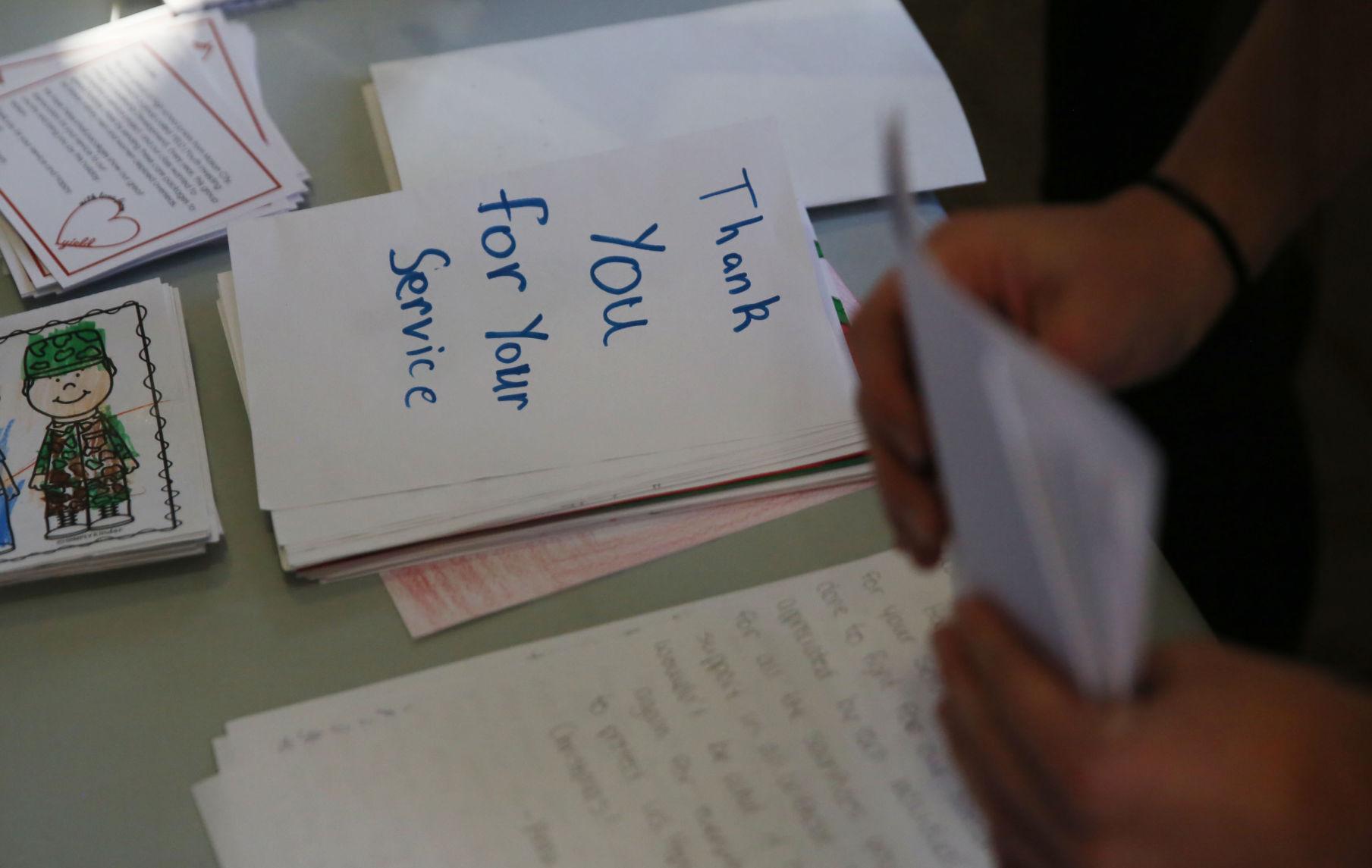 Growing up, Brosdahl said her dad was gone many times, either through temporary duty assignment elsewhere in the U.S. or deployment, including to Afghanistan or Iraq. 
He deployed to Afghanistan for about a year while she was in first grade, missing Thanksgiving and Christmas.
Brosdahl said they kept in touch through letters and packages, as email wasn't widely available at that time. 
She said her dad especially missed home-cooked meals and candy bars. 
"Overseas, they have basic food and meals, but it's not the same," said Brosdahl, 17. 
The nearly 40 packages they are sending — for an Iowa National Guard unit stationed in Afghanistan and three North Iowans stationed in the Middle East and Japan — include snacks, candy, playing cards and letters from elementary through high school students. 
The items were suggested by the National Guard and donated by local businesses, Newman Catholic High School junior Isaac Fettkether said. 
"It can be a hard and trying time during the holidays," Brosdahl said. "We want to show our military we care for them, respect them and are all supporting them."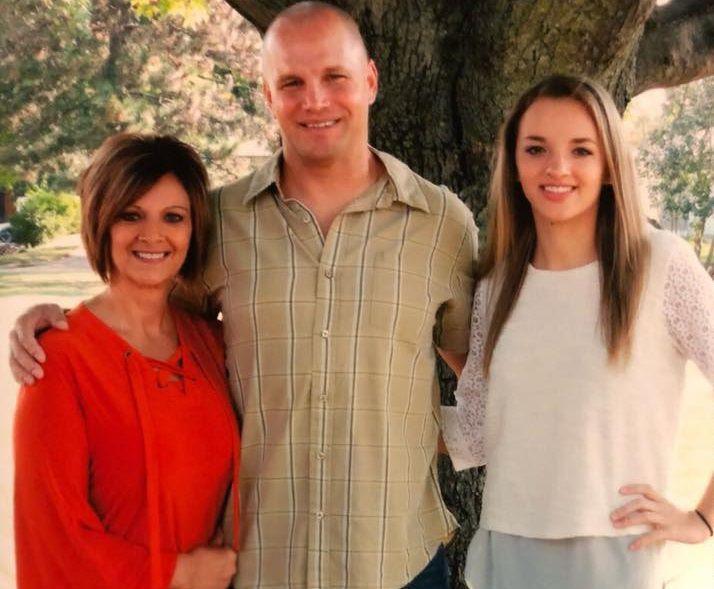 Devin Benter of Mason City is currently deployed with the Iowa Air National Guard in a dangerous location in the Middle East, his wife Lisa Benter said Wednesday. He will be receiving one of the packages. 
Devin, who was in the Air Force and Marines before joining the Air National Guard, left in October for a communications assignment. He is expected to return sometime next summer. 
Lisa said the deployment, the first overseas one since she and Devin have been married, has been especially difficult for their 17-year-old daughter, Jade. 
"You think she'd get used to it, but the older she is, the harder it's been," Lisa said. 
A friend who makes memorial bears used one of Devin's old Marines uniform to make a bear for Jade. "She sleeps with it every night," Lisa said.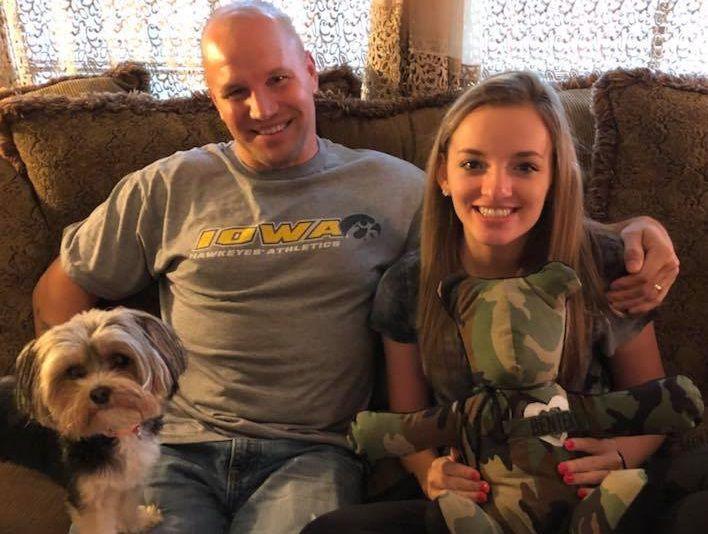 Some days are better than others, Lisa said, but she's grateful for her church family at Rolling Acres Christian Reformed Church.
"They're awesome and keep us busy all the time," Lisa said. "They're a great support system when Jade is feeling bad."
Rolling Acres recently sent 83 pounds of goods to his unit. 
Lisa says holidays are tough when you are deployed, especially when you don't have a family — which is the case for many in Devin's unit. 
Days are long, with work shifts 6 a.m. to 6 a.m. Devin is limited with where he can go and what he can do, Lisa said, due to his location. He spends a lot of his free time reading. 
As for Devin, she says he misses being home with his family the most. He is able to message them via phone, and sometimes they can talk via Facetime, but Lisa said Devin's internet connection is spotty and often cuts out after a minute or two.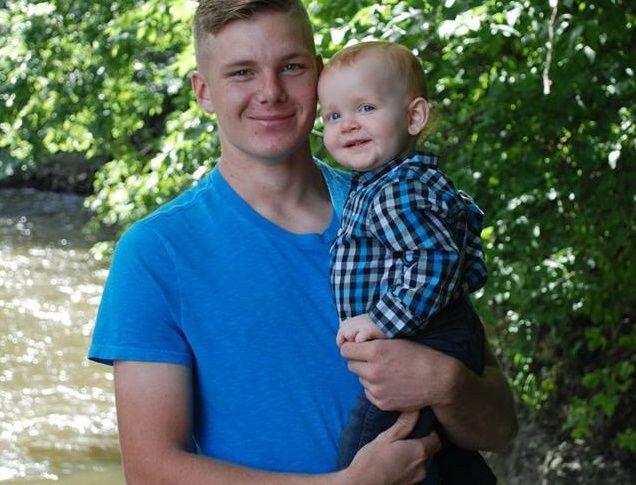 Nick Westendorf, a 2014 Mason City High School graduate, is currently deployed with the Marine Corps in the Middle East. He will also be receiving a care package. 
Nick, a 21-year-old who has been in the Marine Corps for two and a half years, is on his first deployment, his mom Jeanette Westendorf said Wednesday. He arrived in the Middle East this week for an armory assignment and will be there for up to nine months. 
"We're doing OK," said Jeanette, who lives in Clear Lake. "This will be our first Christmas without him; he was always home at Christmas before."
Nick has a 2-year-old son, Benton. "I don't think he understands, but he knows his dad is gone," Jeanette said. 
Their family is able to talk with Nick via Facetime and through social media, Jeanette said, since he has access to wireless internet. 
YIELD is accepting additional care package requests through Nov. 30 for North Iowans who are deployed. Monetary donations to cover shipping costs are also appreciated.  
Contact the Mason City Chamber of Commerce at 641-423-5724 for more information.