Diversity is survival: Eagle Grove, Belmond-Klemme proud of growing Hispanic communities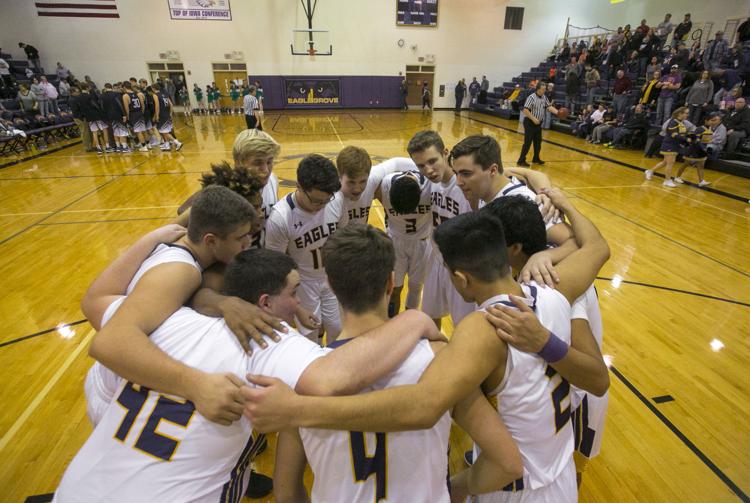 According to Eagle Grove Community Schools Superintendent Jess Toliver, a growing, diverse population is a blessing.
"Diversity has been good for our school system in terms of survival," Toliver said.  "Without diversity, I am not sure we would have a high school, as many businesses on Main Street or the economic activity and growth we have going on right now."
The district has had incidents where people from its own schools have have made inappropriate comments, according to Toliver, but those incidents have been addressed.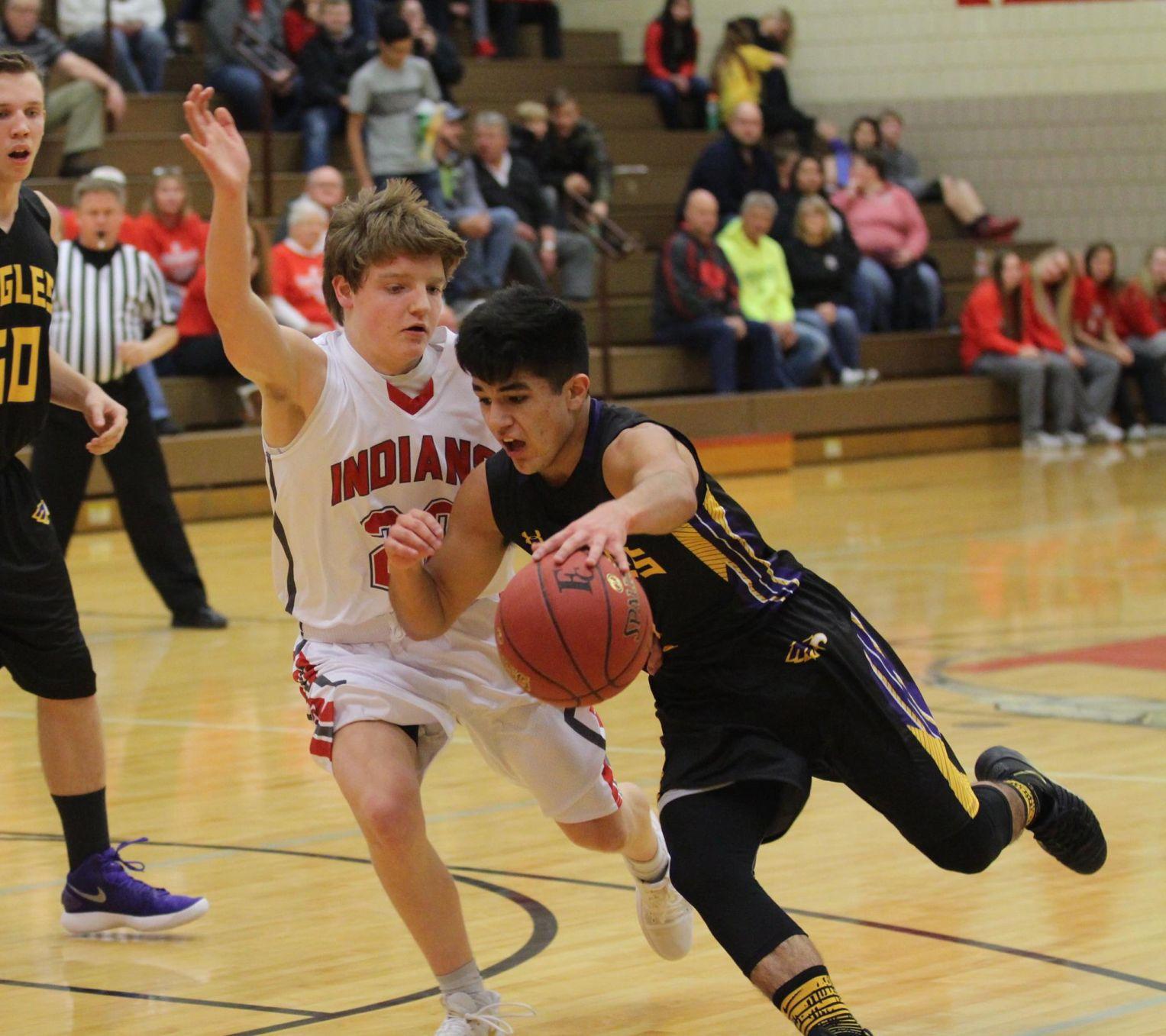 With any incident, Eagle Grove refers to the student handbook and school policy.
"We have had incidents, but racially insensitive comments are not a major issue," Toliver said.
When two Forest City radio employees' racist comments went viral Monday, Eagle Grove, a growing, diverse community with more changes coming in the near future, was shoved into the spotlight.
Orrin Harris and Holly Jane Kusserow-Smidt were fired from KIOW. Kusserow-Smidt also resigned her position as a third-grade teacher at Forest City Schools. 
More specifically, Eagle Grove and the high school boys basketball team was the focus of a negative take on a growing Hispanic population.
Basketball
Dalton Schaffer, 19, graduated from Eagle Grove last year and played with Spencer Espejo, Enzo Gebara and Nikolas Padilla, the three players mentioned in an online streaming system for local high school sports. 
"I was really good friends with them through my high school career," Schaffer said.  
Schaffer attended Tuesday's home game against Belmond-Klemme.
Though the Eagles trailed early, they maintained composure and continued to support each other, bumping fists and showcasing special handshakes.
On a basketball team, it doesn't matter what your last name sounds like, whether it's English, Norwegian, Italian or Hispanic. What matters is playing for your school and, hopefully, winning.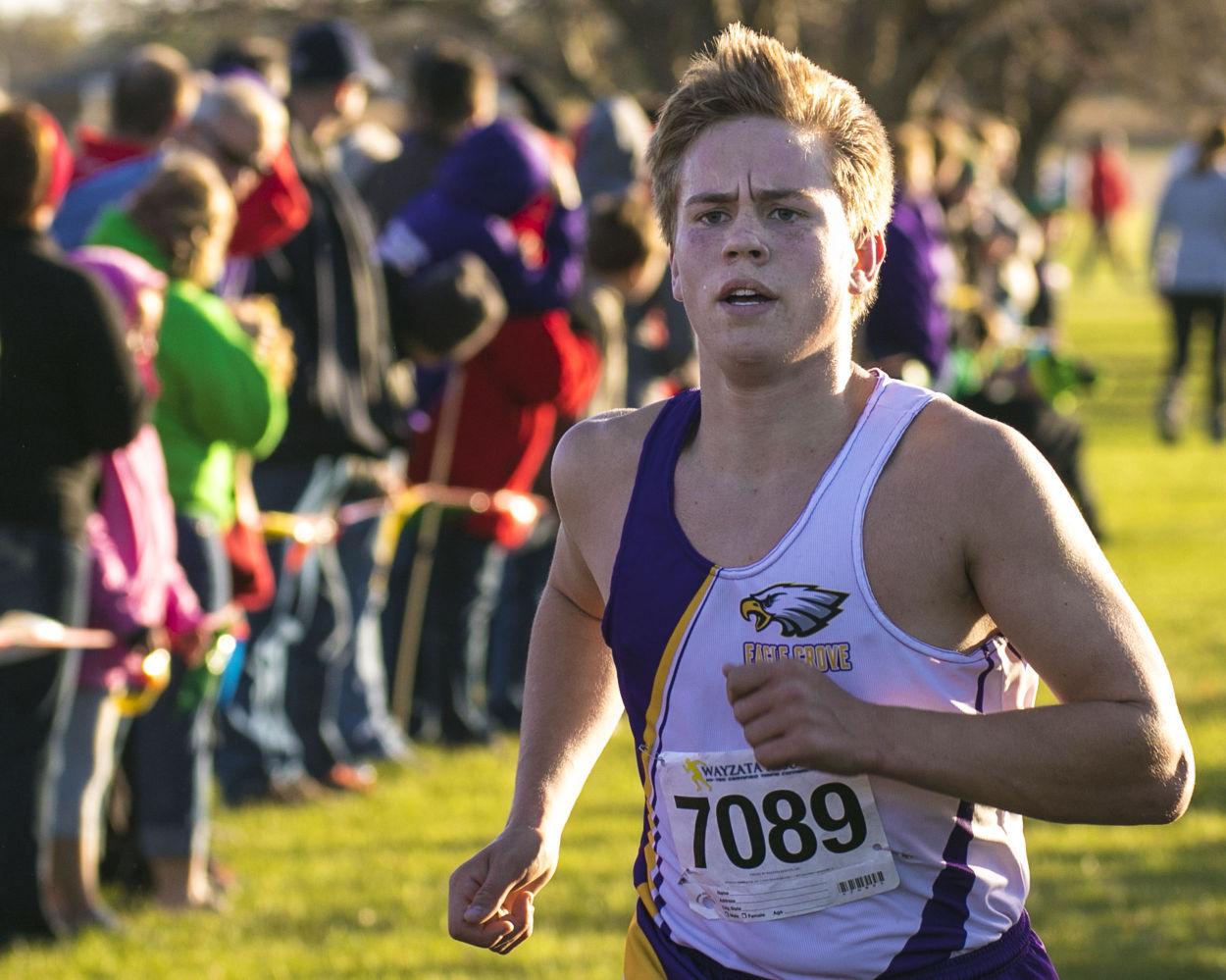 "You play for Eagle Grove, you don't play for the name on the back of your jersey, you play for your school," Schaffer said.
Like most high school jerseys, Eagle Grove's uniforms do not have names on the back, just numbers. 
Fans on Tuesday used many words to describe the players: kids, boys, young men, by number, by first name, students, a team, a family, Eagles. No one described them by the color of their skin or their racial or ethnic background.  
"Eagle Grove is a real class act," Schaffer said. "A team is a team, doesn't matter where you're from."
Schaffer interacted with the players during warm-ups and during halftime. Though they're all friends, he talked about how great the teammates are -- almost like a proud father would describe his children.
"All great young men," Schaffer said. "I try to come to as many home games, not just basketball, as I can to support them."
An evolving community
Dina Figueroa of Eagle Grove has kids in the school system. She frequently attends home basketball games to support the kids.
Though she hadn't heard the recording, she said racist and ignorant comments are hurtful.  
"I am Hispanic as well," Figueroa said. "Here at the school, we have a lot of diversity, we have a lot of Hispanics."
Figueroa noted that the Hispanic population in Eagle Grove has increased since she moved to town more than 14 years ago.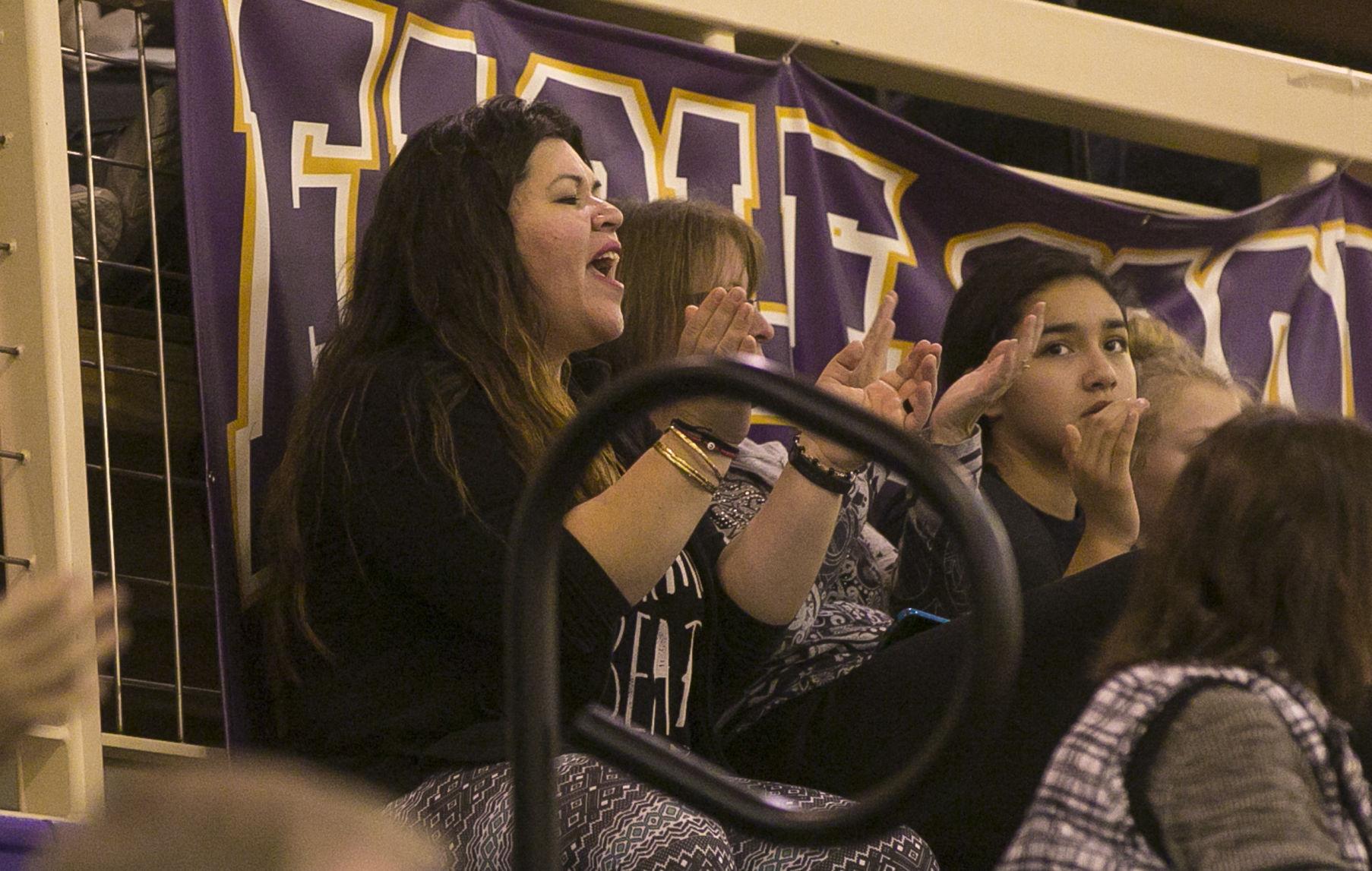 According to the U.S. Census, the Hispanic population in Eagle Grove increased by nearly 7 percent in a decade, jumping from 2 percent in 2000 to 8.9 percent in 2010. Eagle Grove's population of more than 3,400 is expected to grow when Prestage's hog processing facility becomes operational in summer 2018. 
"In terms of an influx, we really have not had a huge influx; our district has just become more diverse over time," said Figueroa, who has worked for the district for nine years. 
"When I started, we had one part-time ELL (English Language Learners) associate. Now we have 2.5 teachers and three associates dedicated to ELL, so the population has grown. But a lot of our students start with us as kindergarteners and grow up within the system."
Figueroa said she likes the community, where she has not seen or experienced anything like the comments made by the Forest City radio employees. 
She noted the difference as she discussed moving from California to Eagle Grove. 
"I think there could be some racist people here; I've gone through it myself," Figueroa said. "You would never think that all you would see would be white."
Her daughter attended Eagle Grove schools from kindergarten to 12th grade. In that time, she noted that there was a great deal of acceptance of diversity in the school and community.
Schaffer, the Eagle Grove graduate, believes diversity at Eagle Grove helped prepare him for his future education and adult life. He attends Iowa Central Community College in Fort Dodge and runs cross country and track.
"I've gotten to learn so many things from people that I never would have gotten the chance to if I didn't open up and talk to everybody and treat everyone the same," Schaffer said. "Being in Eagle Grove helped that."  
A nearby example
The Hispanic population in Belmond, a city of more than 2,300 people 35 miles northeast of Eagle Grove, increased from 5.6 percent to 12.1 percent in 10 years, according to census figures. 
Belmond-Klemme Schools is about 25 percent Hispanic, officials say.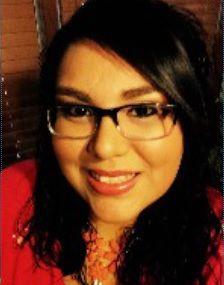 "We have noticed, over the years, that influx has increased," ELL teacher Claudia Guerrero said. "We do our best to accommodate."
The school ensures there is personnel to assist families during registration and throughout the school year.
Important school documents are translated into the parents' or guardians' native language, and translators are available for meetings. The assistance is fairly new.
Guerrero's husband moved to Belmond in the '90s and was one of the first Latinos to graduate from Belmond in 2001.
"We can see the difference in school procedure and access that he didn't have then," Guerrero said.
Guerrero helps with diversity training in the school. The training varies from building to building and covers different types of diversity, including religion and race. 
The school district has found success in addressing diversity and acceptance in elementary school.
"By the time they get to middle or high school, they are used to it," Guerrero said. "By then, bilingual students and staff are part of normal life."
School counselor Barbra Kozisek said discrimination or racial insensitivity is not tolerated.
In her five years at Belmond-Klemme, Kozisek said racism has not been a big issue in the school, and credits that to education.
"If something is said, we'll pull students in for conflict resolution," Kozisek said.
Conflict resolution practices apply regardless of whether a comment or action was made based on race, religion, politics or any other issue, Kozisek said. Respect is key.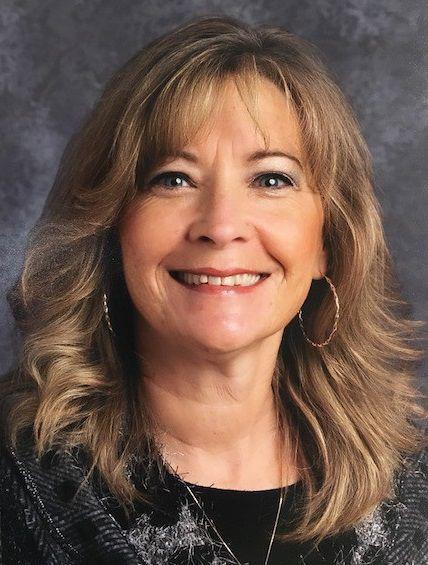 Kozisek also comes from an area where diversity was normal.
"I grew up in California, and that's just the way it was," she said.
Superintendent Dan Frazier said issues at sporting events or between schools are addressed between superintendents.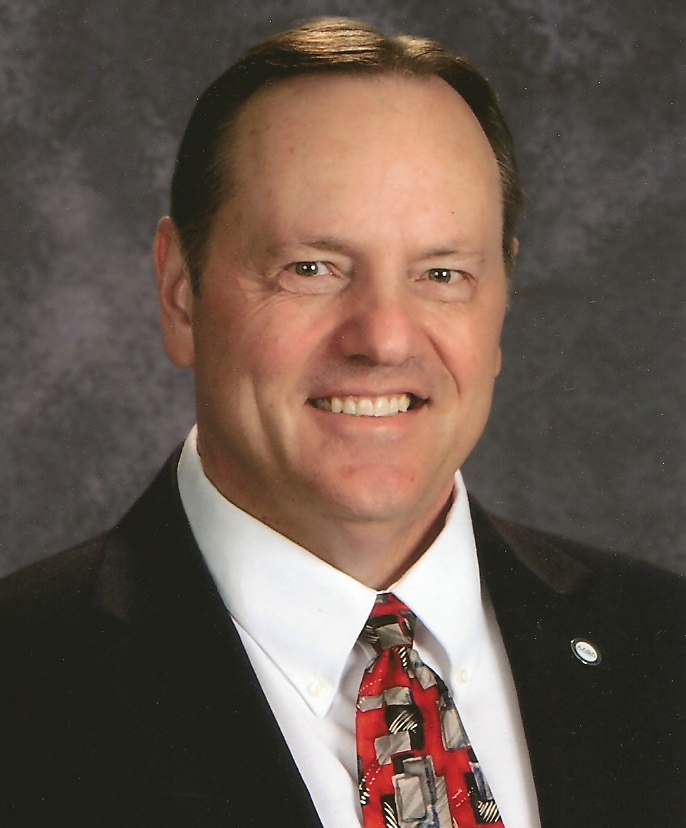 "Like the Forest City incident, those things are not backed up by school officials nor tolerated," Frazier said.
Student Representative to the School Board Stefany Naranjo, a senior, said administrators have set the tone for what is and isn't acceptable behavior at home games and sporting events.
Teachers, principals and others are at the games to keep an eye on things, she said.
"They make sure to shut it down if they see inappropriate behavior," Naranjo said. "Students are, should be, aware of what's right and wrong."
Naranjo is involved with the Latinos Al Exito group, a program that provides counseling and encourages further education through college visits and more.
She feels that the school has embraced diversity.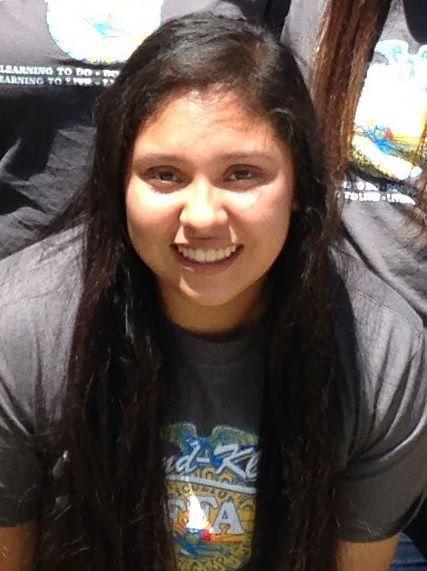 "In the classroom, you can see the non-Hispanic students learning Spanish in class and trying to make friends and communicate with Hispanic students," Naranjo said. "Having the experience of working with people of different backgrounds and cultures has really helped."
Storm Lake
Storm Lake, a northwest Iowa town with a population of 10,600, experienced a significant increase in population and diversity from 1990 to 2000, spurred by packing plants. Nearly 30 languages are spoken in the town, which was once mostly home to white residents. 
Sara Huddleston, a former Storm Lake City Council member, was the first Hispanic woman elected to public office in Iowa.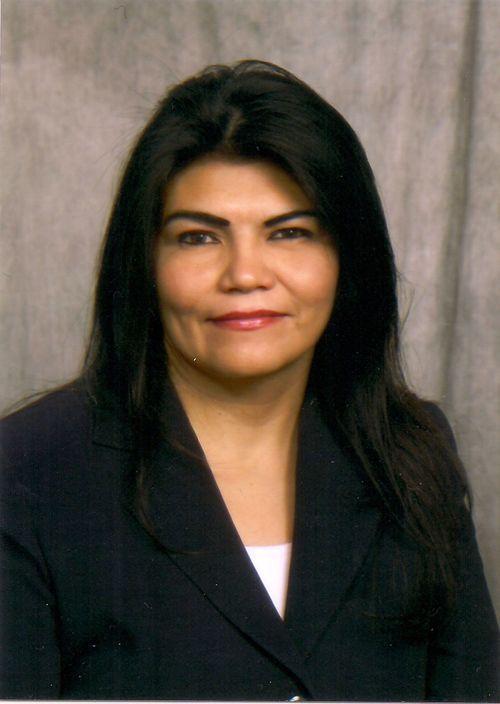 "Over time, individuals from all over the world have moved to our small rural town in the middle of nowhere," Huddleston said.
In Storm Lake, the minority is becoming the majority, Huddleston said.
"You can see it by looking at the line of traffic coming from the surrounding area at 8 o'clock in the morning to come to work," she said. "Neighborhoods are mixed with people from Asia, Africa, the Pacific Islands, El Salvador, Guatemala, Nicaragua, Colombia, Puerto Rico, Mexicans, African-Americans and, lately, the Cubans that are moving from Miami, Florida and Cuba."
Compared to the early '90s, Huddleston said the community is handling diversity well.
"People are friendlier, more welcoming, more tolerant, more open," Huddleston said. "I can't not speak for everyone, because I believe that there are likely still some individuals with closed minds and fear of the unknown."
Her advice to growing communities embracing a more diverse population is to be uplifting to people rather than putting them down. A monthly diversity roundtable to discuss issues facing the community can also be beneficial.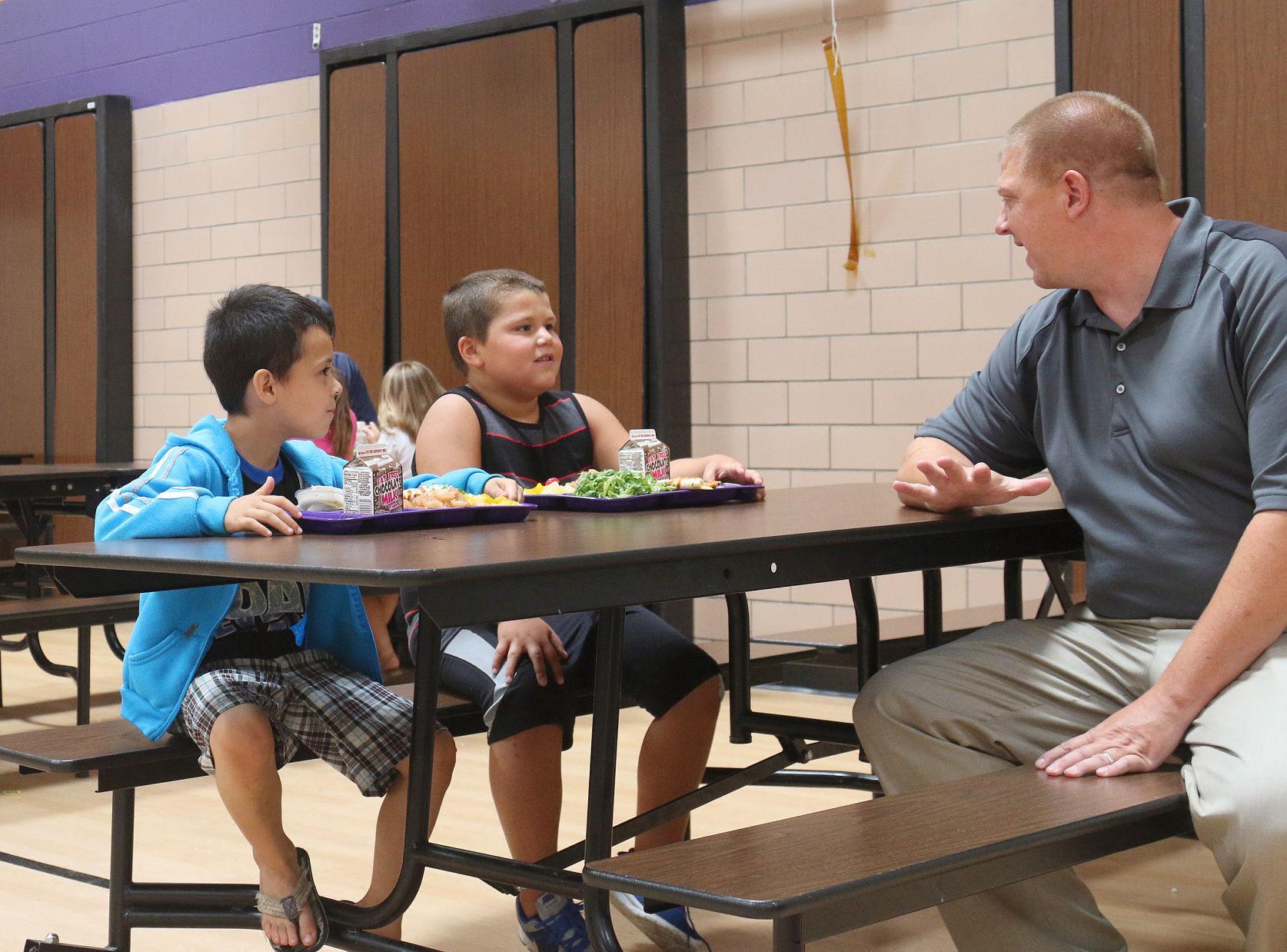 "Encourage your local public officials to be tolerance activists," Huddleston said. "Encourage law enforcement agencies to establish diversity training for all officers, to utilize community-based policing and to eliminate the use of inequitable tactics, like racial profiling."
The most important thing people can do is to recognize his or her own biases and learn how to deal with them or at least to learn how to tolerate others, she said.
Huddleston said trust has become an issue within the immigrant community since Donald Trump became president, fearing unpredictability with immigration laws. 
"The environment has changed for sure," Huddleston said. "Some people feel they can express bigotry openly and not hide it anymore. It's an open door for opportunities to humiliate or hurt somebody else."
Huddleston believes the recent comments at the Forest City-Eagle Grove basketball game are an example of that mentality.
Toliver, the Eagle Grove superintendent, said incidents like the video almost never happen in his district. He's confident Eagle Grove is better because of its diversity and that the community can handle the challenges ahead.
"People in general know not to make racist or insensitive remarks," Toliver said. "Just as sports can build character, it can also expose it. In the heat of the moment, true character will often show."