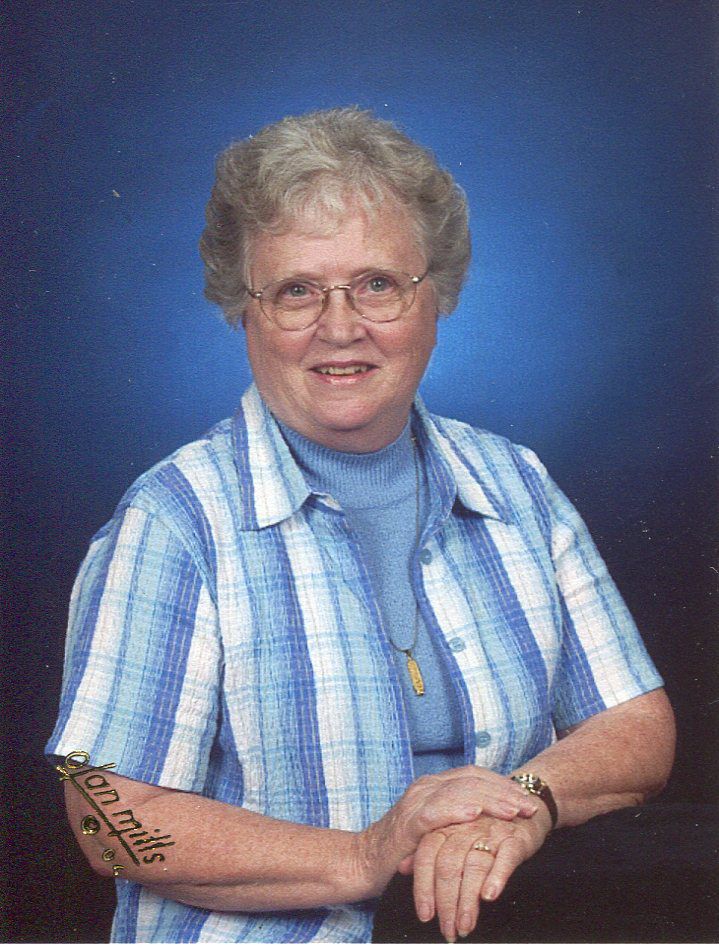 Jean Ardella (Sorg) Alne
May 23, 1933 - January 9, 2018
Kensett – Jean Ardella (Sorg) Alne, 84, Kensett, died Tuesday, January 9, 2018, at the Manly Specialty & Care Center.
A funeral service for Jean will be held at 1:00 P.M. Monday, January 15, 2018, at the Bethany Lutheran Church, 600 south 5th Street, Kensett with Reverend Tom Martin officiating. Burial will be in the Kensett Cemetery. Visitation will be held from 4:00 P.M. until 6:00 P.M. on Sunday at the Conner Colonial Chapel, 1008 First Ave South, Northwood. Visitation will also be held one hour prior to the service on Monday at the church.
Those wishing to give a memorial in Jean's memory may wish to consider contributions be made to Bethany Lutheran Church in Kensett.
Jean Ardella (Sorg) Alne was born on May 23, 1933, on a farm near Ceylon, MN, the daughter of Fred and Mae (Cunningham) Sorg. She attended a country school the first five years, and then moved to Huntley, MN, where she graduated from high school. She also attended Mankato State College and earned an elementary teaching degree.
She was united in marriage to Roger Alne on July 28, 1956, at the Church of Christ in Austin, MN. Roger preceded her in death on March 31, 2000.
Jean taught school at Bricelyn, MN for five years and later worked at other schools.
Jean was a member of Bethany Lutheran Church in Kensett since 1974, where she was treasure, circle president, WELCA president, and enjoyed quilting.
Jean liked to read, bowl, quilting and gardening. She mostly enjoyed playing games with her grandchildren, and also enjoyed volunteering at the Opportunity Village Store in Clear Lake.
Those left to cherish her memory are her sons, Rodney (Carol) Alne of Butte, MT, Scott (Jody) Alne of Elk Mound, WI, Larry (Helen) Alne of Forest City, and Rick (Cindy) Alne of Bothel, WA, and Marty ((Sandy) Alne of Ft. Dodge; her brother, Lowell (Shirley) Sorg of Austin, MN, her sister, Retha Farrell of Austin, MN; her grandchildren, Jennifer (Carlos) Sanchez, Chase, Kaitlin, Krystine, Mariah, Mikaela, Joshua, Ashley, Caleb and Connor Alne; her great-grandchildren are, Santana and Izzy Sanchez, as well as many nieces, nephews, and many other extended family members and friends.
Jean was preceded in death by her parents, Fred and Mae Sorg; her husband Roger; brother, Marion Sorg, two sisters, Margaret Albin, and June Plath; grandchildren, Jesse and baby boy Alne; sisters-in-law, especially a dear sister-in-law, Gloria; a brothers-in-law, nieces, nephews, and others.
Conner Colonial Chapel: (641) 324-1543
ColonialChapels.com