'Too good an opportunity to pass up': Mason City bar and grill open for business (with photos)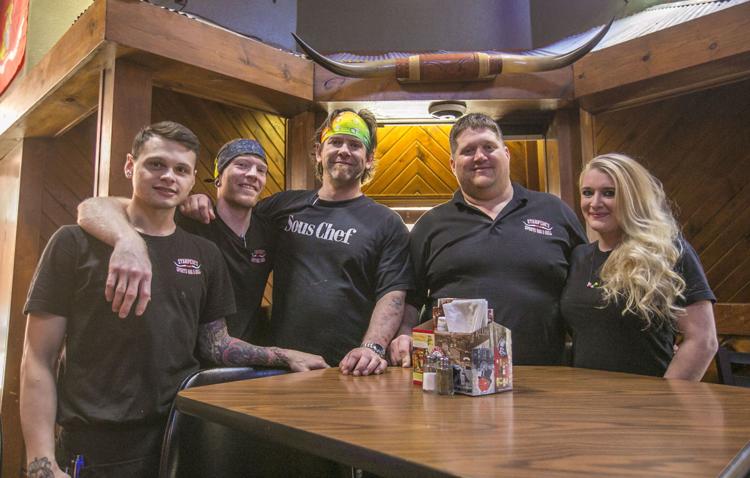 MASON CITY | Chad Leer had been a customer of the OP and Wise Guys at 125 First St. S.E. in Mason City before those bars had closed.
So when he passed by the location earlier this year and realized the same building was for sale — and Jason Wise had left almost everything needed to run a sports bar — Leer jumped at the chance. Start-up costs to open totaled about $25,000 to $30,000. 
"It was too good an opportunity to pass up," Leer, 43, said inside his new business, Stampede's Sports Bar and Grill. "We looked at it on March 4, made the offer on March 5 ... I don't do anything slow, I go into it full bore."
Stampede's offers a food special every day, and the kitchen is open until about 10 p.m. Business hours are 11 a.m. to 2 a.m. daily.
Leer said the name Stampede's stemmed from when he and his girlfriend—co-owner Jinny Rae—were sitting in their backyard, trying to think of names for the bar. Then they saw a group of deer, and the name Stampede's came to mind.
True to its name, there has seemingly been a stampede of support for the new business. Nearly all of the bar's Facebook reviews are five out of five stars, and people have commented on social media that Stampede's has the best pizza and burgers in town.
Leer said there was a soft opening on April 28. He's grateful for his cooks and wait staff, who have run the place smoothly and effectively since he opened.
"I'm kind of the Donald Trump of the bar business," Leer said. "I just hire the right people. I'm not necessarily a smart guy ... I just hire the right people to do it."
"Teamwork makes the dream work," he added. "It's kind of like the NFL Draft. If you don't draft the right ones, your team's probably not gonna win, or win big."
Leer said his bar has a "down home" atmosphere, noting there are multiple TVs throughout the building to show sports games. There also is a pool table on both the first and second floors, and an event space is available for rent. The space holds up to 48 people, Leer said.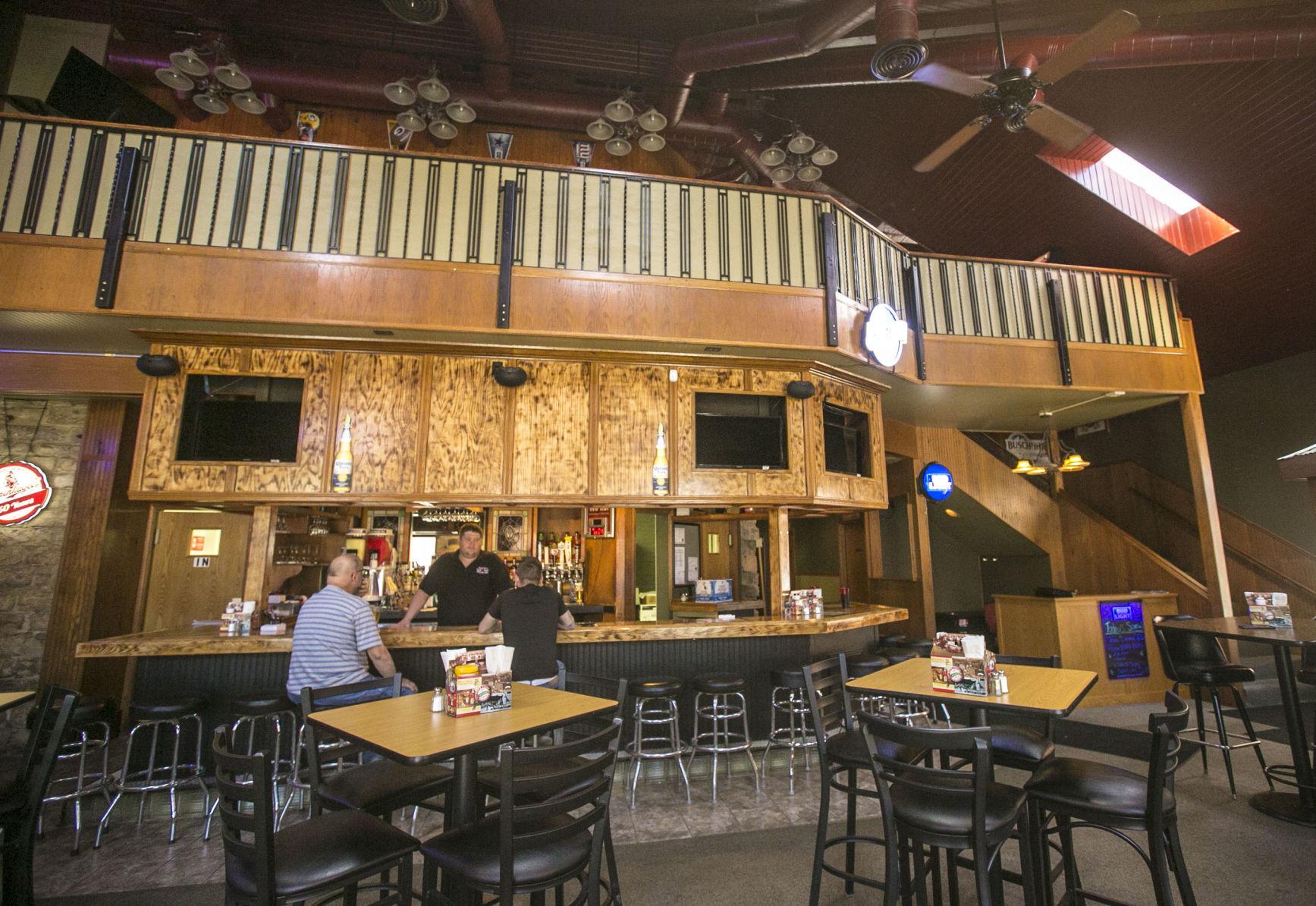 He also thanked the community for its support, but continues to be focused on his main priority: serving his customers well.
"I guess it feels to me, like I'm doing my job," Leer said. "It makes you feel good that you're doing what you're supposed to be doing."
He's also made a point to work with other community businesses. Vinyl Addictionz, the design shop on South Federal Avenue, supplied Leer with his logo and design needs for opening.
"I try to find businesses that are starting up, just like me," he said. "I can't say enough about the guy (Shane Wells). He and his wife (Naomi) both, they're just amazing."
Leer said he plans to host a DJ every month, and to rent a mechanical bull every quarter-year. He also wants to hold bean bag tournaments and events for local charities, starting this summer.
His staff have been thankful for the business' quick start, including server Jesse Martinez.
"It's awesome ... it's like another home for me," Martinez, 26, said about Stampede's. "The food's great and we've been busy ... it feels good, especially when you hear someone giving good feedback, because you know you're doing a good job."
Leer wants his business' quick start to continue — and true to the homey feel of Stampede's, he wants customers to feel comfortable.
"I don't want to be here today and gone tomorrow," he said. "You can only grow so much ... but when people want to be here, they want to be here."

Editor's note: A earlier version of this article omitted the fact that Jinny Rae, Leer's girlfriend, is a co-owner of Stampede's. The Globe Gazette apologizes for the omission.